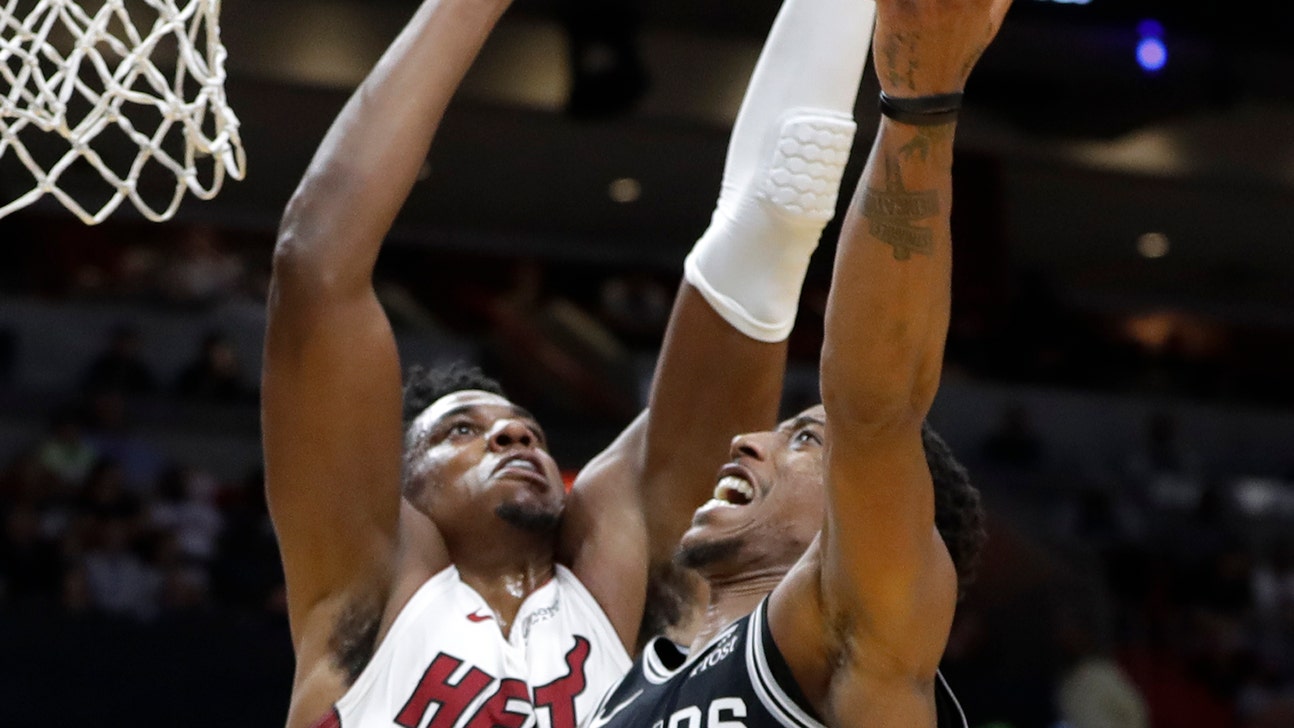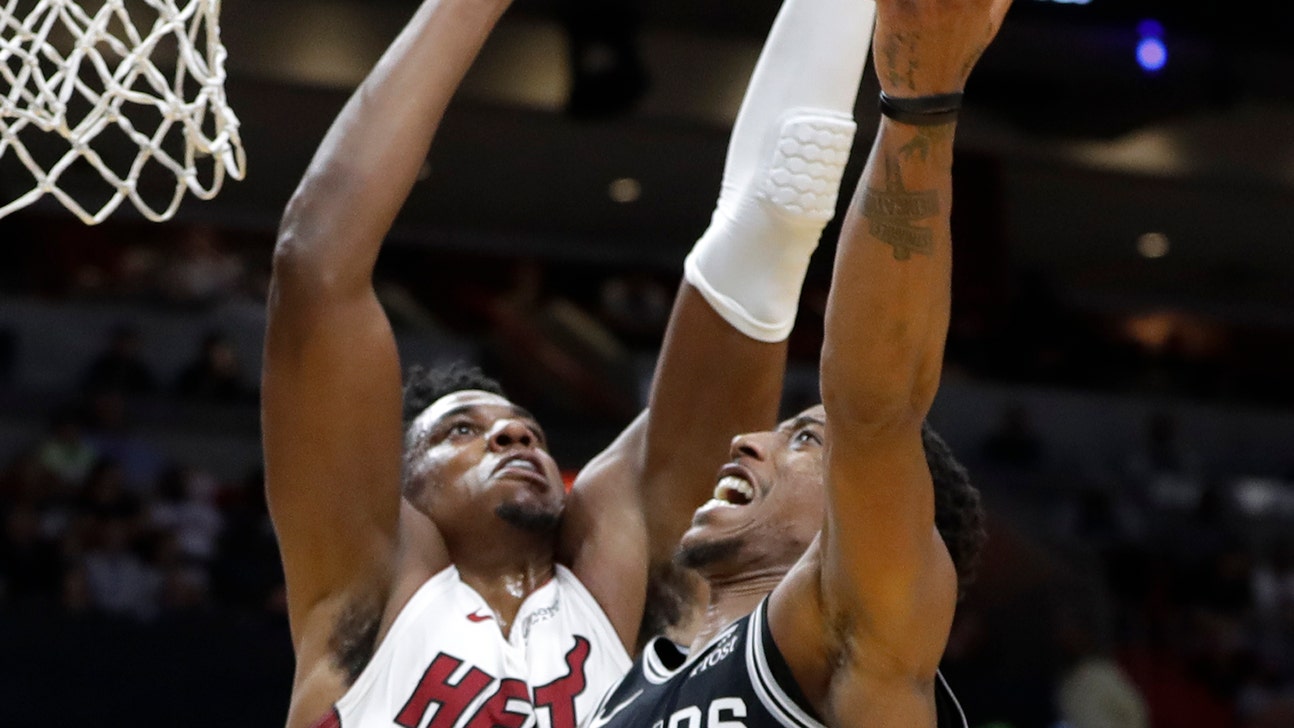 Big man, big goals: Whiteside has big hopes for this season
Updated
Mar. 4, 2020 7:58 p.m. ET
MIAMI (AP) — Hassan Whiteside has big goals.
He desperately wants to be an All-Star, especially this season with the game in Charlotte, just a few miles from his hometown. He wants to be the league's defensive player of the year. He's already won an NBA rebound title and a blocked-shot title, albeit in different seasons, and now wants those crowns in the same year — something only five other men have accomplished.
Nights like Wednesday make him believe all those things are possible.
Nights like Wednesday also remind the Miami Heat what they know is possible from their center.
Whiteside was brilliant: 29 points, 20 rebounds, nine blocked shots in a 95-88 win over the San Antonio Spurs. He's now second in the NBA at 15.2 rebounds per game, first at 3.4 blocked shots per game. And he anchored a defensive performance that allowed the Heat to become one of only five teams to win this season while scoring no more than 95 points.
"I'm very confident, man," Whiteside said. "My body feels great. I think a lot of people had written me off. That's fine. I don't need anybody's justification. But I feel like if I do those things for myself, it'll put me in the conversation of being an All-Star, being defensive player of the year."
The Spurs had seven players take more than three shots on Wednesday night; of those seven, six had at least one attempt erased by Whiteside.
LaMarcus Aldridge shot 2 for 14 for the Spurs. Including playoff games, Aldridge has taken at least 14 shots in a game 686 times in his career. He's never had less success from the floor in any of those games than he had Wednesday; he was 2 for 14 on two other occasions.
That wasn't all Whiteside, but he was certainly a major factor.
"I think he had like 37 blocks at the half," Spurs coach Gregg Popovich said.
Actually, eight, but point taken.
Since blocks became an official NBA stat in 1973-74, there have now been nine games where someone has had 29 points, 20 rebounds and nine blocks. Kareem Abdul-Jabbar has four of them. Bob Lanier, Bob McAdoo, Hakeem Olajuwon, Elmore Smith and now Whiteside have the others. Heady company, since Abdul-Jabbar, Lanier, McAdoo and Olajuwon are all in the Hall of Fame.
"It's kind of like he's changing his mindset to be great," Heat center Bam Adebayo said.
Whiteside was bitter and broken at the end of last season, basically benched for most of Miami's playoff series against Philadelphia, not shy about showing his frustration or venting about how he was being handled.
Fences with the team have long been mended. He and Heat coach Erik Spoelstra had hours-long lunches this summer, airing grievances, making their situation better. But Whiteside is still fueled by what he perceives is a lack of respect from the outside, and his teammates believe he's now starting to use that motivation the right way.
"There's only so long you can say no to the numbers," Whiteside said.
If they stay anything close to where he's at now, Whiteside might just be proved right.
---
---