National Basketball Association
National Basketball Association
Beverley's 3 helps Rockets down Suns 115-112
Published
Feb. 23, 2014 11:54 p.m. ET

PHOENIX (AP) Patrick Beverley is not the first option for the Houston offense. In fact, he might be the fifth.
That didn't keep him from making the biggest shot of the night in the Rockets' 115-112 victory over the Phoenix Suns on Sunday.
Beverley's 3-pointer with 34.3 seconds to play put Houston ahead for good, then his two free throws with 20 seconds to go, the last of his 12 fourth-quarter points, helped seal the win.
''Patrick's not afraid at all,'' Houston coach Kevin McHale said. ''He just goes and plays.''
Dwight Howard scored 25, James Harden 23 and Beverley 20 for the Rockets, who trailed by 10 entering the fourth quarter but pulled out their ninth victory in 10 games.
Goran Dragic scored a career-high 35 against his former team, but missed what would have been the game-tying 3 at the buzzer. Gerald Green added 23, 18 in the third quarter, and Markieff Morris 21 for Phoenix.
Beverley, who scored 12 in the fourth, made two free throws that boosted Houston's lead to 113-110 with 20 seconds to go before Dragic scored on a layup to cut it to 113-112 with 14.7 seconds to play.
Donatas Motiejunas sank two free throws with 14.1 seconds left to put Houston up 115-112.
Beverley credited the pass from Harden that set up his big 3.
''I try to do the little things and shoot open shots,'' Beverley said. ''We have to understand that teams lock in on James and Dwight and I was in the weak side corner and (Harden) made a phenomenal play. That was a big shot, but the way we defended in the fourth quarter really was the key to this game.''
Phoenix's last lead was 110-108 on Morris' driving layup with 47.3 seconds remaining.
The Rockets scored four points in one possession when Marcus Morris was called for a questionable clear-path foul against Chandler Parsons with 6:16 to play.
''That play changed the game,'' the Suns' P.J. Tucker said.
Parsons made both free throws, then Harden sank a 19-footer to cut the Suns' lead to 98-96 with 5:54 to go.
Houston tied the game three times before Beverley's big shot put Houston up for good.
The Rockets dominated inside with a 64-42 advantage in points in the paint.
Dragic made 10 shots in a row, half of them 3s, from the first quarter until he missed a long 3 midway through the third.
He had 19 points on 7-for-7 shooting in the second quarter to help Phoenix erase Houston's 17-point lead, but Howard returned to the game and the Rockets were up 60-56 at the break.
Phoenix used a 12-1 run to go up 77-70 on Tucker's steal and breakaway dunk with 5:16 left in the third quarter.
Parsons' rebound basket cut it to 88-83 with 35 seconds left in the quarter, but Miles Plumlee scored on a rebound, then Green banked in a 28-footer just before the buzzer to put the Suns up 93-83 entering the fourth.
The Suns were 0 for 7 on 3-pointers in the fourth quarter after going 11 for 19 through three quarters.
''The fourth quarter I felt like we had some decent looks,'' Phoenix coach Jeff Hornacek said, ''but some of them were forced. When the game is on the line, they made the plays.''
Early on, it was all Rockets.
Omer Asik's three-point play gave Houston its biggest lead at 37-19 with 9:55 left in the half. The Suns outscored the Rockets 26-8 over the next six minutes, consecutive 3s by Dragic giving Phoenix a 48-45 lead with 3:32 left in the half.
But Howard came back from a brief rest and scored the first five in an 11-0 spurt that put the Rockets up 56-48 with 1:57 to play in the half. Dragic, though, sank two more 3s to help cut the lead to six at halftime.
''We cannot start games like that,'' Dragic said. ''We were down 18 points and it takes a lot of energy to come back. And after that your tank is empty in the fourth quarter and because of that we lost the game.''
NOTES: Dragic has seven games of at least 30 points this season. ... Howard had 34 points and 14 rebounds in the Rockets' 122-108 win over Phoenix on Feb. 5. ... Houston won the season series 2-1. ... The Suns were without Leandro Barbosa for the second game in a row with a sprained toe. ... Ex-Sun and current Sacramento Mayor Kevin Johnson appeared at halftime to commemorate his baseline dunk over Houston's Hakeem Olajuwon 20 years ago.
---
---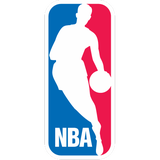 Get more from National Basketball Association
Follow your favorites to get information about games, news and more
---