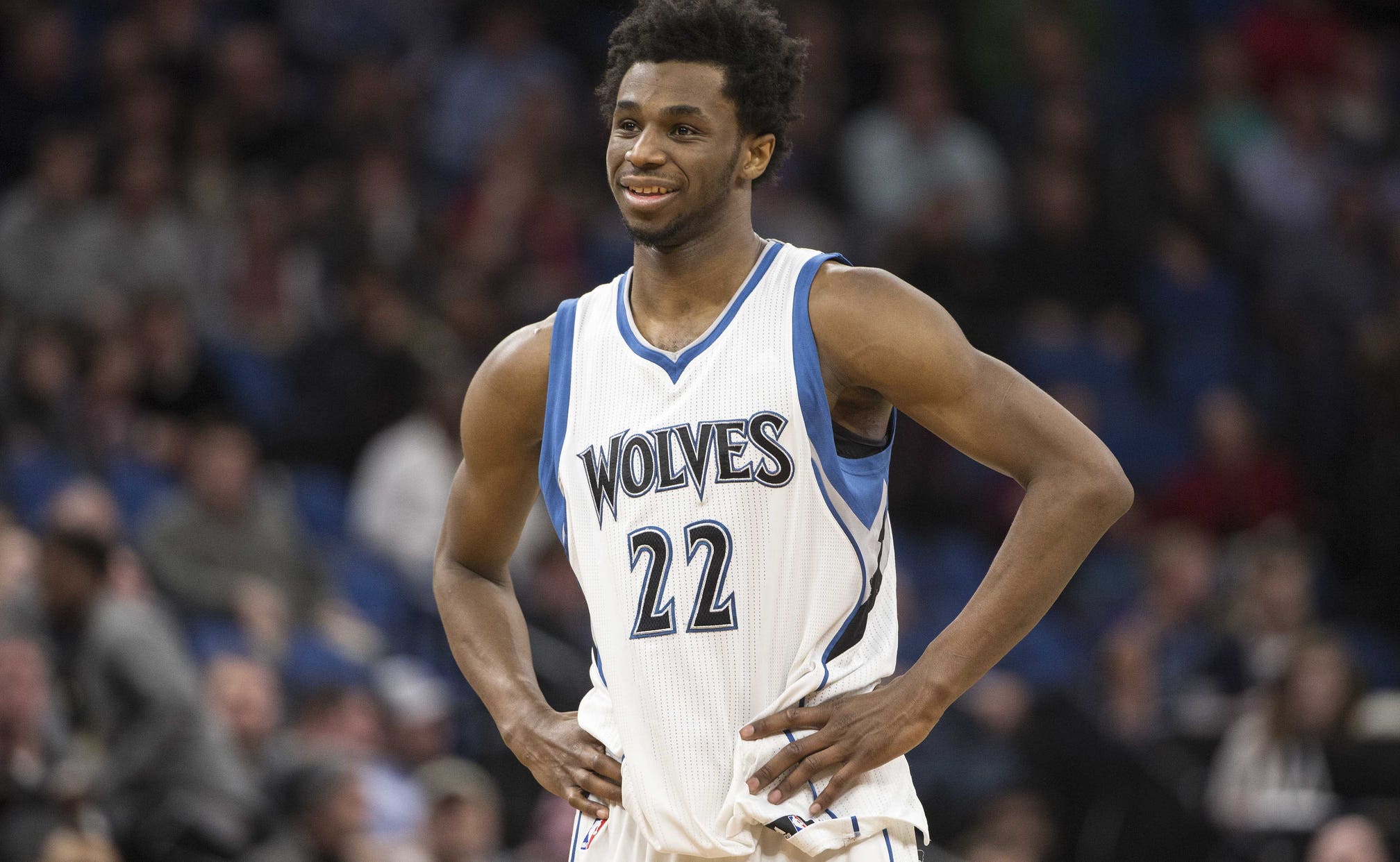 Andrew Wiggins throws down vicious dunk over Nikola Vucevic (Video)
BY Fansided and Gerald Bourguet/Fansided • June 30, 2017
Andrew Wiggins threw down a vicious dunk over Nikola Vucevic during the Minnesota Timberwolves' home game Monday night.
We haven't heard the "Bounce Brothers" nickname for Andrew Wiggins and Zach LaVine in awhile now, but it's probably time to revisit it since the Minnesota Timberwolves' dynamic duo has had so many posterizing dunks this season.
Case in point: Andrew Wiggins baptizing Nikola Vucevic of the Orlando Magic on Monday night.
Late in the fourth quarter, with the Wolves leading 94-92, Wiggins lost his defender by ball-faking toward the screen, drove down the lane and rose up over the help defense.
It was vicious, it was incredibly mean to poor Vucevic and it was 100 percent glorious.
Wiggins' dunk put Minnesota up 96-92 and helped sway momentum in his team's favor. Though the Magic tied the game at 98 to force overtime, the Wolves wound up winning 111-105.
Wiggins finished the game with a team-high 27 points and five assists, shooting 10-for-21 from the field and 6-for-8 from the free throw line.
Karl-Anthony Towns chipped in 23 points, 12 rebounds, seven assists and three blocks. The Magic were led by 21 points from Elfrid Payton. Poor Vucci Mane finished with 13 points, 11 rebounds and five assists.
The Wolves are still three games out of a playoff spot, sporting a disappointing 19-29 record, but an overtime win like this over a losing team at home was necessary to keep their dwindling playoff hopes alive.
Wiggins has not made the defensive strides that were expected under new head coach Tom Thibodeau, but he came into the game averaging a career-high 22.0 points per game along with 4.3 rebounds and 2.2 assists.
He's shooting 44.9 percent from the field and a career-high 34.8 percent from three-point range as well. The best part of his third NBA season, though? Clearly still the high-flying dunks.
More from FanSided
This article originally appeared on
---
---