National Basketball Association
National Basketball Association
Andrew Bynum ejected as Lakers lose
Published
Apr. 6, 2012 1:00 a.m. ET

The Houston Rockets have discovered a winning formula for beating the Los Angeles Lakers: Stay close long enough until Andrew Bynum gets himself ejected.
That's been the scenario the last two times the teams have met. Friday night, Bynum spent most of the fourth quarter in the dressing room while Goran Dragic and Luis Scola helped the Rockets pull out a 112-107 victory.
''It changed a lot,'' Houston coach Kevin McHale said. ''Bynum was a guy we had to double-team and focus a lot on the defensive end to try to get the ball out of his hands.''
Dragic had 26 points and 11 assists, and Scola scored 10 of his 25 points during a 2:39 span of the fourth.
''If you win against them in L.A., then it's something special,'' Dragic said. ''They've won a lot of titles, and that was huge for us — especially in our playoff push.''
The Lakers were trailing 80-75 when Bynum took exception to a foul by Samuel Dalembert with 1:18 left in the third quarter and had to be restrained by teammates, earning his first technical foul. The enigmatic and moody 7-foot center got another one with 11:17 left in the game after hitting a hook shot and mouthing off to the Houston bench on his way downcourt.
''You talk trash, that's the essence of basketball right there,'' said teammate and former Rockets forward Metta World Peace, who never had a reputation for being the voice of reason — not even when he was known as Ron Artest. ''You score, you talk trash. That's fun. You got a bunch of street ball players in the NBA.''
Etiquette notwithstanding, Bynum hurt the Lakers again with his selfish antics and his teammates are well aware of it. For someone who was suspended without pay for the first four games of this compacted 66-game season because of a vicious flagrant foul he committed against Dallas guard J.J. Barea in last year's playoffs - and fined $25,000 for ripping off his jersey while heading to the locker room - the seven-year veteran apparently hasn't learned anything.
The Lakers, trying to keep the Clippers from catching them for the Pacific Division lead, had a better-than-even chance to win this one. The lead changed hands six times after Bynum left, but they never led again after Matt Barnes tied the score at 99-all on a 3-pointer with 2 1/2 minutes to remaining.
''We'll never know,'' Pau Gasol said when asked how the game would have turned out had Bynum controlled his temper. ''It would be good to have him on the floor and help us win games. He's just got to find a way to make sure he can help the team any way he can. And to do that, he has to stay in the game. He's a great guy. He's a good person and he's got a great heart. But I'm not him, I'm not inside him, and I don't know what goes on all the time in his mind.''
Bynum finished with 19 points and seven rebounds in 31 minutes, after scoring 36 points against the Clippers despite a sprained left ankle.
On March 20 at Houston, was ejected late in the third quarter, and the Rockets erased a 17-point deficit scored a season-high 34 points in the fourth. Houston won it 107-104, with Dragic making the go-ahead 3-pointer with 28 seconds left.
''It's always tough when you lose somebody like Bynum because he's a 20-and-10 type of guy,'' point guard Ramon Sessions said. ''I think he was just starting to get rolling, too, and getting hyped up right before that. We definitely needed him down the stretch.''
Marcus Camby, playing with a sprained left wrist, had 12 points and 11 rebounds for the Rockets, who overcame a 15-point deficit en route to a 99-93 road win over the league-leading Chicago Bulls in their previous game on Monday night. They have won back-to-back games for the first time since March 13-14 against Oklahoma City and Charlotte.
Rockets leading scorer Kevin Martin missed his 13th straight game because of a right shoulder strain, but they are 8-5 in his absence.
Kobe Bryant, playing with a bruised right shin that kept him out of Friday morning's shootaround, scored 28 points for the Lakers. World Peace had a season-high 23, Gasol had 14 points and 10 rebounds, and Barnes had 13 rebounds — three off his career high.
The Lakers fell to 1 1/2 games ahead of the Clippers in the Pacific Division. Six of the final 10 games on the Lakers' schedule are on the road, including the next three against Phoenix, New Orleans and San Antonio — whom the Lakers will face three times. They trail the Spurs by 4 1/2 games for the best record in the conference.
World Peace, who came off the bench in his first 19 games before replacing Barnes in the starting lineup on Jan. 29, helped lead Los Angeles to a 59-50 halftime lead with 17 points — two off his previous high this season. The 13-year veteran reached the 20-point mark for the ninth time in 214 regular-season games with the Lakers.
Notes: The 40th anniversary of the Lakers' first championship in Los Angeles is coming up on May 7, and the organization honored the members of that 1971-72 team in a halftime ceremony by giving them new championship rings. In attendance was coach Bill Sharman and nine of his players, including Jerry West, Pat Riley, Gail Goodrich and Elgin Baylor, who retired nine games into that season — the same day that his teammates began their record 33-game winning streak. ... With the Lakers atop the Pacific Division, the Clippers leading ninth-place Utah by 4 1/2 games in the West with 11 to play — and the NHL's Kings having clinched a playoff spot Thursday night — it's shaping up to be the first time that all three of Staples Center's major tenants will make the postseason in the same year since the arena opened in 1999-00. ... Bryant needs four steals to surpass Magic Johnson's total of 1,724 for the Lakers' franchise record and take over 15th place on the career NBA list. Johnson led the league twice in that department, something that Bryant never did. ... Houston is 8-6 since Dragic took over as the starting point guard because of Kyle Lowry's bacterial infection.
---
---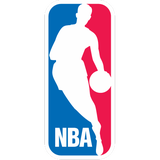 Get more from National Basketball Association
Follow your favorites to get information about games, news and more
---