National Basketball Association
National Basketball Association
Andre Iguodala's offense rescues Golden State in Game 5
Published
Jun. 14, 2015 11:50 p.m. ET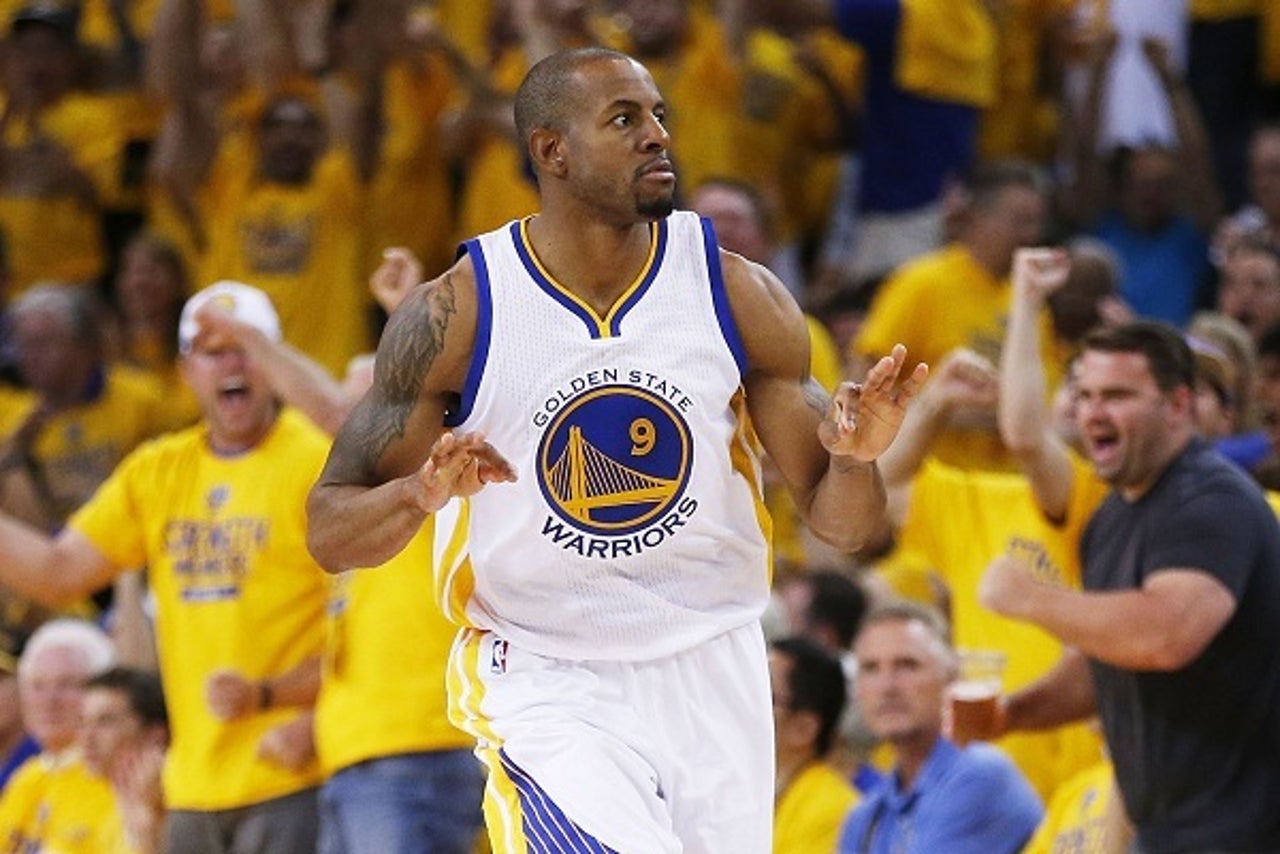 By Matt Zemek
One of the great and lasting truths of sports — any sport — is that imperfection is part of the equation. Imperfect human beings contest championships and tournaments, so the notion of a flawless game is essentially a mirage. (LeBron James, of course, comes very close to meeting that standard, but that's another conversation for another day.)
The key to athletic greatness — especially in team sports, which can camouflage inadequacies for periods of time if teammates are able to compensate — is to be flawless when you absolutely have to be.
Basketball commentators have discussed the value of Andre Iguodala throughout the 2015 NBA Finals, chiefly in connection to his defense, which has been better on LeBron than the defense of any other Golden State Warrior: Draymond Green, Harrison Barnes, Klay Thompson, Shaun Livingston — none of them have defended LeBron as well as Iguodala has. Moreover, it's not as though Iguodala has "succeeded." LeBron posted another typically LeBron stat line on Sunday night in Game 5 of the NBA Finals: 40-14-11 kept the Cleveland Cavaliers right on the heels of the Warriors. With 4:15 left inside a very nervous Oracle Arena, Golden State clung to a supremely tenuous 86-84 lead.
In a pattern seen before in these playoffs — especially in the first two games of the Houston series in the Western Conference finals — non-Stephen Curry Warriors had been struggling with their jump shots. Draymond Green and Klay Thompson combined to hit 2 of 7 three-pointers on Sunday. Harrison Barnes continuously passed up open threes, often leading to wild, off-balance shots in the paint following a somewhat reckless drive. Sure, LeBron James and Tristan Thompson were the only Cavs who reliably put the ball in the bucket in the second half (more on that in a bit), but it's not as though Golden State was generating offense from many sources in its own right.
Everything about Game 5 was up in the air with 4:15 to go. LeBron James was on the other team. The Warriors — each and every one of them — had never played in an NBA Finals before, which means they had never played in the crucible that is a 2-2 Game 5 of an NBA Finals.
Who was going to be the non-Curry guy to help the league MVP gain a 3-2 lead in the series and — to put a different but more urgent spin on things — prevent the Warriors from having to go back to Cleveland for an elimination game, not a closeout game?
The answer: The same person whose defense had been so frequently discussed over the past week and a half.
*
It should not be lost on longtime NBA observers (or even those who haven't observed the league for decades, but who have paid close attention for the past six years or so) that Andre Iguodala has not been a great crunch-time jump shooter. More specifically, it is worth noting that two years ago, in the first round of the 2013 playoffs, Iguodala was one of the central reasons the 57-win Denver Nuggets failed to beat the Golden State Warriors. Iggy's jumper had tended to be a volatile one in the past. He could deliver marvelous flurries, but was it there when his various playoff teams really needed it in the postseason? Not exactly. Iguodala's explosive talents and defensive versatility have enabled him to become an above-average NBA player, but the inconsistency of his offensive game created for many the impression that his career had not reached the heights they so easily could have attained.
Perhaps, in the end, Iguodala needed to be on a team such as the 2015 Warriors, a team on which he didn't have to be either the number one or number two option, but could pick his spots and wait for a moment of inspiration.
He found it in Game 5, right when his team needed it.
With 4:13 left and the Warriors up only two, Iguodala hit the biggest three-pointer of his career, a shot that not only caused Oracle to erupt, but let everyone on the Warriors know that Stephen Curry didn't have to do everything down the stretch. After a Cavalier turnover, Iguodala made an amazing finish in traffic, a high bank while getting fouled, to push Golden State's lead to seven, at 91-84. Immediately, Golden State turned a coin-flip (with LeBron on the other team) to a modest but real working margin. Golden State — Curry very much included — loosened up in the next minute, and when a liberated Curry swished a tough stepback three to make the score 96-86 with 2:44 to go, the roundhouse punch had connected. Cleveland was sent to the canvas by a flurry Iguodala had initiated.
*
It is very much worth noting that if sports require athletes to call forth greatness only when it is absolutely needed, Iguodala — at the offensive end, not just at the defensive end — had answered the call at an earlier point in this series.
In Game 1, with Cleveland leading 86-82 in the fourth quarter, it was Iguodala who hit a three to immediately bring Golden State closer. Iguodala hit two threes in that fourth quarter, stabilizing the Warriors to the extent that they were able to earn an overtime period in which they shut down the Cavs. That Game 1 win, as Crossover Chronicles staff writer John Cannon said after Game 4, bought the Warriors enough time in this series to make adjustments and return to Oakland for Game 5 without a 3-1 series deficit.
Much will be made in Game 5 about Steph Curry's emergence. However, Curry's biggest buckets padded Golden State's lead. They weren't the difference between victory and defeat. A better point of analysis after this game is that you'll also find some very legitimate concerns about Cleveland's lack of offensive balance on Sunday.
Earlier in this piece, you read that LeBron and Tristan Thompson were the only Cavs who reliably scored in the second half. How reliably? Cleveland scored only two non-Bron, non-Tristan field goals in the second half, one by Iman Shumpert (fourth quarter) and one by Matthew Dellavedova. Cleveland had started this game getting the balanced role-player shooting it needed in Game 5, with J.R. Smith pouring in 14 points and even Mike Miller adding a three for good measure. Cleveland needed a full J.R. Smith Game on Sunday, but it got only half of one.
The Warriors, on the other hand, just needed a few clutch baskets from Andre Iguodala.
The fact that they got them speaks partly to Iggy's failures on other teams in the past — George Karl must be wondering where THIS guy was for him in 2013 in Denver — but it mostly reflects on the present tense, and the reality that even a longtime veteran, at age 31, can find new dimensions to his game…
…right when his team needs them the most: late in Game 5 of a 2-2 NBA Finals.
More from Crossover Chronicles:
---
---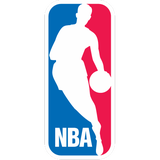 Get more from National Basketball Association
Follow your favorites to get information about games, news and more
---