Adam Silver swerved Steph Curry's handshake try, then made up for it
May 12, 2016

UPDATE: NBA commissioner Adam Silver made up for the missed handshake after Wednesday night's game, and he got every bit of it.
As commissioner of the NBA, Adam Silver's shown an affinity for giving dap to players rather than going for a handshake. On Wednesday night, as he presented back-to-back MVP Stephen Curry with his 2015-16 hardware, Silver accidentally opted for neither greeting.
At least, we're 99.9999999 percent sure this was accidental. If you watch that Vine a couple dozen times, it really starts to look like there's a moment when Silver glances down at Curry's hand before moving toward the table. Maybe he was unsure if Curry wanted a handshake or was just moving his arm. Maybe he didn't see Curry at all and the angle is just weird. Or maybe we've just been reading too many conspiracy theories lately.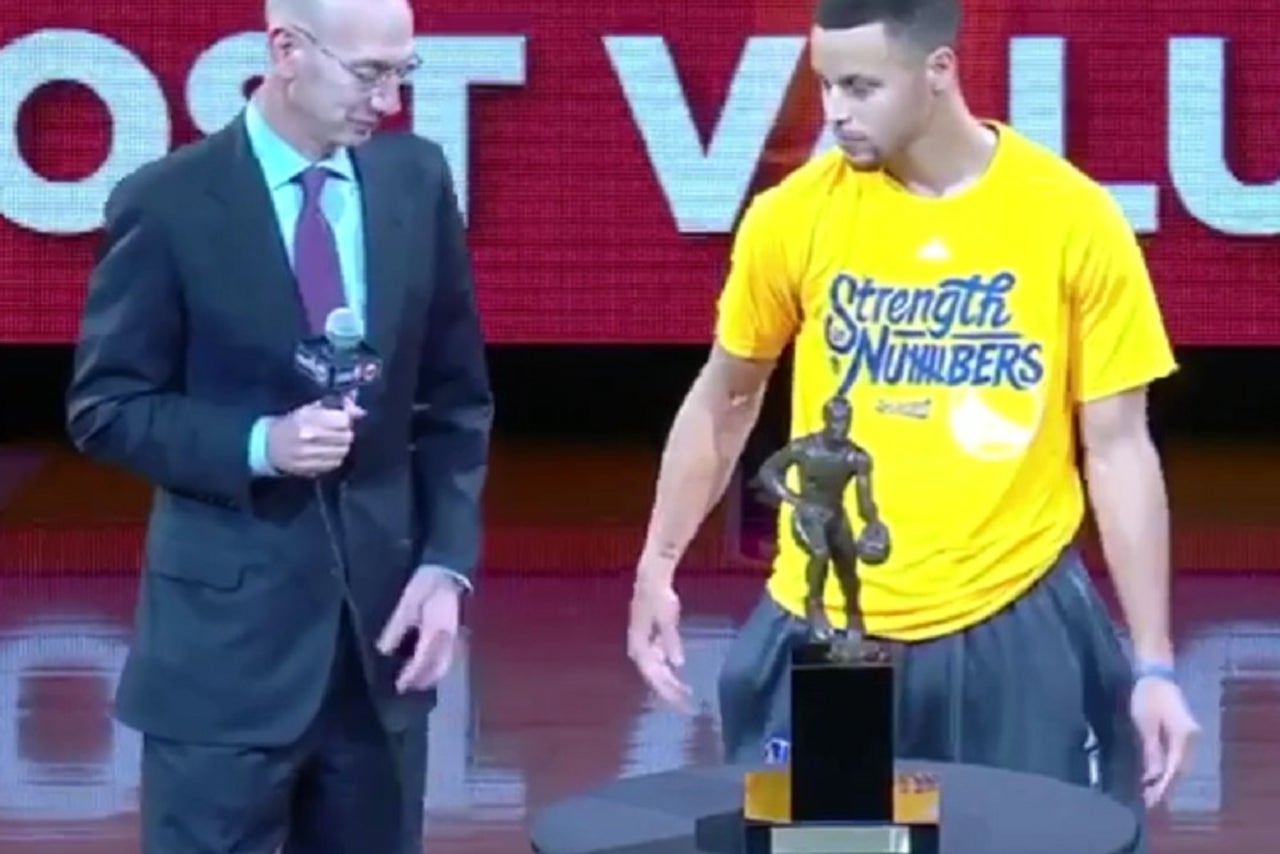 Huh.
Either way, it's a good thing Silver successfully placed the microphone on the table as Curry was dancing his way out of the awkward situation. If the commish had added an inadvertent mic drop to the moment, Curry probably would have inevitably been victim to a thousand Crying Jordans.
Or even worse, Silver could have hit Curry with his own dance after the missed handshake.
That's just disrespectful.
---
---