Jahlil Okafor
Jahlil Okafor
76ers suspend center Jahlil Okafor for 2 games after fight
Published
Dec. 2, 2015 7:30 p.m. ET

NEW YORK (AP) The Philadelphia 76ers suspended rookie Jahlil Okafor two games Wednesday after the release of a second video provided details of his fight in Boston he hadn't revealed to them.
Coach Brett Brown said the organization wanted to show ''tough love'' toward Okafor, adding that he was surprised by what he saw in the new video posted by TMZ on Wednesday.
''I think that if lessons are to be learned and this 19-year-old young man has to learn the responsibility of wearing a 76er uniform and carrying an NBA logo, and it has to be done in the magnitude and the national media spotlight as it has been delivered to make our point, then I say that's not a bad thing,'' Brown said before the 76ers faced the New York Knicks.
''Let's make our point. It is hard love. There have been mistakes that have been made, he does own it,'' he said. ''Nobody's proud of this right now and so we will support him, he's ours and we will move on.''
The second video showed Okafor fighting in Boston the night of a loss to the Celtics last month, prompting local police to urge anyone who was assaulted to come forward.
The 19-year-old rookie has said he is embarrassed by his behavior. He said the fight happened when he was responding to heckling by fans.
Brown said he wasn't angry with Okafor, but also said the center from Duke didn't give him the whole story during a conversation in Houston after the first video.
''He actually told me what had happened,'' Brown said. ''The details, the further details that came out surprised me, surprised us. He told us (sketchily) that he was in a situation that he regretted. As far as the play-by-play of what happened, he did not go into that. Today we learned more and the thing I do say is when I spent time with Jahlil in his room today, he is ashamed, he's embarrassed and this has caught him off guard.''
Okafor was also cited in Oct. 19 for reckless driving and speeding on the Ben Franklin Bridge, which connects Philadelphia with New Jersey.
Brown said Tuesday night that Okafor will likely soon be accompanied by team security on public outings.
The videos appear to show two separate scuffles. In one, Okafor is seen shoving a man. Another shows Okafor shouting and a man lying on the sidewalk bleeding from his face.
''We have a victim from the first incident and we are urging anyone else to come forward if they were assaulted,'' said Boston police spokeswoman Myeshia Henderson.
On Friday, one man filed a police report saying he was punched and knocked to the ground, and needed stitches to close a cut above his eye.
The man told police the fight broke out after some of his female friends refused the advances of two other men, including one believed to be Okafor.
Brown said the Sixers worked with Okafor's representatives and the NBA in determining the punishment, but wasn't sure if there would be more from the league. And he defended the organization's response to the initial video.
''We felt like our point was made,'' Brown said. ''Instances like that are obviously disturbing but at that time we felt like nobody was hiding, nobody was soft. We felt like we made the correct decision. And with this additional news, with this additional information, we've come out and decided to do what we have done.''
---
Associated Press writer Denise Lavoie in Boston contributed to this report.
---
---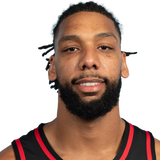 Get more from Jahlil Okafor
Follow your favorites to get information about games, news and more
---