76ers look for different finish against Nuggets (Dec 30, 2016)
December 30, 2016

The Philadelphia 76ers were ready to celebrate a rare road win last season. They led the Nuggets in Denver by two March 23 and needed to prevent a desperation shot from going in.
The way their season played out last year, the Sixers had no such luck. Denver rookie Emmanuel Mudiay hit an improbable shot near halfcourt at the buzzer and the Nuggets walked off the floor with a 104-103 victory.
"Give Mudiay a lot of credit," Philadelphia coach Brett Brown said after that game. "I thought he had a great game, and for him to hit that circus shot at the end to win it, it was a cruel way to lose a game."
Philadelphia (7-24) gets a shot at redemption when it plays in Denver on Friday night. The Sixers are coming off a 100-83 loss at Utah on Thursday, so the task will be tougher against a suddenly resurgent Nuggets squad.
Denver (14-18) is 5-2 since suffering a 20-point loss in Dallas on Dec. 12. The key to the turnaround has been the return to full health and a lineup change that has the offense flowing. Guard Gary Harris missed 16 games with a foot injury but his insertion into the starting lineup is making a difference.
So has Nikola Jokic, who has come close to a triple-double twice in the last two weeks. In a rematch with the Mavericks on Dec. 19 he finished an assist shy of the milestone, and came up two rebounds short in a thrilling victory over Minnesota on Wednesday.
Jokic has been the biggest reason for Denver's uptick. The 21-year-old Serbian is shooting 67 percent since returning from a left wrist sprain Dec. 7 and he has been the Nuggets' do-all player. Among his career-high 11 assists Wednesday were some highlight reel passes for layups, including one to Wilson Chandler for a dunk.
"I don't know if there's a ceiling or not, I just know I would love to play with him," Denver coach Michael Malone said after the win over the Timberwolves. "If you listen to our bench we are always yelling 'cut, cut.' If you cut, he will find you, and there's a good chance that when he finds you you're going to have a layup."
Jokic will have a tough challenge in Philadelphia rookie Joel Embiid. After sitting out for two years because of injury, Embiid is showing why he was the No. 3 overall pick in 2014 out of Kansas. He leads the team at 18.7 points, 7.4 rebounds and 2.38 blocks a game, the last of which ranks fourth in the NBA.
He has delivered on his promise, but is still working on his stamina. He sat out Thursday's game against the Jazz to rest his sore right foot, which gave third-string center Nerlens Noel a chance to play extended minutes.
"Never really knowing how many minutes you are going to get is a little different," Noel, who scored 14 points in 22 minutes, told The Philadelphia Inquirer. "So I try to prepare the same for every game, whether it's five or 15."
The Sixers are being careful with Embiid's minutes. He missed 10 games this season, eight of which have been scheduled off days coming during back-to-back games.
"My body has been kind of tired," Embiid told The Philadelphia Inquirer. "So that played a part of making that decision (to rest Thursday as opposed to Friday). ... I can get some rest, but I'll be fine."
---
---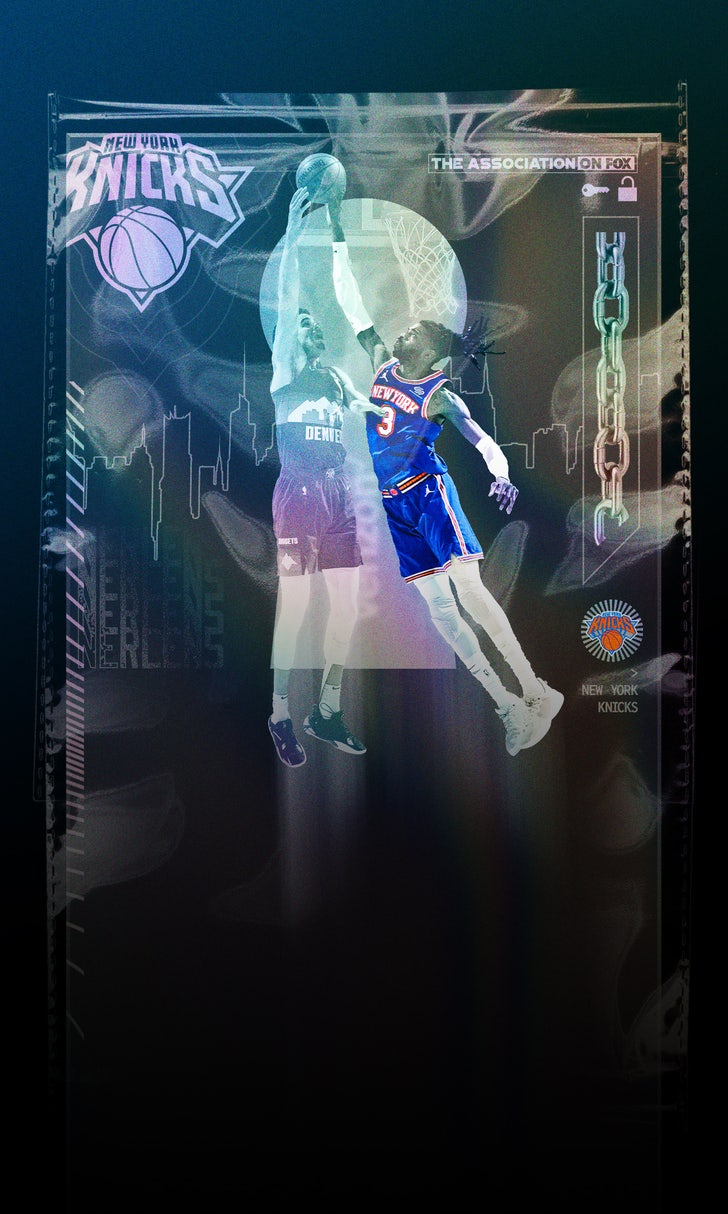 National Basketball Association
Whether you noticed or not, Nerlens Noel is a big part of the Knicks' success