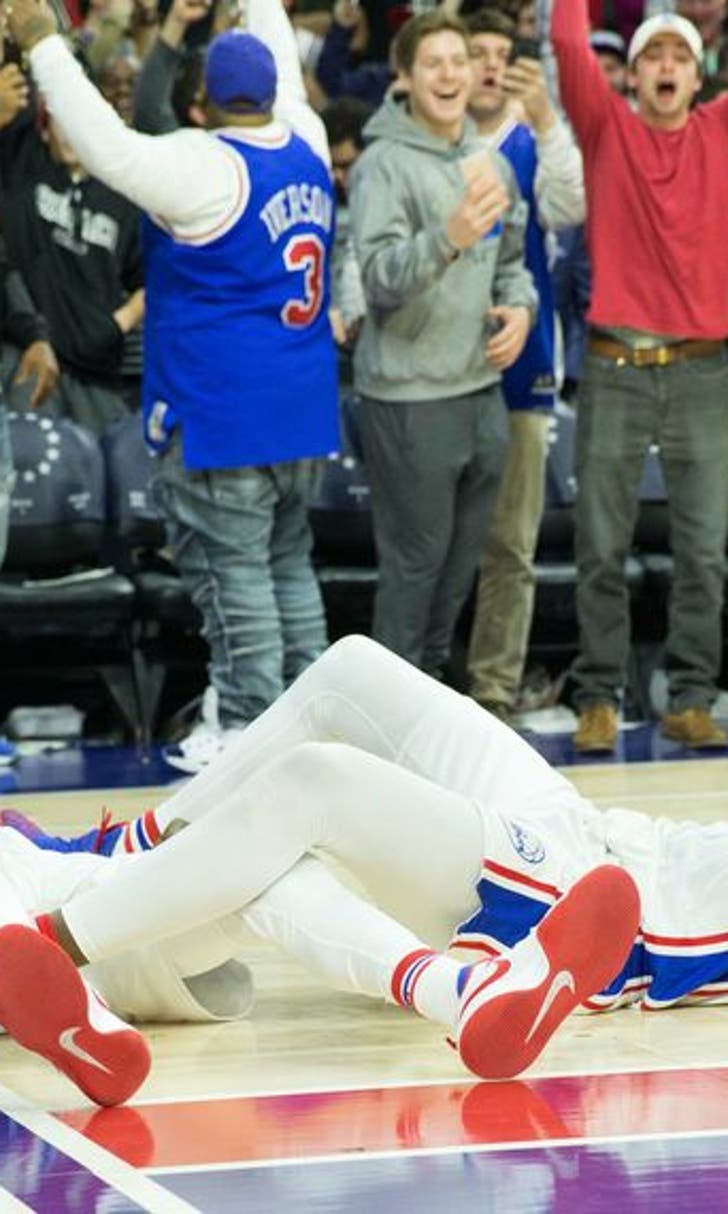 76ers beat Timberwolves on crazy tip-in at the buzzer (Video)
BY Fansided and Connor Learn/Fansided • June 30, 2017
Monday night's matchup between the Minnesota Timberwolves and Philadelphia 76ers was a matchup of two franchises with bright futures.
Just because the Philadelphia 76ers and Minnesota Timberwolves are trying to be the NBA teams of tomorrow, doesn't mean they can't play good basketball today.
It was a hard-fought match on Tuesday night, and the game ended with a spectacular game-winning shot by Robert Covington with this tip-in at the buzzer.
The Timberwolves' young nucleus of Karl-Anthony Towns, Andrew Wiggins and Zach Lavine fell behind the 76ers in this game. The 76ers gained a quick advantage on the strength of Joel Embiid and Ersan Ilyasova's 25 and 19 points, respectively. Embiid showed his fans why they may not be crazy for thinking that he could be better than Towns and played well alongside Nerlens Noel.
But Minnesota came back on the road, trying the game on an unlikely Ricky Rubio three-pointer with a little over one second left. Lavine and Towns in particular played well in their comeback. 76ers coach Brett Brown advanced the ball with a time out and drew up their final play. Rookie Dario Saric inbounded the ball to starting small forward Robert Covington, who converted the winning basket. The Timberwolves were unable to get a shot off with the time remaining.
The 76ers are now 3-0 with TJ McConnell starting at point guard. Additionally, this game proves another point that could effect how Philadelphia moves forward. Nerlens Noel appeared to mesh with Joel Embiid better than Jahlil Okafor has, which raises questions over which big should be traded. Keeping Embiid seems like a no brainer at this point; the Sixers may have to choose between Noel and Okafor moving forward. The organization claims to be committed to moving forward with all three big men, however.
More from FanSided
This article originally appeared on
---
---