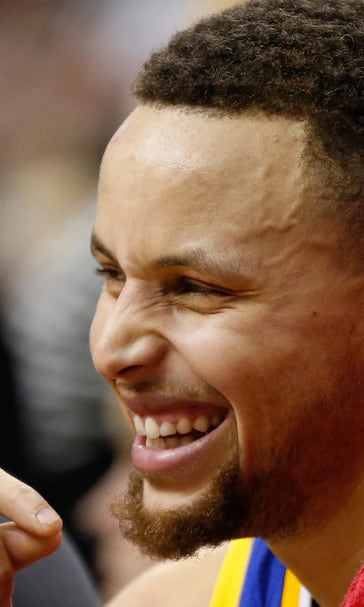 10 jaw-dropping Steph Curry stats that you won't believe
BY Andrew Lynch • February 26, 2016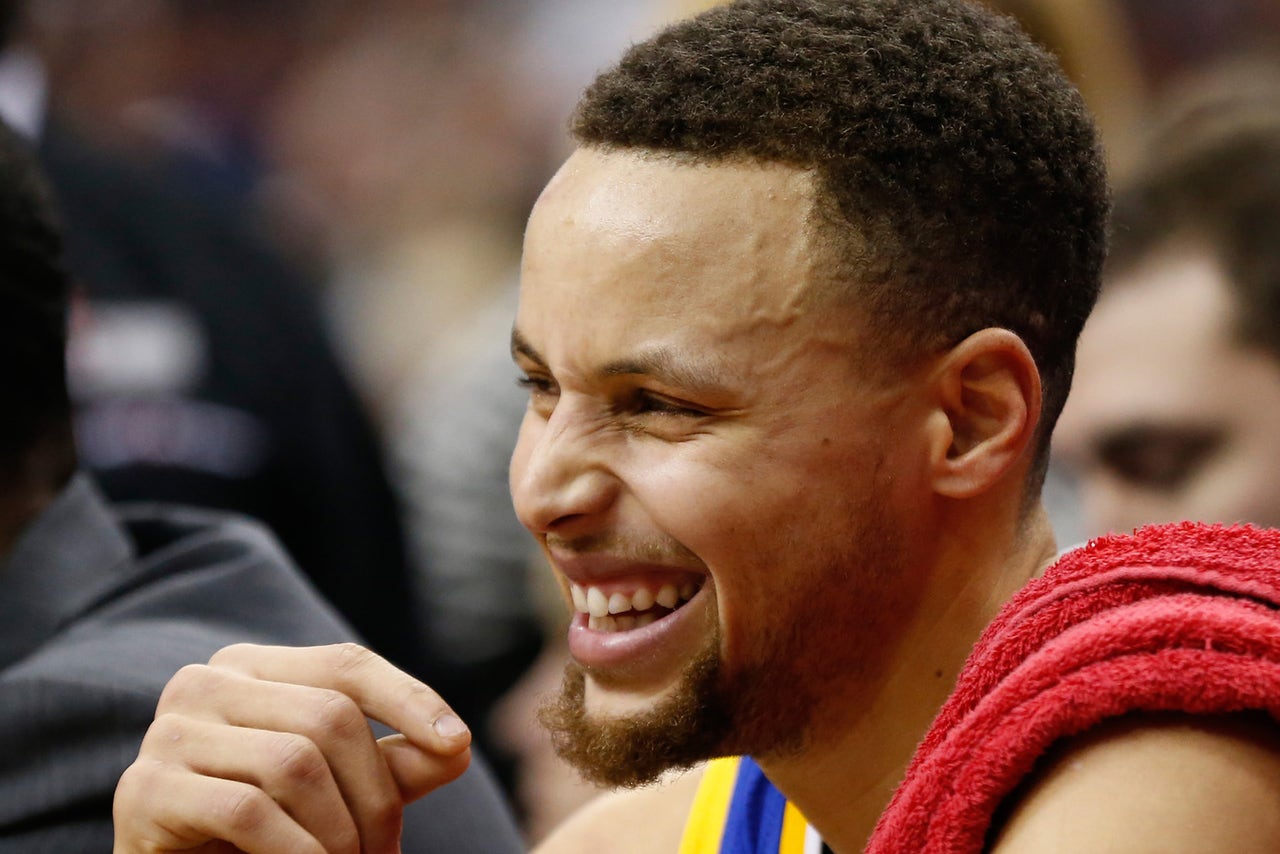 Find a calendar. It can be digital, old-school paper, have pictures of different kittens each month, whatever. Now find the Golden State Warriors' schedule for the rest of the season. Every night they play, circle that date on your calendar, and don't miss another game. Because every time Stephen Curry takes the floor, there's a chance that he'll make history.
He did it again on Thursday in the Warriors' win over the Orlando Magic, setting the NBA record for most consecutive games with a made 3-pointer (128), surpassing Kyle Korver's previous mark.
Now, in a vacuum, that's not necessarily a huge deal; it's what we've come to expect from Curry.
Then you line up that milestone with the rest of these incredible stats and figures from the reigning MVP's absolutely insane season, and the full weight of what Curry is doing hits you square in the face. He truly is revolutionizing the game, as evidenced by these 10 mindblowing facts:
1. He's having more big games this year than in the rest of his career combined
To put it another way: Curry was averaging a 40-point game every 46 games or so during the first six seasons of his career. In 2015-16, he's posted 40+ every 5.5 games.
2. Thursday was the purest shooting performance ever
Stephen Curry is the first player in NBA history to record a 50-point game with one or fewer free throw attempts.

via @EliasSports

— ESPN Stats & Info (@ESPNStatsInfo) February 26, 2016
Curry attempted 27 total shots from the field and scored 50 points off of those attempts. Let that sink in. It'd be like making 25 dunks and having two blocked or missing two hook shots at the rim. Not even Shaquille O'Neal could dream of that kind of dominance. And speaking of which ...
3. Curry's deepest 3s are literally more valuable than dunks
Here's how that math works: If Curry's made 35 3s out of those 52 shots, that means he's scored 105 points (35 * 3). If, instead, you were to dunk the ball all 52 times and make it each time, you'd only score 104 points.
Personally? We're taking the bigger number here.
4. He doesn't even need four quarters to score 50
Curry has three 50+ point games this season w/o playing more than 36 minutes in either game. ??#Ridiculous

— Jesse (@iRepFrisco) February 26, 2016
According to Basketball-Reference, there have been 17 total games (regular season and playoffs) since 1983-84 in which a player has scored at least 50 points in 36 minutes or fewer. Curry has three of those games. All have come his season.
5. Curry today = LeBron and D-Wade in their athletic primes
Except Curry has 25 more games this season to overtake two of the greatest players of all-time, which seems like a safe bet.
6. No one in NBA history can touch Curry's raw burst potential
Here's an idea: Guard him at the 3-point line. Just, just ignore everything else and guard Curry. Whatever. We already proved his 3s are better than dunks.
7. Curry > 'Jesus'
Jesus Shuttlesworth, that is, aka Mr. Ray Allen, aka one of the best shooters of all-time. Sure, Allen didn't launch a ton of triples, but that's kind of the point: Curry is a volume shooter from deep in every sense of the word, and he still knocks them down at a ridiculous rate.
8. Another record coming down the pipe for the MVP
J.R. Smith played in 814 career games to set his mark for double-digit 3-point games. Curry passed him before he hit No. 500. At this rate, if we figure Curry can play at least 1,200 games career games, he'd finish with 10 games of 10 or more triples. 
As of today, it's happened 27 times total in NBA history.
9. The only person who can beat Curry is Curry
It's like he's setting records just so he can break them, which is pretty Jordan-esque, don't you think?
10. He's just going to keep shooting more
Stephen Curry: NBA-record 28th game with at least 5 3-pointers. (had 27 last season)

via @eliassports

— ESPN Stats & Info (@ESPNStatsInfo) February 23, 2016
That stat was accurate as of Monday; after tacking on two more outbursts of 5+ 3s, Curry's at 30 such games on the season out of the 55 he's played (or just under 55 percent of his games).
If you hate how many triples Curry takes these days, just wait. We haven't even scratched the surface of how valuable his outside shooting is or how it will change the game forever.
---
---