Ryan Blaney rules the trucks in wild race Pocono Raceway
BY foxsports • August 3, 2013
Ryan Blaney survived two green-white-checkered finishes before making a last-lap pass of German Quiroga to win a wild Pocono Mountains 125 NASCAR Camping World Truck Series race at Pocono Raceway.
Quiroga, who led going into the final restart, ended up third in his Red Horse Racing Toyota Tundra, followed Joey Coulter in a Kyle Busch-owned Toyota and Blaney's teammate, Ross Chastain.
"These Ford motors gave us the pull we really needed on restarts, and that's what it came down to," said Blaney, son of NASCAR Sprint Cup regular Dave Blaney.
Ryan Blaney said the key to victory on the final restart was that Paludo went three-wide, which broke Quiroga's momentum. "If you're the leader, you're kind of just a sitting duck. Everyone kind of lays back."
"I had a shot on the last restart but unfortunately couldn't get clear," said Paludo, who posted his career-best finish in 62 starts. "The 29 (Blaney) got a good run. Congrats to those guys."
Qualifying was rained out Saturday morning, so Paludo started from the pole after setting the fastest time during Friday's one and only practice session.
It only took one corner before the yellow flag came out, as Ricky Ehrgott spun out in the Turn 1 on the opening lap to bring out a caution.
When the track went green on Lap 4, Chastain was out in front in the No. 19 Brad Keselowski Racing Ford with teammate Blaney second.
Most of the front-running trucks pitted with a lap or two of the halfway point, with 2012 Pocono winner Joey Coulter taking the lead for the first time. But once Coulter and then Darrell Wallace pitted, Bodine was out front, with a lead of 3.044 seconds over Blaney on Lap 31.
Debris in Turn 1 sent the track yellow on Lap 42, potentially setting up a wild finish. Under caution, the top six trucks stayed out, with seventh-place Coulter the first driver to stop.
The race restarted on Lap 47, Bodine leading Paludo, Blaney, Quiroga and Ty Dillon.
On the restart, the leaders went four-wide, with Blaney going to the bottom and taking the lead. Bodine, meanwhile, had contact with James Buescher and spun out in Turn 1, his hopes of victory dashed as the yellow came out once again.
On this restart, Paludo pushed Quiroga into the lead, while Johnny Sauter and Dillon crashed between turns 1 and 2 to set up a second green-white-checkered finish.
This time, Blaney broke clean, with Paludo moving into second, and that's how they finished with Blaney taking the checkered flag 0.271 seconds ahead of Paludo.
Matt Crafton finished eighth and now unofficially leads Jeb Burton by 52 points and Blaney by 62 with 11 of 22 Truck Series races in the books.
 
---
---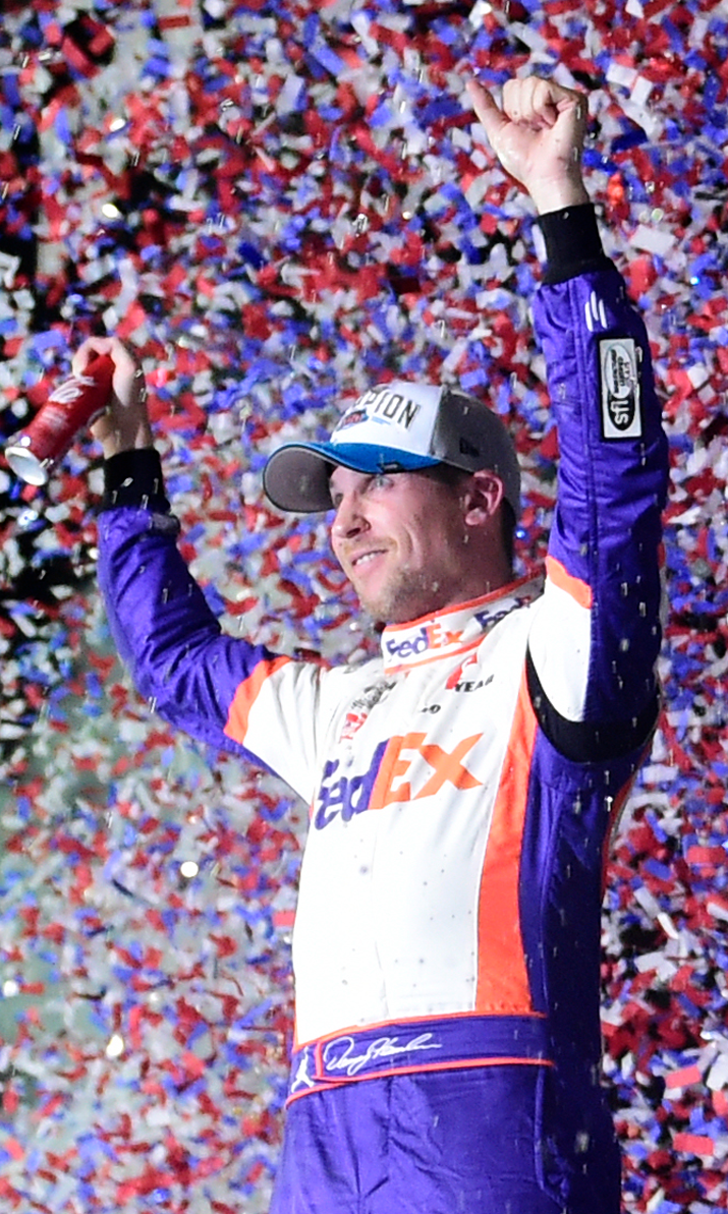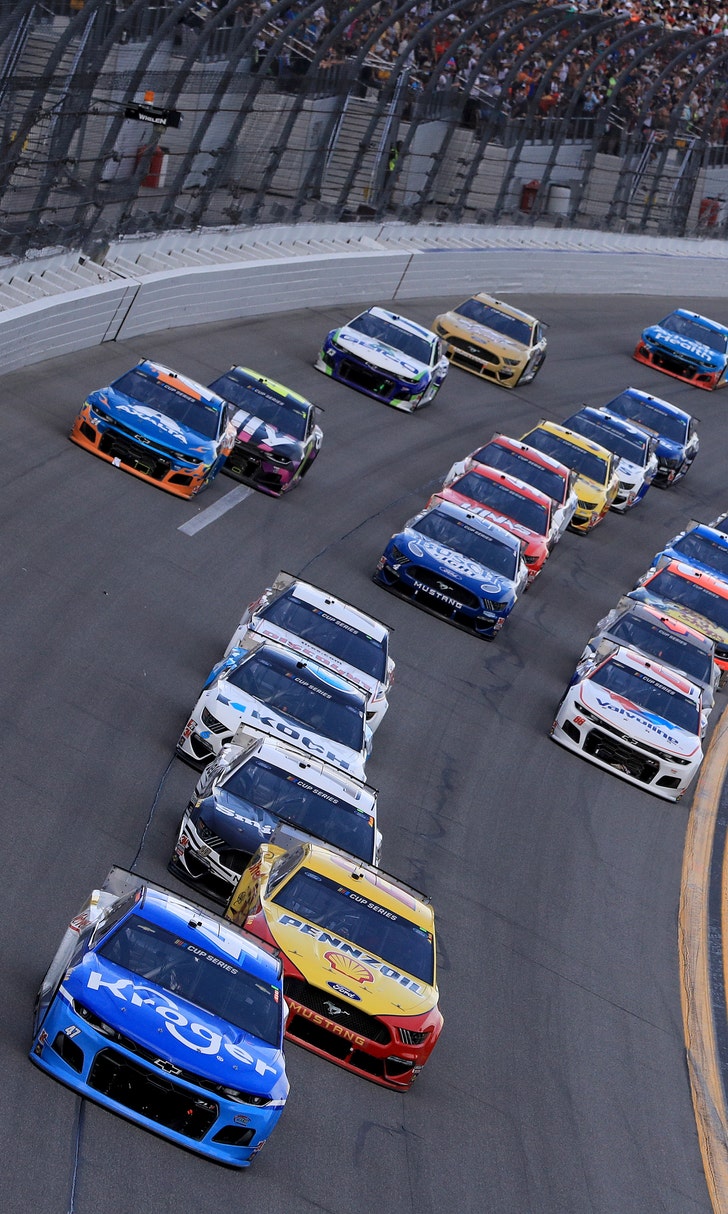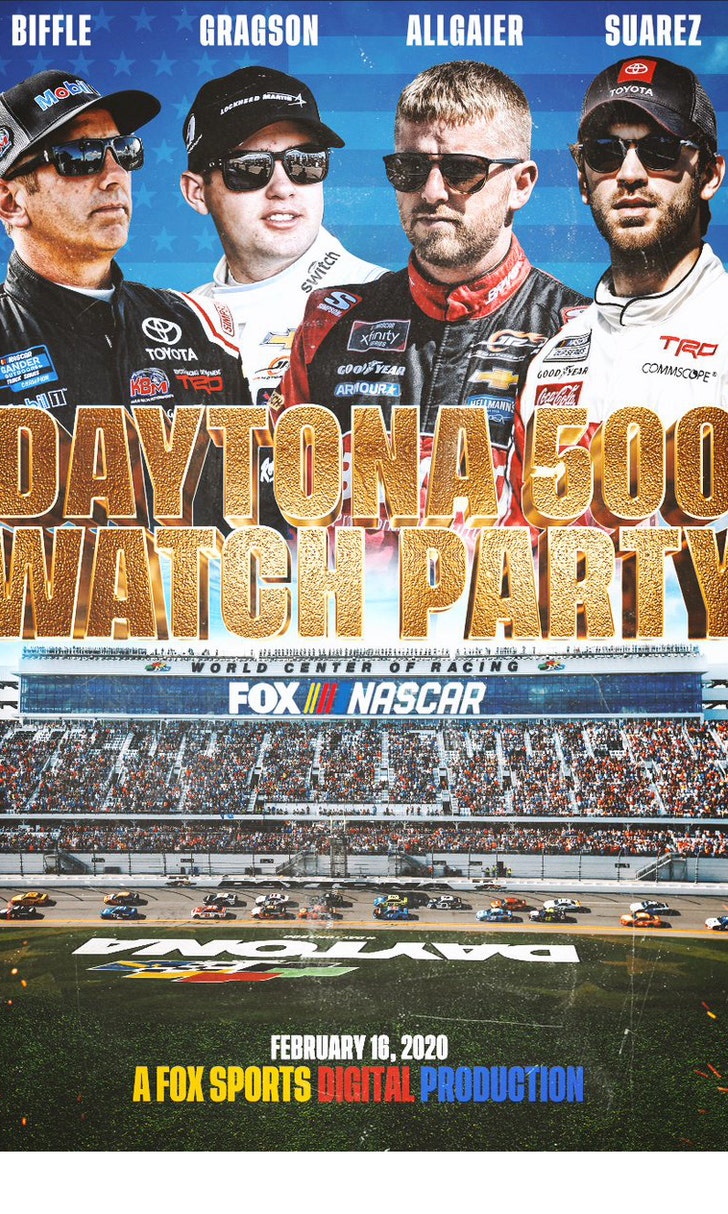 The Daytona 500 Watch Party!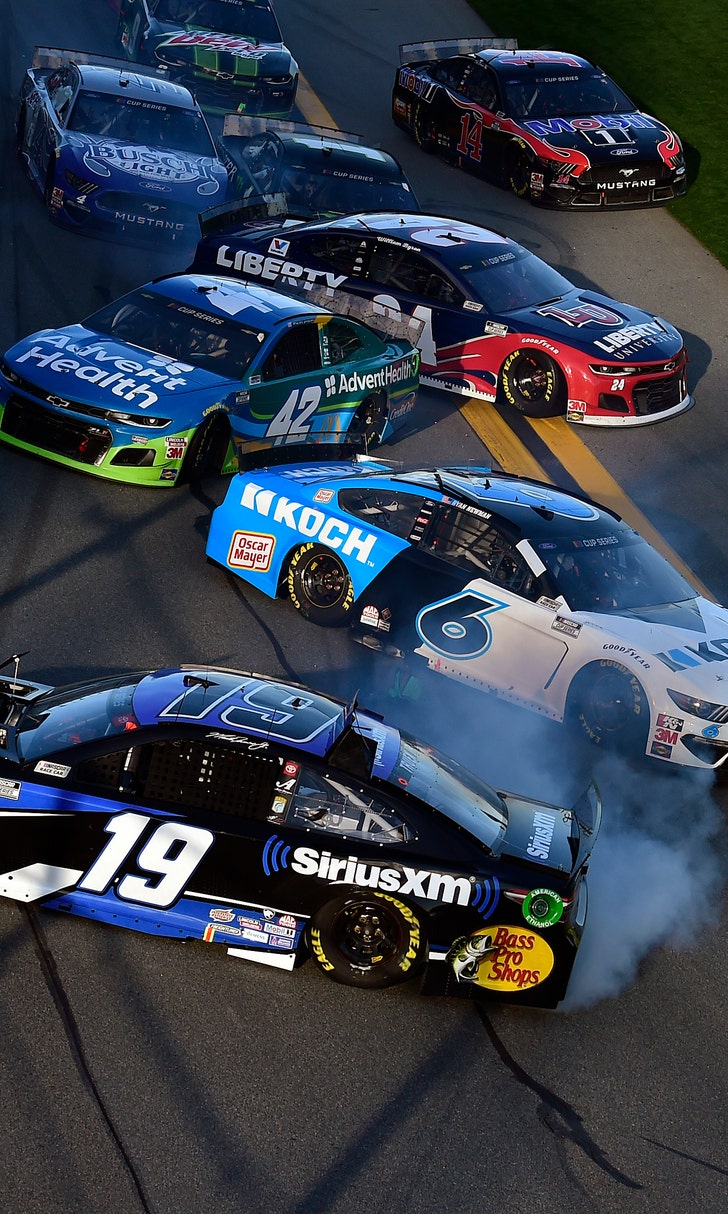 The Numbers Game At Daytona