Ragan's Daytona confidence still strong
BY foxsports • July 1, 2011
David Ragan knows all too well about the one that got away. He was leading the Daytona 500 with four laps remaining in the race when the caution flew for a wreck on Lap 198.
Ragan held the point through the yellow laps, but as the remaining cars lined up for the first attempt at a green-white-checkered flag finish he jumped the start. NASCAR black-flagged the No. 6 UPS Ford and his tandem/Ford teammate Trevor Bayne went on to win the race.
Ragan, 25, says the fact that Bayne went on to win eased his pain.
"That probably made it a bit easier," Ragan said. "If a Toyota would've won, if a Joe Gibbs car or a Rick Hendrick car would've won, that would have been awful. Jack (team owner Roush) and everyone at Ford would have been looking and saying, 'Hey man, you were our only chance and you messed up.' But then the fact that three Fords crossed the start-finish line first, second and third, that kind of eased the pain a little bit in our camp.
"Obviously, Trevor winning in Roush-Yates engine, a Roush-built Ford, that made things a little better because we were all still happy about what happened. It would have been bad if I were the lone Ford up there and I blew it and another manufacturer won. That would have been tough."
The timing could not have been worse for Ragan, who is in his fifth full season behind the wheel of the No. 6 Ford and has yet to win a race in. With sponsor UPS in a renewal year, Ragan was given the ultimatum by Roush to step up his performance if he was intent on keeping his ride. Given how frenetic the NASCAR schedule can be at the start of the season, Ragan didn't have time to dwell on his disappointment.
"On the flight back home or that Monday or Tuesday you think, 'Man, what else can go wrong?' Or 'That's not the way you want to start the season.' But on the other side of things, it gave us confidence that we could lead some laps and we have the chance to lead some races and our pit crew got off on the right foot. So there were a lot of pros to that day.
"In this sport, you have a lot more bad days than you have good days. You have to pick up the pros that happen — even on the bad days — and build on them. The day or two following were certainly the toughest, but then after that, you pick out the good things. Coming back here in July, it gives us a little bit of confidence that if 500 miles we were within a lap of winning, then 400 miles should be a piece of cake."
Certainly, the biggest change for Ragan has been the addition of crew chief Drew Blickensderfer who joined the No. 6 Ford at Talladega Superspeedway with four races left in the 2010 season. Ragan admires Blickensderfer, 34, for rising through the ranks as a mechanic and pit crew member before taking on the role of car chief, then crew chief in the Nationwide Series and eventually Sprint Cup. Ragan also appreciates his crew chief's youthful exuberance and his desire to win.
Considering that Blickensderfer won the 2009 Daytona 500 with Matt Kenseth, it's understandable that he wanted a similar experience for Ragan in February. Blickensderfer called the 14th-place finish at Daytona "frustrating" and possibly the most devastating loss of his career, but with a different driver and team the situation could have been worse.
"We felt like we were lined up perfect with a teammate who was going to push us and was willing to push us all the way across the start-finish line," Blickensderfer said. "And to be leading with two laps to go all compounded what was likely the biggest win to slip away in all of our careers.
"But having a driver like David that's real even tempered and keeps his head on his shoulders and having a team that's pretty positive didn't make it as bad as it could have been. We all hung our heads for a couple of days then went off and kept on racing. Luckily, in this sport, when you have the next week come so fast, you don't have a lot of time to think about it."
Prior to this season, Ragan had led just 46 laps under Sprint Cup competition. In 16 races this season, Ragan has tied his career best of 27 laps led set in 2008. He also has more top-five (two) and top-10 (four) finishes combined than all of last year and is currently 20th in the point standings.
Although Ragan has led more laps at Talladega Superspeedway than Daytona, he's still shown considerable skill on restrictor plate tracks. With nine starts at each venue, he's posted two top fives and three top-10 finishes at both tracks and has led a career-high laps (24) at Talladega.
But for Ragan, to get his first career Cup win at Daytona on Saturday night would be sweet revenge.
"We want to win," Ragan said. "We know that we're a team that can stay in the top 20 in points. It's probably a longshot getting in the Chase the hard way — in the top 10. But if we can get a win, we got a great, great shot of getting in the Chase.
"There's 50 percent of us that say, 'Hey, we need to be aggressive. We need to try and win this thing.' On the other hand, DNFs kill you big time in this points system. So, we can't afford to do something crazy at the start of this race and have a 40th-place finish. We got to be there at the end, but if it comes to the end, we're going to be aggressive and go for the win."
---
---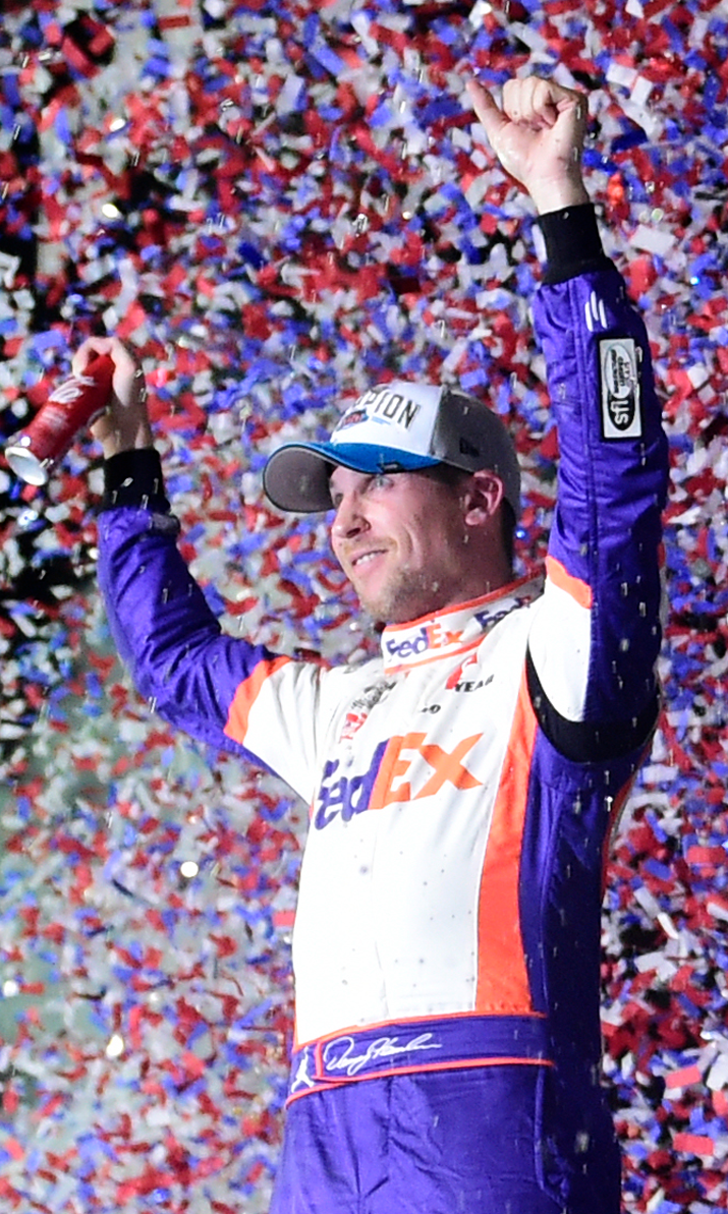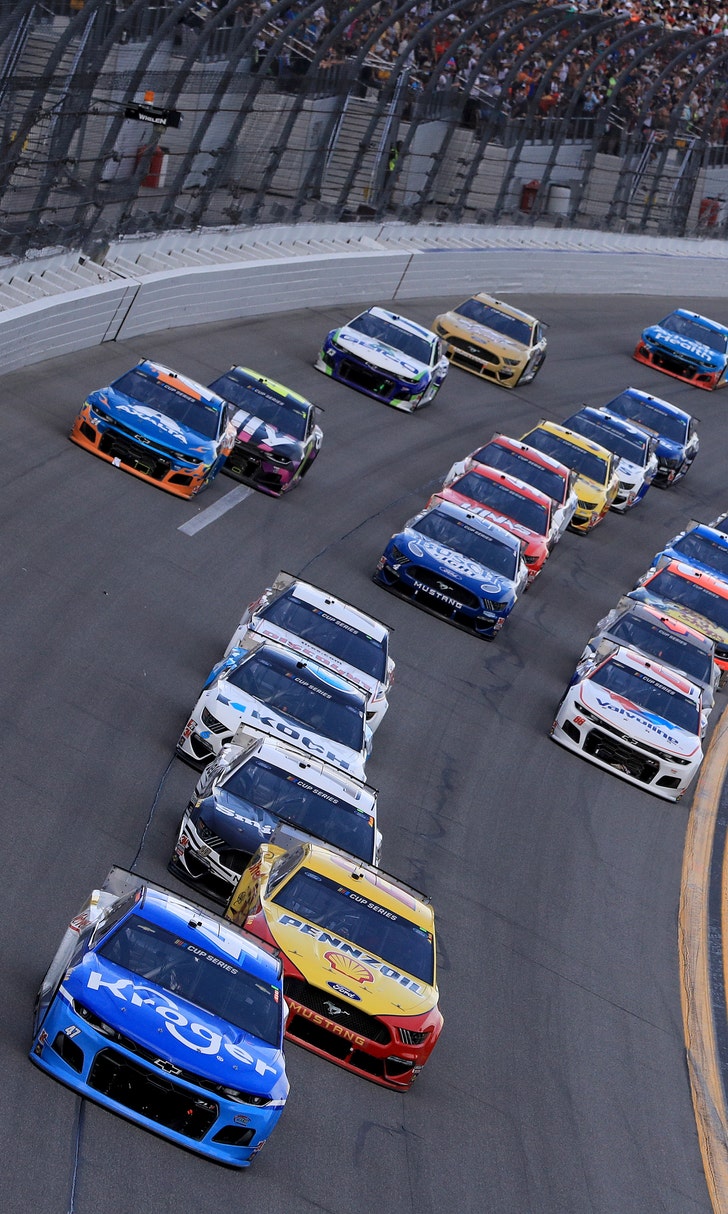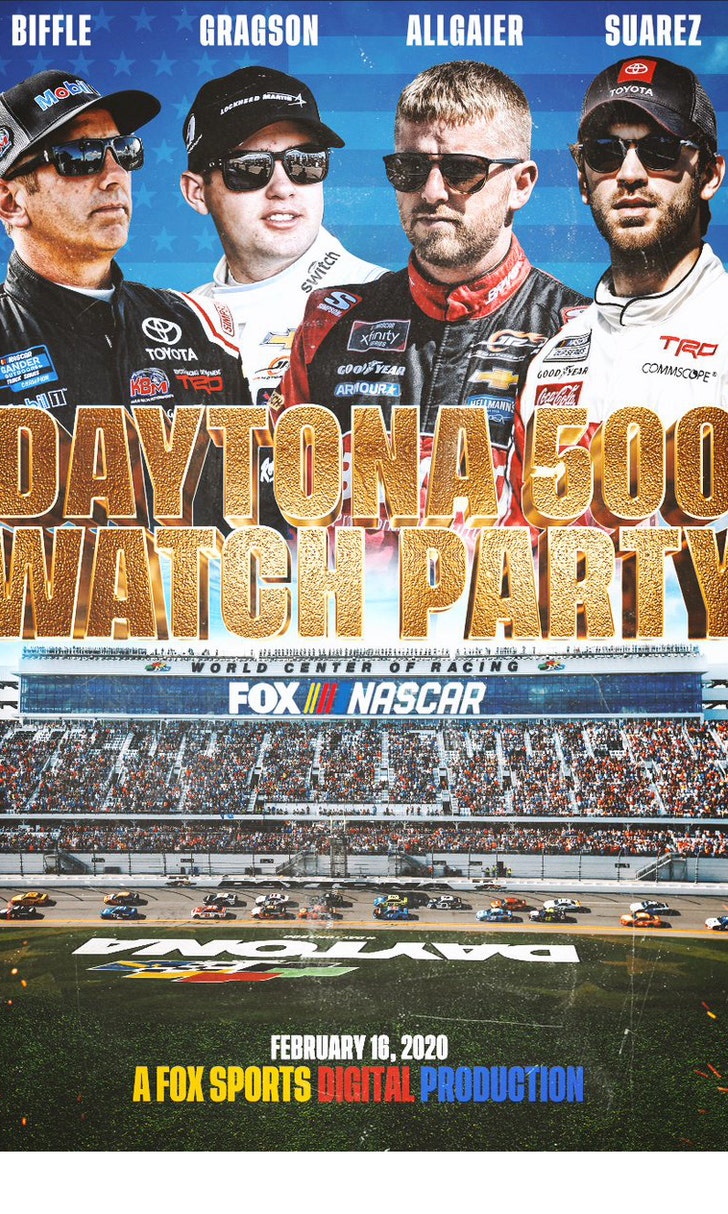 The Daytona 500 Watch Party!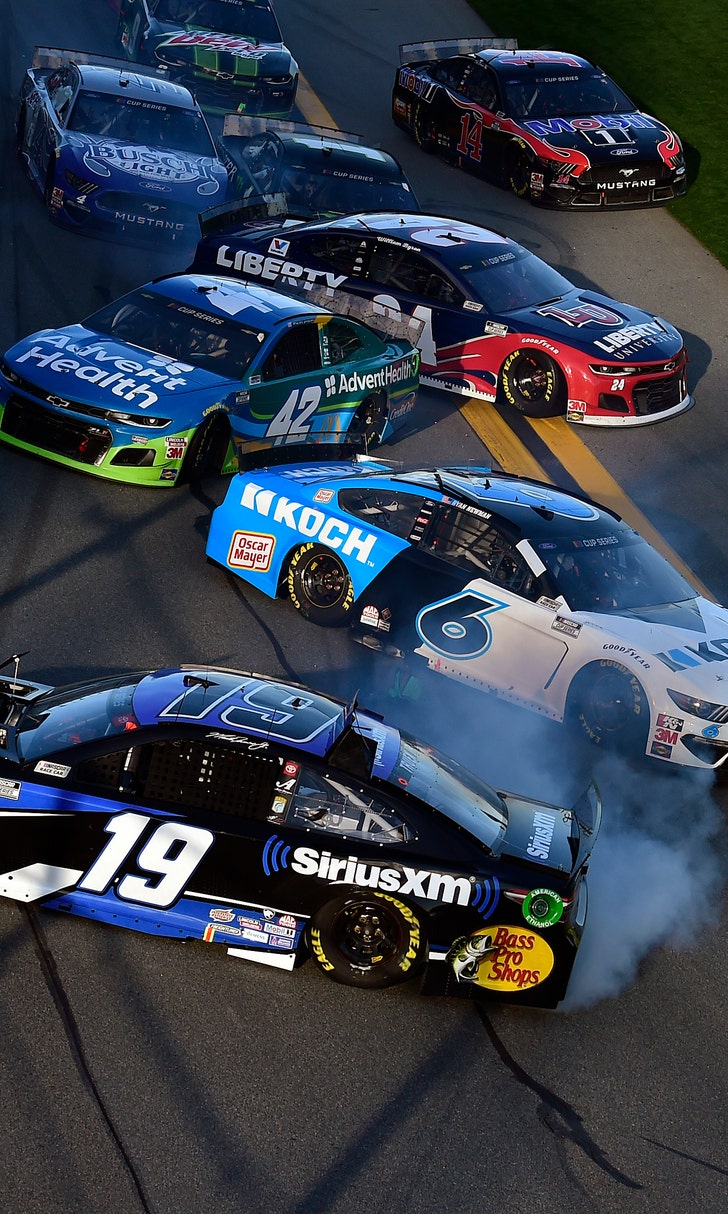 The Numbers Game At Daytona