NASCAR Cup Series
NASCAR Cup Series
Pit crews bring together elite athletes
Published
May. 17, 2011 1:00 a.m. ET

Where else but on NASCAR's pit road can you find a retired pro wrestler known as the "The Minister of Pain" working alongside hockey players, former NFL starters and enough college football and baseball talent to field respectable NCAA Division I teams.
This is the new look of NASCAR's next-generation pit crews, where fitness is first and mechanics can be taught.
NASCAR's version of the ultimate "All-America" team will be in the spotlight with Thursday's Sprint Pit Crew Challenge, and the sport will recognize those former football players who are pumping the jacks, ex-hockey players gunning the air wrenches and wrestlers finessing a tire change.
It's a far cry from our father's NASCAR, when the over-the-wall crew smoked cigarettes on pit road and repaired radiators and turned wrenches to prepare for races instead of running wind sprints and lifting weights at state-of-the-art fitness rooms built into race shops.
"What is going to produce better performance over the wall is a whole lot of athletic ability and a little mechanical ability, not the other way around,'' said Andy Papathanassiou, who heads Hendricks Motorsports crew development department and is a trailblazer in revolutionizing the way NASCAR assembles its pit crews.
Papathanassiou, a former football player at Stanford, oversees what's essentially a recruiting division for over-the-wall crew members. He's hired former NFL strength-and-conditioning coaches to serve as scouts. They visit college teams seeking out athletes who may not get drafted into NFL or Major League Baseball rosters, but who can still make it in NASCAR's big leagues.
There's even a combine to further evaluate their potential before bringing them to Charlotte for a mini-camp and tryout at the Hendrick shop before an assignment in the "minors."
"We're doing things they are already comfortable with and good at,'' Papathanassiou said. "We take that energy then start to teach them what they need to do over the wall.
"Motorsports is still dominated by a mechanical mindset in that we'll search all over the world to find that one engine part to make the car faster. So why wouldn't we fly to California or to a college in the Midwest to find that one kid that could end up being a star tire changer for us.''
Veteran Mark Martin has seen a complete transformation in the thinking during his 27-year career at the Cup level. What used to be 20-second pit stops by mechanics who occasionally practiced live pit stops are now 12-second flashes of mechanical choreography performed by elite athletes.
"It is more critical than ever because the cars are closer to the same speed,'' said Martin, who drives the No. 5 GoDaddy.com Chevy for Hendricks Motorsports. "It's harder to pass than ever before. So the pit stops have become one of the more critical aspects of what we do.''
Prior to the highly specialized system of recruitment and development, crew members were more likely hired because they knew a friend-of-a-friend-of-a-cousin who tinkered with hot rods and dug watching NASCAR.
Eventually, teams realized that it was easier to teach tech to athletes than train techs to be athletic, and the trend really caught on in the mid-1990s when Jeff Gordon's athletically endowed Rainbow Warriors began showing what a difference a sports background could make. Papathanassiou was the architect of that group.
"I had moved to Charlotte to look for a job (in NASCAR) and asked if I could work out with the pit crew while I was looking,'' Papathanassiou recalled. "I was told, 'They don't practice or work out.' And I thought, 'Wow!' So I suggested, 'Heck, let me start some practices for you.' "
Today, Papathanassiou's program leads the industry.
And one of his earliest crew converts is also one of the most interesting stories on pit road.
Hendrick Motorsports tire carrier, 6-foot-1, 288-pound "Tiny" Mike Houston, who for years worked part time in the race shop during the week, wrestled professionally on Friday and Saturday nights then flew out every Sunday morning to crew a Sprint Cup race.
"Mike Mayhem," as he was known with the Mid-Atlantic Wrestling Association, was so popular up and down the East Coast as "The Minister of Pain" villain that race fans would ask him to sign autographs and pose for photographs just like the NASCAR drivers he pitted for.
He was so successful as a wrestler he received an offer from the WWF (now the WWE) and eventually had to make a decision between car racing and body slamming.
"My body was definitely taking a beating,'' Houston joked, and so NASCAR won out.
That was a decade ago, and Houston says he has definitely seen the evolution in crew makeup.
"The pit crews are probably 70 or 80 percent former athletes,'' said Houston, who now carries tires to the No. 88 Chevy driven by Dale Earnhardt Jr. "Now what we do is not necessarily athletic in the pure sense because we work with machinery. … You're not going against another human, you're going against a machine.
"But what translates is attitude. Those that have played at a college or pro level know how to deal with stress. They are mentally prepared for competition, and that gives them a step up on the average Joe.
"Being a great athlete doesn't mean you'll be a great pit-crew man, but the athletic movements are more quick and precise, and it helps.''
And as the pit-crew responsibilities have gotten more specific, so has the job description for the ideal candidate.
Tire changers, for example, need to be quick and have a long arm reach with physical builds similar to baseball shortstops or college wrestlers. The jack man is like a linebacker. He needs be strong — the jack he's wielding weighs 35 pounds — but he also needs to be agile and quick to get around the car.
Mike Casto, the 6-foot-3, 212-pound jack man for Tony Stewart's No. 14 Office Depot-Mobil1 Chevy, played wide receiver at Glenville State College (W. Va.) under former Michigan coach Rich Rodriguez and is the ultimate — albeit rare — hybrid on pit road.
He has a degree in engineering that he uses during the week to prepare the Stewart-Haas Racing cars, then turns to his athletic side on weekends, working over the wall.
"I'm on the edge with both sides,'' Casto said with a laugh. "The engineers look at me differently because of the sports side and then the athletes look at me differently because of the engineering side."
Casto has spent the past 10 years in the sport and says the pit crews are at the top of their game athletically but acknowledges it takes a combination of skill and brawn.
"I've seen some of the greatest athletes in the world come in and try, but lack the coordination,'' Casto said.
"In football, you try to dominate the person you're lined up against,'' said Aaron Walker, a former University of Florida star, who spent five seasons in the NFL and now fuels Mark Martin's No. 5 Chevy. "In racing, you're more in control, you have to try not to be overly aggressive, and it's a big transition. The more in sync you are, the faster you are.
"It's more about being mentally prepared to do it right every time because everyone is depending on you. People don't realize how mentally tough it is to do the job at a high level every time. You have to evolve your programs and develop new conditioning programs to keep your athletes at peak level. Every team is going that way. They have to keep up.''
To that point, Hendricks Motorports recently constructed a state-of-art outdoors facility — complete with a track — in its complex. Most of the top teams, such as Stewart-Haas Racing and Earnhardt Ganassi, provide their pit crews with nutritionists, specialized position coaches and maintain a weekly training regimen including everything from yoga and weightlifting to aqua-aerobics and wind sprints.
"You know, you used to have guys that worked hard as mechanics and fabricators all week and being on a pit crew over the wall was kind of a reward for a hard week's work,'' Papathanassiou said. "There's nothing wrong with that idea, but when you have people out of place for the specialized task you need at the racetrack, you're hurting your effort.
"Why work hard all week and give it up on a pit stop?''
---
---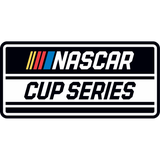 Get more from NASCAR Cup Series
Follow your favorites to get information about games, news and more
---