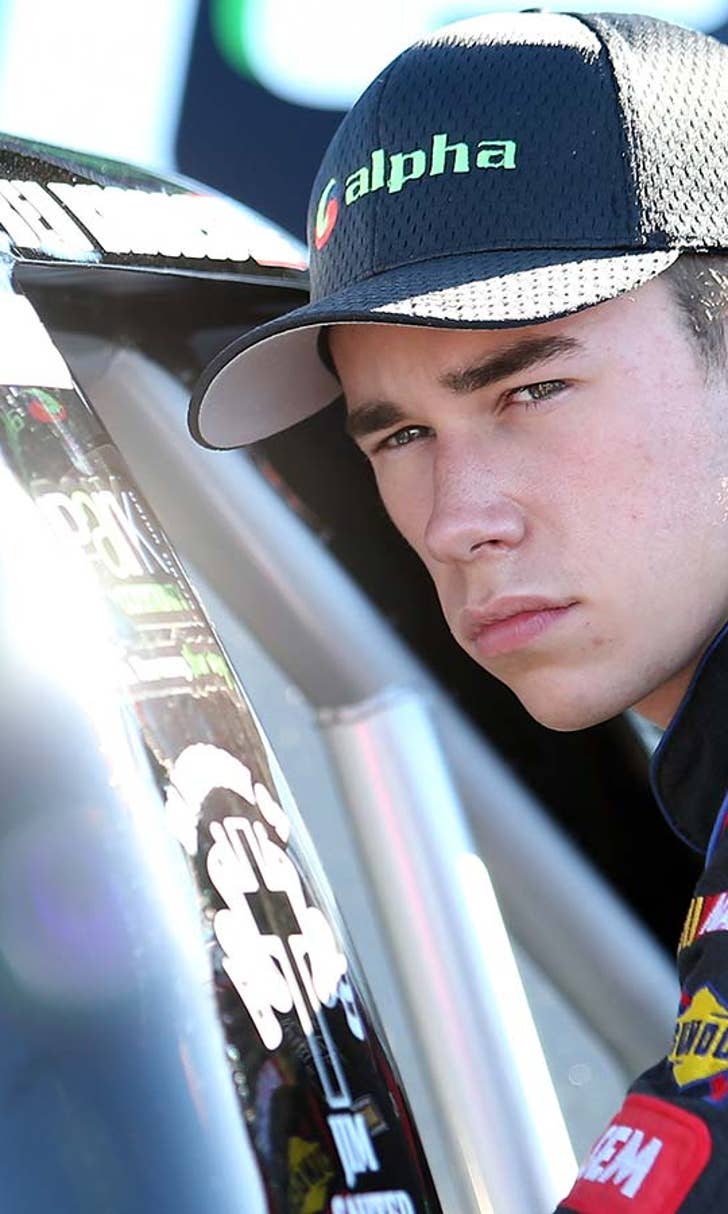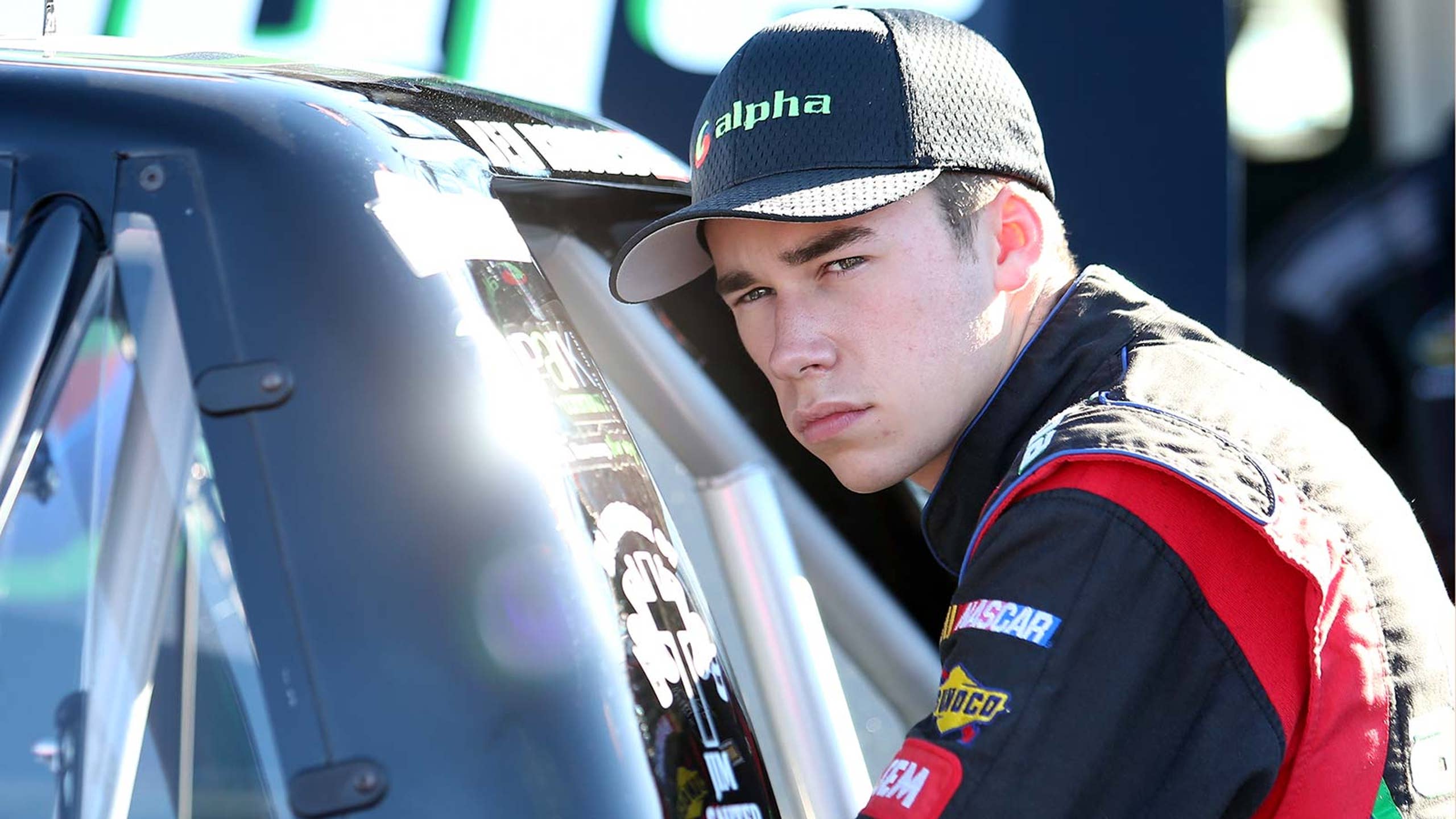 Newest young gun? Ben Rhodes excited for JR Motorsports opportunity
BY foxsports • December 13, 2014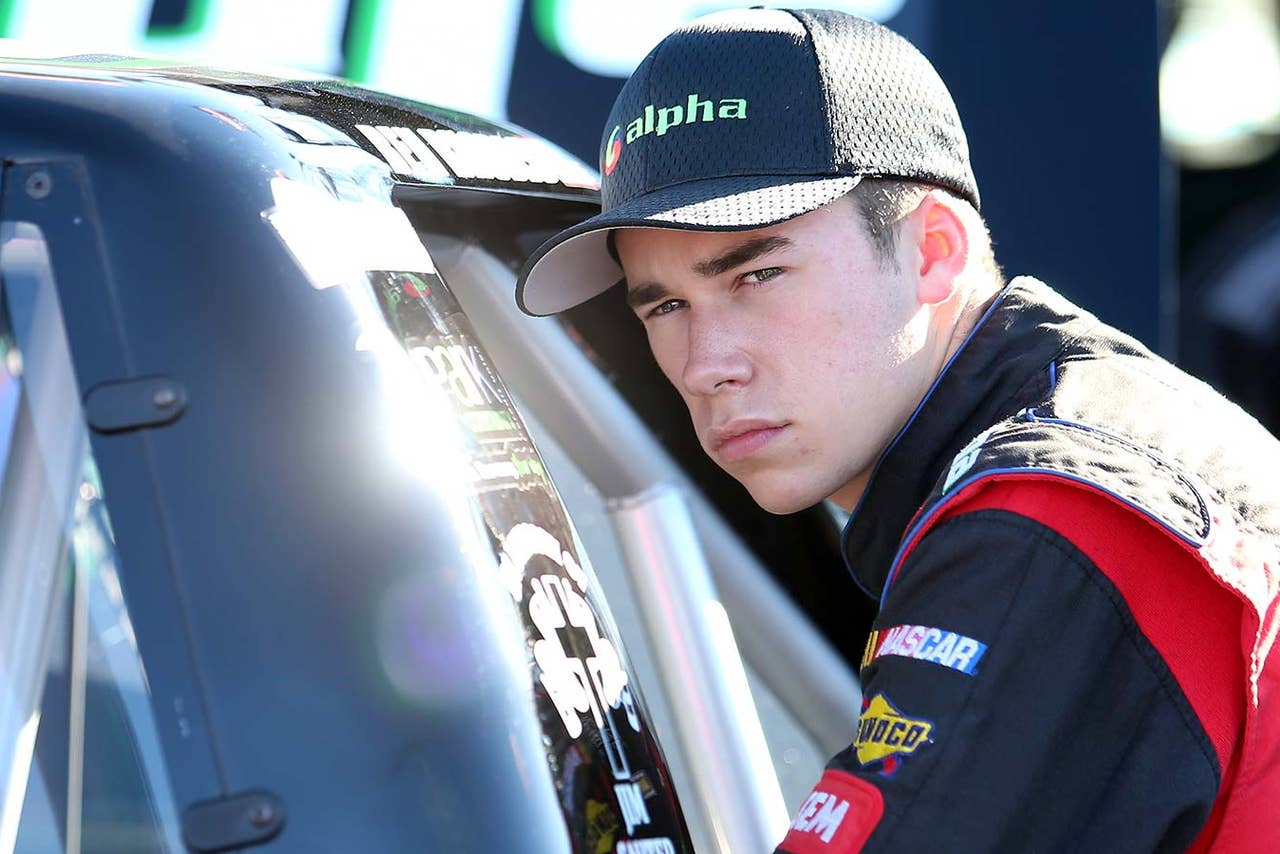 There was a time in NASCAR when it took years of experience on the short tracks, the right amount of attention, and a solid sponsor to land a good ride in one of the sport's top three national touring series.
Yet these days, the drivers are getting younger and younger, with teenagers often landing rides with some of the biggest organizations in the sport, and showing success right off the bat.
You can add 17-year-old Ben Rhodes to that list of young drivers already making waves in NASCAR.
In just his first full season in the NASCAR K&N Pro Series East, Rhodes won five of 16 races, scored 11 top fives, 13 top 10s and six poles en route to his first championship effort.
The Louisville, Ky., native also made four NASCAR Camping World Truck Series starts, finishing his stint with one top five and three top 10s.
As a result, Rhodes was tapped to drive the JR Motorsports No. 88 Chevrolet for 10 NASCAR Xfinity Series races in 2015.
"This year's been pretty unbelievable for me," Rhodes told FOXSports.com. "The deal for next year with JR Motorsports is still pretty surreal for me. I don't know what to expect. Xfinity is a big step. I'm looking forward to the opportunity, though. I'm going to have the best teachers in the sport, the best team in the sport, and surrounded by all-around good people. I'm looking forward to developing that relationship."
Climbing behind the wheel of one of the more successful cars in the series, Rhodes joins the likes of Dale Earnhardt Jr., 2014 Sprint Cup champion Kevin Harvick, and Kasey Kahne as a driver of the No. 88 Chevrolet. While he has yet to dive into the working relationship with his new teammates, the young driver is eager to learn.
"I'm definitely going to be working with them and trying to learn as much as possible from them," he said of his JR Motorsports teammates, which also include 2014 Nationwide Series champion Chase Elliott and series runner-up Regan Smith. "I don't think you could have a better teacher than the current Sprint Cup champion."
Rhodes' time with the No. 88 JR Motorsports team will take him to Iowa Speedway, Chicagoland Speedway, New Hampshire Motor Speedway, Kentucky Speedway, Dover International Speedway, Homestead-Miami Speedway, and the road courses at Watkins Glen International, Mid-Ohio Sports Car Course, and Road America.
"The 10 races are a really, really good schedule that's been put together to give me the best opportunities and the best experience that I can have," he said. "There's going to be race tracks I'm returning to -- like Iowa, Kentucky, and New Hampshire -- and then there's tracks that I'll be going to for the first time, and some road courses. Those road courses are going to be special because I'm not a road course ringer, but there's going to be a lot of road course ringers out there. I have a lot to learn to get to that point. I've only done two road courses before, so it's all new to me. But as I said before, it's an excellent learning experience."
While he will turn 18 before making his first NASCAR Xfinity Series start for JR Motorsports, Rhodes knows the pitfalls of entering the sport with high expectations at such a young age.
Other young drivers have entered NASCAR with momentum, victories and high hopes on their side, only to fall flat on their face. Even Team Penske's Joey Logano struggled to buck the high expectations placed on him until he was in his fifth full Sprint Cup season.
Rhodes understands this predicament and is taking a watch-and-learn approach to his first stab at the NASCAR big leagues.
"I try to learn from everybody," he said. "I don't know anything. I'm learning just like everybody else. I'm trying to learn, and watch, and ask questions. If you don't ask questions, then what are you doing? I'm watching everybody's example."
Born in 1997, Rhodes grew up watching many of the sport's current stars, including some of those he is now partnered with at JR Motorsports.
"Everybody asks me who my favorite driver was growing up, and I'd say Jeff Gordon. Just because I like Jeff Gordon didn't mean I only watched him," he pointed out. "I watched Carl Edwards, Dale Earnhardt Jr., Kasey Kahne, Kevin Harvick, I watched all those guys to learn from them to pull from their strengths and make them my strengths."
VIDEO: Ben Rhodes balances high school and budding NASCAR career
---
---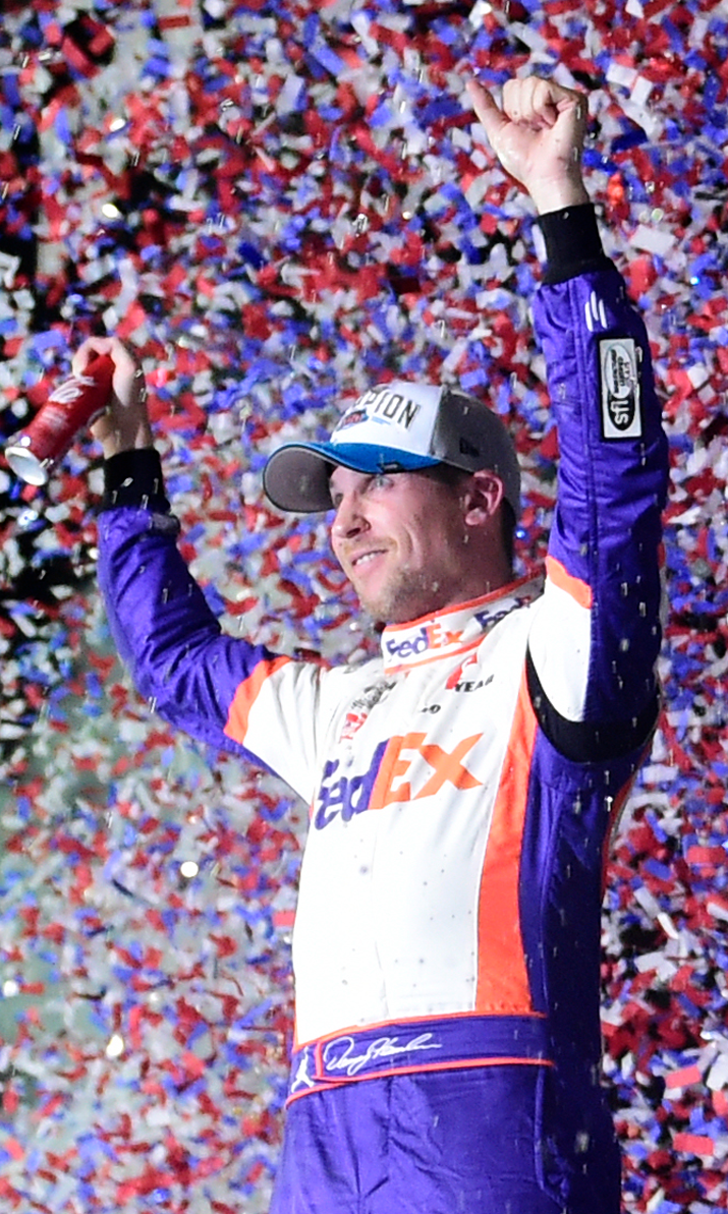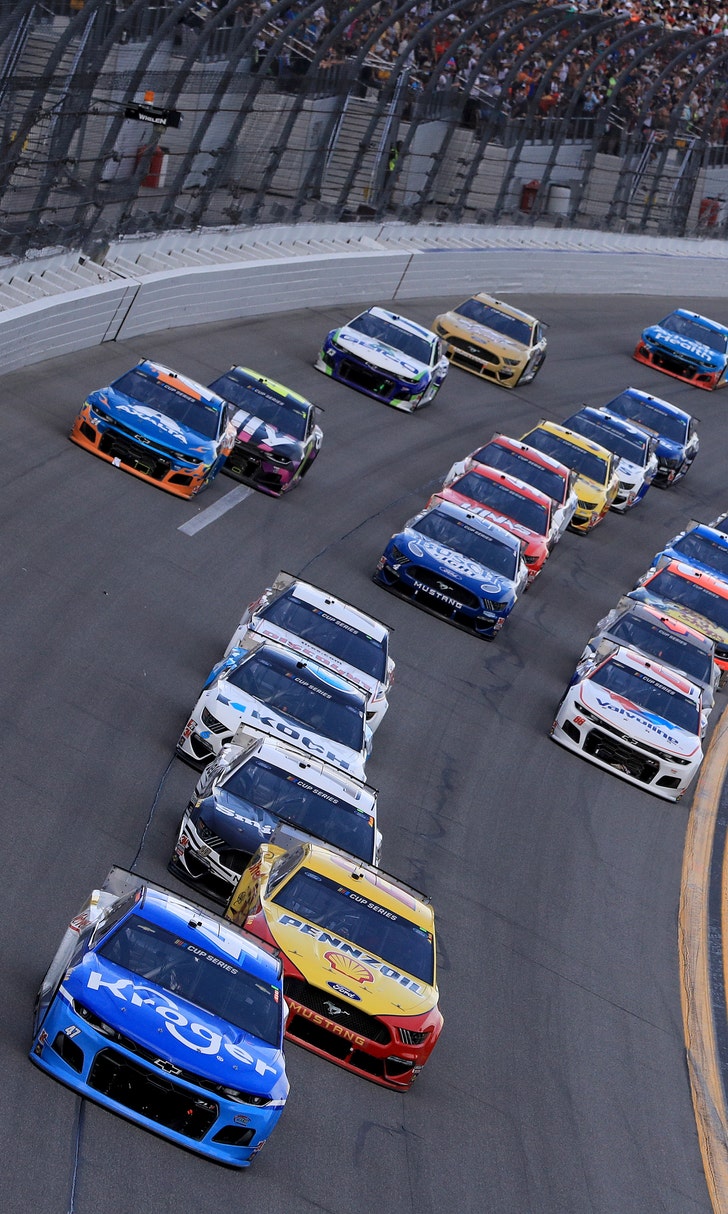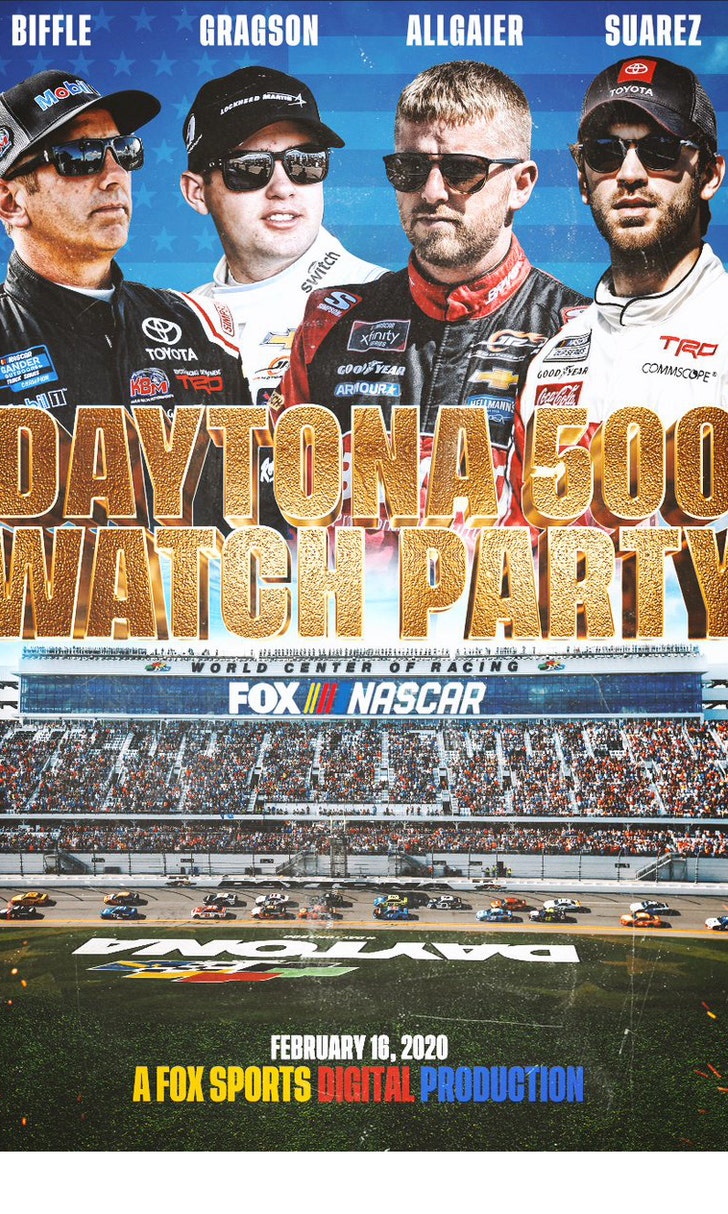 The Daytona 500 Watch Party!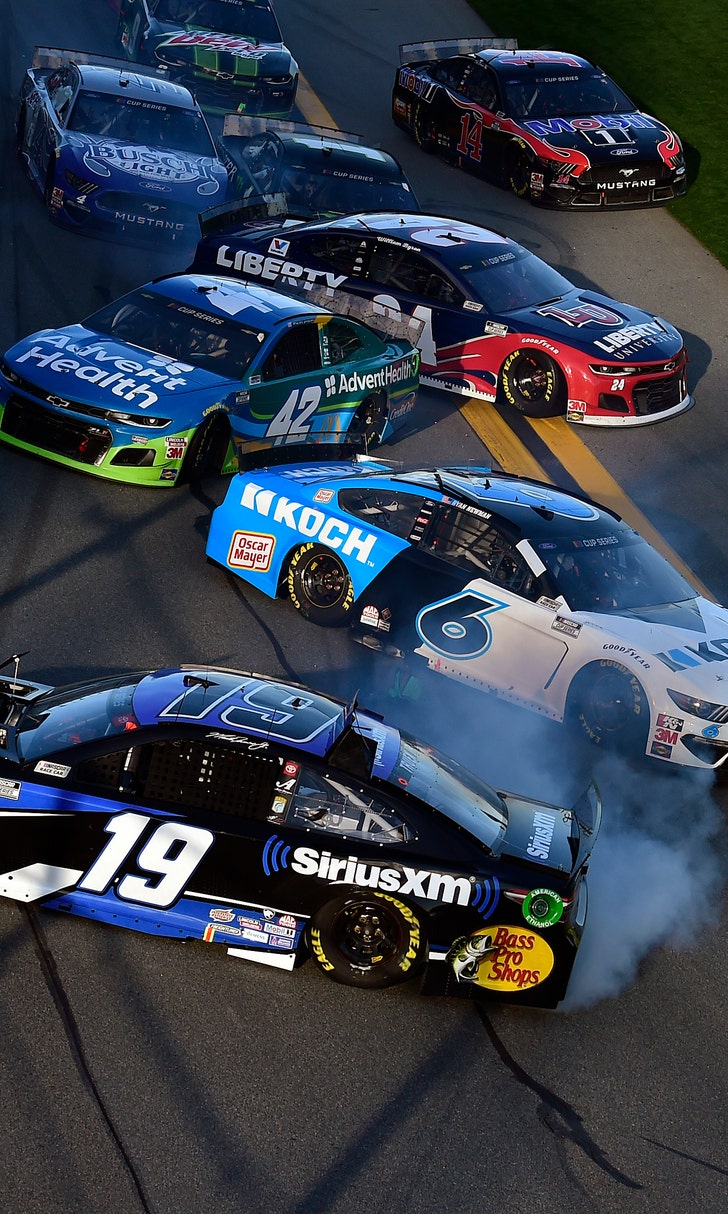 The Numbers Game At Daytona