Loyalty leads Ryan Hunter-Reay back to Andretti
September 16, 2012

The decision to stay with Andretti Autosport apparently came down to loyalty for Ryan Hunter-Reay.
Hunter-Reay wrapped a two-year contract extension before Saturday night's IndyCar season finale, which he entered trailing leader Will Power by 17 points for the series championship. Hunter-Reay spent the week at Auto Club Speedway declining to discuss his free agency, or reports he was being courted by powerful Penske Racing.
He still didn't want to talk about his decision, which was announced late Friday night by the team, until after the finale.
''I have a lot of deep rooted relationships with the team and the team sponsors and I'm looking forward to continuing and further developing those relationships,'' he said in a statement. ''I'm happy to be able to enjoy the offseason knowing what the next two years hold. I'm looking forward to my return with Andretti Autosport and hope to have the opportunity to speak more on it soon, but (Saturday) we are focused on leaving Fontana with a championship.''
Meanwhile, Roger Penske downplayed how big of an option his team actually was for Hunter-Reay.
Penske Racing fields three cars, and has already picked up the 2013 options for Power and Helio Castroneves. Ryan Briscoe has been told he's free to look around as the team works on sponsorship for its third car - the seat Hunter-Reay was reportedly offered.
''I talked to Hunter-Reay probably six months ago, and he talked about maybe wanting to come onto the team,'' Penske said Saturday. ''But you couldn't even negotiate with him until after the season, so that was not an option for us based on his contract with Andretti.''
Hunter-Reay has been with Andretti for three seasons, the longest he's ever been with the same team. He believes it's played a pivotal role in pushing him into title contention for the first time in his career.
Hunter-Reay led IndyCar this season with four wins, and set career highs in podium finishes and laps led while vying to become the first American since 2006 to win the series title.
Team owner Michael Andretti said the lineup this year of Marco Andretti, James Hinchcliffe and Hunter-Reay is the strongest the team has been in years, and Hunter-Reay's re-signing gives the team stability into the future.
''We are happy to have Ryan back with us for the 2013 and 2014 IndyCar seasons. He is a tough competitor and has become an important part of our team,'' Andretti said. ''He is the ultimate team player and I know we can count on him, along with his teammates, to continue to be a foundation for us. We believe that he, Marco and James will continue to work together and take the team to great places with great success.''
---
TOUGH TO REPEAT: Since Alex Zanardi's three-medal haul at the London Paralympics, the talk has shifted to a potential run in next year's Indianapolis 500.
Close friend and former teammate Jimmy Vasser had talked briefly with Zanardi about giving him a car for the 500 if Zanardi won gold, and Zanardi answered the call with a pair of gold-medal individual performances in handcycling and a silver in the relay.
Now a hopeful IndyCar community waits to see what comes of the discussions. But any venture would likely have to include Chip Ganassi, the car owner for Zanardi's two CART championships. Zanardi, who lost his legs in a 2001 race at Germany, never got the chance to run the Indianapolis 500.
''We'll have to see, talk is cheap,'' Ganassi said. ''Everybody's wound up about one conversation that Zanardi had with Vasser and me, and that's it. We've already talked about it more here today than was talked about on the phone. But it would be a dream come true to bring him back. It would be as big as it gets.''
Still, Ganassi has always been hesitant to put drivers he considers friends in his cars, and recalled a conversation he had years ago with Zanardi about the wisdom of a comeback.
''One conversation Zanardi and I had years ago was `Do you really go back? Is that the smart thing to do to go back and put something together and try to recreate?''' Ganassi said. ''There are lots of stories out there in sports trying to recreate magic that kind of turns into .... duds than there are heroes when it comes to trying to recreate something. That's what you have to be careful of.''
---
BUSY OFFSEASON: As the IndyCar season comes to a close, CEO Randy Bernard is still trying to put together important elements for 2013.
His most important concern is finalizing next year's schedule, which he had hoped to have done by now. Instead, he's now calling Oct. 1 the ''hard deadline'' in part because of the lessons he learned from this year's canceled event in China.
''What we're making sure happens this year is we want signed contracts before we put them on the schedule,'' he said.
IndyCar has already announced one new venue, a street race in Houston, but Bernard was mum on the addition of Pocono Raceway or a street race in Providence, R.I., which he called ''an interesting market.''
''We'll put all of our schedule out on the same day, but I think everyone knows Pocono is on our target list as well as some of these other cities,'' Bernard said.
He's got a meeting next week with the IndyCar board of directors to discuss his idea of double-headers at some venues, which Bernard is hopeful to do for at least two race weekends next season.
But team owner Roger Penske said Saturday he's not as concerned about how many races are on the IndyCar schedule as he is about the quality of the events. He also said it's important to announce a schedule with enough time to give tracks a chance to promote the events.
''I've said to Randy, `We don't need more races, we just need good races at the same venues year after year,' '' Penske said. ''When you are promoting races three months out, you just can't have the success you need. I think the schedule that is consistent is important.''
Bernard also must consider changes to a rule that penalizes teams for making unapproved engine changes, particularly after 14 teams were hit with 10-spot grid penalties before Saturday night's race. The rule on changing engines was adopted this season as a way to contain costs for the engine makers, but teams have argued it's unfair for the driver to be punished after a manufacturer failure.
And, he's not sure what's going to happen with Lotus, the weakest of the three manufacturers this season. After three teams defected before the Indianapolis 500, Lotus ran the rest of the season with just one car. Now HVM Racing is shopping for a new manufacturer, and Lotus appears headed for the exits with no teams signed for next season.
Bernard said he was unsure of Lotus' plans.
''We have no exit strategy plan with Lotus at this time,'' he said. ''They have four additional years with us, as Chevy and Honda do, too.''
---
SNEAK PEAK: IndyCar gave several team owners a sneak peek of the animated movie ''Turbo'' that DreamWorks is producing about the series. The movie about a snail's dream of winning the Indianapolis 500 is scheduled to be released next season, and the portion shown at Auto Club Speedway was well received.
''It's going to be the greatest thing,'' team owner Chip Ganassi said. ''I know it sounds silly, but it's going to be the greatest thing to hit IndyCar in a long time.''
---
---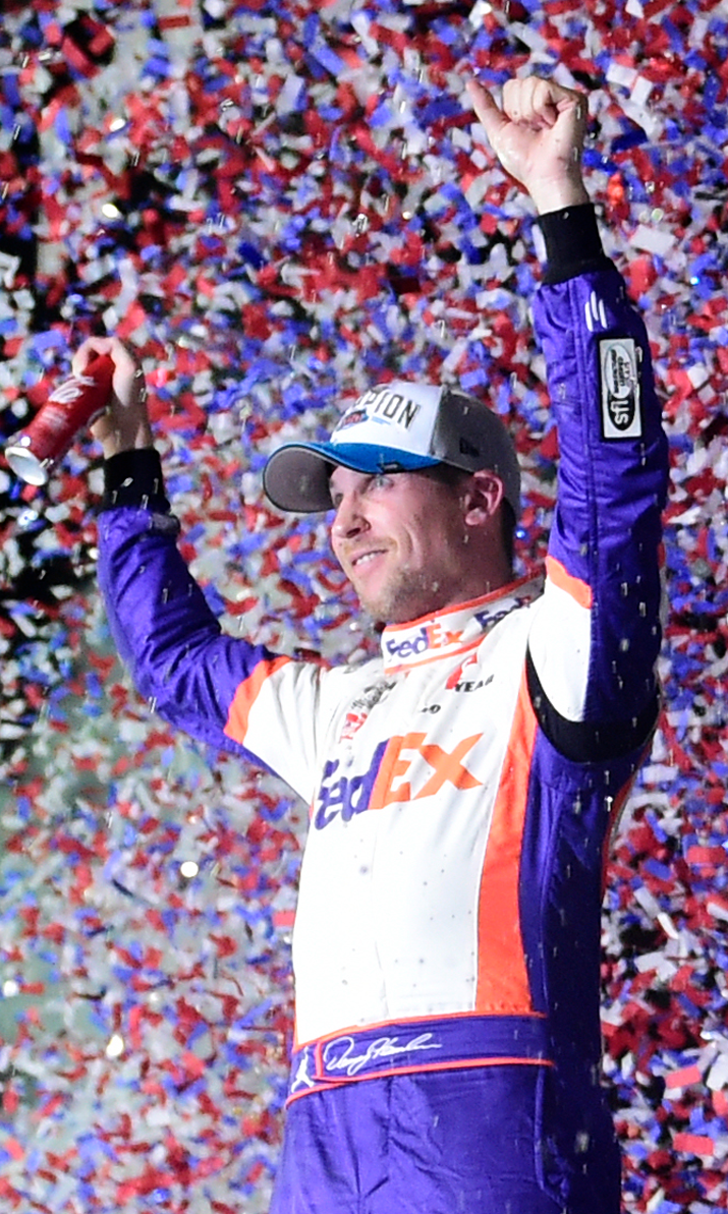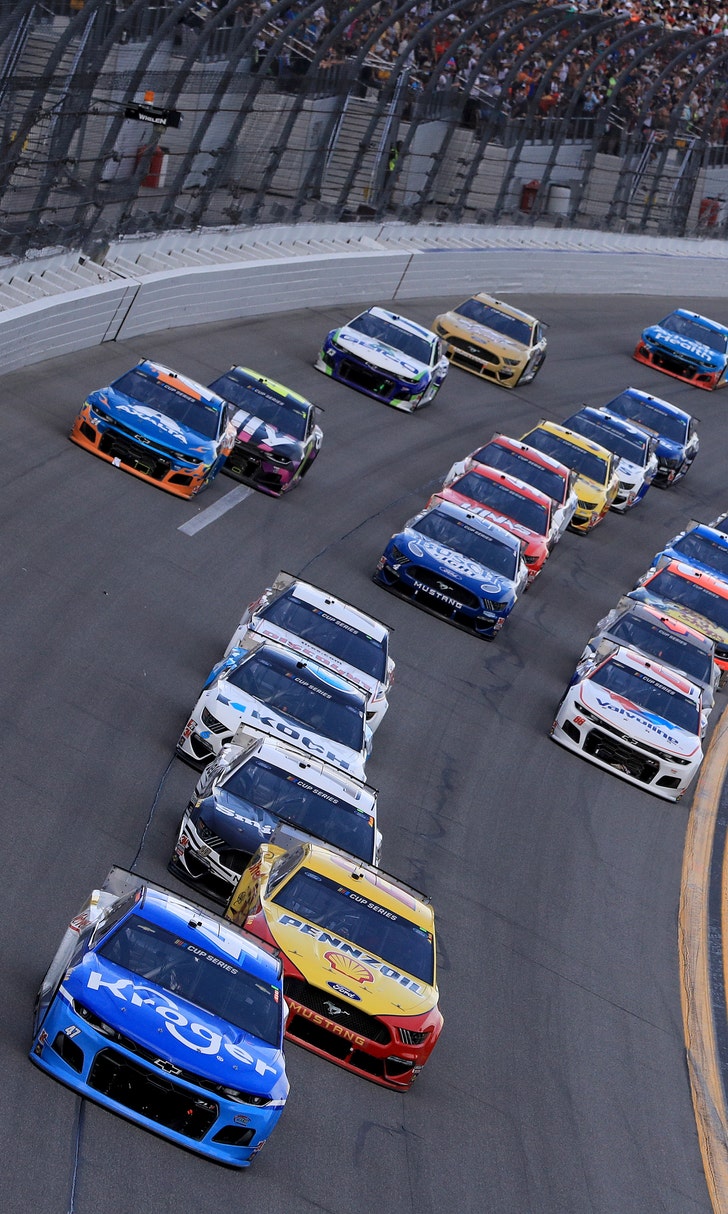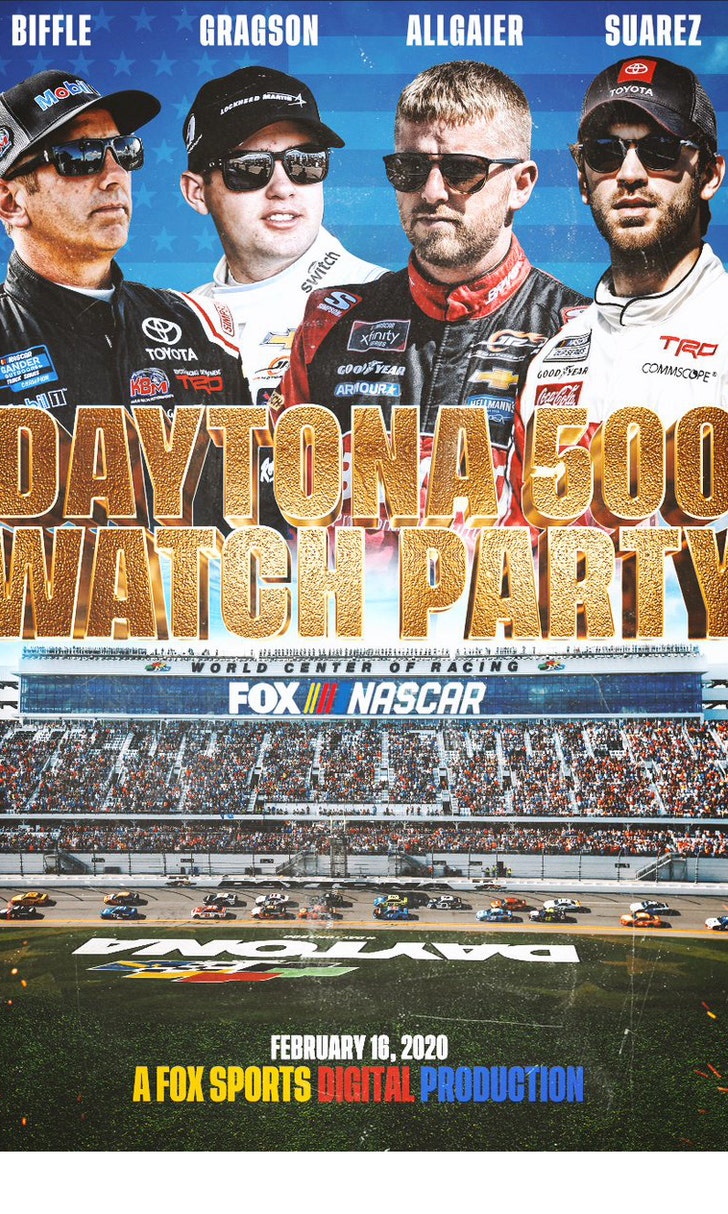 The Daytona 500 Watch Party!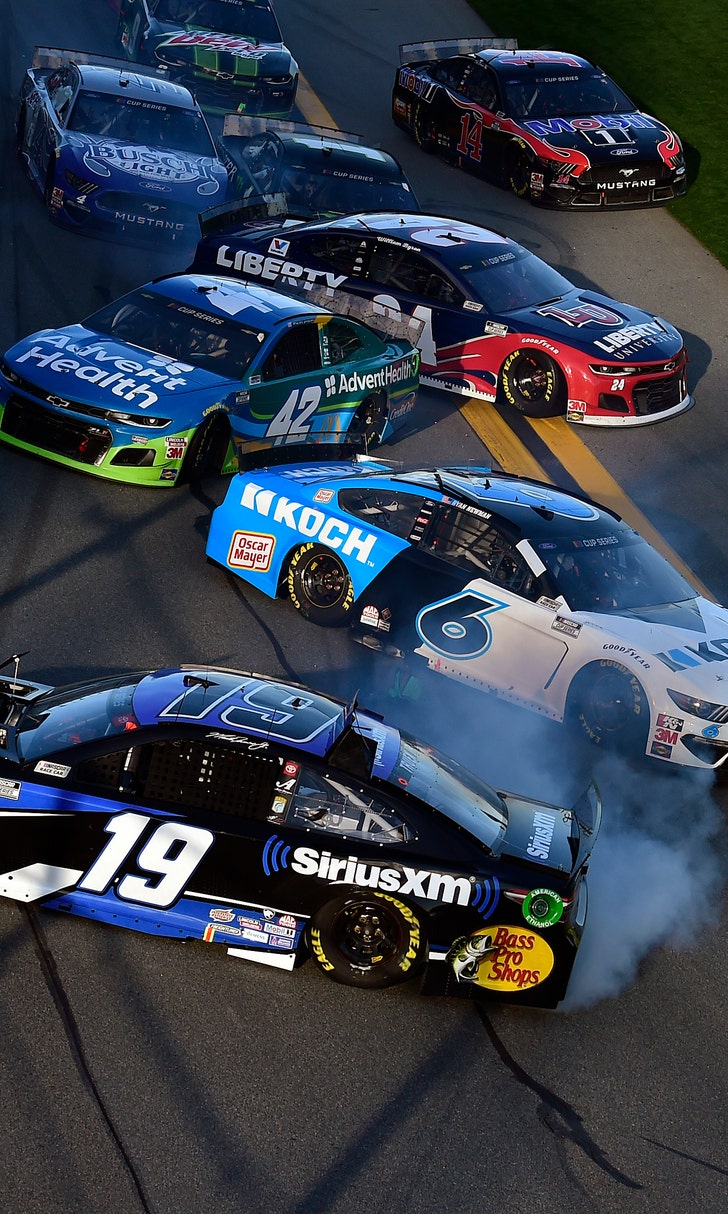 The Numbers Game At Daytona