NASCAR Cup Series
NASCAR Cup Series
Kyle Busch signs brother Kurt for Nationwide team
Published
Jan. 19, 2012 9:56 p.m. ET

The Busch Brothers will be teamed together for the first time in more than a decade this season as co-drivers for Kyle Busch Motorsports.
Kyle Busch tabbed his older brother, Kurt, to share the No. 54 Toyota this year in the Nationwide Series. The brothers on Thursday introduced Monster Energy as their sponsor for the new team.
KBM has fielded a Truck Series team since 2010, but this will be its first year in stock-cars and in NASCAR's second-tier series. The brothers wasted no time boasting what they can accomplish this year: Kurt Busch said it's possible for them to sweep the entire 33-race schedule, while Kyle said his team will run for the Nationwide owner's championship.
''We've had a lot of talks about how this whole deal is going to work out, what we're both looking to get out of this and what a great opportunity this is to race in the Nationwide Series,'' Kyle Busch said. ''Kurt's never done a full Nationwide deal, he's always had the itch but never really cared about it.
''Now this is something for him to get out there and win some races, help bring some banners over here.''
The pairing of the Busch brothers brings together the two most polarizing drivers in NASCAR, and it's the first time they'll be teamed together since they drove for their father more than a decade ago.
It also marks a turning point in both of their careers.
Kyle Busch had to fight hard in November to keep his job when he was suspended by NASCAR for intentionally wrecking Ron Hornaday Jr. in a Truck race at Texas. His primary sponsors had been pushed to the edge by Busch, but with the help of Sprint Cup Series owner Joe Gibbs, he kept his program intact.
Kurt Busch then lost his job in December when he split with Penske Racing after yet another public meltdown. He's since put together a Cup deal with fledgling Phoenix Racing and now has this Nationwide package with his brother.
Although Richard Petty indicated last week that Kurt Busch is currently untouchable because sponsors are hesitant to associate with him, Kyle Busch said he had no problems selling his brother to Monster.
''When his opportunity came about, we collaborated on what we could do together and took it to Monster and they were like `Hell, yeah, let's do this. Sign him on,''' Kyle Busch said. ''For us now to be able to come together with Monster, everybody seemed like a perfect fit. Both of us seem to have that personable, edgy attitude, we just want to win, and that's what Monster is all about.''
Kurt Busch didn't view the job from his brother as charity, though, and saw his participation as a way to help Kyle launch his Nationwide team.
''I think we are teaming up together, to do this as brothers,'' Kurt said. .
There are still details to be worked out, though.
Kyle Busch, the all-time winningest driver in the Nationwide Series with 51 victories, plans to drive between 15 and 18 races. He'll drive the first four of the season then turn the wheel over to Kurt at Texas Motor Speedway. Kurt has just 12 career Nationwide starts, with three wins - his last as a fill-in for Brad Keselowski last year at Watkins Glen.
Kurt is already committed to driving the Nationwide races at Daytona and Talladega for Phoenix Racing, so the rest of his schedule still has to be hashed out with his new boss, Kyle.
''He'll probably want some of the easier portion of the schedule because he's the owner, and I'll give him that respect,'' joked Kurt. ''But between the two of us, we're racing all 33 Nationwide races on the schedule.''
KBM is the only team Kyle will drive for in the Nationwide Series as he scales back his non-Cup participation. He won't drive at all for Joe Gibbs Racing in Nationwide, and won't drive for KBM's Truck team.
Jason Leffler is tabbed to drive KBM's No. 51 in the Truck Series, and Kyle Busch said he's talking to a handful of Cup stars about filling out that schedule for him.
The brothers also dismissed any notion that their relationship is too volatile to work together. They had a very public falling out when they wrecked each other racing for the $1 million prize in the 2007 All-Star race and did not speak for months. It took their grandmother brokering a peace agreement that Thanksgiving to mend the relationship.
Kurt Busch said that's the only hiccup the two have had, and all other speculation about their relationship ''is just a myth.''
''The only thing that we had run in our way was dollar signs at the All-Star race that year,'' he said. ''Anytime somebody is going for a million bucks, you forget who your brother is ... I think we've always gotten along really well on track, to draft with each other, to yield to each other, it just hasn't been well documented.''
---
---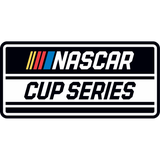 Get more from NASCAR Cup Series
Follow your favorites to get information about games, news and more
---