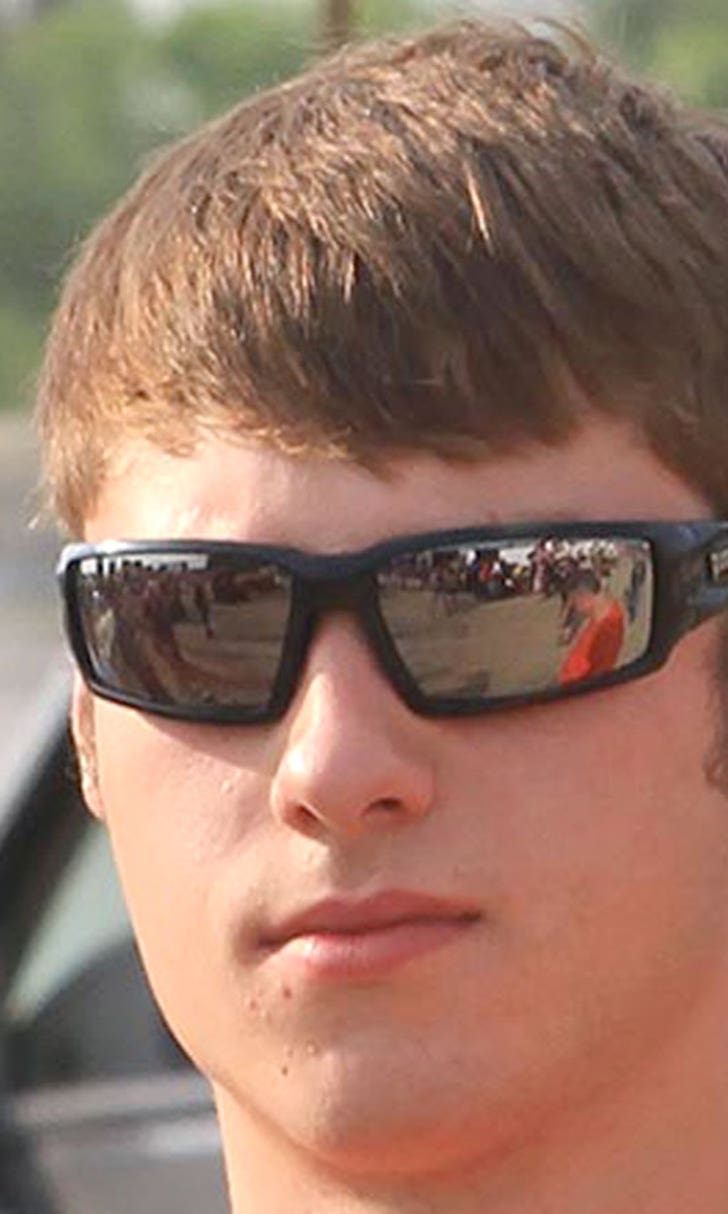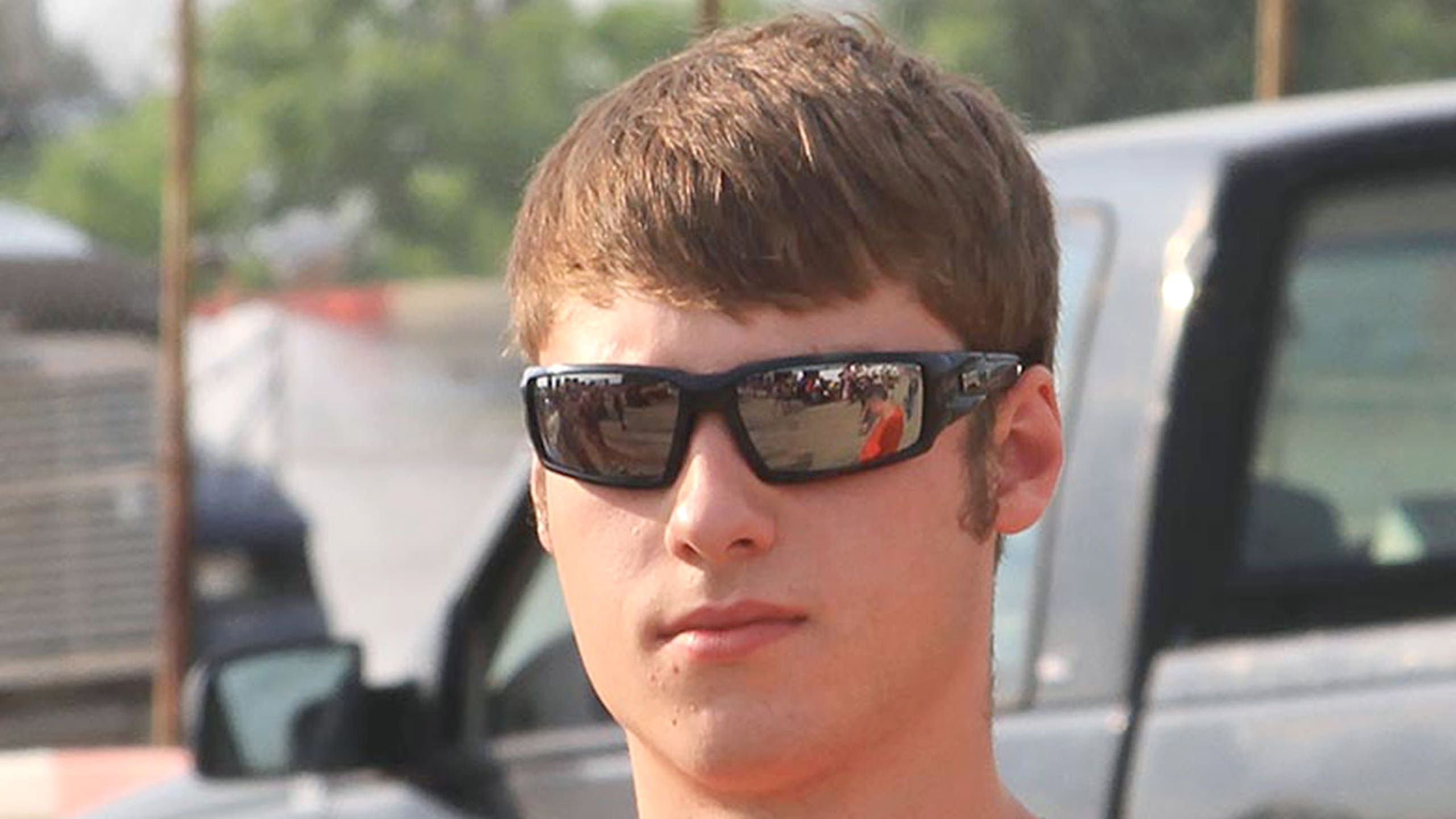 Kevin Ward Jr.'s girlfriend grieves openly on Facebook
BY Andre Vergara • August 13, 2014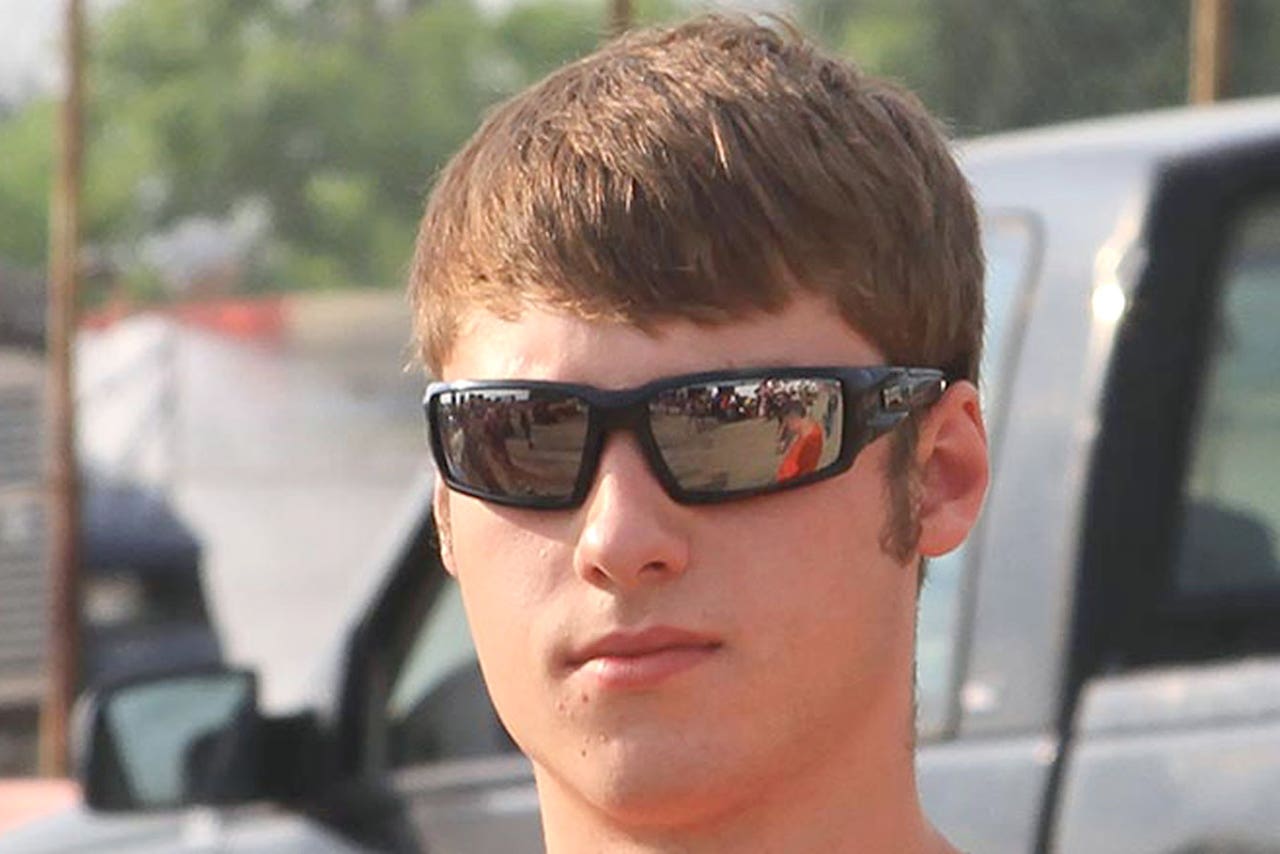 While the sports world waits to see what happens in the investigation into Tony Stewart's fatal crash, Kevin Ward Jr.'s girlfriend grieves openly on Facebook.
Ward was killed when he stepped out of his sprint car Saturday night after a collision with Stewart on a dirt track in New York and was hit by the NASCAR star's car. The 20-year-old driver's family reportedly was in the crowd watching.
Ward's parents and three sisters released this statement Sunday: "We appreciate the prayers and support we are receiving from the community, but we need time to grieve and wrap our heads around all of this."
Ward's girlfriend Mercedes Fruin received an outpouring of support on Facebook, where she posted photos of her and Ward.
"I know she had a ring from Kevin that was supposed to be a pre-engagement ring," a friend who asked to remain anonymous told The New York Daily News. "She's just starting her senior year of high school. It's so sad."
Wendi Ward also mourned her nephew on Facebook, however she lashed out at Stewart, who released a statement Sunday that said: "My thoughts and prayers are with his family, friends and everyone affected by this tragedy.''
"Thanks for thinking of my family tony Stewart when you decided to be a d---," she wrote on her Facebook page (the post no longer appears on her Facebook page).
No evidence supports charges against Stewart, Ontario County (N.Y.) Sheriff Philip C. Povero reiterated this week, though he said the investigation is expected to last at least two more weeks.
However, Tyler Graves, a sprint-car racer and friend of Ward's who said he witnessed the crash, told Sporting News that Stewart tried to send a message to Ward and "went over the line with it."
"Tony pinched him into the frontstretch wall, a racing thing," said Graves, who said he was sitting in the Turn 1 grandstands at Canandaigua Motorsports Park and saw everything. "The right rear tire went down, he spun on the exit of (Turn) 2. They threw the caution and everything was toned down. Kevin got out of his car. … He was throwing his arms up all over the place at Tony for most of the corner.
"I know Tony could see him. I know how you can see out of these cars. When Tony got close to him, he hit the throttle. When you hit a throttle on a sprint car, the car sets sideways. It set sideways, the right rear tire hit Kevin, Kevin was sucked underneath and was stuck under it for a second or two and then it threw him about 50 yards."
Graves said he didn't believe it was intentional.
"You never mean to do something like that," Graves told Sporting News. "Kevin was pissed and he let Tony know. And Tony was trying to give the message back that he wasn't happy either. He went over the line with it."
But another driver in the race, Cory Sparks, also a friend of Ward who said he was a few cars back when Ward was killed, didn't blame Stewart. He thought Stewart was trying to steer away from Ward, not buzz him.
"The timing was unsafe," Sparks told AP of Ward's decision to get out of the car. "When your adrenaline is going and you're taken out of a race, your emotions flare."
---
---