Kenseth grabs pole, JJ set for six
BY foxsports • November 16, 2013
FIRST BLOOD — Matt Kenseth did exactly what he needed to do Friday, putting the No. 20 Joe Gibbs Racing Toyota on the pole for Sunday's Ford EcoBoost 400 at Homestead-Miami Speedway. Points leader Jimmie Johnson qualified seventh, one position behind Kevin Harvick. Johnson leads Kenseth by 28 points and Harvick by 34 heading into the final race of the season.
Kenseth's pole lap was 177.677 miles per hour, good enough for his third pole of the season and the first of his career at Homestead. "I'm always surprised when I'm on the pole and I haven't been surprised very often in my career."
During practice, Kenseth concentrated on qualifying setups — against his will — on the advice of Jason Ratcliff. "I think I missed every corner in practice, so I just kind of made sure that I didn't miss the corners and Jason made some good adjustments," Kenseth said of his qualifying lap. Overall, I feel like that was a successful lap and I'm really looking forward to getting into race trim tomorrow and trying to get that thing right for Sunday."
To win the 2013 NASCAR Sprint Cup championship, Kenseth has to win, lead the most laps and have Johnson finish 24th or worse without leading a lap. "We can't really control what they (48 team) do and obviously, they don't usually run 23rd or 24th without any problems," Kenseth said. "Really I think we just concentrate 100 percent on the 20 and try to do everything we can to go out there and run up front."
Kurt Busch qualified second in his final race with Furniture Row Racing with a lap of 177.445 mph. He was followed by Joey Logano, Brad Keselowski and Denny Hamlin. "It was a great lap," said Busch. "… The car stuck really well and gave me the confidence to get aggressive with the throttle pedal and do be able to sweep through Turn 2 on the high side."
Points leader Johnson said he was satisfied with his starting position.
"Not bad," Johnson said of his lap. "The car was good. A strong qualifying effort. For us our goal really is to be top 10 in qualifying each week. Poles are definitely a bonus and something that we truly appreciate when we get them, but it's not my strong suit. Anytime we are in the top 10 we are pretty happy."
Likewise, Harvick was pleased with his car. "We can win this race," Harvick said. "… I feel really good about the way that it felt and the way that is was driving. I feel really confident in the car and obviously there are going to be guys that have the cars, but I feel confident that we have a car fast enough to win this race."
A RECORD RUN — Hendrick Motorsports founder and team owner Rick Hendrick will be looking to sew up his record 11th NASCAR Sprint Cup championship Sunday night at Homestead-Miami Speedway. Hendrick already has won five titles with Jimmie Johnson, four with Jeff Gordon and one with Terry Labonte.
Johnson has a 28-point led heading into Sunday's season-ending Ford EcoBoost 400 at Homestead-Miami Speedway and can clinch his sixth title by finishing 23rd without leading a lap, finishing 24th and leading one lap, or 25th and leading the most laps. Hendrick said Johnson's mission on Sunday is pretty straightforward: Keep out of harm's way.
"We have to come, execute, and hopefully we stay out of trouble," said Hendrick. "End up with no mechanical problems and no accidents on the track."
Hendrick said Johnson and crew chief Chad Knaus are both underrated performers.
"If you look at Jimmie's dedication to perfection, and Chad is the same way, plus the chemistry they have, it takes a lot of racing luck, but it takes a lot of preparation and talent," said Hendrick. "I don't think Jimmie's gotten the real credit he deserves for the talent that he has and for the dedication that he has given to this sport. He's a guy that works out, eats, and is a student of looking at track data, tire data. He lives and breathes being a perfectionist. Chad is the same way."
IT'S GOOD TO BE KING — For as long as anyone can remember, Richard Petty has been called "The King," and with good reason: His 200 NASCAR Sprint Cup race victory total has never even been approached, let alone threatened and he's arguably the best ambassador the sport ever had.
Friday at Homestead-Miami Speedway, Petty announced a four-race sponsorship deal to promote the Florida Department of Agriculture and Consumer Services' campaign, "Fresh From Florida," on the No. 43 Richard Petty Motorsports NASCAR Nationwide Series car. Earlier in the day, it was announced that Petty's current driver, Michael Annett, will move to the Sprint Cup Series next year to drive for Tommy Baldwin.
That move presumably clears the way for 19-year-old Ryan Blaney to drive the RPM Nationwide car next season. Queried about the likelihood of such a move, Petty laughed and said, "Everybody's got an opinion, right?"
As far as whether Jimmie Johnson might eventually be regarded as the best racer in NASCAR history, Petty professed to be unconcerned. "I could care less," Petty said. "All the people in the history of NASCAR stuff, nobody has ever told you that Richard Petty was a good driver or the best driver. All I want to be remembered for is I won more than anybody else and as far as I'm concerned whether I could drive or not didn't make any difference."
HAPPY WHERE HE IS — Matt Crafton, who tonight will be crowned the 2013 NASCAR Camping World Truck Series champion, said he's been offered rides in the NASCAR Sprint Cup Series, but has turned them down because they were not with teams capable of racing near the front.
"My biggest deal is whatever I do, I want to be competitive," said Crafton, who drives for ThorSport Racing. "I'm not going to lie, there's people that have called me (and said), 'You're going to run a Cup car, you're going to run 25th or 43rd at best.' I don't want to do that, I don't care. I'm probably going to make more money, but I'm going to be a miserable SOB on Sunday, Monday, Tuesday just riding around like that."
And that just isn't what Crafton wants to do. "If you're not Hendrick, RCR, Penske, you're not going to contend to win," he said. " … I'm getting the opportunity to do what I love to do: race, be competitive, being able to win races and win a championship. I'm happy doing what I'm doing. I would love to run some Cup races, Nationwide races in some competitive stuff, no doubt. Do I want to go up there and move? Not the end of the world if I don't."
ENVIRONMENT IMPROVING — While the NASCAR sponsor environment remains challenging, it is apparently getting better, which is good news given how critical sponsors are to the health and welfare of the race teams.
"When the economy was at its worst, it looked like the whole financial crisis was affecting the world, we were worried," said Rick Hendrick. "But now we just signed a deal with Axalta last night, basically a new company with DuPont. They bought DuPont, the paint division. But they're very excited. Their CEO was here. They have huge plans. We were with the Farmers people in Phoenix, the board of directors and their CEO was at the race. We haven't seen the CEOs at the races in the last couple years like they're here now. The chairman of Lowe's will be here this weekend. The energy's getting much better and new people are taking a look. So it feels better than it did. It's getting better."
"I think Rick kind of hit the nail on the head," added Joe Gibbs. "Our guys (sponsors) are re-upping. They like it. We have social media. We got B to B going like mad. We got some of the biggest and best companies in the world. It's great having those relationships."
SPOT ON — Sunday's Ford EcoBoost 400 at Homestead-Miami Speedway will be the last for veteran spotter Mike Calinoff, who's been stationed on the roof at NASCAR Sprint Cup and Nationwide Series races since 1998. Calinoff, who has worked for Roush Fenway Racing since 2000, is stepping down from the spotter ranks to work at building his collection of sports, marketing and social media businesses.
"I've been so fortunate to have worked with such a great organization like Roush Fenway and amazing talents like Matt Kenseth, Ricky Stenhouse Jr. and Trevor Bayne. I never dreamed that I would be able to enjoy the successes that I have been blessed with."
In his lengthy career, Calinoff has spotted full-time for Kenseth, Stenhouse, Bayne, Nelson Piquet Jr, Brett Bodine, Jason Leffler, Jimmy Spencer, Dick Trickle, Randy LaJoie and Kenny Wallace. He was Kenseth's spotter during the driver's championship season in 2003 and in 1999 was the spotter for Dale Earnhardt Jr.'s first NASCAR Sprint Cup Series start, which took place at Charlotte Motor Speedway.
---
---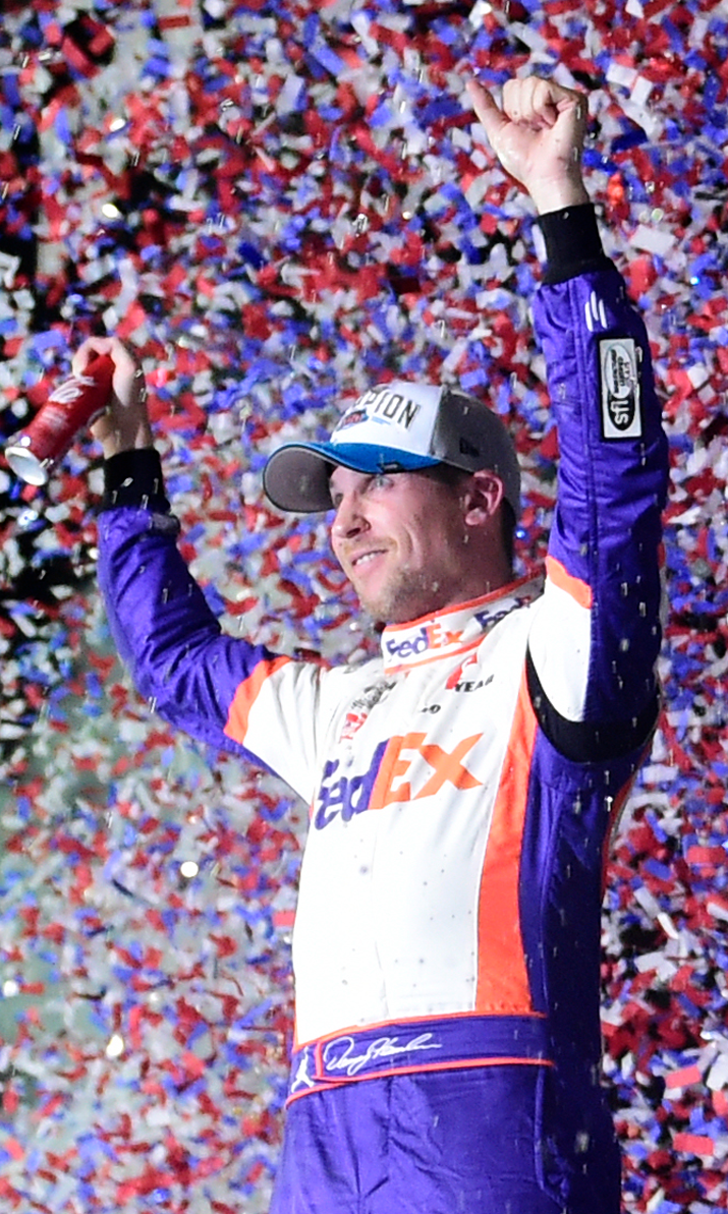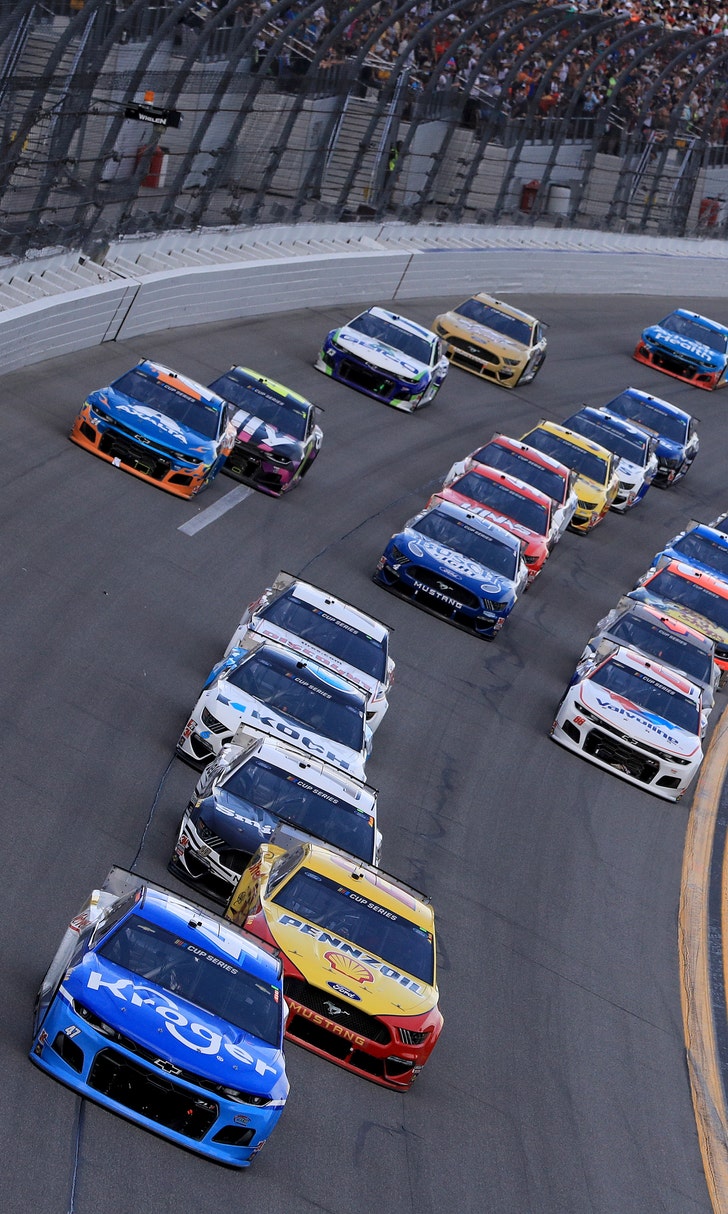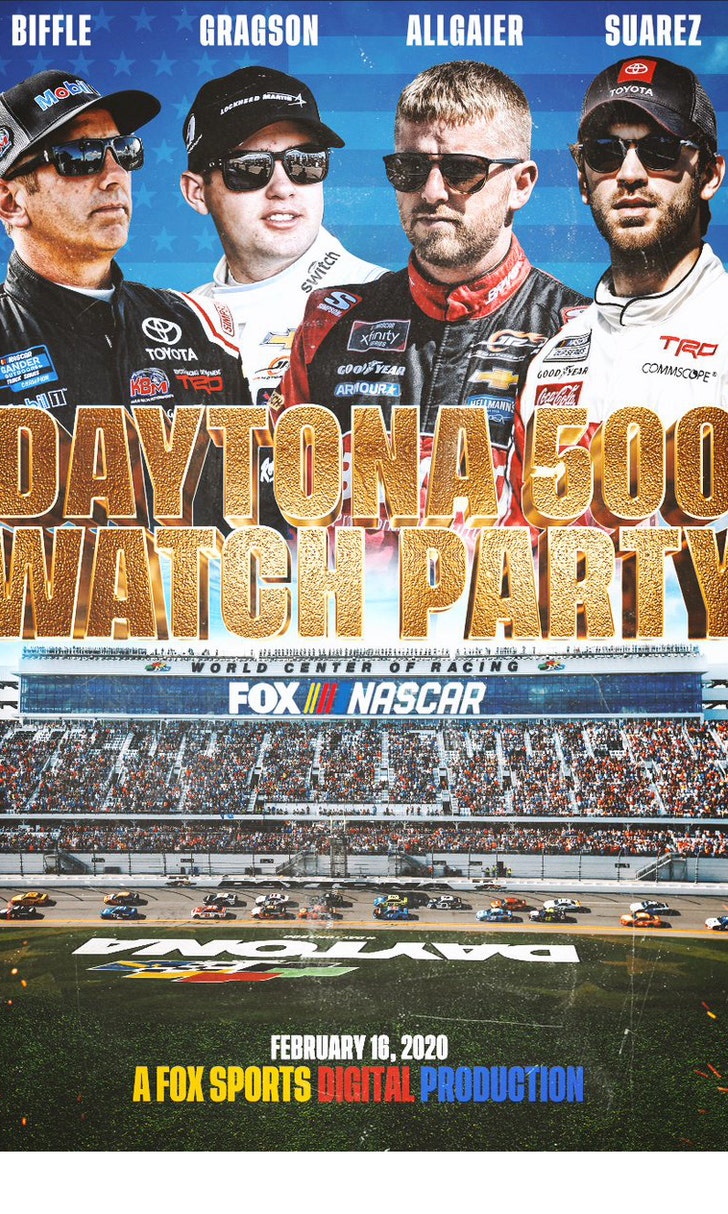 The Daytona 500 Watch Party!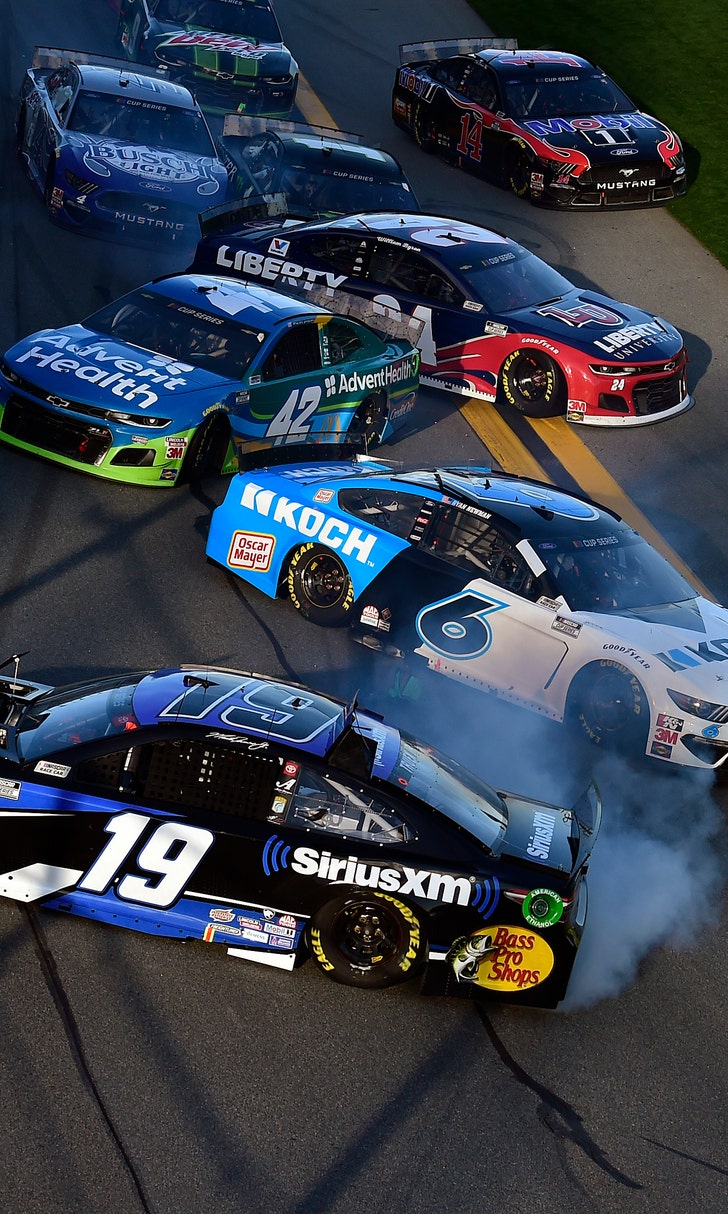 The Numbers Game At Daytona