NASCAR Cup Series
NASCAR Cup Series
Junior closer to Chase, but not happy with car
Published
Sep. 6, 2011 11:54 p.m. ET

Dale Earnhardt Jr. got a lap down Tuesday and was never much of a factor at the rain-delayed race at Atlanta Motor Speedway.
Still, he firmed up his hopes of making it back to the Chase for the Sprint Cup championship.
Junior struggled to a 19th-place showing with an ill-handling car that was never capable of running up front, barely good enough to preserve his hold on ninth place in the season standings.
''It was not a good day,'' Earnhardt said. ''We didn't have a good car. We worked on it a little bit and had a couple of decent runs where we were competitive. But I just fought the car all day long and just couldn't make anything happen.''
He's now only two points ahead of Tony Stewart, who finished third. But more important, Earnhardt still has a solid 25-point edge on 11th-place Brad Keselowski.
Since the top 10 makes it into the Chase on points, Earnhardt merely has to make sure he doesn't cede his advantage on Keselowski in Saturday's race at Richmond, which will set the field for the 10-race playoff that follows.
''We lost a little bit of ground and it's a little bit tighter going into Richmond, but we still feel pretty good,'' Earnhardt said. ''We should be able to go out there and make that happen.''
NASCAR's most popular driver still hasn't won since 2008, a streak of 118 races. But making the Chase would be an improvement on the last two seasons, when Earnhardt failed to qualify for the playoff and finished 25th and 21st in the final standings.
Not that he's satisfied merely being part of the Chase.
He wants to be a contender, and that's just not happening for the No. 88 team.
''It doesn't matter if we can't figure out how to make the car run,'' Earnhardt said. ''We need to get our crap together and get to running good, or it doesn't matter where we are in the Chase.''
---
KESELOWSKI'S RUN: Brad Keselowski has his worst finish in more than a month.
Still, it might give him more confidence than all of those other races.
Keselowski came in as the hottest driver on the circuit, having won two of the four previous races - and finishing second and third in the others. He settled for a sixth-place finish in Atlanta.
''We were just a little bit off all weekend,'' he said. ''That's what you need to do in the Chase: get some finishes when you're not at your best. This was a huge confidence booster. We took a bad day and still got a good finish out of it.''
---
TO REPAVE OR NOT TO PAVE: Tony Stewart is firmly opposed to any talk of paving Atlanta Motor Speedway.
The 1.54-mile track hasn't been overhauled since 1997, when the configuration was changed from an oval to a trioval between the spring and fall races. Stewart said the 14-year-old surface couldn't be better, providing the chance to race in multiple grooves while forcing drivers to worry about conserving their tires on long runs.
''If (speedway president) Ed Clark decides to repave this racetrack, I'll personally shoot him myself,'' Stewart said jokingly. ''This place is so racy, so much fun. Here, more so than anywhere we go, you actually have to take care of your tires and budget them for the long run. And that's what makes it fun here, because guys overdrive their cars, run too hard on the front end and they fall off the last half.''
Stewart handled his No. 14 car perfectly in the closing stages, making up 8.5 seconds on winner Jeff Gordon and runner-up Jimmie Johnson for a third-place finish that strengthened his chances of making the Chase for the championship.
''Man, we had an awesome car at the end,'' Stewart said. ''I'm just really proud of everyone at Stewart-Haas Racing for their dedication. They keep persevering and pushing to make it better each week.''
---
LABONTE'S WOES: Bobby Labonte used to be a dominating force at Atlanta Motor Speedway.
Not anymore.
Labonte managed to keep going after an early spin, but his day was done at 91 laps when he lost control again and slammed into the wall.
A six-time Cup winner at Atlanta, he settled for a 38th-place finish.
Labonte said the car was ill-handling through the entire weekend, and the crew gambled with some major adjustments in hopes of giving him a better machine.
''The guys worked real hard,'' Labonte said. ''We tried to do all we could. But, obviously, the day ended earlier than we wanted.''
He brought out the first caution with a spin coming out of turn four. Other than clumps of wet grass imbedded in the grill, his Toyota was OK. He wasn't so fortunate when he spun again coming out of turn two, sliding into the inside wall.
Labonte feels better about his chances heading to Saturday's race at Richmond.
''We have a better program there than we do here,'' he said. ''We just tried out some things here. It didn't work out.''
---
ANOTHER SHORT DAY: Dave Blaney managed to take the green flag, but that was all he could do.
Blaney completed only two laps before calling it a day to deal with kidney stones. He even switched cars with Mike Skinner so the No. 36 machine could pick up the owner points.
Driving the No. 60 Chevrolet, Blaney finished last in the 43-car field. Skinner managed a 27th-place showing after starting from the back of the field because of the driver switch.
Two other cars also had to start from the back: Greg Biffle for changing engines after qualifying and David Starr for missing the driver introductions before the race. Biffle worked his way up to 12th, while Starr finished 29th.
---
LUG NUTS: The crowd was estimated by NASCAR at 29,700 - far below the 87,000 who turned out for Sunday's rained-out race. Still, just about every driver thanked the fans who showed on a dreary, damp day for only the second Tuesday race on the Cup circuit since 1978. ... Will Turpin from the local rock band Collective Soul was called in the sing the national anthem at the makeup race. The Henry County police department provided a color guard.
---
---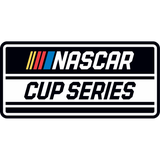 Get more from NASCAR Cup Series
Follow your favorites to get information about games, news and more
---