NASCAR Cup Series
NASCAR Cup Series
Joey Logano captures pole at Pocono
Published
Jun. 9, 2012 1:00 a.m. ET

Thanks to a repave that led to blistering speeds, Pocono Raceway's track record was topped 36 times.
Joey Logano had the fastest speed of them all.
Logano turned a lap of 179.598 mph on Saturday to set the track record during qualifying for the NASCAR Sprint Cup race at Pocono. Logano won his first pole of the season and fourth in 125 career Sprint Cup starts.
He drove the No. 20 Toyota around the 2 1/2-mile track in 50.112 seconds.
''It's cool to get a pole here,'' Logano said. ''A new track record, too.''
Logano went out 18th out of 44 cars and waited for about 45 minutes until the final qualifying lap was turned and he could celebrate. Kasey Kahne held the record of 172.533 mph set on June 11, 2004. Consider this: Kahne starts 10th Sunday and went 177.823 mph.
Carl Edwards joins Logano on the front row for Sunday's 400-mile race. Paul Menard, Kyle Busch and Denny Hamlin round out the top five.
Joe Gibbs Racing put Logano, Busch and Hamlin in the top five.
Drivers have raved about a repave that points leader Greg Biffle said was ''glass smooth at 200 mph.''
Pocono had absorbed decades of criticism from drivers who said the race was too long, outdated, and unsafe. Pocono cut the race to 400 miles for the two Cup races this season and recent safety upgrades have drivers suddenly raving about the track.
It's a new era at Pocono.
Logano and the rest of the field posted the speeds to prove it.
The pole continues a recent uptick of solid results for Logano. Only 22, Logano is entering a make-or-break season at JGR in the final year of a four-year deal. He's insisted in the past his contract status has not added pressure to him. Considered a phenom when he broke into NASCAR, Logano's lone Cup win came in 2009.
He's fared much better on the second-tier Nationwide Series. Logano has 13 career Nationwide wins, four this season, including last week at Dover International Speedway.
''Every time we've been in position to win a race, we've won that race,'' Logano said.
Logano finished a season-high eighth in the Cup race at Dover and has two top-10s in his last three starts. It could be a sign that things are finally falling into place in his first season with crew chief Jason Ratcliff.
''I think Jason and I are starting to get stuff figured out,'' Logano said. ''It's the first year Jason's worked with Sprint Cup cars. There's little things that are different, obviously. Working with me, he's got to learn kind of what I think. It takes a while to figure each other out. I think we're getting there. It still takes time.''
Logano also posted the fastest lap in Friday's practice. NASCAR has camped out in the Poconos for most of the week with an added two days for testing because of the new surface.
''Joey had to go show off for everybody and go do what he did in practice,'' Edwards said.
The early returns show it could be a unique race at Pocono that depends more on speed than fuel mileage.
Mark Martin is sixth, Regan Smith seventh, and Dale Earnhardt Jr., Marcos Ambrose and Kahne complete the top 10.
''We've been here for four days and everybody's tails is whupped and everybody is about tired of each other,'' Earnhardt said. ''But we're trying to do the best we can. I feel good about our car. We're just ready to get the race started and we're ready to race since we've been here so long. It's been a lot longer than necessary to get ready for this race and get this track ready.''
Maybe an extra day tacked on to the end might have helped Martin Truex Jr. Truex, who starts 22nd, is without crew chief Chad Johnston. Johnston is home waiting for the birth of his child and was not expected at the track Sunday.
''It's never the same when they're not here,'' Truex said. ''You can't see exactly what's going on and kind of feel things out.''
---
---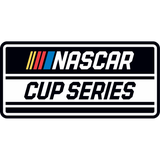 Get more from NASCAR Cup Series
Follow your favorites to get information about games, news and more
---