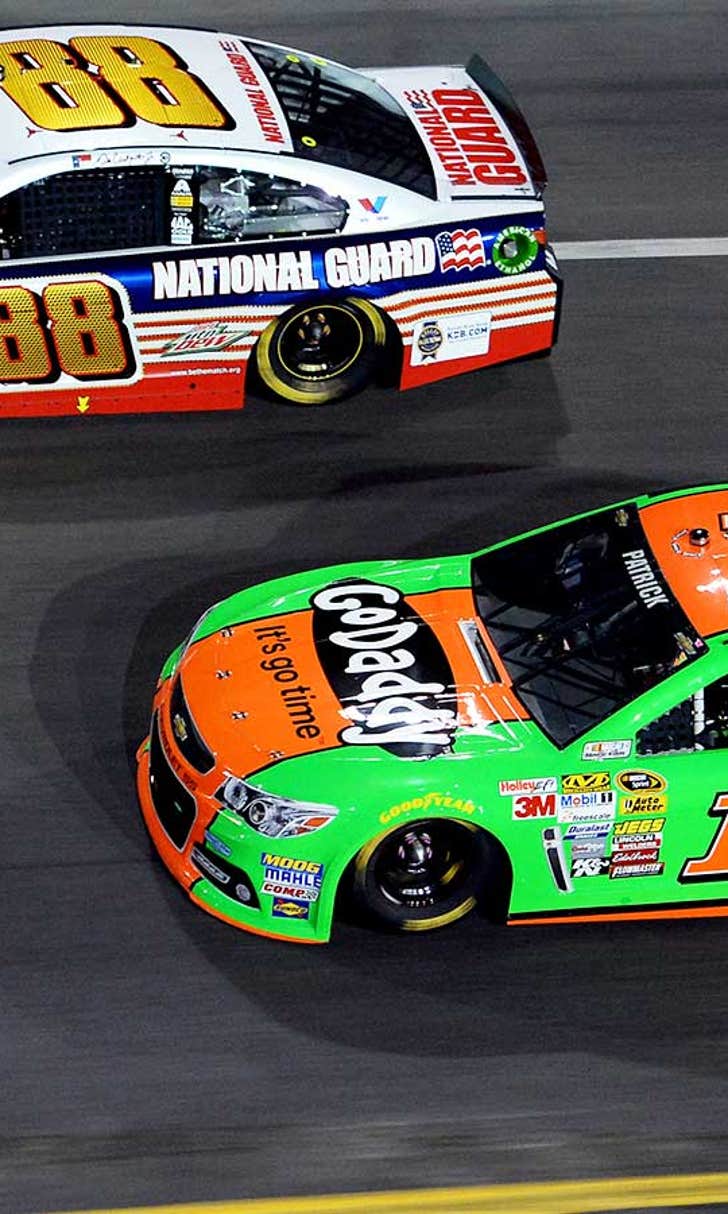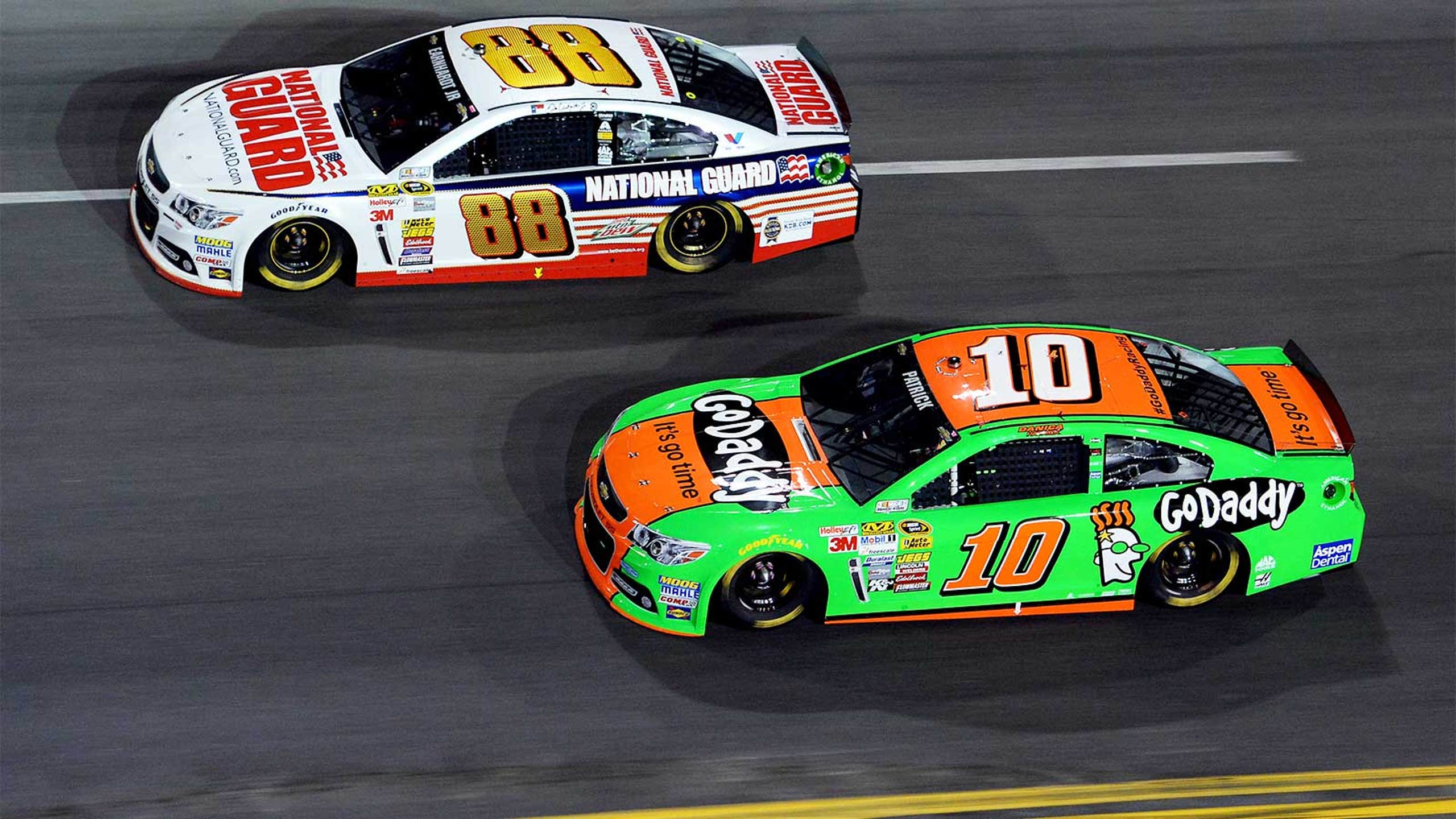 In the hunt: Junior eyeing second taste of Daytona 500 glory
BY Tom Jensen • February 22, 2014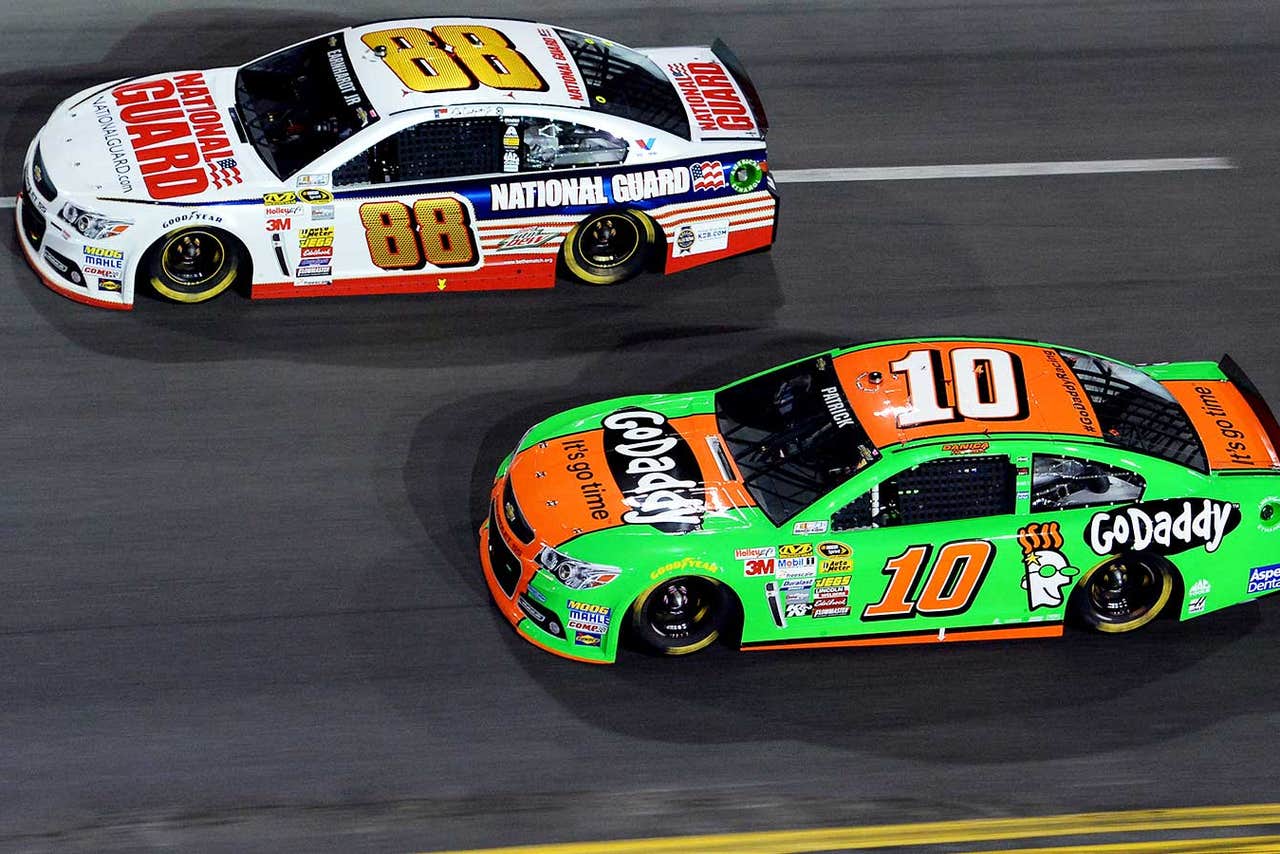 There are two ways to look at Dale Earnhardt Jr.'s chances of winning Sunday's Daytona 500, the first and biggest race on the 2014 NASCAR Sprint Cup schedule.
The pessimistic view is that Earnhardt has not won a single-restrictor plate race since 2004, when he won both the 500 and the second Talladega Superspeedway race.
The optimistic view is that he's finished second in three Daytona 500s dating back to 2010, which means he's very, very close to getting back in Victory Lane. And he's been consistently fast at Daytona Speedweeks so far and will roll off ninth in Sunday's big race.
Earnhardt himself prefers the optimistic view.
Asked if he was frustrated by his restrictor-plate drought, Earnhardt said he wasn't.
"I don't have time to do that, honestly, and I have run second in three of the last four Daytona 500s," he said. "Neither one of them were a win, but that is nothing to be ashamed of. I still feel like that we run well enough at these tracks for me to continue to come into them with confidence, and just in myself regardless of the car."
But Earnhardt's Hendrick Motorsports teammate and defending Daytona 500 winner Jimmie Johnson said Earnhardt is growing impatient to win again.
"Definitely know he's irritated by not winning," Johnson said of Earnhardt. "I mean, he's an extremely competitive guy and wants to win. I know last year he was probably a lap or two away from having a shot at the win, just kind of ran out of distance. Made a great move and got to second and he's very sharp and understands how to set up a pass for the win."
Earnhardt said one of the reasons he hasn't won as much as he did in his days when he drove the No. 8 Dale Earnhardt Inc. Budweiser Chevrolet is that NASCAR has drastically tightened the rules, starting with the Generation 5 cars that debuted in 2007 and the new Gen-6 cars that came out last year.
"Those were different cars," Earnhardt said of his DEI Chevrolets. "Those cars were pretty amazing that I was driving back then. I will be honest: Those cars should have won. Those were pretty fast cars. I can't take as much credit as I would like for how good those cars were back then, and how we had ourselves separated from the competition, I think. 
"Under the current rule package, and strict guidelines with the rear shocks and springs -- really there is no area that the teams are able to work in to set themselves apart from anybody," said Earnhardt. "So everybody pretty much has the same car these days. It is a lot harder to win these races and rightfully so. I definitely appreciate the challenge we have today. But if it were the same playing field, I would be asking myself a lot of questions. But it has changed so much since then. At least that is my story."
That said, Earnhardt is still one of the favorites on Sunday. He has a fast car, a good starting spot and an experienced crew. The Hendrick Chevrolets so far during Speedweeks haven't been as fast as the Joe Gibbs Racing Toyotas, but they aren't far behind. And winning on Sunday is as much about being in the right place on the last lap as it is pure speed.
Earnhardt said getting to Victory Lane this time will require him to get to the lead -- or at least near the lead -- sooner than he has in years past.
"As far as trying to win one of these races, or not run second again, I think we need to be up front," Earnhardt said. "We're not far enough toward the front. When we've run second, we've come from third, or fourth, or fifth, or sixth in those last few laps. You are not going to win the race from back there. You might run second, but you aren't going to win. You need to be leading the race. I would much rather be leading ... the Daytona 500 inside of five laps to go than be anywhere else."
Sunday, he'll see if he can do just that.
---
---