Hamlin calm before Chase storm
BY foxsports • September 14, 2012
For Denny Hamlin, leading the points entering the NASCAR Chase for the Sprint Cup Championship is nothing new.
Hamlin was in the same position in 2010. He had earned the most wins and when the points were recalculated, Hamlin entered NASCAR's version of the playoffs on top.
What has changed?
"I'm two years older and I have a baby on the way — that's about it," Hamlin joked.
But seriously, Hamlin has a new crew chief in Darian Grubb, and his team is invigorated and set for Sunday's first Chase race in the Geico 400 at Chicagoland Speedway. And yes, at 31, Hamlin has learned to accept situations he has no control over and improve on what he can.
"I think I handle the tough days better," Hamlin said. "I don't think that I let them bother me quite as much. I think that I handle adversity better on the racetrack during the race. Other than that, I don't know.
"I think I have more confidence behind the wheel. I had a lot of confidence then, but I know exactly what I need out of my race car now. Darian does a good job of asking me the right questions so it makes my job easier. I think that really we're just experienced more all around — our whole race team is."
The adage that a driver has to lose a championship first to win one could certainly apply to Hamlin. To say the team crashed and burned two years ago when Hamlin led the points for four weeks in the Chase – including leading into the season finale at Homestead – would be kind.
After his former crew chief Mike Ford ran the No. 11 Toyota out of gas in the penultimate race of the 2010 season, their relationship never recovered. At the end of last year, Joe Gibbs Racing was fortunate to recruit Grubb – hot off of his championship run with Tony Stewart.
In their second race together, the team won. Despite four failures this summer, the crew soldiered back to win two of the final three races before the Chase and led the most (377) laps in those races. For the season, only Jimmie Johnson has led a greater percentage of laps (14.0) than Hamlin (11.5).
"We had some bad luck in the middle of the season where we didn't have the finishes we want," Grubb said. "But the team is strong. We keep getting stronger and stronger every week. The relationship with Denny and myself is getting stronger. We're beginning to understand each other more and more. The more those things happen, the stronger you get, and we're hoping to carry that performance on into the Chase."
With five intermediate tracks in the Chase – including this weekend's race at Chicago – the format could play right into Hamlin's favor. Two of his four victories this season came on intermediate tracks, where his average finish on 1.5-milers is 6.5. Last year in the Chase, Grubb won the opener here as well as Texas and the season finale at Homestead.
Hamlin is also "excited" about Loudon. Hamlin finished second in July and enjoys an 8.5 average finish at the Magic Mile. If he can survive Dover and Talladega, Hamlin would be sitting pretty to battle to the finish.
"The last five to six are very good tracks for us, and so we're just looking to stay in contention here early on," Hamlin said. "I'm treating this Chase as week to week. I won't be focused on the championship until we get to Homestead. Then I'll see where it shakes out."
Grubb's strategy is simple: stay the course. While he believes drivers must take advantage of opportunities, Grubb believes there's a fine balance.
"If you change what you're doing going into the Chase or trying to make the Chase, you're not doing the right things in the first place," Grubb said. "You have to have a good consistent, solid team every week. You have to get the maximum performance every week. If you have a 15th-place car, try to finish 12th. If you have a 20th-place car, you better finish 20th with it; you can't take yourself out of contention. If you try to squeeze 15th out of a 20th-place car, you have a chance for mistakes."
Although Hamlin has a penchant for gambling, he considers picking a favorite out of the 12 Chase contenders "tough odds" because NASCAR is "hard to handicap." Hamlin is 6-1 at the Las Vegas Hotel, but he's not willing to forecast how the Chase will play out.
"I think there's 11 very capable guys of winning this Chase," Hamlin said. "This sport is nearly impossible to handicap because of the variables, whether it be weather, whether it be pit crew, failures or things like that. It's not about just how fast your car and your driver is. That part of it is very, very tough, but those guys seem to know more than we do at times, so we'll see."
MIXED MARKETS
Chicagoland Speedway is generally not a venue associated with sponsor announcements.
On the other hand, with deals taking longer to come together, it's not surprising that it's September and new supporters are still popping up.
On Friday, Roush Fenway Racing announced the return of Best Buy, Zest and Fifth Third Bank for 2013. Michael Waltrip Racing will add Peak Motor Oil to its family of sponsors next year, but said that inventory remains on Clint Bowyer's car.
Perhaps the most curious declaration of all came from NASCAR'S Most Popular Driver Dale Earnhardt Jr., who has not settled in on a replacement for the PepsiCo portion of his sponsorship. While his Hendrick Motorsports teammate Jeff Gordon confirmed that his "program is all set" for 2013 as AARP has picked up its option, the No. 88 Chevrolet still has real estate for sale. But with Junior's car, it's all about location, location, location.
"I don't think that I would say we are having difficulty," Earnhardt said. "We have more demand than we have supply pretty much. We've got a good chunk of our races, we have got the majority of the season with the (National) Guard and then Diet Mountain Dew is going to back off a little bit and that makes it a bit of a challenge to fill that small of a gap. If it were a bit larger gap, it would be easier to fill.
"Every sponsor on the car wants to be the top guy. It's a bit hard to have a top guy when you are trying to work with multiple sponsors. It's just a little bit of a balancing act. I think that Hendrick and all their people there are just taking their time sort of sorting out. We've got a lot of irons in the fire and some real good potential stuff going we just got to kind of decide which one is going to work out, which one we want to work with."
CHASE COLLISION
A fender bender occurred between Martin Truex Jr. and Brad Keselowski as the pair were exiting the garage approximately 25 minutes into practice.
After a NASCAR official motioned to Keselowski, he paused and Truex ran into the rear of the No. 2 Dodge, forcing both Chase contenders to lose precious time in Happy Hour with repairs.
"(Keselowski) thought he was waving at him to stop, so he stopped, and the 56 just ran right into the back of us," said Keselowski's crew chief Paul Wolfe. "I don't know if the official was waving us to come or stop, but there was some miscommunication there and (he) stopped and the 56 wasn't paying attention and didn't stop and ran into the back of us."
Although the cars suffered cosmetic damage, both drivers were able to finish the session. Kyle Busch led Happy Hour with a lap of 181.507 mph. Keselowski posted the 16th-quickest lap (180.018 mph), while Truex was 25th on the speed chart (178.177 mph). For Truex, who hasn't appeared in a Chase since 2007, the experience was a bit daunting.
"We're fine," Truex said. "They fixed it. I got a little nervous, though, because I could see a little crack under the hood and it bent the hood hinge a little so we ended up being just fine.
"It scared the crap out of me. It's one of those deals that you never want to happen and you've seen it happen before a few times and think, 'Damn, that must suck.' It scared me pretty bad. I almost got rid of myself before it starts."
NUMBERS GAME
2 Wins by Kevin Harvick at Chicagoland Speedway – the most on the Cup tour.
75 Laps run by Jeff Burton in Happy Hour – the most among competitors.
8.7 Average finish of Tony Stewart at Chicagoland Speedway – the highest among active drivers.
SAY WHAT?
When Tony Stewart was asked to handicap the Formula One Championship, he quipped: "If I could do that, bud, I would be sitting on my a-- in a leather chair in Las Vegas and I wouldn't be sitting here in the media center in Chicago. I would be making a lot more money sitting in the air conditioning getting free drinks from cocktail waitresses that are hot. So, no, I can't do that. I wish I had that ability. I wish I could do that with all forms of auto racing, but I can't, unfortunately. That's what makes this sport cool is because it's really hard to predict."
---
---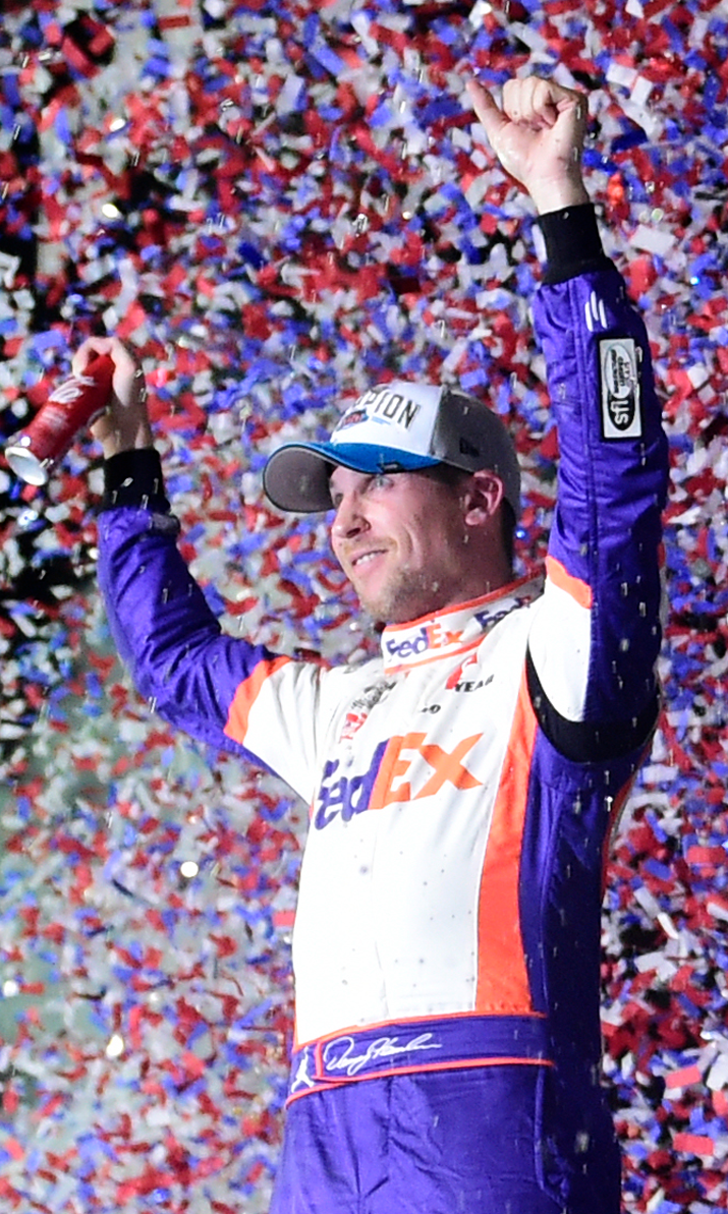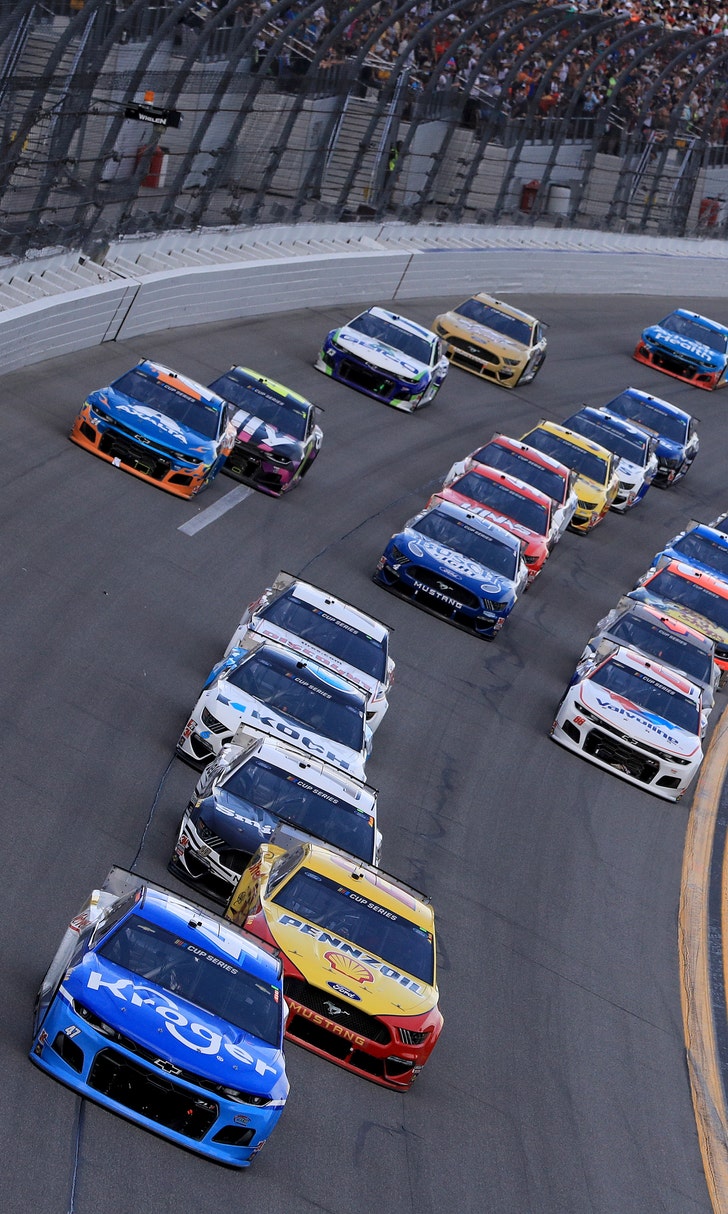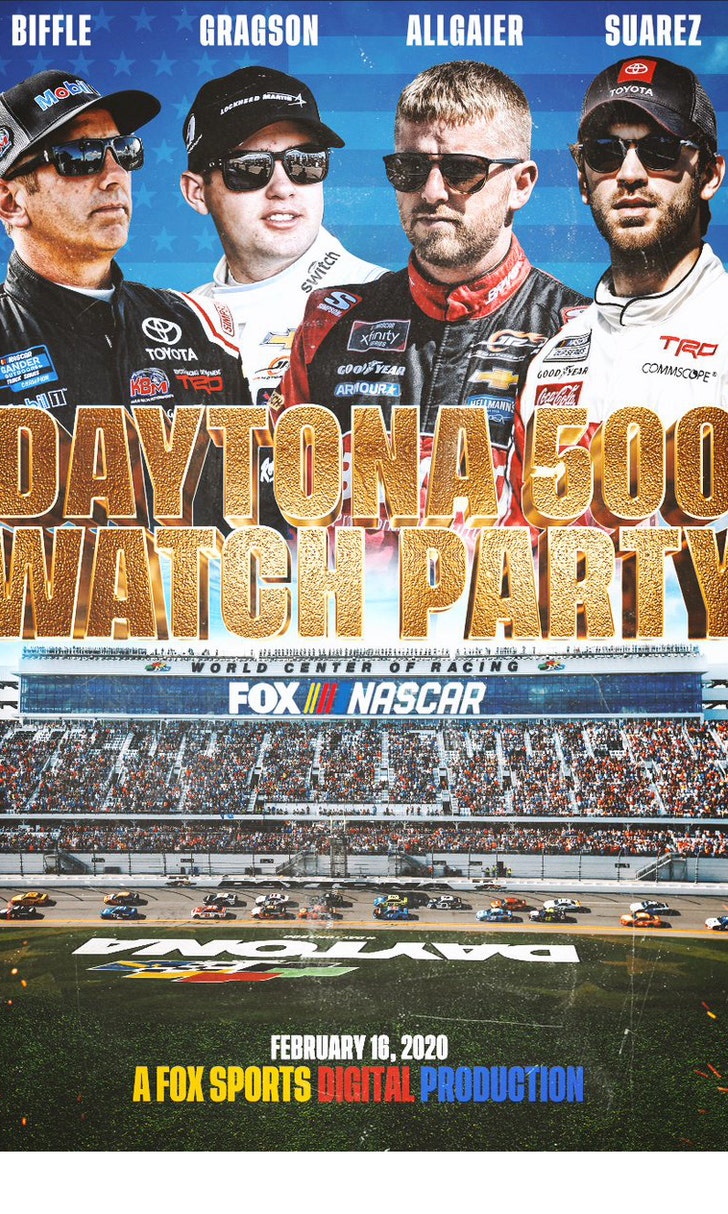 The Daytona 500 Watch Party!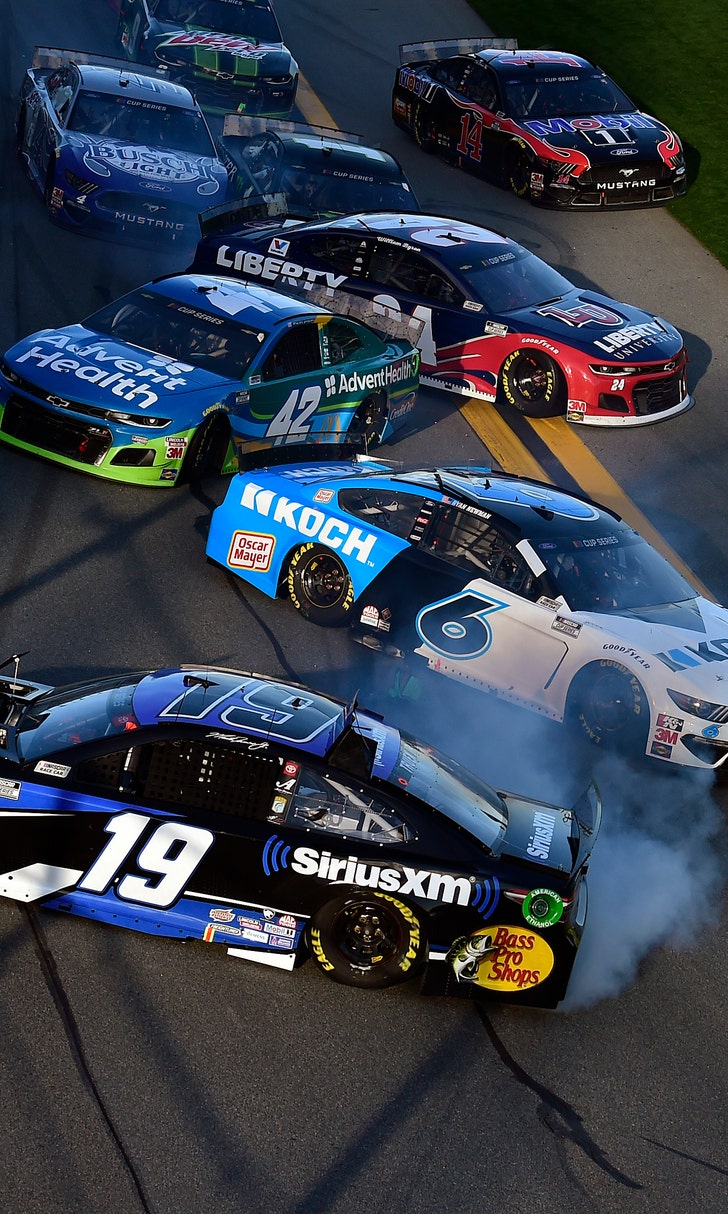 The Numbers Game At Daytona