NASCAR Cup Series
NASCAR Cup Series
Gordon gunning for return to Victory Lane at Indy
Published
Jul. 21, 2010 1:01 p.m. ET

Don't let the flecks of gray framing his still-boyish face fool you, Jeff Gordon still wants to win. Badly.
Though his balky back appears to be holding up this season, the four-time NASCAR Sprint Cup champion is well aware he's closer to the end of his brilliant career than the beginning. Gordon turns 39 next month, and Sunday's race at Indianapolis will be his 601st Cup start.
While still considered one of the cleanest racers in the series, there's an urgency to his driving these days as he tries to end a 49-race winless streak, the longest of his career.
He angered seemingly half the field at Sonoma last month, Martin Truex Jr. in particular, while attempting to bull his way to the front. He called the move to dump Truex ''a mistake'' without exactly apologizing for it.
''We're not out there to be all buddy-buddy,'' he said. ''We're out there to race hard, win races. If that puts on a great show for the fans, I think it's a win-win for everybody. But it's also going to make some enemies for you out there that you're going to have to deal with going forward.''
It's a scenario Gordon didn't have to deal with much a decade ago, partly because the rest of the field had trouble catching him.
Things are different now. It's been nine long years since Gordon has won a championship. In the interim he's ceded the stage as the face of Hendrick Motorsports to teammate and former protege Jimmie Johnson. The two friends raised eyebrows earlier this year following a couple of highly publicized run-ins on the track.
They have since patched things up and find themselves side-by-side in the standings behind points leader Kevin Harvick. Gordon is in second, trailing Harvick by 103 points, with Johnson third another 85 points back.
Yet even though he's arguably the hottest driver in the series at the moment after posting five straight top-five finishes, Gordon isn't exactly satisfied. He knows barring a massive collapse he's a lock to make NASCAR's Chase for the Championship for the seventh straight year.
He also knows that until he finds a way to win, he's going to be on the periphery of the title discussion.
''We know we're capable of winning,'' he said. ''It's definitely getting down to crunch time for us getting in the Chase. ... We need those bonus points (from winning a race) to really prove to ourselves and everyone else that we can compete for this championship.''
Indy would be a good place to start.
Gordon is the only driver to win at the historic 2.5-mile oval four times, yet it's been six years since he and the members of his No. 24 Chevrolet crew have puckered up to kiss the yard of bricks after taking the checkered flag.
''It would be a huge, huge victory for us,'' Gordon said. ''We're knocking on the door. The timing might just be right.''
Winning is the only thing Gordon hasn't done this year. He's had his chances, most notably at Las Vegas, Phoenix and Texas.
He led 219 laps in Las Vegas, but a wrong call on tires late in the race cost him. He had an opportunity to steal one in Phoenix, but struggled off a late restart, relegating him to second. He appeared to have the best car in Texas, leading 124 laps before getting caught up in a crash with 17 laps to go.
Bad racing luck? Maybe. But then again he knows the best way to take luck out of the equation is by having a faster car.
''I'd like to get back to being more dominant,'' he said. ''That's what's going to get us back into Victory Lane. I feel like we're right there, though. We're just so close.''
And he's hardly panicking. Perhaps the most impressive thing about Gordon's recent surge is the fact he's been able to do it when he hasn't had the fastest car. He didn't lead a single lap in Michigan, Sonoma or New Hampshire but finished in the top five each time.
He'll need to get faster, however, if he wants to come through at a track very close to his heart. Gordon grew up in California but went to high school in Pittsboro, Ind., where he became a phenom while racing at tracks in Bloomington and Eldora, Ohio.
A family restaurant in Pittsboro he frequented as a kid has erected a shrine in his honor. He's hoping to give the folks at Frank & Mary's Tavern another memento to put on the wall late Sunday afternoon.
To do it, he'll likely need to qualify at the front. For all its history, Indy doesn't always provide the most compelling racing. It's a narrow, one-groove track where passing is at a premium. Recent NASCAR races there have resembled leisurely Sunday drives that have left some wondering if maybe the novelty of racing bulky stock cars at a track designed for more nimble IndyCars is worth it.
Not Gordon. While allowing that the track doesn't provide the kind of harrowing thrills found at places like Daytona or Talladega, it also tends to weed out the pretenders. Indy, perhaps more than other tracks, is a place where the best cars usually win. For a driver who's spent most of the season knocking on the door, that's not a bad thing.
''You got to have a fast racecar and you can't make mistakes,'' he said. ''That's what you've got to do at the Brickyard to win, is get yourself in position, have a fast racecar, then not make mistakes.''
---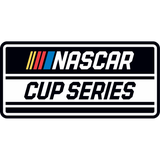 Get more from NASCAR Cup Series
Follow your favorites to get information about games, news and more
---