NASCAR Cup Series
NASCAR Cup Series
Fans are the essence of NASCAR
Published
Jun. 9, 2012 1:00 a.m. ET

The NASCAR on FOX team will not be on the air Sunday because FOX's portion of the 2012 NASCAR broadcast season has ended.
I do want to thank all the fans who either sent in well wishes or stopped all of us at Dover and said thank you. I also want to wish our dear friend Dick Berggren well. Last Sunday was his final race with us, and we were blessed to work with him for 12 years.
Fortunately, Darrell Waltrip and I will be joining the "RaceDay" show on the SPEED network every Sunday morning for the next six weeks. So we will still be involved.
In addition to that, DW and I will be doing various practices and qualifying shows aired by SPEED. I will also be on the Victory Lane show after the end of each of the next six races. I appreciate the opportunity that SPEED has given me to be able to continue to cover the sport I love.
I think it's important for anyone who has a role in this sport to remember how very fortunate we all are to be able to follow our passion. Last Sunday I met a woman at Dover who was attending her first NASCAR Sprint Cup race. Sure, she might have been a senior citizen, but she had the excitement of an 18-year-old girl because she loves our sport that much.
I also met a teenage boy who was attending his first NASCAR race with his dad. You can probably imagine how wide those 14-year-old's eyes were. It honestly reminded me of when my dad would take me to races and how the racing bug bit me and it was forever in my blood.
None of us within this sport should ever forget how important you fans truly are to us. The King himself, Richard Petty, realized this very early on in his career, and his whole persona grew from taking care of the fans. It didn't matter if it was a handshake, a picture or an autograph, The King took the time and still does, to take care of the fans.
I get concerned when I hear about drivers or crew chiefs or team members who can't take the time to acknowledge the fans. You fans are the lifeblood of our sport, and nobody should ever forget it.
I know there are those who can't wait to point out some of the tracks that had empty seats, such as Bristol in the spring or Dover last Sunday. These are folks who will look for any reason to take a shot to try to tear down our sport. Were there empty seats last Sunday? You bet there were, but I would wager there were still 75,000 at that race.
Trust me, there are a lot of other professional sports that would kill to have 75,000 people in their stands. Taking that a step further, they would also love to have the television audience we have week to week.
And it's you fans who make this all possible. You hear us say it all the time, but it's true — NASCAR fans are the most passionate and loyal fans out there. You support us when we win and when we lose. And, as is the case with Darrell Waltrip, Larry McReynolds and myself, you support us when we aren't racing any longer but are blessed to have a second career in broadcasting.
We in the sport have a responsibility to take care of the fans. I have never nor will I ever take that responsibility lightly. When someone like Richard Petty holds himself to a higher standard when taking care of the fans, who are the rest of us not to set the bar equally high?
I am also a big supporter of DW's when he gets on his soapbox that, collectively, NASCAR and these tracks need to work with the local business owners in each city and give discounts to the fans who walk through their doors with a race ticket in their hands. They deserve a break on hotels rooms, gas, food, etc.
I will say it again: The lifeblood of our sport is you, the fans. We need to do a better job of making it easier for you to be able to attend a race, bring your family with you and not have to take out a third mortgage to do it. Then once you are at the track, it's up to the competitors and former competitors to make your experience as close to an once-in-a-lifetime kind of deal as we can.
Seeing the excitement of the senior citizen and the 14-year-old at Dover was a clear reminder to me that we can — and must — do better because of the commitment you fans are making to us and our sport as a whole.
---
---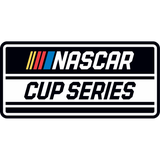 Get more from NASCAR Cup Series
Follow your favorites to get information about games, news and more
---