NASCAR Cup Series
NASCAR Cup Series
Dodge delays racing future decision
Published
Jun. 17, 2012 1:00 a.m. ET

Dodge fans — and potential racing partners — wondering what direction the manufacturer will take in NASCAR beyond 2013 will have to wait a while longer.
Ralph Gilles, vice president for product design at Chrysler, was expected to be in Le Mans this weekend, but high-level meetings kept the Dodge executive stateside.
FOXSports.com caught up with Gilles after the drivers meeting at Michigan International Speedway on Sunday to ascertain Dodge's future in NASCAR.
FOXSports.com: Will Dodge be in NASCAR in 2013?
Gilles: That's the one question I can't answer this weekend. It's the question that I get asked the most. Everything is in play right now. We're not ready to make an announcement. We're working internally to figure out the next steps. And I can't talk about it because I don't want to shortchange the process.
FOXSports.com:  Are you talking to potential teams right now?
Gilles: I can't talk about that. We're looking at everything. We're looking at potential teams. We're looking at options inside — how we go to motorsports next year. But really it wouldn't be fair to the people working on the project right now to talk about it. All I can say right now is stay tuned, we'll try to get the word out before the end of summer.
FOXSports.com: There's been a lot of debate as to whether it's best to spend your motorsports dollars here or in Formula One. Are those reports accurate?
Gilles: No, we're well represented in Formula One in terms of a total company. I for one have no intention to go Formula One racing. It's a whole different ballgame. I love and respect the teams that are there but it's not in our wheel house.
FOXSports.com: Fiat as whole, their budget?
Gilles: It has nothing to do with it. It's a totally different — it's encapsulated within the Ferrari deal. It has nothing to do with us.
FOXSports.com: Are you still working on the Charger for next year?
Gilles:  Yes. Absolutely. We have to. We kind of have to hedge our bets. We're doing a little bit of the development where a lot of the stuff has been done already — a lot of the aero work is already locked in. We're just kind of standing pat right now.
FOXSports.com: What would you tell the longtime Dodge fans that have watched your progress in NASCAR?
Gilles: I would tell them, "Hey, we're committed to win the Cup." We really want to get Brad (Keselowski) or AJ (Allmendinger) up there. I think Brad has a really good shot. We're committed to that to the bitter end. That's where our focus is right now. That's the way that (team owner) Roger (Penske) sees it, too. We want Brad to do it. If AJ somehow makes it happens, who knows? Right now it's looking great. Brad has matured tremendously as a driver, tremendously as a fan favorite which is all good for everybody. So that's what we're focused on.
 
---
---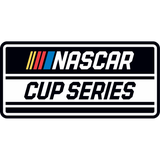 Get more from NASCAR Cup Series
Follow your favorites to get information about games, news and more
---