Dillon wins with edge on restarts
BY foxsports • July 24, 2013
Austin Dillon proved he could do it in the dirt.
On Wednesday night, Dillon became the first driver in nearly 43 years to win a national NASCAR series race on a dirt track. He held onto the lead in overtime to win the inaugural Mudsummer Classic at Eldora Speedway.
"It's amazing man," Dillon said. "I love dirt racing; it's so fun. I want to first thank Tony Stewart (track promoter) and NASCAR, my grandpa (Richard Childress) and RCR (Richard Childress Racing) for giving us this opportunity.
"This is a big win. We've had an up-and-down season in the Nationwide Series, so this is awesome. This is real racing right here. That's all I got to say."
Dillon, his brother Ty and the track owner Stewart first tested a truck at the half-mile dirt track last October. NASCAR announced the following month that the Camping World Truck Series would make its Eldora debut for the 2013 season.
After starting 19th, Dillon took the lead for the first time on Lap 89, passing Kyle Larson. Dillon relinquished the lead to Larson on Lap 122, but the Turner Scott Motorsports phenom struggled on the restarts and could not catch Dillon.
"We had the best truck, for sure," said Larson, who led 51 laps before holding off Ryan Newman for second. "I just got overly excited in lapped traffic and got into the back of somebody, and Austin got out of shape and was able to get by. I got by him as the yellow came out, and I guess I didn't hit the timing loops the way I needed to cause I was in front of him but I wasn't in front of him for the last timing line.
"From there, I had to restart on the bottom which is the worst place to be. I kept screwing up my shifts. ... I had to use my teammate up there quite a bit, but I knew we had the best truck and was going hard for the win. I just came up a little bit short."
Newman, who campaigns for Stewart-Haas Racing in the Sprint Cup Series but was Larson's TSM teammate for this race, asked for the youngster's mailing address. "I want to mail him the left side of this truck," Newman said.
Newman finished third, followed by Joey Coulter and Brendan Gaughan.
Seventh-place Darrell Wallace was the top-finishing freshman, despite never running on dirt until Wednesday night.
Dillon, 23, acknowledged that his fifth victory in the truck series was hard fought. He led 64 laps before scoring his first truck win since he won that series title in 2011.
"We had to come from a long way, rolled a few on the bottom and got in line," Dillon said. "My truck could turn a little earlier in the middle and have drive. That's where I could pass.
"I think it was a great show. I doubted it at some times. I thought, 'Man, it's going to be tough to pass.' But if you can come from 19th to the lead, that's pretty impressive."
Old school
The highlight of the Mudsummer Classic for Stewart was the teamwork that went into making Norm Benning's truck race-ready after the No. 57 Chevy survived the last-chance qualifying race.
Initially, Benning, 61, qualified 27th out of 35 trucks. However, without truck points, Benning was forced to run the "Last Chance Race." Benning lined up seventh for the 15-lap shootout and finished fifth for the final transfer spot — but not before nearly destroying his truck in the process.
"I went to look at the tires after the concy (consolation race)," Stewart said. "To see all the crew guys clapping when he made it then as soon as he got stopped, everyone realized what damage he had and five teams went and started working on his truck.
"No matter how big this (sport) gets, tonight was an example of the passion we all have for what we do. You don't see that with pavement racing. It gives us hope for why we all do this."
If there was a moment that tickled the promoter even more, it was watching Benning pass Stewart's dirt-track nemesis, Scott Bloomquist.
"It was like watching an episode of 'The Twilight Zone,' " Stewart quipped.
Socializing
Truck team owner Brad Keselowski opted to field the father and son duo of Dave and Ryan Blaney at Eldora rather than racing himself. But after the event, he tweeted: Just getting phone service, most fun we've ever had on a Wednesday!
qrc:/web/templates/default.html#
Numbers game
4: Drivers led laps — Austin Dillon (64), Kyle Larson (51), Timothy Peters (23) and polesitter Ken Schrader (15).
31: Laps into the Mudsummer Classic before dirt-track driver extraordinaire Scott Bloomquist was lapped.
48: Points advantage in the truck standings by Matt Crafton over Jeb Burton.
55: Laps before the Mudsummer Classic's first caution.
Say what?
After Ty Dillon slammed Johnny Sauter into the wall during the fifth qualifying heat, the ThorSport driver said, "We'll keep that in the memory bank, maybe not here but down the road."
Although the drivers were both caught up in a wreck on Lap 116, it was not of their making. Sauter was scored 29th, and Dillon went on to finish 16th.
---
---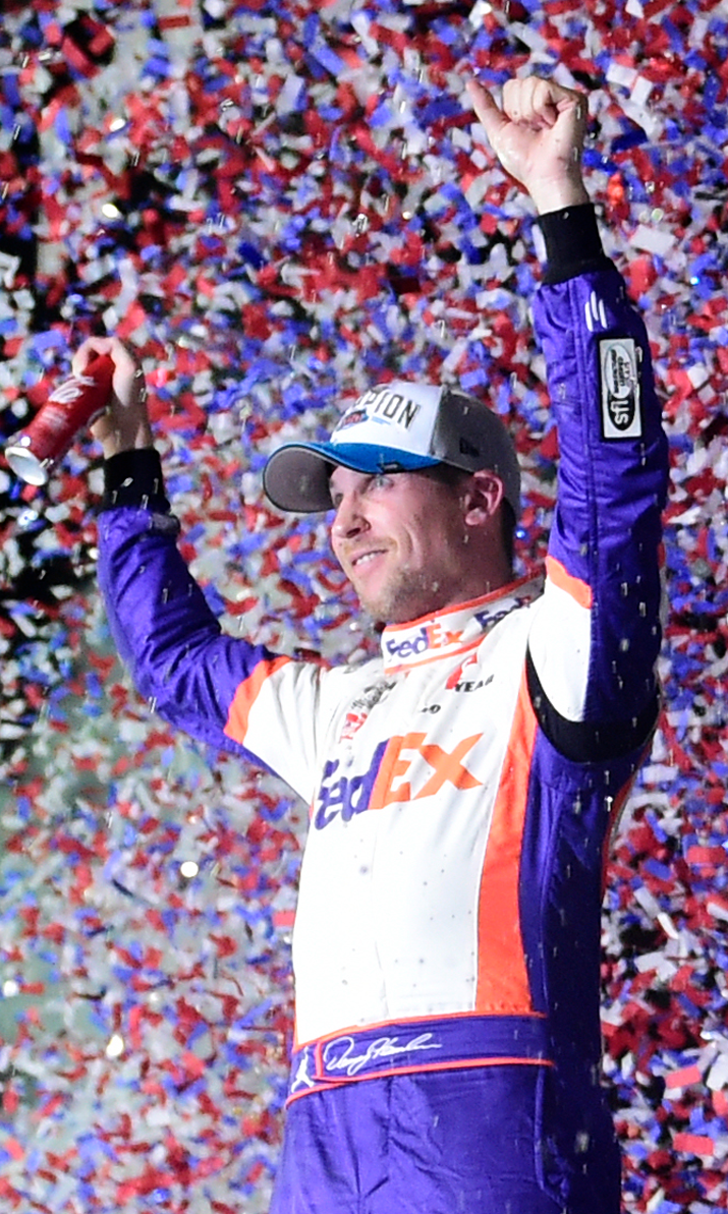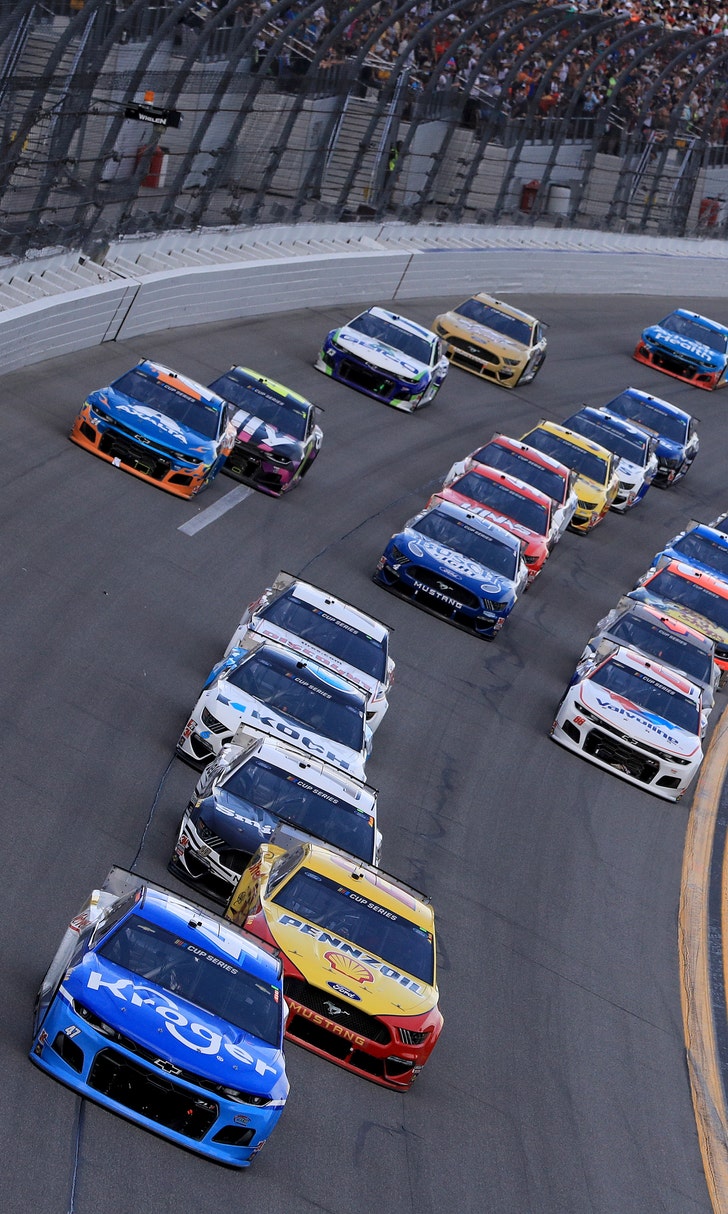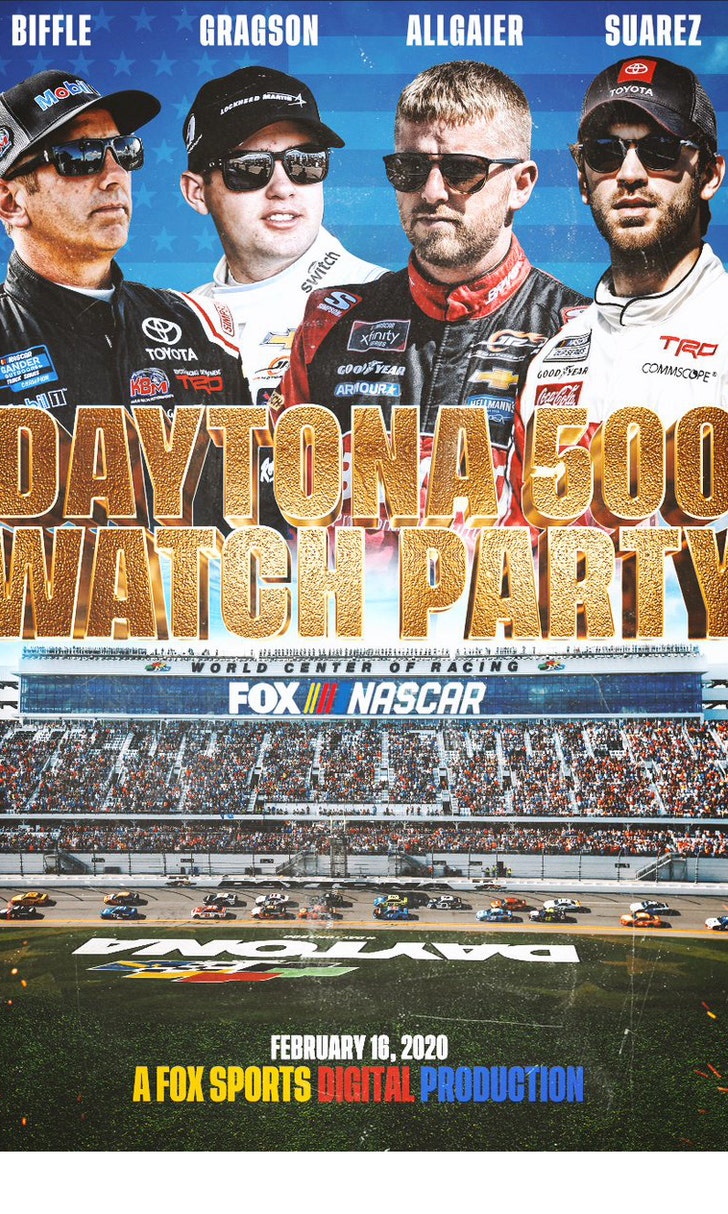 The Daytona 500 Watch Party!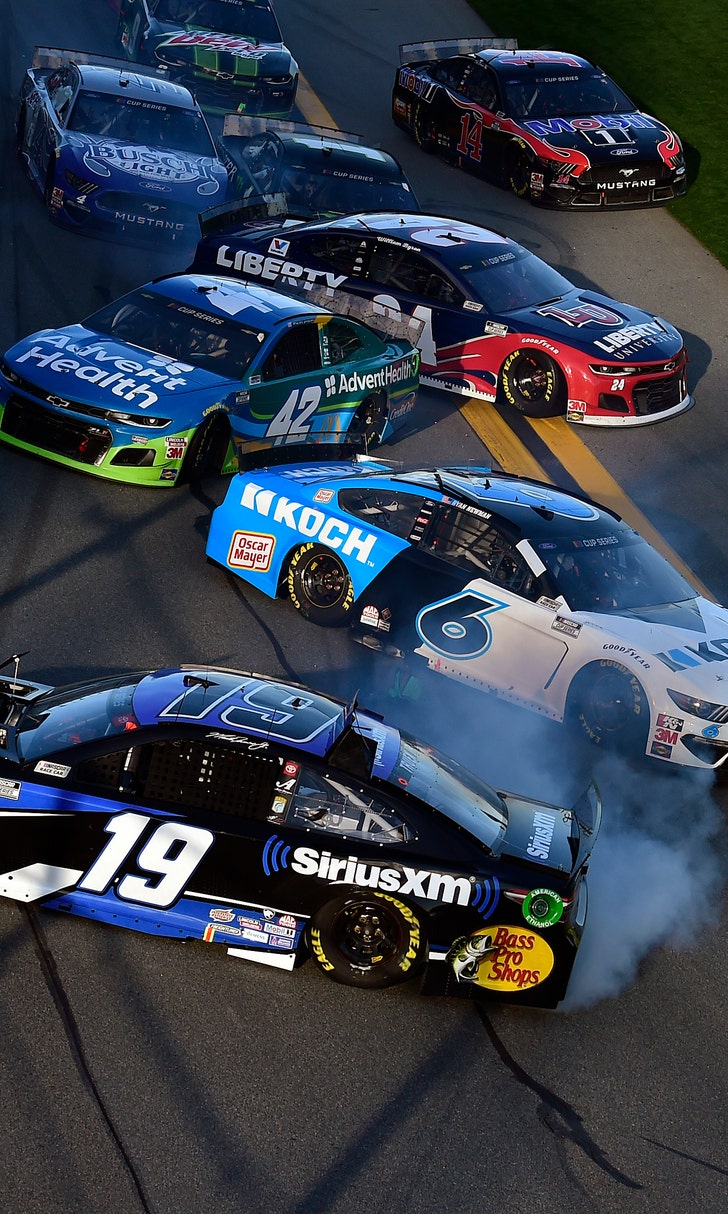 The Numbers Game At Daytona