Dale Jr. not pleased with lack of wins
BY foxsports • August 5, 2013
Dale Earnhardt Jr. wasn't satisfied with his fifth-place finish Sunday.
And that's a good thing.
He should be upset. Actually, he should be downright pissed off like the rest of Junior Nation as they wait for NASCAR's Most Popular driver to end his 40-race losing streak and return to Victory Lane.
Hendrick Motorsports was Earnhardt's second chance — an opportunity to align with stock car's juggernaut to win races and championships. But since his arrival in 2008, that hasn't happened. Jimmie Johnson happened. Three championships and 31 victories later, Johnson has not slowed down. And Mark Martin and then Kasey Kahne happened. In Martin's first year with HMS, he scored five wins and battled Johnson for the title, eventually settling for a career-matching second-place.
Kahne has posted four wins in his first two seasons with Hendrick and finished fourth in points last year. Even 42-year-old Jeff Gordon has won six races and qualified for every Chase since Earnhardt arrived six seasons ago.
Over that same period of time the results consist of two wins — both at Michigan — and qualifying for the Chase in 2008 and 2012. While he's run significantly better with crew chief Steve Letarte at the helm, the No. 88 team just hasn't lived up to expectations.
This isn't news to Junior. He's well aware of the team's short comings. At Pocono, it was the vibration that wouldn't go away. On the cool down lap, he was already making suggestions to Letarte regarding what they can improve on for next year.
It's clear that Earnhardt remains engaged and committed to turning things around. But that doesn't ease his exasperation.
"It's getting a little frustrating for me," Earnhardt said. "I know the team is working really, really hard and they worked their guts out this weekend. I know they're getting frustrating, too because we work so hard to do what we do. It'd be nice to get to Victory Lane every once in a while. We run well. We can't complain about how we run. We've been fast pretty much all year. We'd just like to hit on it one time."
Yes, 2013 has been Earnhardt's most consistent season since joining Hendrick Motorsports. He led the point standings for the first time since 2004. With the exception of the two engine failures the No. 88 Chevy experienced at Charlotte and Michigan that delivered a blow to his progress, Earnhardt had maintained a presence in the top five in the point standings for most of the year.
But there are three areas where Earnhardt continues to struggle — qualifying, laps led and restarts. Earnhardt's average qualifying effort this season is 15.2 — one position higher than his career average of 16.3. For whatever reason, Earnhardt is still challenged when it comes to leading laps.
His first season with Hendrick was his best when he led 896 circuits. He hasn't reached half that number since. This year, he's enjoyed time at the point in only five races. Although Earnhardt led two laps at Pocono during green flag pit stops, the No. 88 was woefully lacking on restarts. Even the driver referred to his restarts on Sunday as "frustrating".
Still, Earnhardt is surrounded by "good people," including his teammates who push him to excel. After the race he acknowledged, "I want to see my teammates do well not only because I benefit from it but they're good guys and I enjoy working with."
Here's the rub. Earnhardt also knows that "they're also our toughest competitors". The only solace he takes from the catch-22 is the enjoyment Junior has in running against his teammates who will race him clean and knowing that it will elevate his game.
"It's harder because they have the same equipment," Earnhardt said. "They know what you're doing. It's sort of like how are you going to drive the lane? How are you going to draw up a play in football when the defense knows what you are doing? It's like they know where you are going.
"But it raises our competitiveness. It's good for all four teams. It pushes us all harder. It's been great for our career. I've never worked harder since going to work for Rick. This has been great for me."
BIRTHDAY PRESENT
It wasn't exactly the gift Kurt Busch was hoping for on his 35th birthday, but he still tied a season-high finish of third on Sunday.
The 2004 champion is seeking his first win with Furniture Row Racing since joining the team last October. A victory would certainly help Busch's effort to earn one of the two wild-card spots in the Chase for the Sprint Cup. While his fifth top five of the season elevated Busch to 13th in the point standings, he currently trails 10th-place Greg Biffle by 11 points.
With five races remaining to determine the Chase field, is Busch feeling the pressure?
"We've been fast every week when we unload and practice," Busch said. "We qualify well and we start the race decent. We're just not closing the door. (Sunday) was one of those finishes where we closed the door."
Still, Busch knows that there's one "area" the team needs "to polish up on" and "that's the only way we're going to make the Chase."
That area — of course — is pit stops. The No. 78 Furniture Row pit crew has been unable to execute on a consistent basis — and it happened again during a crucial point Sunday. On Busch's last stop, he entered the pits second and exited fifth behind Jeff Gordon and Ryan Newman.
"When you're pushing hard early and then get stuck behind guys, it just adds to some of the ill-handling of the car," Busch said. "This is a game where you have to be perfect and getting on and off is my duty and that time that we spend in the box is the pit crew's. We win as a team and we finished third as a team."
Still, Busch is looking forward to this weekend's race at Watkins Glen. Furniture Row used one of its test at the track which Busch says improved his confidence. Busch has one pole and a career-best finish of second.
Although Busch has not worked out his contract for next season, his immediate concern is making the Chase.
"We're just putting the blinders on and worrying about the 78," Busch said.
SOCIALIZING
Crew chief and dad Jimmy Elledge finishes "summer school" with daughter Karsyn in his home state of California. Grandfather Dale Earnhardt would be so proud.
NUMBERS GAME
9 Crash associated DNF's for Denny Hamlin in seven full seasons of competition before 2013. On Sunday, Hamlin posted his fifth crash in his 17th race this season.
12th — Marcos Ambrose's best finish since June 23rd at Sonoma. His average finish at this weekend's venue — Watkins Glen — is second.
466 Laps led by Kasey Kahne in the first 21 races of 2013 — currently the third most of his career. Kahne's best season at the point was in 2006, when he led 744 circuits while driving the No. 9 for Ray Evernham. That was also the first year of his partnership with current crew chief Kenny Francis.
SAY WHAT?
Ricky Stenhouse Jr. on getting wrecked at Pocono by Juan Pablo Montoya before the first lap of the race was complete.
"I was just thinking to myself on that pace lap that before we went green I was kind of hoping everyone would stay in line since we haven't had much track time this weekend," Stenhouse said referring to practice being rained out. "It didn't play out like that though."
Although Stenhouse spent most of the first half of the race in the garage, the Sprint Cup freshman finished 34th — one position ahead of his fellow rookie-of-the-year candidate Danica Patrick.
---
---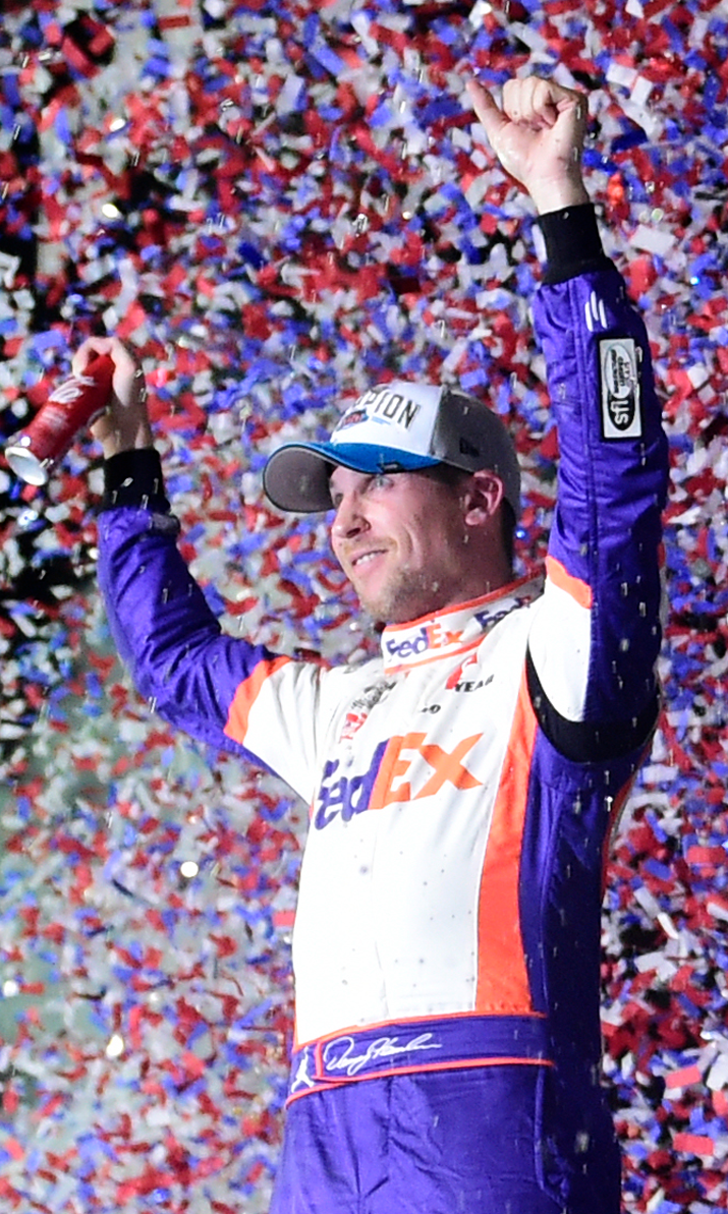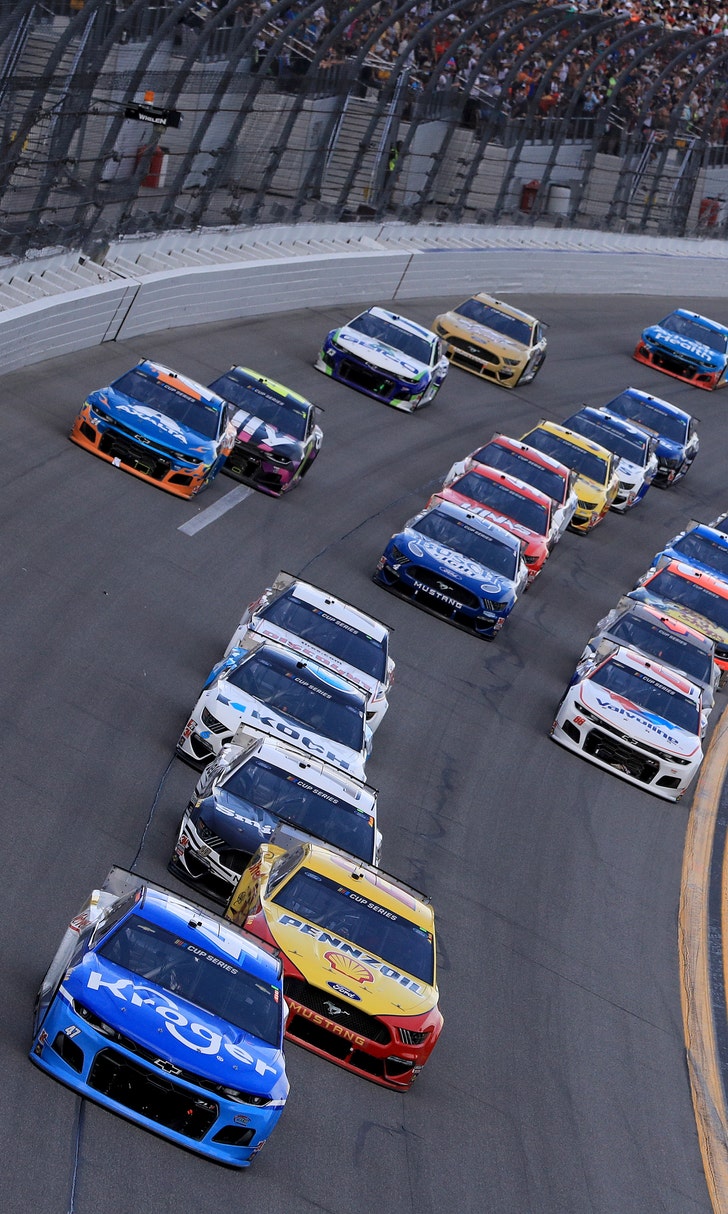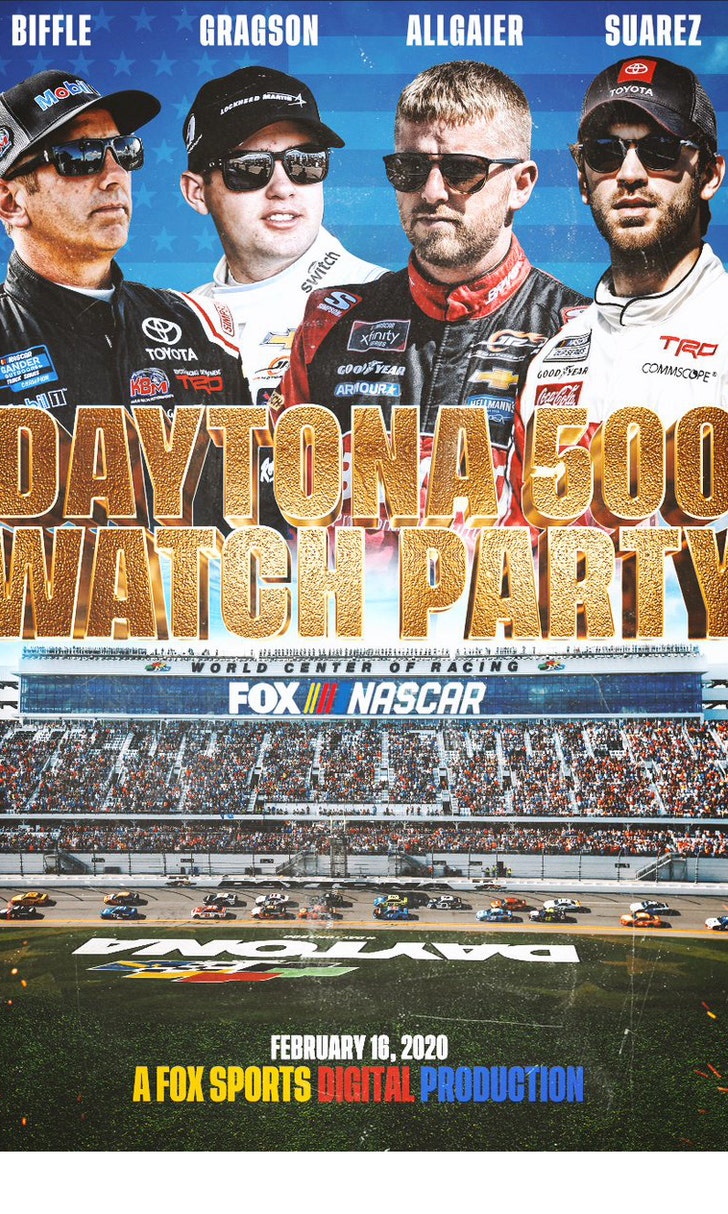 The Daytona 500 Watch Party!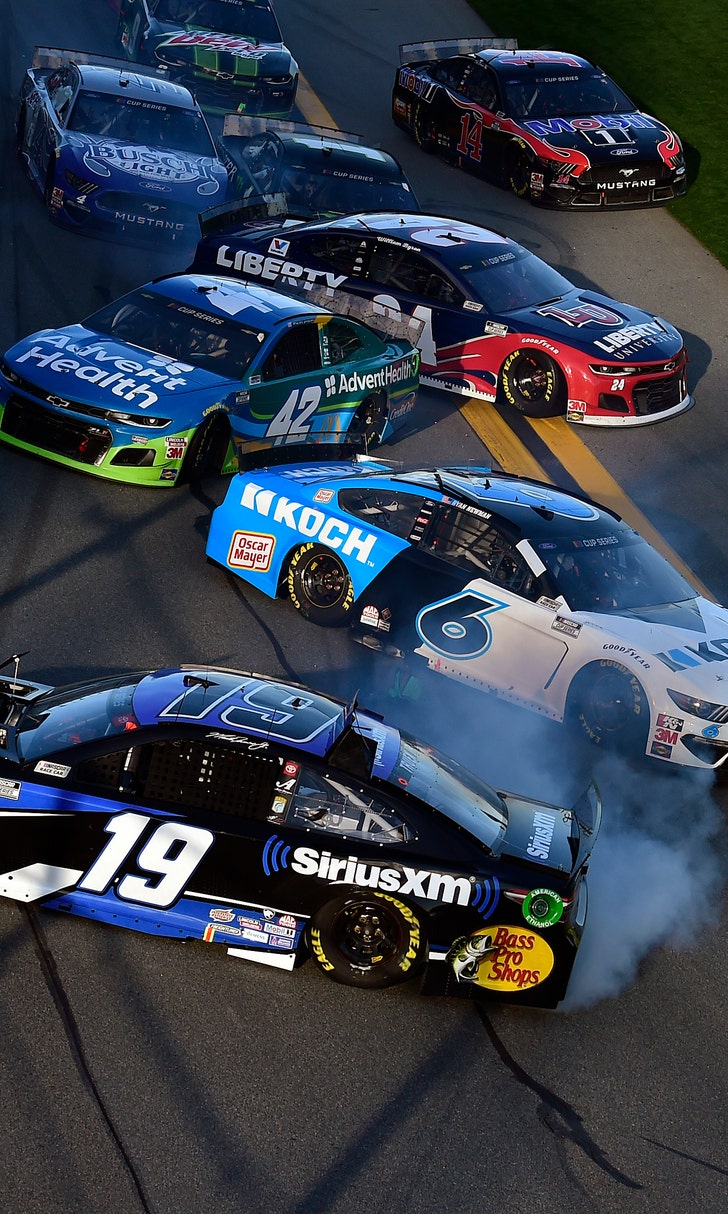 The Numbers Game At Daytona