NASCAR Cup Series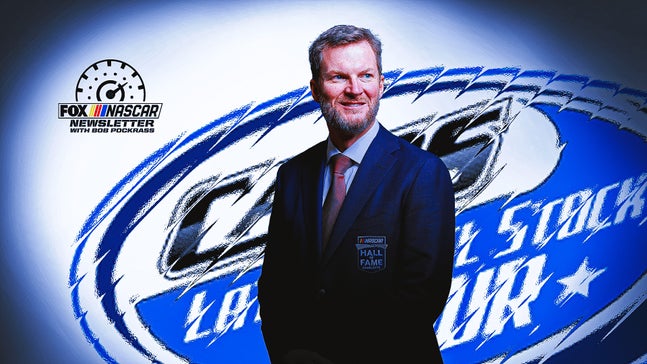 NASCAR Cup Series
Dale Earnhardt Jr. invests in, looks to shine light on short-track CARS Tour
Updated
Jan. 16, 2023 10:26 a.m. ET
JR Motorsports fields cars in touring short-track series because team co-owner Dale Earnhardt Jr. loves the grass-roots feel and believes the talented drivers who compete in relative anonymity deserve more attention.
So it's no surprise that he is among the new ownership group that bought the Southeastern-based CARS Tour, which features some of the best late-model and late-model stock drivers.
He has some well-known buddies joining him among the ownership group: current Cup driver Kevin Harvick, former Cup driver Jeff Burton and Cup team owner (and former driver) Justin Marks.
What can these four partners do for drivers who are similar to Josh Berry, who toiled in similar series for several years before finally breaking through with JRM in the Xfinity Series? Can they accelerate any progression into the NASCAR national series ranks? Or can they make the series one in which drivers who are too old to make a move can at least make a good living?
"Both things are needed," Harvick said. "All of us want to see the series get the exposure that comes with being able to have the Josh Berrys of the world be as recognized as possible. Even if it's from the team owners in the Cup Series, when you have the conversations, 'Hey, have you watched this kid race' and being able to give good feedback about who is coming up through the system is important.
"You need both sides of the fence to have a healthy series from the long-standing veterans to teach the young kids how to race."
Earnhardt said he feels the series already is doing a good job in many areas and doesn't want to disturb the momentum or change the course. He just wants to help promote and build it. The series started in 2014 and will continue to be operated day-to-day by Jack McNelly and Keeley Dubensky.
"We obviously want to shine as big of a light as we can," Earnhardt said. "And I think we can do that going forward. ... We hope that this series is looked at as a place where you can get that recognition to get those future opportunities.
"It already is happening. We just want to make that light a little bit brighter."
Each of the four has ties to grass-roots racing. Earnhardt fields cars as will Harvick, whose Kevin Harvick Inc. brokers sponsorships and represents drivers, including a few young drivers. Burton serves as an executive director of a NASCAR Cup drivers council. Marks is expanding his Trackhouse race team into content development and also sponsors young drivers.
"Shining the biggest light on as possible and building the fan base and building the platform that it's on — that ultimately attracts good economics to the sport and good partners to the sport," Marks said.
"It gives you an opportunity, whatever your goal is, an easier path to get there."
Marks said his involvement is not necessarily to start generating content on a Trackhouse platform as much as finding ways to get people interested in the grass-roots racing.
"It's just contributing ideas and concepts and having creative thought into how to build something on whatever platform it sits on that is compelling and interesting produced racing," Marks said.
Earnhardt indicated the investment into short-track racing will not impact any decisions on whether JR Motorsports decides to add Cup Series racing to its stable (JRM currently fields four cars in the Xfinity Series).
"I don't think it impacts other business ventures that I have. ...  The other things I have going on in my life should continue on successfully," Earnhardt said. "We like all these opportunities to complement each other."
And right after he said that, he indicated he still will race in the series once or twice a year. Both Earnhardt and Harvick feel they can contribute more if they continue to race.
"The great thing about the four of us is we can find ways to weave into what we are already doing into the CARS Tour," Earnhardt said. "It just creates a lot of opportunities to introduce some of our current partners to the brand and to the CARS Tour and short-track racing and grass-roots racing.
"I already have a bunch of text messages from partners that I have about interest in being involved and how they can support."
Looking for more NASCAR content? Sign up for the FOX Sports NASCAR Newsletter with Bob Pockrass!
Thinking Out Loud
With Kevin Harvick announcing his retirement at the end of the 2023 season, there's chatter about which driver Stewart-Haas Racing could sign who would be the leader of the organization, the one who wins the most races and vies for titles.
Maybe the answer to the question of the next SHR star already drives for SHR.
Don't sleep on Chase Briscoe. He had six top-10s in the final seven races of the season. Take out two crashes and he averaged a finish of 8.5 in the playoffs — amid all the pressure as he was among the final eight drivers eligible for the championship. He finished ninth overall in the standings.
Does Briscoe need to be more consistent? Yes. He had only 10 top-10s (six top-5s) all year. He led only 280 laps. But he is entering his third full-time Cup season, which is the time when drivers often find their groove in the top series.
He raced a half-season in Xfinity in 2018 and won one race, then won one race in a full season in 2019. Then in 2020, he blossomed in winning nine races.
So don't be surprised if Briscoe wins multiple times and is a factor when it comes to deciding the 2023 Cup champion.
Social Spotlight
Stat of the Day
Ryan Blaney, who didn't win a points race in 2022, led laps in 25 races, the most of any driver on the NASCAR circuit.
They Said It
"This has been something that I've dreamed about since I was a child — before I was probably ever even racing spirit cars. The Indy 500 has always been the most special race probably to my dad. I just remember as a kid him always [saying], 'You need to try to run the Indy 500.'" —Kyle Larson on racing the 2024 Indy 500
Bob Pockrass covers NASCAR for FOX Sports. He has spent decades covering motorsports, including the past 30 Daytona 500s, with stints at ESPN, Sporting News, NASCAR Scene magazine and The (Daytona Beach) News-Journal. Follow him on Twitter @bobpockrass, and sign up for the FOX Sports NASCAR Newsletter with Bob Pockrass.
FOLLOW
Follow your favorites to personalize your FOX Sports experience
---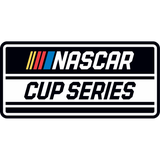 Get more from NASCAR Cup Series
Follow your favorites to get information about games, news and more
---