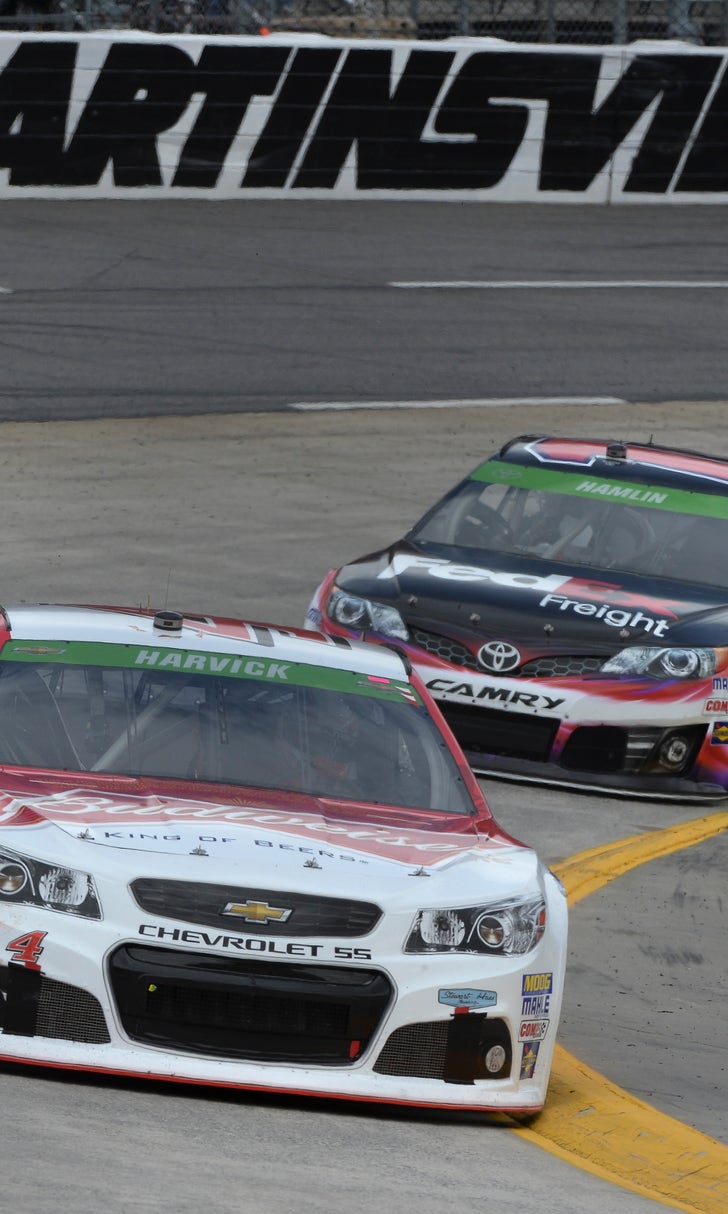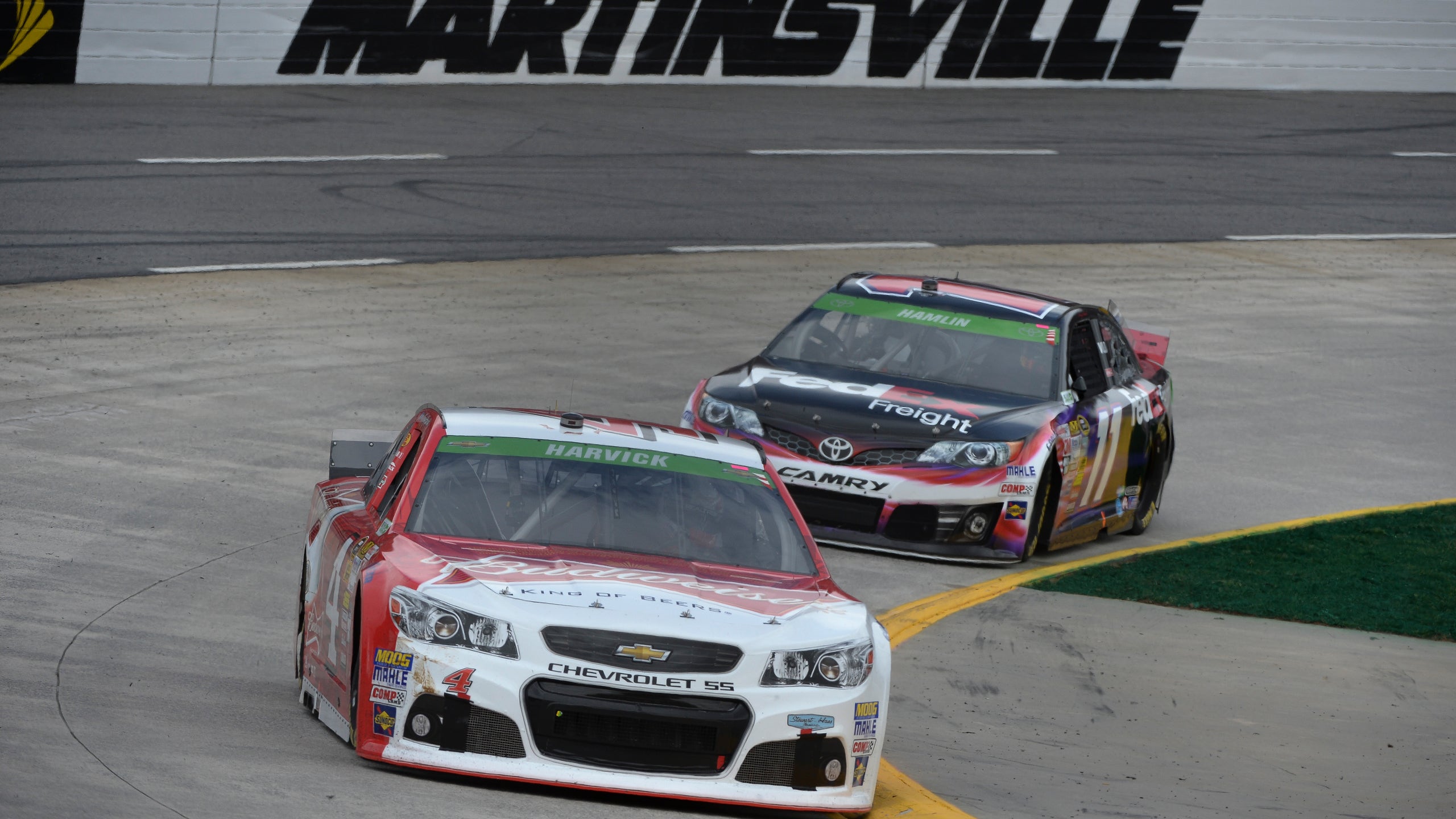 Crunching Chase numbers: Take them in, then throw them out
BY Tom Jensen • October 26, 2014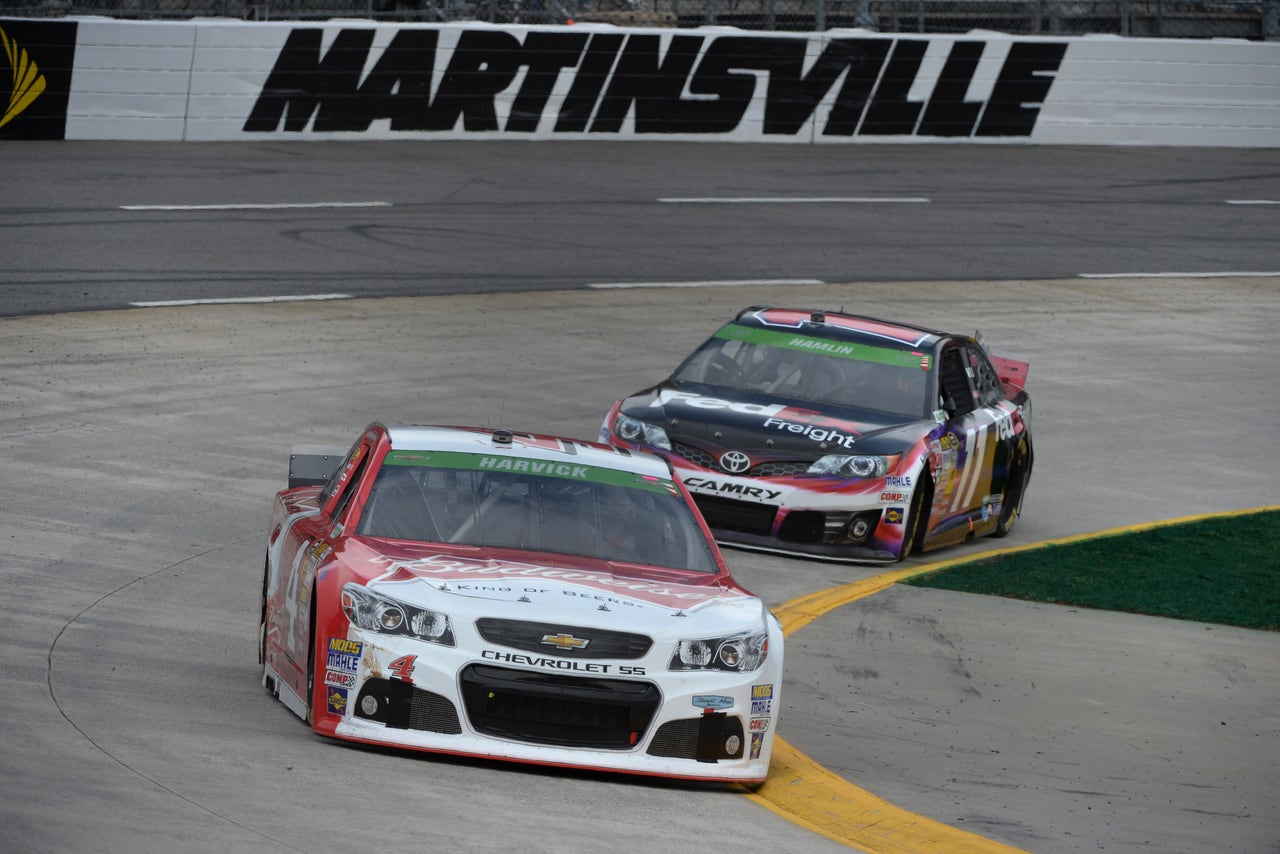 If you pay close attention to the numbers, so far the Chase for the NASCAR Sprint Cup has gone pretty much the way a reasonable person might expect.
Seven of the top nine drivers in points at the end of NASCAR's 26-race regular season have advanced to the eight-driver Chase Eliminator Round, which begins this afternoon at Martinsville Speedway. The lone exceptions were Hendrick Motorsports teammates Jimmie Johnson and Dale Earnhardt Jr., who were knocked out of the Chase last weekend at Talladega.
On paper, Martinsville should be one of the easiest races of the Chase to predict: Johnson, Jeff Gordon and Denny Hamlin have won 20 races on the tiny 0.526-mile paperclip, including 17 of the last 23. It's those three against the field when it comes to picking a winner.
And yet, Martinsville can easily serve up the unexpected.
In the spring race here, Kurt Busch came out of nowhere to score what would turn out to be his only race victory of the season. "I never knew we would have a shot at beating Jimmie Johnson at Martinsville," said Busch after that race. "I always drew a line through this track because I was never good here. I battled for 15th all the time."
Gordon and Johnson have both looked good so far this weekend. In each of Saturday's two rounds of practice, Gordon posted the fastest 10 consecutive lap average speed and Johnson was second in Happy Hour and fifth in the earlier session.
Hamlin, however, was a disappointing 25th in 10 consecutive lap average in the morning practice and only marginally better at 18th in Happy Hour. The good news for Hamlin is that he will start fifth, so he will have a good pit stall and will begin the race near the front.
That's not the case for Kevin Harvick, who qualified a dismal 33rd on Friday, but was fast in practice on Saturday. Harvick's Stewart-Haas Racing Chevrolet put down the fastest single lap in Happy Hour, so he has speed in his race car. Navigating through the field might be treacherous, though.
Other drivers to keep an eye on this afternoon: Brad Keselowski, the 2012 champion, was third-fastest in 10 consecutive lap average speed in both rounds of practice Saturday. Keselowski was 38th here in the spring after an incident on pit road, but scored four consecutive top 10s before that at this track.
You can't discount Keselowski's Team Penske teammate, Joey Logano, who starts on the outside of Row 1 next to pole-sitter Jamie McMurray. Logano finished fourth at Martinsville in the spring, after leading 39 laps.
Last but not least, Chase dark horses Matt Kenseth and Ryan Newman also could shine. Kenseth qualified third and has been fast all weekend, while Newman starts ninth.
For the eight drivers still alive in the Chase, there are two goals today: The first is to win; and if you can't win, the second goal is to stay out of harm's way and not have a catastrophic finish that leaves you in a deep points hole.
It ought to be a great battle today and don't be surprised if some feathers get ruffled along the way. After all, it's time for the boys -- and in the case of Danica Patrick, girl -- to have at it.
VIDEO: Kurt Busch holds off Jimmie Johnson to win the spring race at Martinsville
---
---