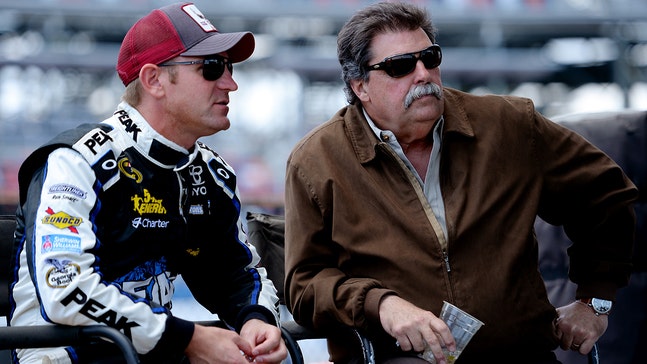 Clint Bowyer moving forward, but controversy continues to follow
Published
May. 7, 2014 10:00 a.m. EDT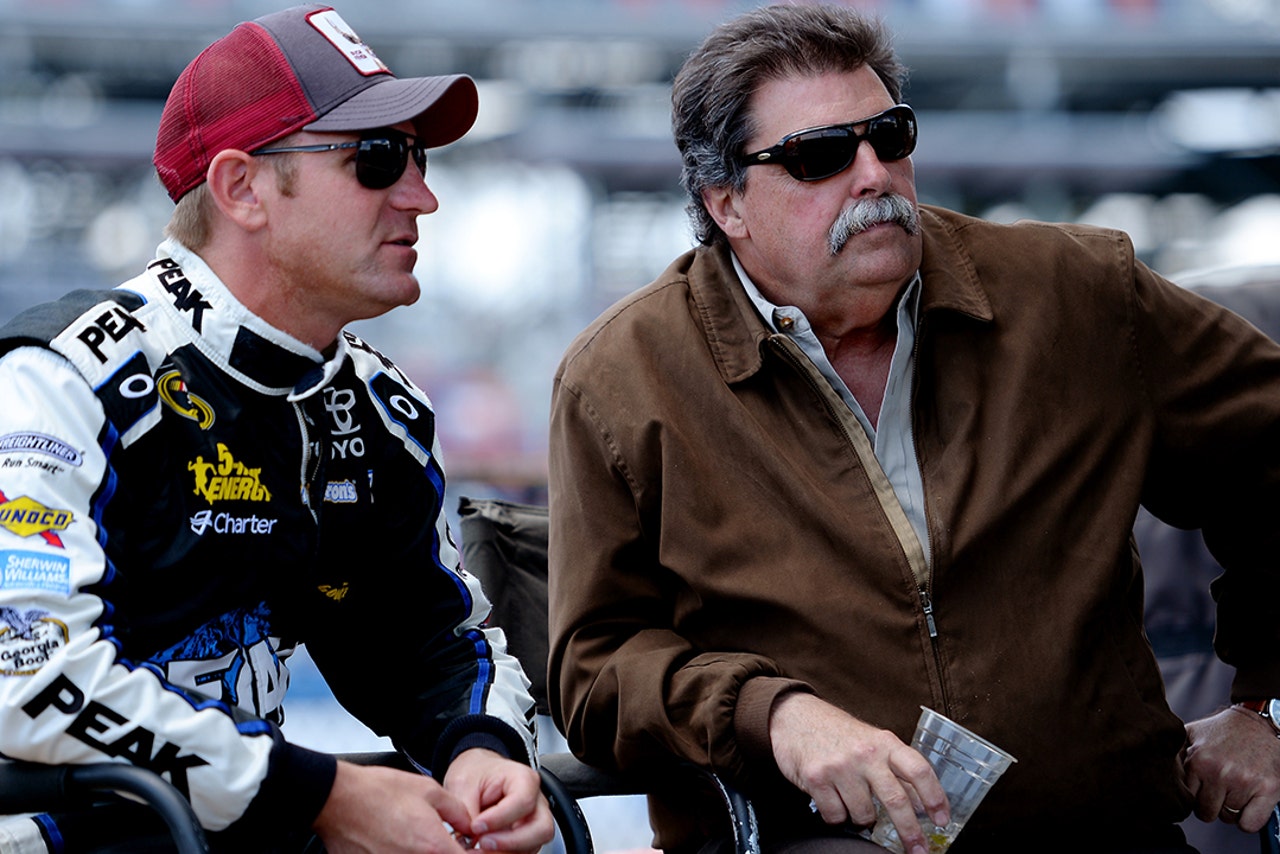 Last Sunday at Talladega marked our eighth different winner in 10 races. To take that a step further, the top three finishers posted their best finish of the year. So now that Denny Hamlin has taken the pressure off himself and the team, somewhat, the question now turns to who might be the next driver to get their first win of the season.
What I hear a lot of teams talk about is actually the No. 15 of Clint Bowyer from Michael Waltrip Racing. He was good at Martinsville, but unfortunately his crew kind of got him in trouble there. Had a great finish at Talladega. He recently got married, and he and his wife announced earlier this week they are expecting their first child. Michael Waltrip Racing announced they have also signed Clint, crew chief Brian Pattie and 5-Hour Energy to a three-year extension, so there are quite a lot of good things happening right now in Clint's life.
So it seems like the No. 15 has gotten back to the consistency of knocking on victory lane's door. We always tell you that if you do that long enough, one of these days victory is going to answer the door. Clint has a lot of positive momentum going both personally and professionally, so he's loose and happy. Trust me, I know from experience, when you can get your driver in that frame of mind, the sky is the limit.
If all that weren't enough, take a look at where we are racing this Saturday night?  We're at Clint's home track at Kansas Speedway. So to me, I'm looking at Clint Bowyer becoming winner number nine because all the signs sure do point directly at him.
Both the MWR cars had an awesome finish Sunday at Talladega, which then had some fans asking me if the Richmond debacle from last year is finally behind them. I say no. Last year is going to continue to haunt them on a regular basis. I sure hate to put it that way, but its just still too fresh in everyone's minds.
I wager to say this will linger until we get through Richmond in September under this new Chase system. Right, wrong or indifferent the analogy is going to be made as we get closer to, and actually into that race of what a difference a year makes. The reality is had we had this year's Chase format last year, then the whole episode which gave our sport a black eye last September would never have happened.
Obviously you can never live in a "what if" world, but just think of the larger ramifications that would not have come to pass if we would have had this new Chase format last year. NAPA might not have pulled out as a sponsor from Michael Waltrip Racing. Martin Truex Jr. wouldn't have lost his ride and MWR would still be fielding three teams.
So I think we need to get through Richmond in September and then maybe the book will be closed on this episode a little tighter. It's just the nature of our sport. I've been in this sport for a long time and everything bad that happens in NASCAR always resurfaces from time to time. It's just the way it is. As a sport we pretty much live in a glass house so for a while yet it's still going to be remembered. 
---
---