NASCAR Cup Series
NASCAR Cup Series
Busch hints at Raikkonen's next race
Published
May. 21, 2011 5:21 a.m. ET

Kimi Raikkonen cracked the door to a possible appearance in next week's Nationwide Series race at Charlotte Motor Speedway, then Kyle Busch swung it wide open.
When Raikkonen was asked about future plans in NASCAR, he replied, "This weekend and hopefully next week here and then after that there's really no big plans yet."
After two earlier denials, Busch was asked a third time about Raikkonen competing for KBM next week, he slyly answered, "Maybe…but I don't own it." Busch did confirm Raikkonen will be driving a Toyota.
NASCAR said Friday that Raikkonen has been approved for the Nationwide Series race at CMS. Sources at KBM say there are certified chassis and motors for Nationwide cars at the shop. The only thing missing now is an owner.
While Raikkonen qualified on time in the Truck race, accomplishing that same feat in the Nationwide Series would be difficult. Despite the Finn's resume as Formula One World Champion, it would not be advisable to enter the race without driver points, which guarantees him a spot in the field.
Principals from Red Bull Racing and Michael Waltrip Racing both denied interest in providing equipment for next week's race for Raikkonen. Attempts to reach Joe Gibbs Racing were unsuccessful. Certainly, Raikkonen could lease the equipment from Kyle Busch Motorsports and run it under his the Ice One Racing banner – a racing team he co-owns in Finland.
---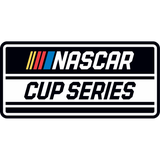 Get more from NASCAR Cup Series
Follow your favorites to get information about games, news and more
---