Busch aims for better luck at Loudon
BY foxsports • July 14, 2012
New Hampshire Motor Speedway hasn't always been kind to Kyle Busch.
Although he won in just his third start on the one-mile track, NASCAR's transition from the old-style car to the new-style car threw the young driver for a loop.
"I won the spring race in 2006, not the last COY (Car of Yesterday) race here, but close to it," Busch said. "I felt like I was just starting to figure out things then, but then coming back here with the COT (Car of Tomorrow) in 2007 and then being with Joe Gibbs Racing in 2008, we just haven't really ever hit anything.
"Felt like last spring we were close — I was making ground and was able to pass some guys actually, but then blew a bead because I was working the car too hard and blew a tire.
"It's just a matter of finding the right setup and finding whatever works. I think we've come here different every single time, but we haven't found the magic way to get around the 'Magic Mile'; so I think (on Friday) we did."
For the first time in 15 attempts, Busch won the pole at New Hampshire with a lap of 133.417 mph on Friday. He'll share the front row with Kasey Kahne. But Busch's history at Loudon has been inconsistent. He's only led laps in five races. He's posted just four top-five finishes, six finishes of 10th or better and three showings of 11th. The balance of his races was 25th or worse.
On Saturday, the No. 18 crew led by crew chief Dave Rogers spent Happy Hour dialing the car in for Sunday. Busch was seventh on the speed chart with a fast lap of 130.927 mph.
"Dave Rogers and everyone has been working hard over the winter trying to figure out what we needed at these flatter, shorter tracks like this here at Loudon," Busch said. "We struggle here. So far, so good — feel like it's a pretty good race car, too."
Busch is 12th in the point standings and 56 points outside of the Chase Zone. But his one victory has him atop the wild-card standings (with teammate Joey Logano in the other wild-card spot). Although Busch has a solid car for Sunday, he believes that Ryan Newman, who will roll off sixth for the Lenox Industrial Tools 301, has to be considered the favorite among those outside the Chase searching for a transfer spot.
Newman is third in the wild-card standings. However, Newman has three victories at Loudon and has finished in the top 10 in four of the past five races here.
"Coming to New Hampshire, you have to look at Ryan Newman," Busch said. "The guy ran really well here last year, he's got a win (Martinsville), and if he wins (Sunday) then he locks himself into the first wild-card spot. Then you're on the outside looking in; well, you're still the second wild card — for me, anyways.
"But Carl (Edwards), when we go to Michigan, he's always really good there, and some other places he's been really fast at — Atlanta is one of the ones before the Chase. If he wins there, he could lock himself in."
Edwards actually sits above Busch in the standings but is winless and thus not in a wild-card position. Busch, who has qualified for the Chase in five of the past six seasons, knows another win would likely lock him in with just eight races to go.
"We need to get a win, for sure," Busch said. "We also just need our finishing position to match how we're running. We can run pretty decent — we'd be in the top 10 in points if it wasn't for all the issues we've had. Sometimes things come in threes; well, I've had two sets of threes — I've had six bad races in a row.
"We definitely have to change that around somehow, someway — whatever needs to happen hopefully can happen here this weekend."
A MATTER OF TIME
Martin Truex Jr. has always considered New Hampshire Motor Speedway "a special place."
Considering the success his family has enjoyed at the Magic Mile, that's not surprising. Truex grew up in New Jersey, and Loudon was a regular stop for the Truex clan. Martin Sr. won the Busch North Series when Martin Jr. was just 14 years old in 1994. Martin Jr. was victorious in both the K&N Pro Series East and Nationwide Series. And Ryan, 20, won in the K&N Pro Series East in 2010.
On Sunday, Truex Jr. will roll off fourth for his 13th start at the track.
"This the only track that all three of us have won at, so it's a cool place to come," Martin Truex Jr. said. "I've got a lot of great memories here. I've been coming here since I was a little kid —Ryan has, too. Great place for us to come to race. Always enjoy coming to the Northeast.
"I'm excited to be here. Our NAPA Toyota has been pretty fast all weekend. Good qualifying effort, and (we're) trying to continue a strong season, which has been pretty good up until the last five or six weeks. We've been in three accidents in five weeks. Try to get that turned around here and have a good run this weekend."
Truex is having a remarkable season. He's been as high as second in the points standings and no lower than 12th. He's currently eighth in points — with the same number of markers as Denny Hamlin — who beats Truex on a tiebreaker.
But this is also a contract year for Truex, who is in his third season with Michael Waltrip Racing.
"I didn't expect anyone to bring that up — of course I'm kidding," Truex Jr. said. "We're getting close. We're kind of finalizing some details, but I've been obviously extremely happy with the performance of the team this year. It's been so great to be a part of MWR, not only this year, but the last three seasons.
"To really be a part of where we've kind of come from as a team and where we're heading — to be a part of that building process and be a part of the performance of the team increasing and kind of feel like I've had a little bit to do with the team's success has been very fun for me, and it's something I want to continue doing.
"For us, right now it's just about putting the details together. Again, I'm looking forward to spending a lot more years at Michael Waltrip Racing, and hopefully we can get that wrapped up soon."
NUMBERS GAME
3: Elliott Sadler's points lead over Austin Dillon in the Nationwide series
19: Nationwide Series wins for Saturday's victor, Brad Keselowski
$100,000: Won by Dillon as the highest-finishing NNS regular on Saturday as part of the Nationwide Dash 4 Cash program (he finished third).
SAY WHAT?
Kevin Harvick on the driving abilities of Amber Cope, who finished 26th in Saturday's Nationwide Series Race:
"She wants to be Danica Patrick, but she can't hold her helmet," Harvick said.
---
---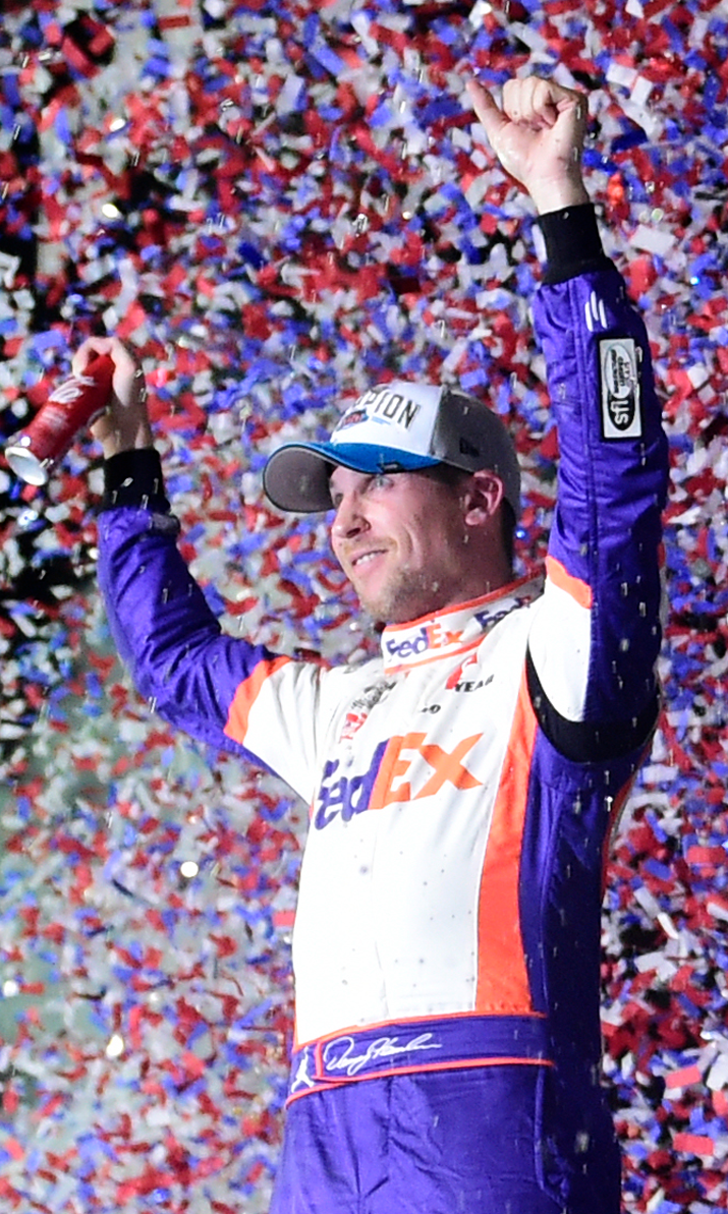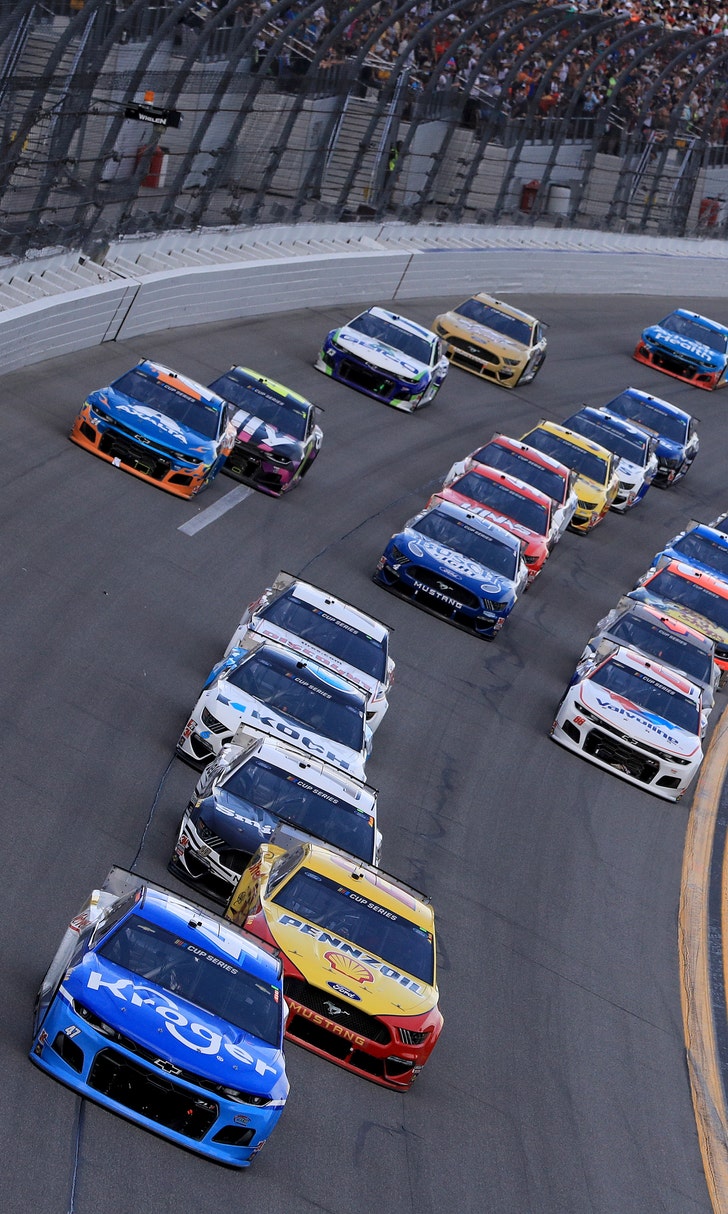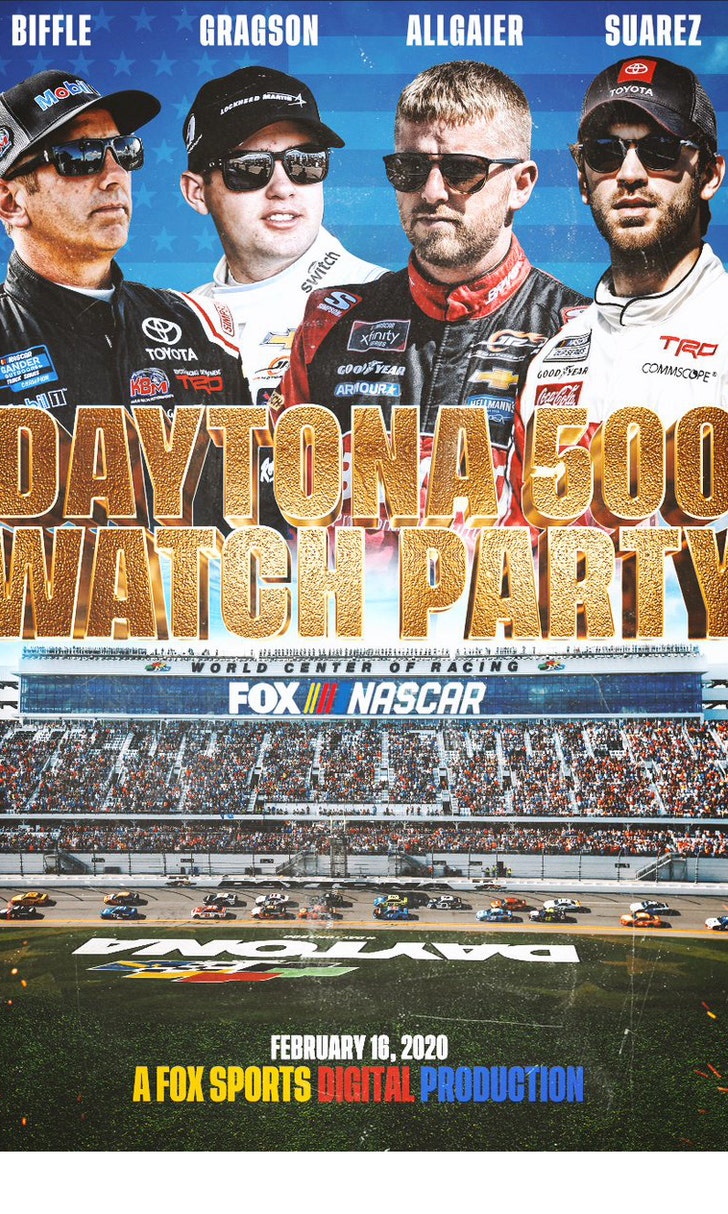 The Daytona 500 Watch Party!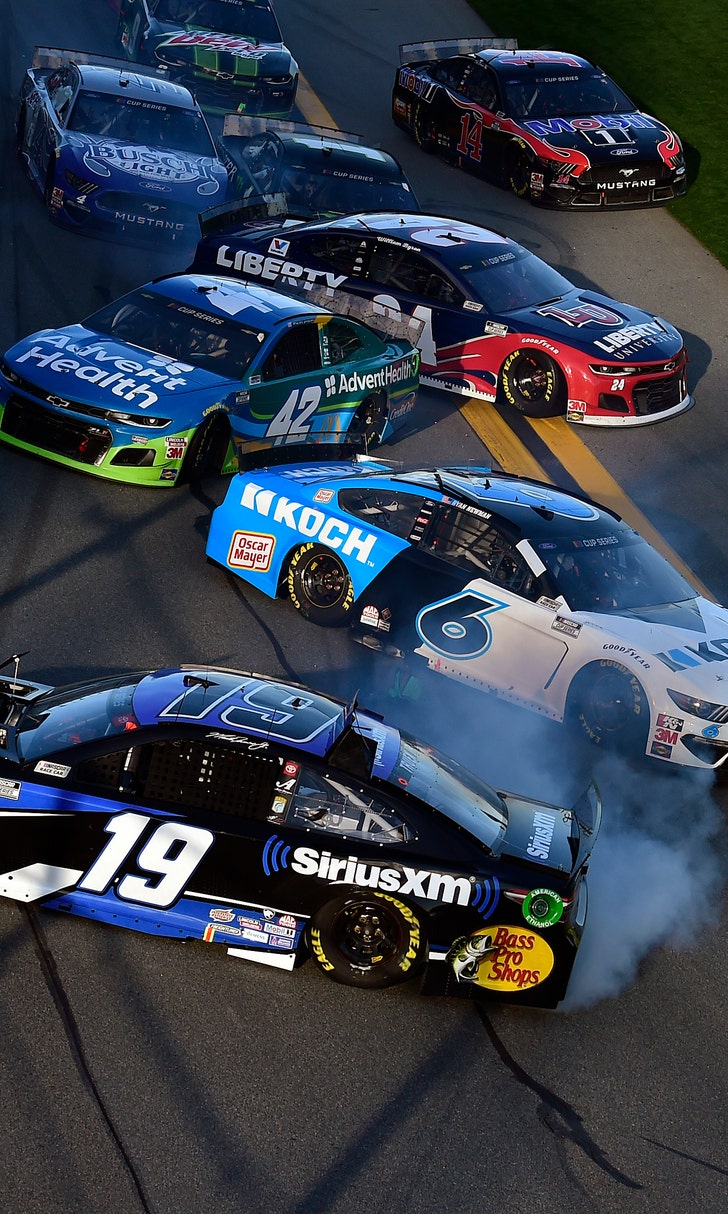 The Numbers Game At Daytona