Brickyard a thrill, and test, for Dale
BY foxsports • July 26, 2013
Dale Earnhardt Jr. has a love-hate relationship with the Indianapolis Motor Speedway.
While the 38-year-old appreciates the history of the track, his results on the two-mile loop have been less than stellar — until last year. After 13 starts at Indy, Earnhardt posted his first top five behind the wheel of the No. 88 Chevy in the 2012 Brickyard 400.
But Junior remembers his first Brickyard experience vividly. As the defending Nationwide Series champion in 1999, Earnhardt was invited to participate in the International Race of Champions (IROC) series. Out of 12 cars, he finished 11th.
"The first time I came here I ran an IROC and just got destroyed by everybody out there," Earnhardt recalled Friday, which was practice day for Sunday's Allstate 400 at the Brickyard.
"It was just such a different track and a really big place. The shape of the track is unique compared to anything else we race on. It's a real technical track, and if you are just looking at the race track, you would assume that all the corners look relatively similar. The car must go through each corner pretty much the same, and what you might be fighting in one corner you would probably assume you would fight in all of them. But to be honest, all the corners are really different, and as odd as it is, they are extremely different from each other.
"Turn one is really tight and feels and appears as indication to how the car drives that it's a much tighter and shorter radius corner, and each corner after that appears to be less so. With turn four being the larger corner, without a better way to describe it, when you look at them they all look the same. The car certainly doesn't drive the same through them characteristically year after year."
During Friday morning's practice, Earnhardt was 10th on the speed chart with a lap of 182.297 mph, but was fighting a tight condition through Turn 3. Like a lot of drivers, Earnhardt was challenged by trying to keep the splitter off of the track.
Still, Earnhardt will have his teammates — including defending Brickyard 400 winner Jimmie Johnson — to rely on for additional data.
"The car drives differently in each corner, and you have to start adjusting on the car and trying to improve on something at one end of the track and not ruin something at the other end of the track and make problems for yourself at the other end," Earnhardt said.
"That makes it a bit of a challenge, a good challenge, trying to get a car that goes fast and a car that doesn't have trouble at one end of the track and make things difficult."
Junior was still in high school when NASCAR first tire tested at the track. When the sport elected to race here in 1994, he considered the move "a big deal." Like many, Earnhardt was curious about the complexion of stock-car racing on a traditional open-wheel track with no banking and 90-degree corners. His conclusion?
"It turned out to be quite a thrill and a lot of fun to watch," Earnhardt said. "It was just overwhelming, because I was just a kid."
Although Dale Earnhardt Sr. finished fifth in the inaugural event, he won the following year. And when Junior made his NASCAR debut in 2000, he made history as the first son to compete against his father in a Cup car at IMS. To this day, Earnhardt considers the motorsports mecca to be one of the top venues on the Sprint Cup tour.
"It's in the top five or three," Earnhardt said. "I would never place anything above the Daytona 500, being that is our biggest event, our marquee event. It [Indy] is second or third. I don't know that you can place importance on races specifically so much so that you can put them in order.
"It's an important race. Anybody who wins here gets to put their name along a list of names of legends, and not only in the stock-car racing realm, but also in open wheel and all kinds of other different series. It's a pretty big deal, and there is a good amount of envy to the guys that have won this race before, more so than I feel at other race tracks that I haven't won at. I would say it's a pretty important race. It ranks right up there."
TIME FOR A FACELIFT?
After 100 years, Indianapolis Motor Speedway is starting to show its age.
Not surprisingly, the track has a wish list of capital improvements budgeted at $100 million in an effort to regain its youthful glow. One idea that's been bantered about is the addition of lighting the two-mile track and running the NASCAR shows at night.
Four-time Brickyard 400 winner Jeff Gordon, who used to call Indiana home, likes the idea — particularly if NASCAR opted to run the race on Saturdays again. He believes that racing under the lights is "exciting thing for fans and competitors."
"I think it would be awesome to race here at night," Gordon said. "But this goes back again to the history of the Indy 500 and the racing here. Yes, there is tradition with the Brickyard 400, but it's not the tradition of the Indy 500. I would never want to see the Indy 500 run under the lights.
"But the Brickyard 400 breaks traditions. It always has — by being the first stock-car race to happen here. Someone could tell me more about the history of the track, but I always heard that was the only other race to happen here. I think they had a bicycle race here one time. So why not change it up? Why not have the race have some different scenarios in the days that it's run? Let's have a night race."
While lighting the speedway seems like the perfect way to jazz up a race that's lost its luster over the last few years, Clint Bowyer considered the bigger picture.
"Boy, you're going to need nuclear power to light this place," Bowyer said. "You're going to have to shut down downtown to have enough power to light this track — it's huge. I don't know that that matters.
"Just look back at all the races that have been run on this place. That's what's important about this track in my opinion is the tradition of coming back here. I think that's why the fans have come here for years and years and years. It's always been a day race. I don't see why it shouldn't be."
SOCIALIZING
Nationwide Series rookie Parker Kligerman tweeted this on making his Brickyard debut:
"Was BADASS getting to cross the line of Bricks for the first time! An honor to get to drive here.''
NUMBERS GAME
185.410 mph — Fastest lap in first Sprint Cup practice, set by Juan Pablo Montoya on Friday. The Sprint Cup qualifying record of 186.293 mph was set by Casey Mears in 2004.
177.741 mph — Best 10 consecutive lap average in first practice, set by Jimmie Johnson.
477 — The most career laps led in a Brickyard 400 (Jeff Gordon).
2,987 — The most career laps completed in Sprint Cup competition at Indianapolis Motor Speedway (Jeff Burton).
SAY WHAT?
In 2012 Brad Keselowski earned two rings — one for winning the championship and one for winning the inaugural Indiana 250 Nationwide Series race at Indianapolis Motor Speedway. On Friday, Keselowski said he'd like a third ring — one symbolizing victory in the Brickyard 400.
"I'm not ready to get married," Keselowski, 29, said. "But I'd like to put another ring on it."
More important, however, Keselowski would love to be the first driver to reward team owner Roger Penske with his first Brickyard 400 win. Although Penske has 15 Indy 500 victories, the Captain has yet to kiss the bricks.
"Any time you can win something that R.P. has never done, it's special whether it's a championship or a specific race," Keselowski said. "He makes this program go, and we try to make him happy whenever we can because our jobs depend on it."
---
---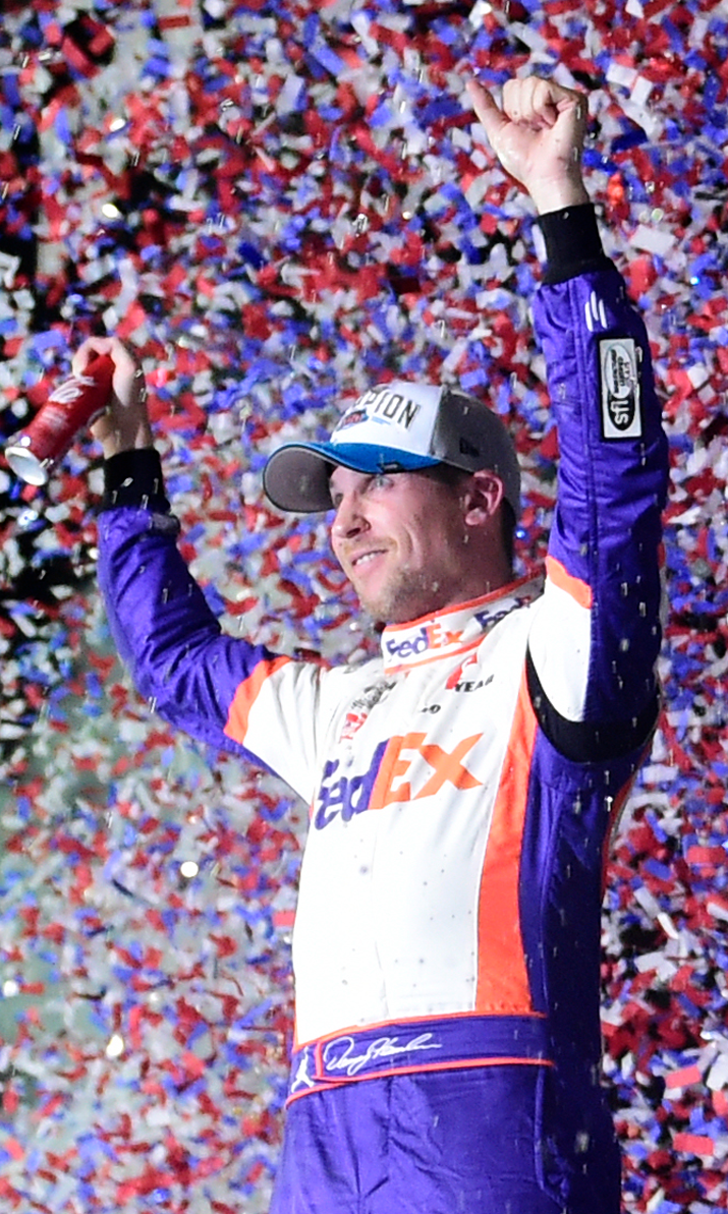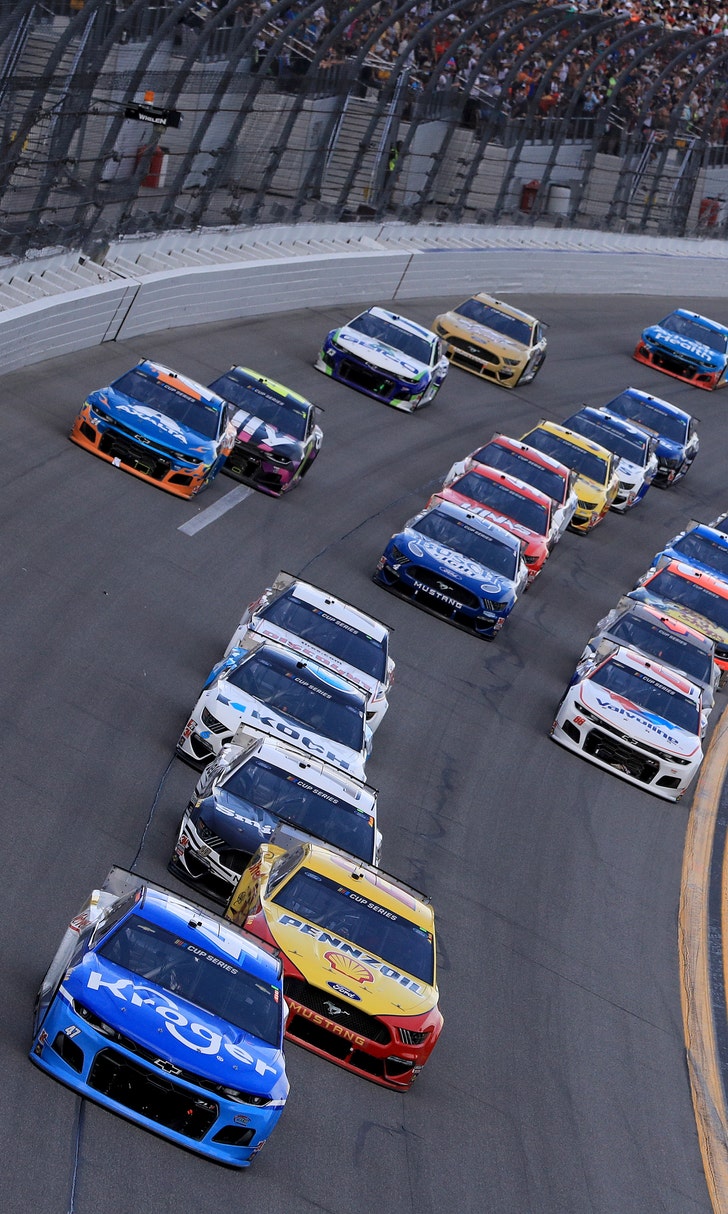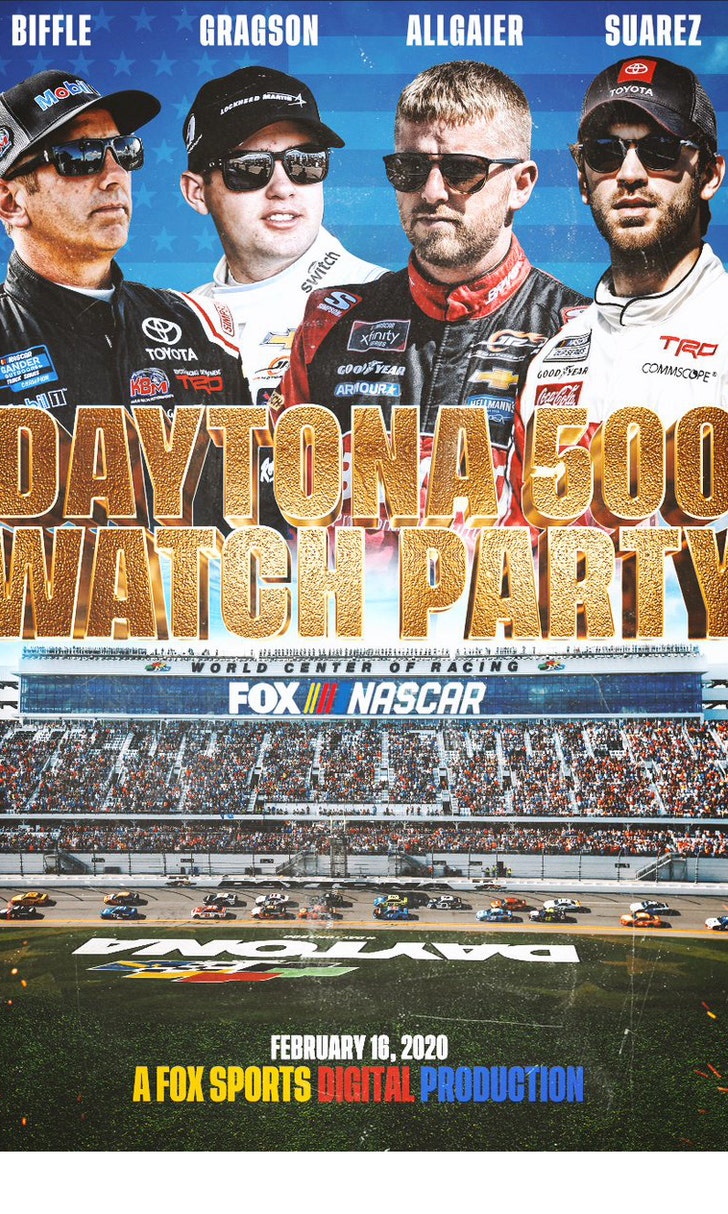 The Daytona 500 Watch Party!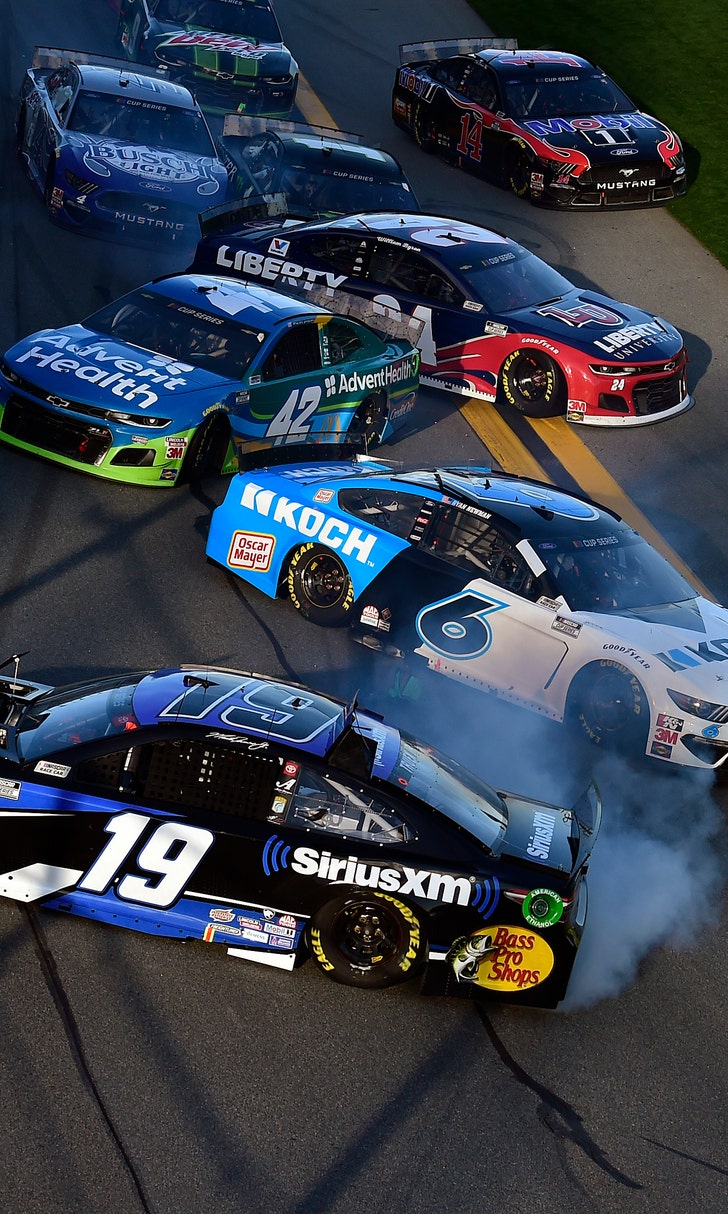 The Numbers Game At Daytona