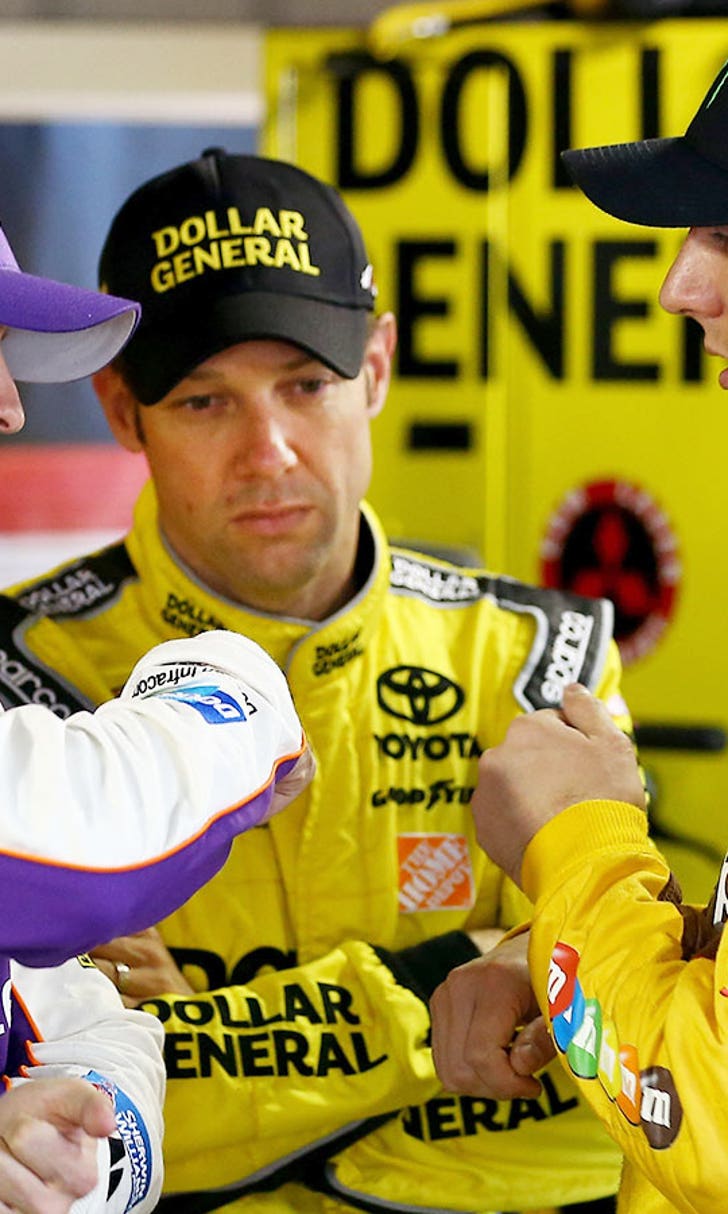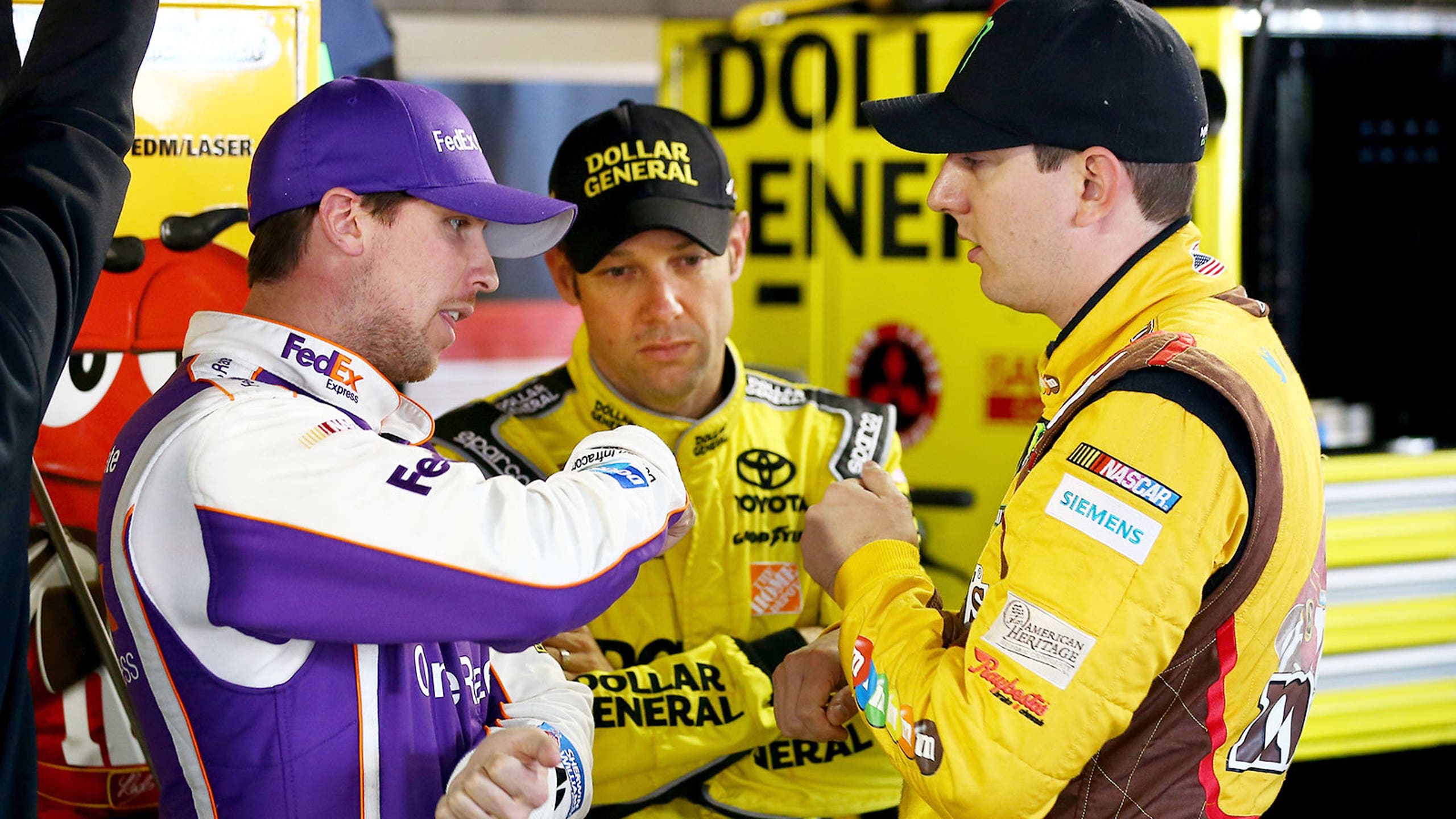 Back on track? Gibbs teams look to repeat past Bristol glory
BY Tom Jensen • March 13, 2014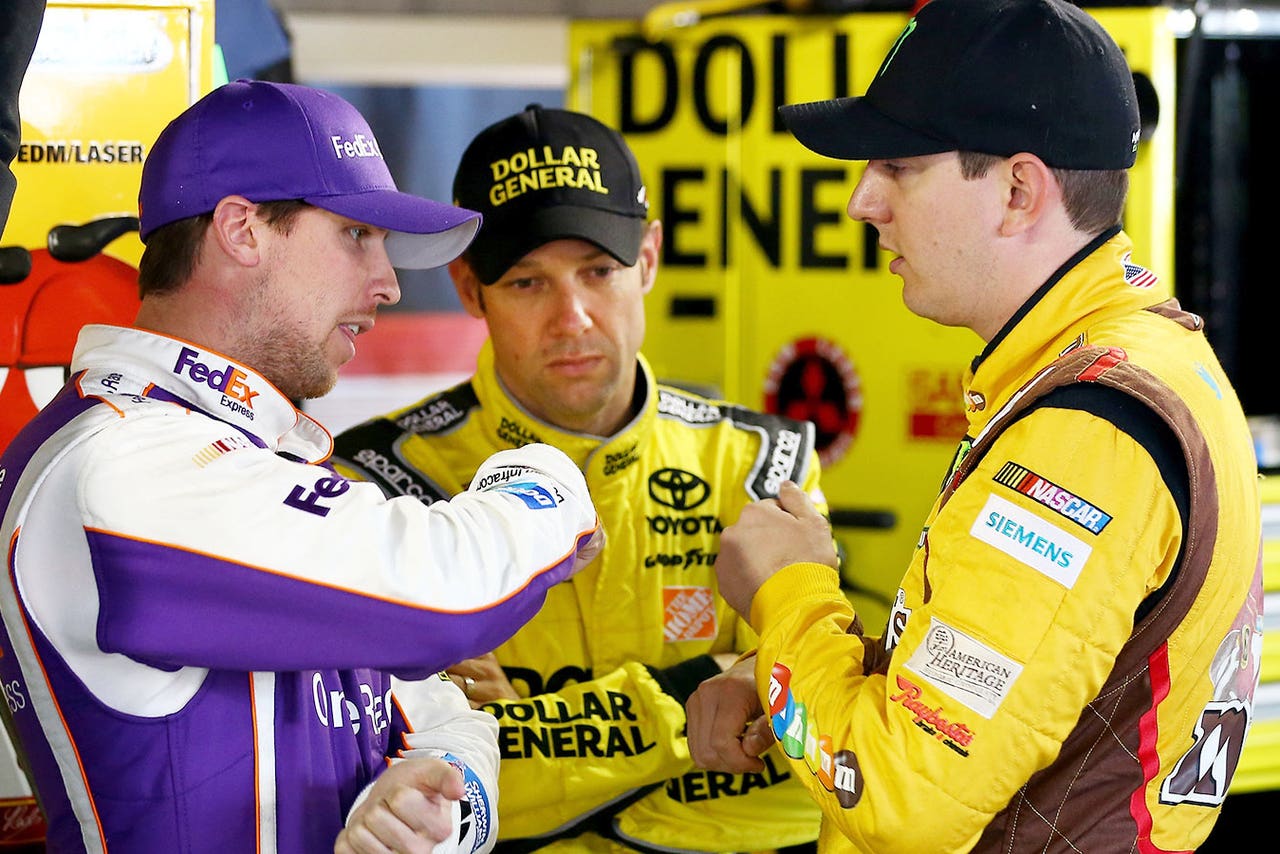 So far, the 2013 NASCAR Sprint Cup Series season has produced three different winning drivers from three different teams in the first three races. Do not be surprised if there's a fourth new winner this weekend at Bristol Motor Speedway.
The high-banked 0.533-mile Bristol track is notoriously unforgiving, a place where a good day can turn ugly in the flash of an eye. That said, it's a place where some drivers and teams historically have enjoyed great success.
And that's what the folks at Joe Gibbs Racing are hoping will continue this weekend.
In each of the past three seasons, at least one JGR driver has won at Bristol, with Kyle Busch, Denny Hamlin and Matt Kenseth each taking a turn in Victory Lane. Collectively, the three JGR pilots have won nine races at Bristol, and there's no reason to think they won't be a factor again this weekend, especially given that JGR has won six of the last 10 Bristol races.
Kenseth won the August Bristol race last year and was up front in the spring race when Jeff Gordon blew a tire and hit him. Kenseth led 85 laps in the spring race last year and has led a total of 414 laps in the last five races here. He should be fast again this weekend.
"We crashed out late in this race last year, but before that happened, I thought that we had a really great race car all weekend," said Kenseth, a three-time Bristol winner. "We had such a fast car last spring, as well as last August, and we were fortunate enough to hold on and win the second race. Actually, we had two pretty spectacular race cars for both Bristol races last year and I'm hoping to continue that with our Husky Toyota for this coming weekend. It's a track that I really like racing at, and the Gibbs cars seem to run really well at Bristol, so I'm really looking forward to getting there this weekend."  
Busch has had even more success at Bristol, winning five Cup races, which ties him with his brother Kurt and Jeff Gordon for tops among active drivers. Kyle also has led a whopping 1,431 laps at Bristol.
"It's certainly a crazy racetrack and there's not many of them out there that are like it," Kyle Busch said.
Busch said NASCAR's new win-and-you're-in format to the Chase for the Sprint Cup may embolden some drivers to get more physical at the end of the race.
"It changes everything and what everybody's strategy is and what all it's going to boil down to," Busch said of NASCAR's new championship format. "You never know what you will see at Bristol. You could have guys racing each other hard for the win and move the other out of the way just to get that win and lock themselves in."
As for the third member of the JGR clan, Hamlin had a memorable spring Bristol race last year, and not in a good way.
It was here were Hamlin got in a confrontation with former JGR teammate Joey Logano, which escalated into first a war of words on Twitter and then a last-lap crash that broke Hamlin's back a week later at Auto Club Speedway.
Hamlin will be looking to get back on track this weekend.
"Bristol has been a pretty good track for our FedEx team over the years," said Hamlin. "We don't have all the good finishes that I think we deserved, but we have run up front, led a bunch of laps and got a win there. It's a tough place to pass and you have to deal with a lot of traffic, but it's a fun track fun track for the drivers and a great place to watch the race as a fan. Hopefully, we can get another Bristol trophy on Sunday."
---
---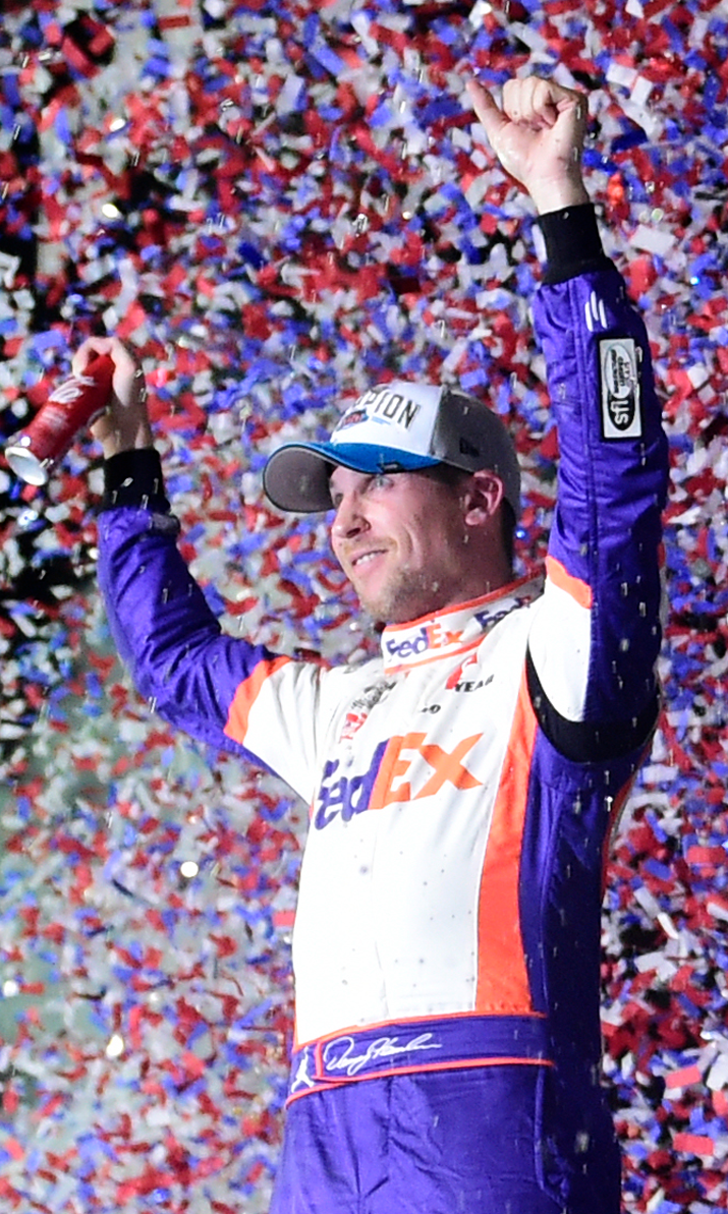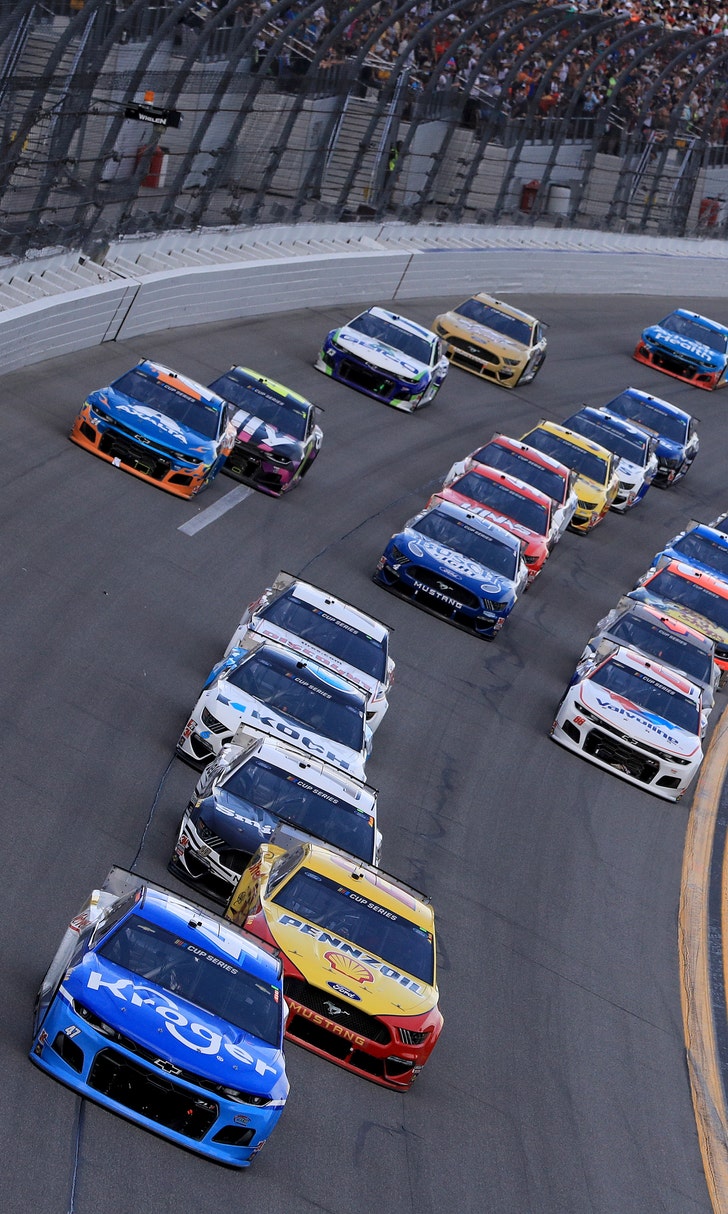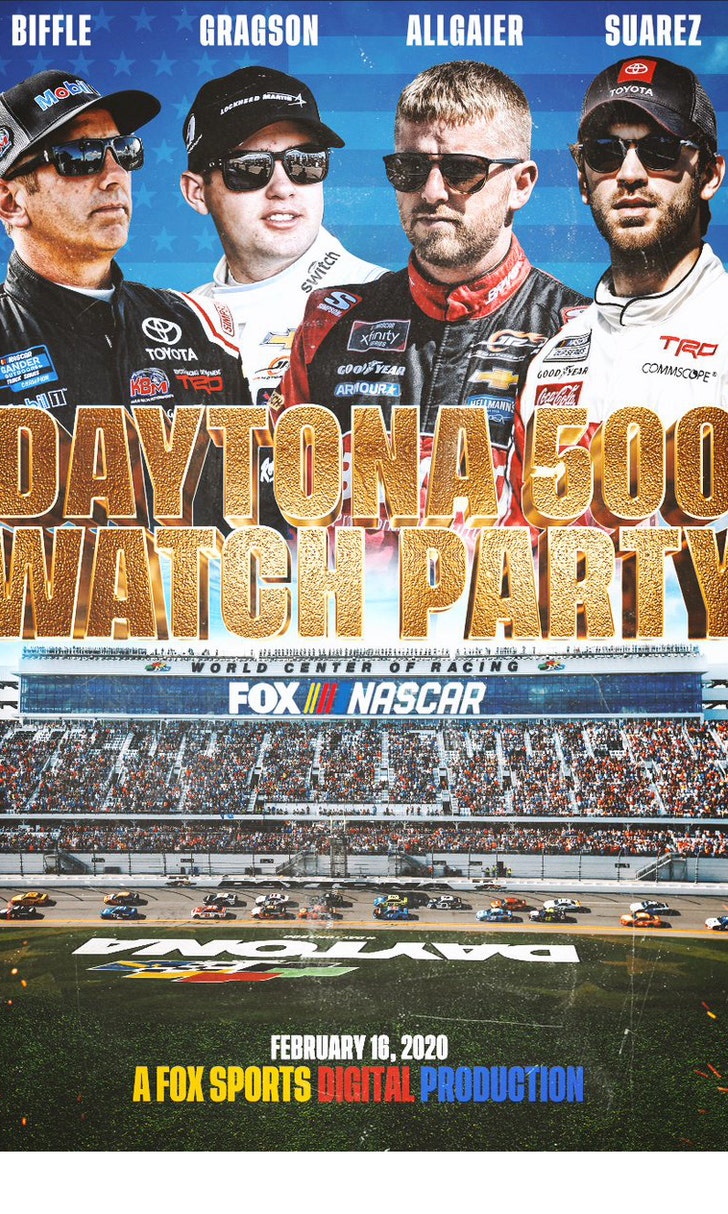 The Daytona 500 Watch Party!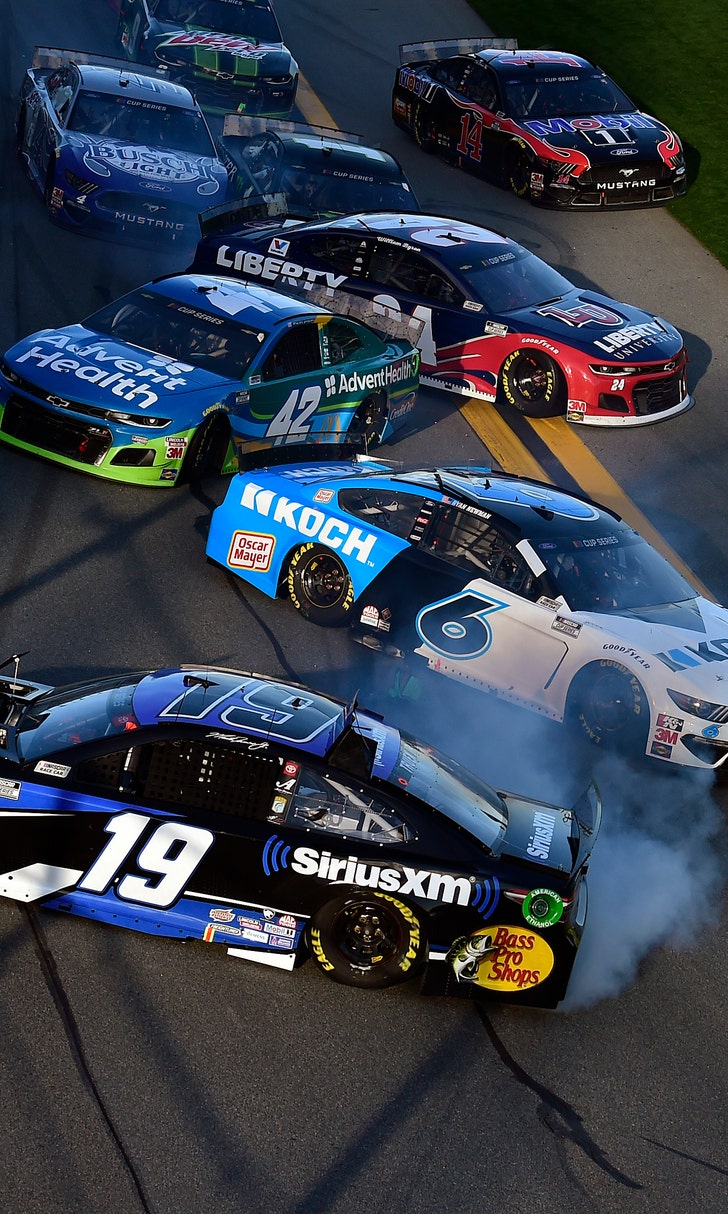 The Numbers Game At Daytona