NASCAR Cup Series
NASCAR Cup Series
Analysis: The worst may be yet to come for NASCAR crew chiefs
Published
Jun. 9, 2016 9:51 a.m. ET

In NASCAR as in life, be careful what you ask for. You just might get it.
If you don't believe it, just look at NASCAR's Sprint Cup Series penalty reports for the last two weekends.
Following the Coca-Cola 600, Randall Burnett, the crew chief for AJ Allmendinger, and Kurt Busch's crew chief, Tony Gibson, were each suspended for one race because of lug nut violations.
This week, Kyle Larson will be without his crew chief Chad Johnston for a similar violation in Monday's race at Pocono.
For those of you keeping score at home, that's three crew chiefs suspended in two weeks for lug nut violations. And there are 22 races left in the season; if the rate of suspensions continues for the rest of the year, we'd be looking at another 33 suspensions. 
Ludicrous, you say?
Yes, it is. 
And in reality, I don't see anywhere near that many suspensions going forward, but there definitely will be some. And they will matter more to some teams than others. 
Busch won at Pocono with engineer Johnny Klausmeier doing a great job filling in for Gibson.
That said, the Stewart-Haas Racing team that Busch drives for is one of the sport's elite teams and Busch is an equally elite driver.
But for drivers at mid-level teams -- Allmendinger and Larson, for example -- losing a crew chief is a more a serious blow because they don't have the depth of talent that the top teams do, and they are on the periphery of making NASCAR's playoffs.
If you're a driver sitting 15th to 20th in points, the last thing you want is to lose your crew chief while you're scratching and clawing to make the Chase for the NASCAR Sprint Cup. 
And I'm openly cringing at what could happen when the Chase gets here. Will a crew chief be suspended for two or three races if he gets caught with loose lug nuts for a second time? Would NASCAR take a race win or a Chase spot away over lug nuts?
It sounds absurd, I know, but you better believe crew chiefs are worrying about, too.
Now as for the "be careful what you ask for" aspect of this, the new rules came about as the direct result of driver complaints about safety, because some teams were using four lug nuts on one side of the car and only three on the other at some tracks.
The drivers complained, NASCAR reacted, and the policy was changed. 
And just look at the chaos it created and know that the worst is yet to come, at least if you're a crew chief. 
In fact, this mess is the very definition of the term "pyrrhic victory."
Stay tuned.
It's going to be a long, hot summer. 
Before it's over, you're going to be hearing a lot more about this issue. 
And loud, angry voices wondering how the hell to fix it. 
Just be careful what you ask for.
Because in NASCAR as in life, the solution sometimes is worse than the original problem ever was.
---
---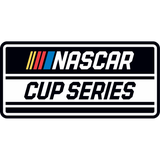 Get more from NASCAR Cup Series
Follow your favorites to get information about games, news and more
---