NASCAR Cup Series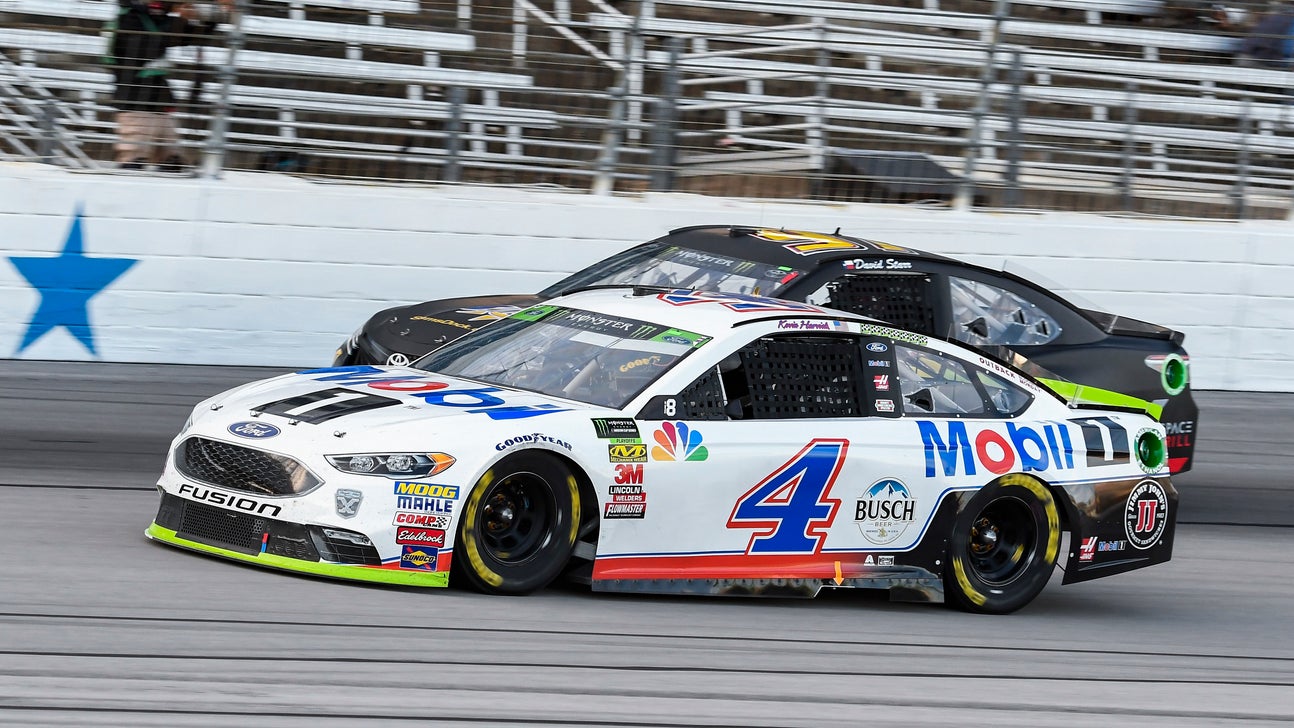 NASCAR Cup Series
Suspended crew chief says other teams were cheating first
Updated
Mar. 4, 2020 3:55 p.m. ET
AVONDALE, Ariz. (AP) — Kevin Harvick shrugged off a cheating scandal to show he's still a legitimate title contender by winning the pole for his final crack at making the championship race.
As for what exactly happened with his race-winning car last week, Harvick didn't offer any new information after claiming the top starting spot at ISM Raceway outside of Phoenix.
"I don't build the cars. I can't tell you what's good and what's bad. I just show up and drive the cars," Harvick said Friday.
But his crew chief, Rodney Childers, said Stewart-Haas Racing modified the spoiler on Harvick's car because other teams were already doing similar alterations. Childers is suspended for the final two races of the season and working at the race shop in North Carolina as Harvick tries to overcome a devastating penalty issued this week for what NASCAR determined was a blatant case of cheating.
Harvick won last weekend at Texas. When the spoiler was removed from his No. 4 Ford during an extensive inspection in North Carolina, NASCAR discovered the part had been altered.
It is NASCAR's belief that SHR built its own spoiler and tried to pass it off as one distributed by the vendor. The spoiler was offset to the right and NASCAR says it gave Harvick an aerodynamic advantage.
SHR did not appeal the penalty and acknowledged "NASCAR determined we ventured into an area not accommodated by its rule book."
Childers elaborated in a series of tweets early Friday morning in which he said SHR made the decision to move the spoiler after other teams shifted their decklids and spoilers to the right in the previous 1.5-mile race at Kansas Speedway. Childers said it was too late for the team to move the decklid for the Texas race.
"This year there isn't a number or officiating on the offset of the decklid and spoiler together on the car. And at Kansas we noticed people we were racing had the spoilers and decklids further to the right than ours. And it was too late to move the decklid over more," Childers posted on Twitter.
Additional posts claimed the downforce advantage was "4 counts. That's 0.04% of the total downforce of the car. If you think 4 counts is the reason we won you're way wrong."
He also said there were no hard feelings between NASCAR and SHR, which has all four of its drivers still eligible for the playoffs and has been the most dominant organization in NASCAR all season.
Harvick leads the series with eight victories, but two were with illegal cars. His Las Vegas victory from earlier this year was disqualified, as was last week's Texas win. That disqualification cost Harvick his automatic berth into next weekend's championship race and Childers and car chief Robert Smith are suspended.
Harvick is still mathematically in contention to advance into the final four and he's a nine-time winner at Phoenix, site of Sunday's final championship-qualifying event. He won at Phoenix earlier this year.
Harvick, the 2014 champion, had no scheduled media availability at ISM Raceway but was required to attend a news conference after winning the pole. He was contentious as he declined to delve into the scandal surrounding his team, but praised the organization for its strong effort Friday.
"It's more about people than it is about cars and we've got a lot of good people," Harvick said. "You can't drive a slow car fast and you can't beat good people."
Joey Logano, the only driver already locked into next week's title race, was not bothered by the accusations against Harvick's team. He also said he's not wondering if SHR, or others, have been cheating all year.
"Everyone pushes hard and it's nothing new," Logano said. "We like making a big deal out of it, a big stink out of it, but honestly it is part of our sport. There are a lot more items on our cars than there is in football. As competitors we push to that edge and sometimes we go a little over the edge and sometimes it's all about the way you interpret the rulebook."
Logano missed the playoffs last year because his only victory of the season was disqualified when his car failed inspection. That infraction at Richmond in the ninth race of the season haunted Logano's team the entire season.
He's not expecting the fallout from the SHR penalty to slow Harvick, who typically elevates his game during times of crisis.
Harvick's 2014 championship season had brief drama because he shoved Brad Keselowski into a scrum to trigger a melee between Keselowski, Jeff Gordon and their crews. The next week, facing elimination if he didn't win at Phoenix, Harvick dominated the race and advanced into the championship finale.
He won at Homestead to claim his first Cup title the next week.
Harvick was runner-up the next season — a year in which he deliberately caused a wreck at Talladega to prevent a bad day hurting his title chances — and is trying to requalify for the finale for the fourth time in five years.
Logano thinks Harvick will be steady this weekend and the biggest deficit the team is facing is not having Childers at the track to lead the team. Childers is banned from the garage but can be in communication with his crew. He said on Twitter he plans on putting in 14-hour work days at the North Carolina shop this weekend. It is possible he could be on property at Homestead-Miami Speedway for the finale.
"I think if there is going to be a hiccup, it's not gonna be on Kevin's part," Logano said. "I think Kevin is the type of driver that rises to the occasion. There can be a hiccup in communication. Obviously, they'll be in communication with Rodney ... but it's not going to be very quick. You know the way things get lost in translation sometimes on the phone compared to being face-to-face.
"You are going to have those situations, and it's for the next two races. I'd say it's a big hit for them, but I'd also feel like that car is going to make it through (to Homestead) as fast as they are and going to their best race track."
---
---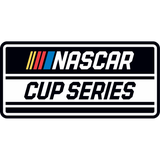 Get more from NASCAR Cup Series
Follow your favorites to get information about games, news and more
---