Major League Baseball
Major League Baseball
Young O's catcher impresses coaches
Published
Apr. 6, 2011 1:00 a.m. ET

As Orioles right-hander Jason Berken warmed up for his first appearance of the season, manager Buck Showalter and pitching coach Mark Connor noticed that every one of the reliever's pitches was up.
"I said to Buck, 'If I was catching, I'd throw a slider right now, just to get him to get the ball down,'" Connor recalled Wednesday. "The first pitch he threw was a slider. I looked over at Buck and he was laughing, shaking his head."
The pitch was called by Orioles catcher Matt Wieters, who is not yet 25 and entering only his second full season. Connor, who previously was a pitching coach for the Yankees, Diamondbacks, Blue Jays and Rangers, was blown away.
"He is by far the most amazing 'feel' guy at that age that I've ever seen," Connor says. "This kid has a great feel for calling a ballgame. He watches tape. He watches hitters in the box. He makes adjustments.
"The biggest thing I see, he's not going to let kids get beat with throwing a strike fastball in a strike fastball count. That's something we've harped on all spring. Change speeds when you're behind in the count. So far, so good."
Connor, a longtime associate of Showalter's, said the manager raved to him about Wieters all winter. Showalter was not exaggerating, Connor said.
"I watched it in spring training. I saw what he was talking about. (Wieters) is even taking it to another level right now," Connor said.
"His tempo is so good. I told our young starters, you're crazy if you shake this guy off a whole lot. You have a right to shake off. But for the most part, he has an idea of what he's doing back there. He's got a plan. Stay with it."
Wieters, the fifth overall pick of the 2007 draft, also is off to a decent offensive start — he's 5-for-17 with a double and a walk. Showalter has batted him fifth behind Vladimir Guerrero in three of the Orioles' five games.
Wieters' game-calling, though, stands out most. Connor even compares him to another cerebral, switch-hitting catcher from Georgia Tech — the Red Sox's Jason Varitek.
"I don't want to put the label on him at such a young age, but it's Varitek-like," Connor said. "He studies. He really cares about calling a ballgame. A lot of catchers give you lip service that they do. But they don't. They're more interested in getting three hits."
---
---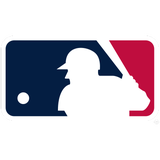 Get more from Major League Baseball
Follow your favorites to get information about games, news and more
---