Major League Baseball
Major League Baseball
Yanks shut down Harper (0 for 7, 5 Ks)
Published
Jun. 16, 2012 1:00 a.m. ET

Entering the 14th inning, the New York Yankees were 0 for 14 with runners in scoring position, and Washington Nationals teen sensation was Bryce Harper was 0 for 6 at the plate.
The Yankees got off their goose egg. Harper didn't.
Mark Teixeira's two-run double to the right-field corner made the difference Saturday as the Yankees won their eighth straight game, beating the Nationals 5-3.
New York outfielder Dewayne Wise, who cut down a runner at the plate in the eighth inning to keep the game tied, said it felt as if the game ''was going to go 25 innings. I was looking at the bullpen thinking I may have to come in and throw an inning or two.''
Jayson Nix opened the 14th with an infield single, then stole second and advanced to third on Derek Jeter's single to left. Jeter's hit made the Yankees 1 for 15 with runners in scoring position, but Nix couldn't score because he had to make sure the ball made it past the infield.
After Curtis Granderson struck out, Teixeira got the Yankees up to 2 for 16 with the double off Brad Lidge (0-1). It was Teixeira's only hit on a day that started - seemingly long ago - with strikeouts in the first, third and fifth innings.
''Find a way to get it done, and that's what our guys did,'' manager Joe Girardi said. ''To be honest, I was having a hard time remembering how we got our other three runs. It was so long ago.''
Freddy Garcia (1-2) pitched two innings to get the win.
Rafael Soriano earned his 12th save, but only after allowing consecutive one-out singles to Jesus Flores and Steve Lombardozzi. The game ended when Soriano got Harper to ground out, ending the rookie's 0-for-7 day that included five strikeouts.
''I thought he was really amped up,'' Washington manager Davey Johnson said. ''I've never seen him swing at balls out of the zone. He was chasing balls. He got into that mode of trying to make something happen.''
One day after turning 40, Andy Pettitte allowed two runs and five hits over seven innings in his Nationals Park debut. He particularly embarrassed Harper by getting the 19-year-old to strike out three times lunging at off-speed pitches in the lefty-vs.-lefty, old-vs.-young matchup.
Harper laid off the off-speed pitches his fourth time up against Pettitte and hit a fastball deep to left-center with a man on the seventh inning, but Granderson made a running two-out catch that temporarily preserved the Yankees' lead. Harper also was called out on strikes in the 10th against lefty Clay Rapada and went down swinging in the 13th against righty Garcia.
Harper declined to speak to reporters after the game, but he was the talk of the Yankees clubhouse. Despite the kid's tough day, Girardi was concerned about a storybook ending when Harper came up in the 14th.
''You start thinking, `OK, this guy's has a really tough day, and people are cheering for him, and it could just change his whole day,''' Girardi said.
But it didn't. The Yankees won for the 18th time in 21 games. The only thing missing was the requisite home run: New York won for the first time all season without hitting a homer, ending an 0-12 streak.
Ian Desmond hit a solo homer in the Washington eighth off Cory Wade that made it 3-all. The Nationals had a chance to take the lead later in the inning when pinch-hitter Adam LaRoche singled to right with Tyler Moore on second.
Wise, who had just moved to right field from left field in a double switch for LaRoche's at-bat, charged the ball and threw out Moore on a close play at home. Replays appeared to show that Moore's hand slapped the plate just ahead of catcher Russell Martin's tag.
''I don't want to say it, but, you know, I made a good throw,'' Wise said with a laugh. ''The umpire says he was out, so that kept us going. That's the main thing - you make it close, you never know what might happen.''
With Alex Rodriguez taking the day off from the starting lineup, Eric Chavez started at third and reached base four times, including a double off the scoreboard in right-center that gave the Yankees a 3-2 lead in the sixth.
Washington starter Jordan Zimmermann allowed three runs and five hits over six innings.
Notes: Pettitte set a major league record by starting his 52nd interleague game, passing Livan Hernandez. He is 19-16 in AL vs. NL matchups. ... Rodriguez appeared as a pinch hitter in the 10th inning and grounded out to second base. ... The Roger Clemens trial is taking place a dozen blocks or so from Nationals Park, but it's hardly the talk of the clubhouse. ''I follow it, but I just wish it wasn't in the news,'' Nationals manager Davey Johnson said. ''I just wish that we could get by that. He was a great pitcher. He's got a lot of my respect, and I hate to see any negative light shed on baseball in any way, and on any of the great players.'' ... Yankees OF Nick Swisher left the game with a bruised quad.
---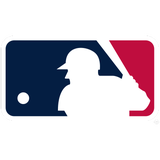 Get more from Major League Baseball
Follow your favorites to get information about games, news and more
---