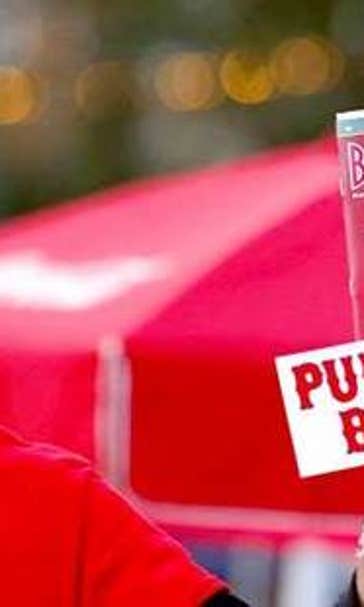 WS awards: Red Sox win it all
BY foxsports • October 31, 2013
The Boston Red Sox won the World Series Wednesday night with a 6-1 victory over the St. Louis Cardinals at Fenway Park, but it wasn't without the help of these fine award winners. Here's your best from Game 6.
Best program salesman: According to his hat, this magazine flogger wants to party like it's 1918. By the look of his face, that means some sort of demonic witch party. And that's a party I would like to attend.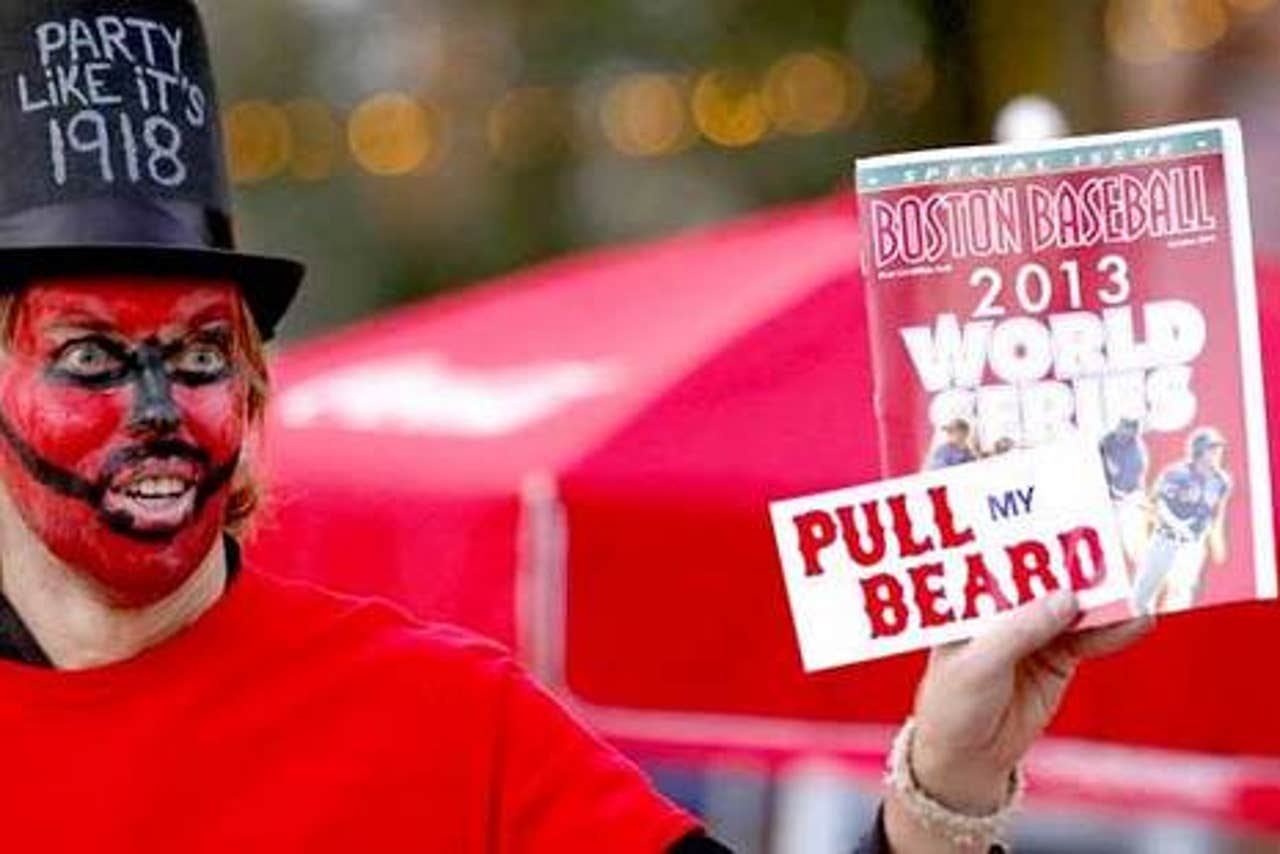 Best truck bed full of hay and skeletons: These skeletons probably did party in 1918.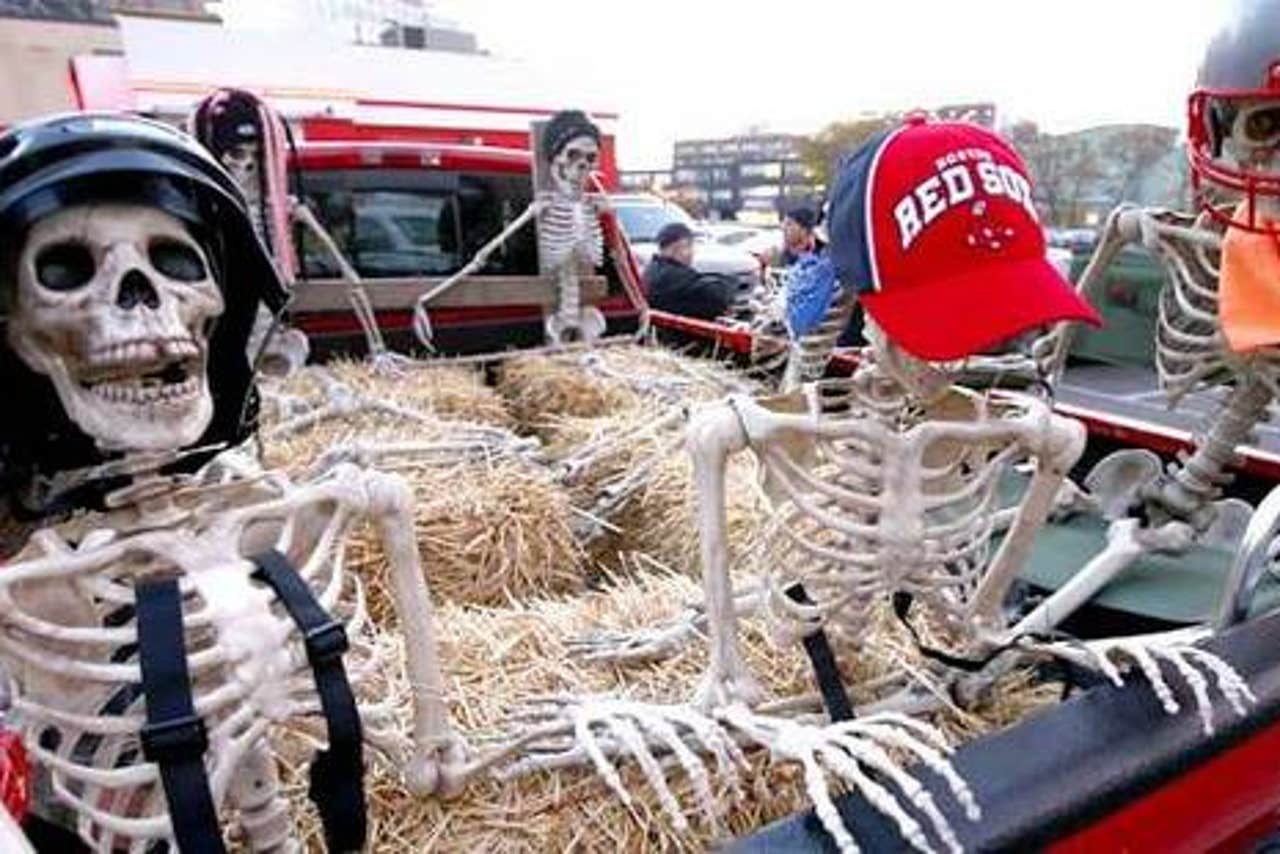 Best painted-on beard: Not everybody can grow one and that's OK.  Nobody can tell the difference anyway ...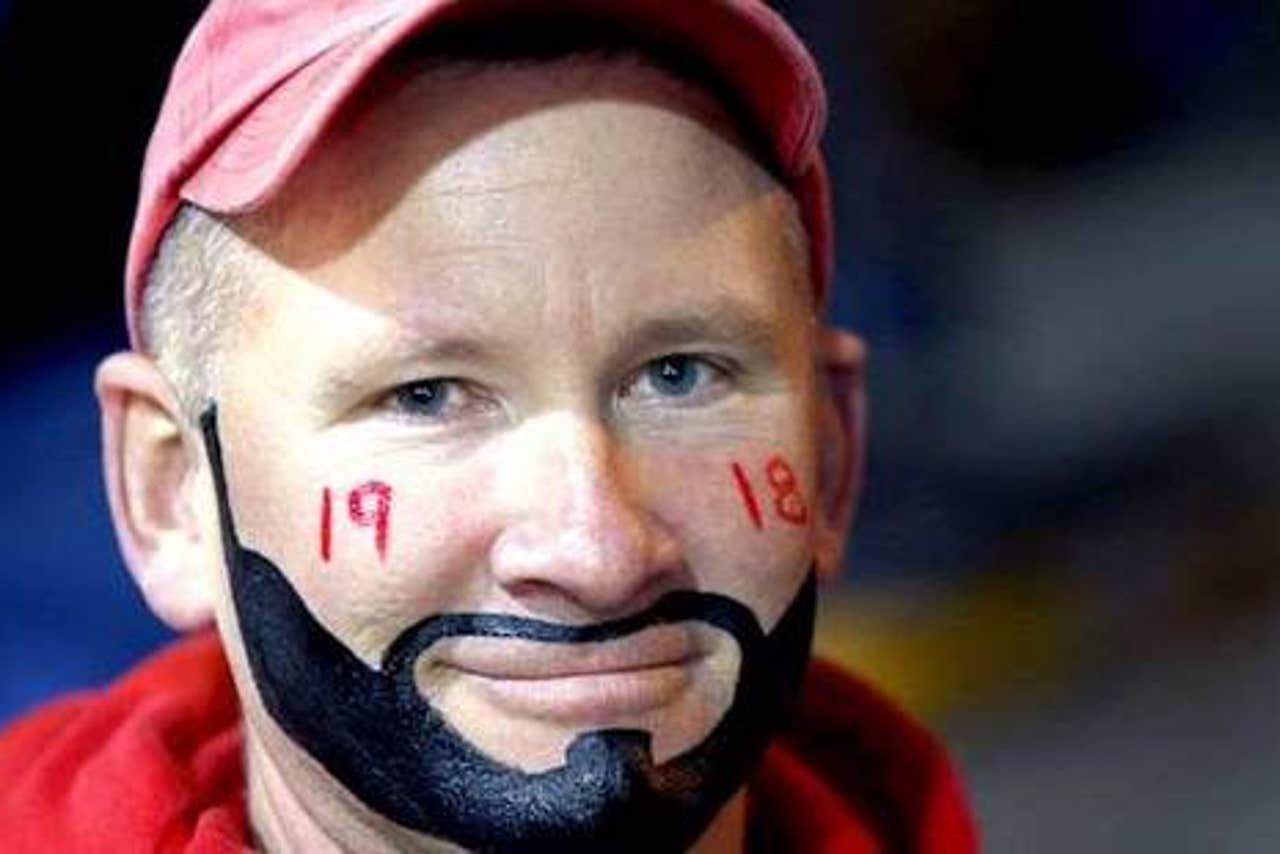 Best recurring face-painter: He's back! And with a completely new look. Now that the Red Sox won it all, it looks like he might get that ride home after all.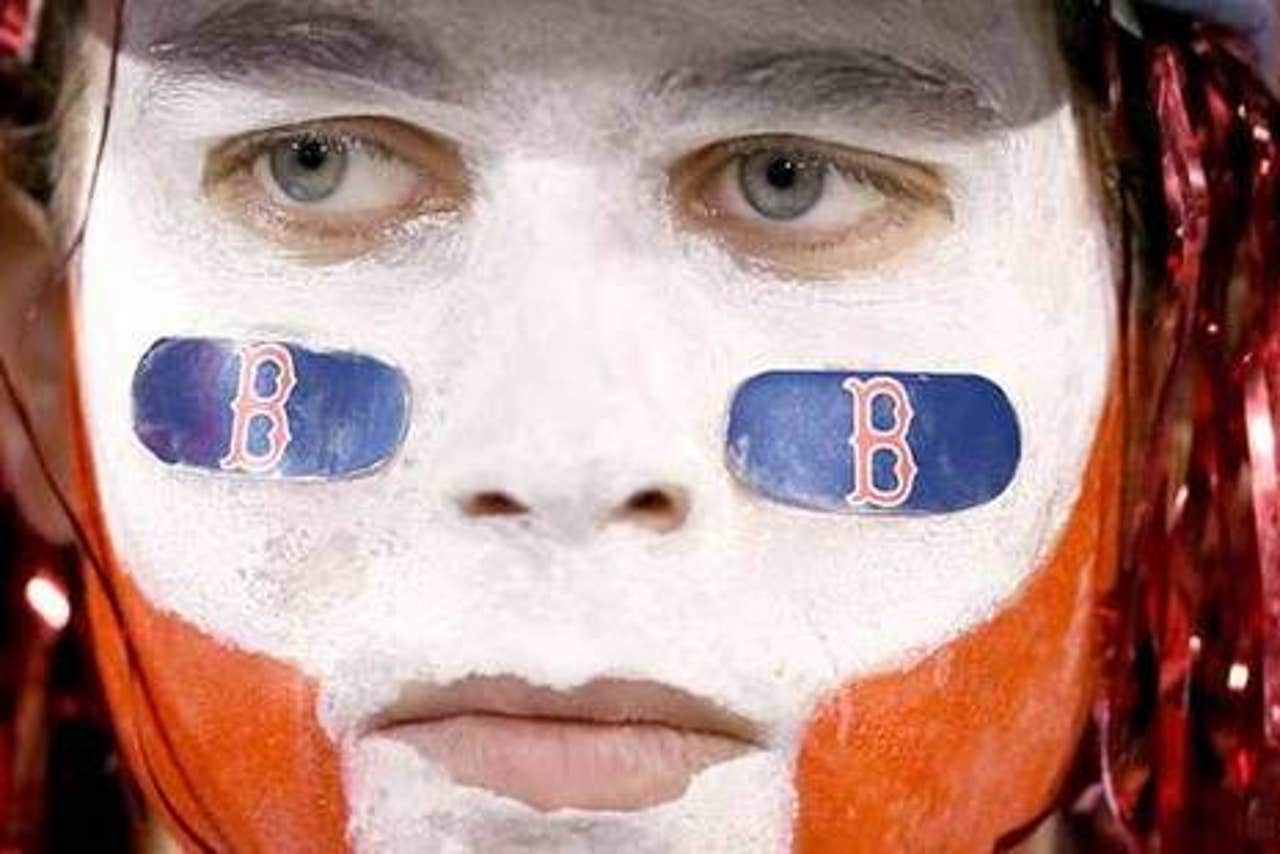 Best banjo wielding by a member of the Dropkick Murphys: Jeff DaRosa during the group's version of the "Star-Spangled Banner."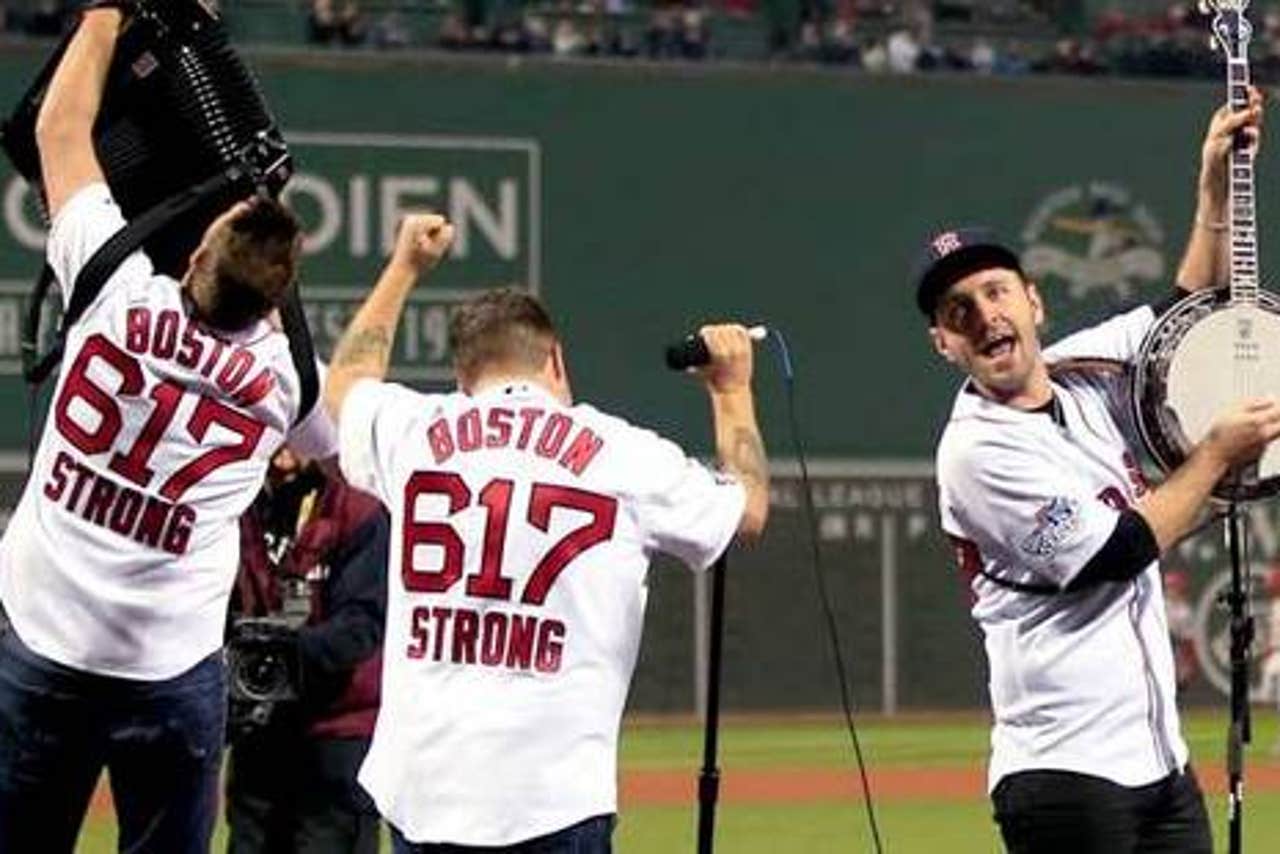 Best beating of chest after pounding a three-run triple off the Green Monster: Shane Victorino returned to the lineup after missing the previous two games with a tight back. The only thing "tight" in Game 6 was this blast that broke the game wide open.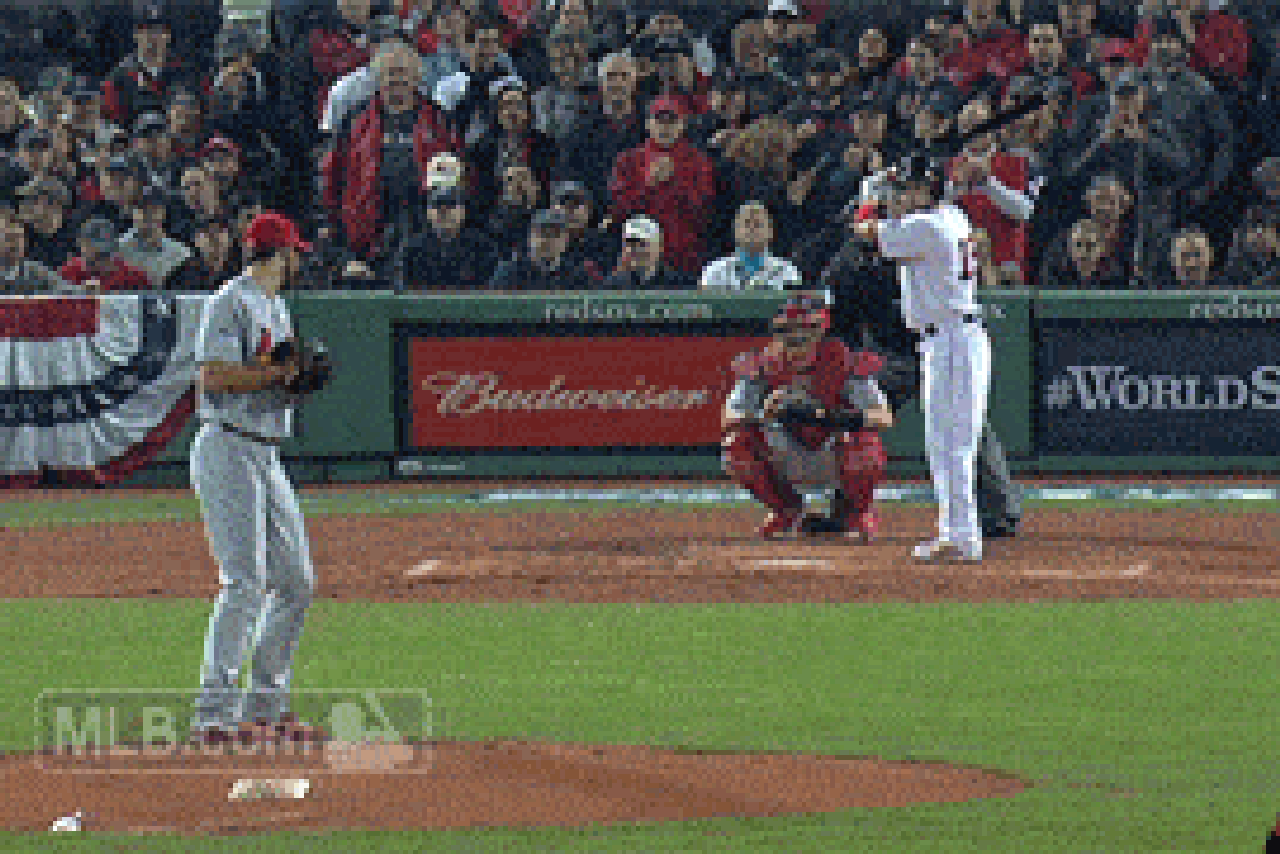 Most confused owner of baseball team about to win the World Series: John Henry appears to be lost in the famous maze of air ducts in Fenway Park. Yes, the very same ducts that swallowed Stuffy McInnis in 1918. He made his way to field for the postgame awards ceremony, but he'll never remember how.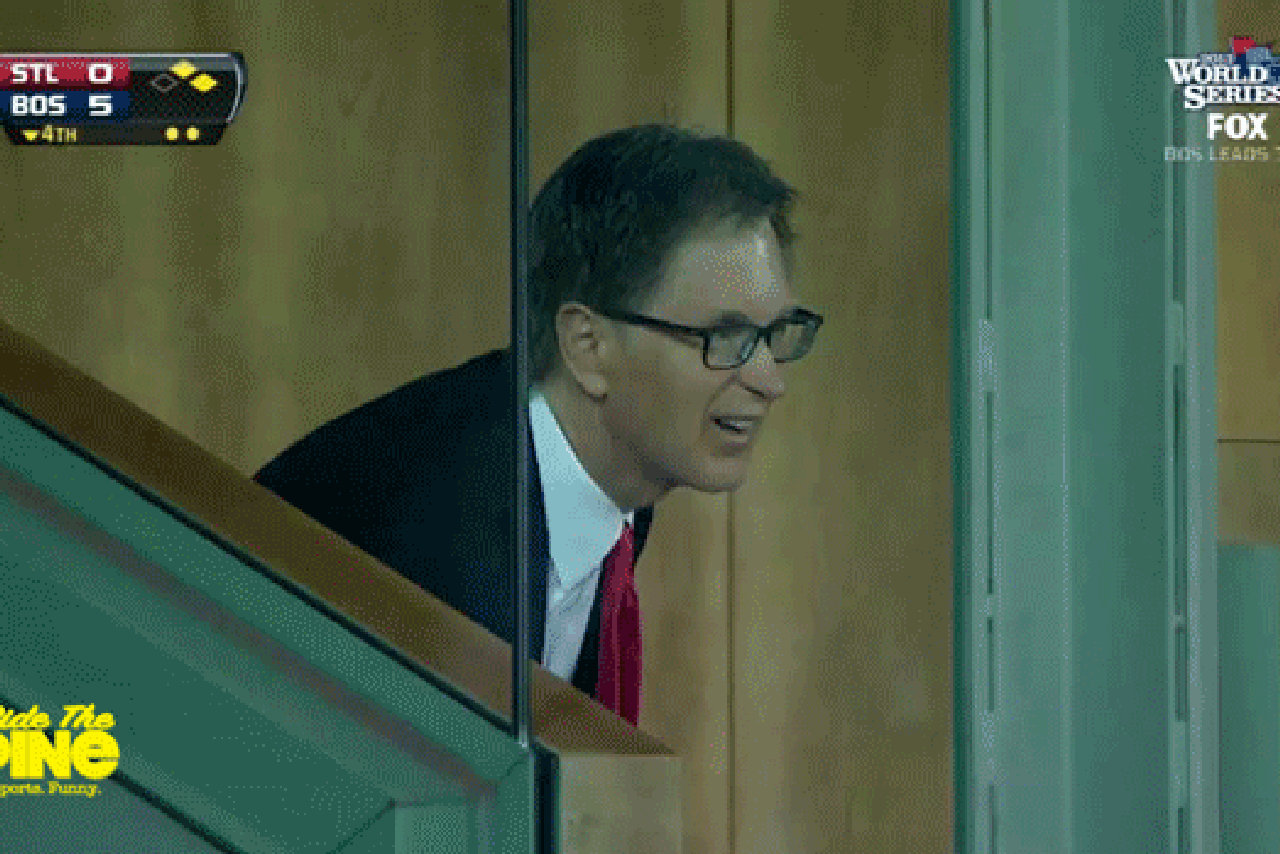 Best headbutt with first-base coach and best high-five to former presidential candidate:Two awards on one play. Mike Napoli headbutts first-base coach Arnie Beyeler and Jacoby Ellsbury high-fives Secretary of State John Kerry. I really wish it was the other way around.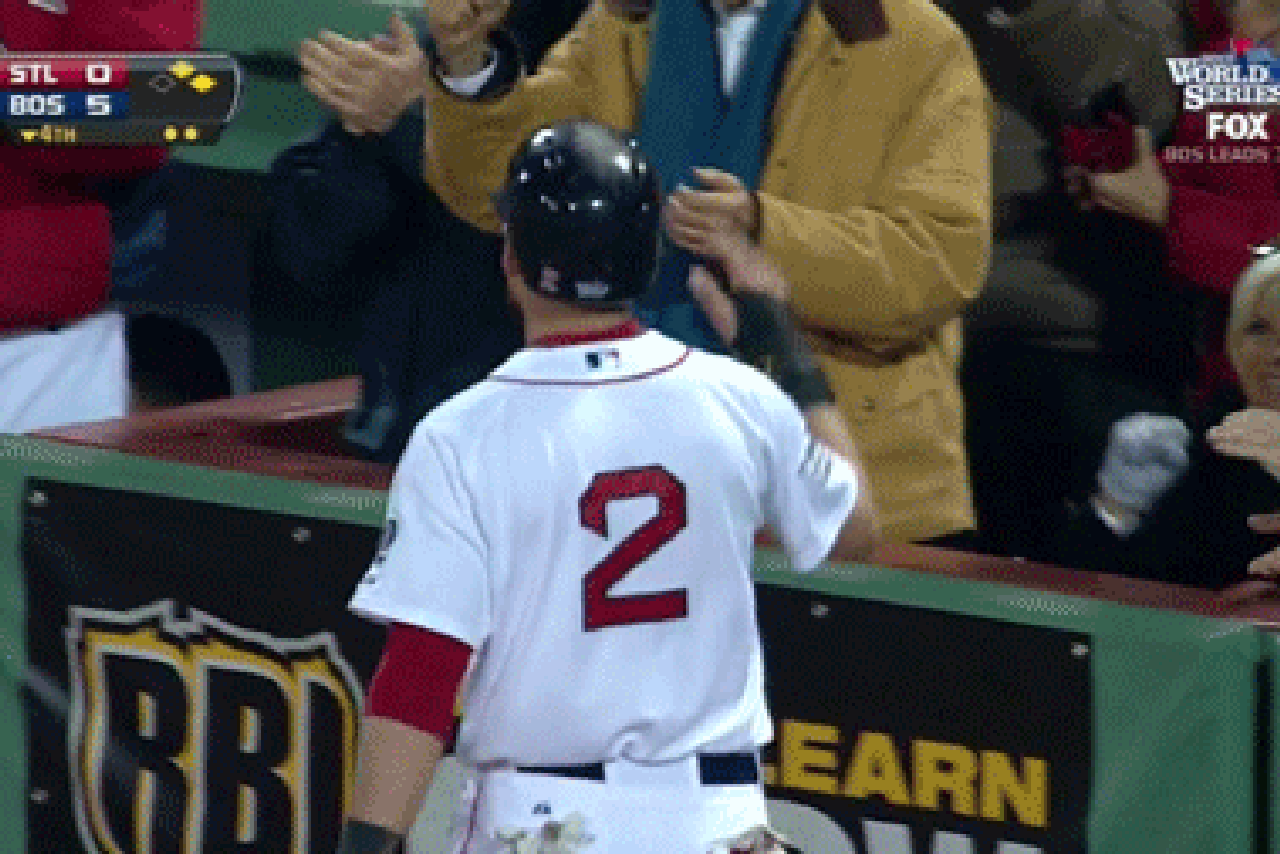 Best out of a pickle: It really wasn't the Cardinals' night.
Most ornery pitcher about to face Matt Holliday with two men out and a lead to protect:John Lackey was very convincing in a mound visit from Boston manager John Farrell, who seemed ready to pull the starting pitcher. Lackey stayed in the game, but ... he walked Holliday and was pulled immediately, leaving the bases loaded.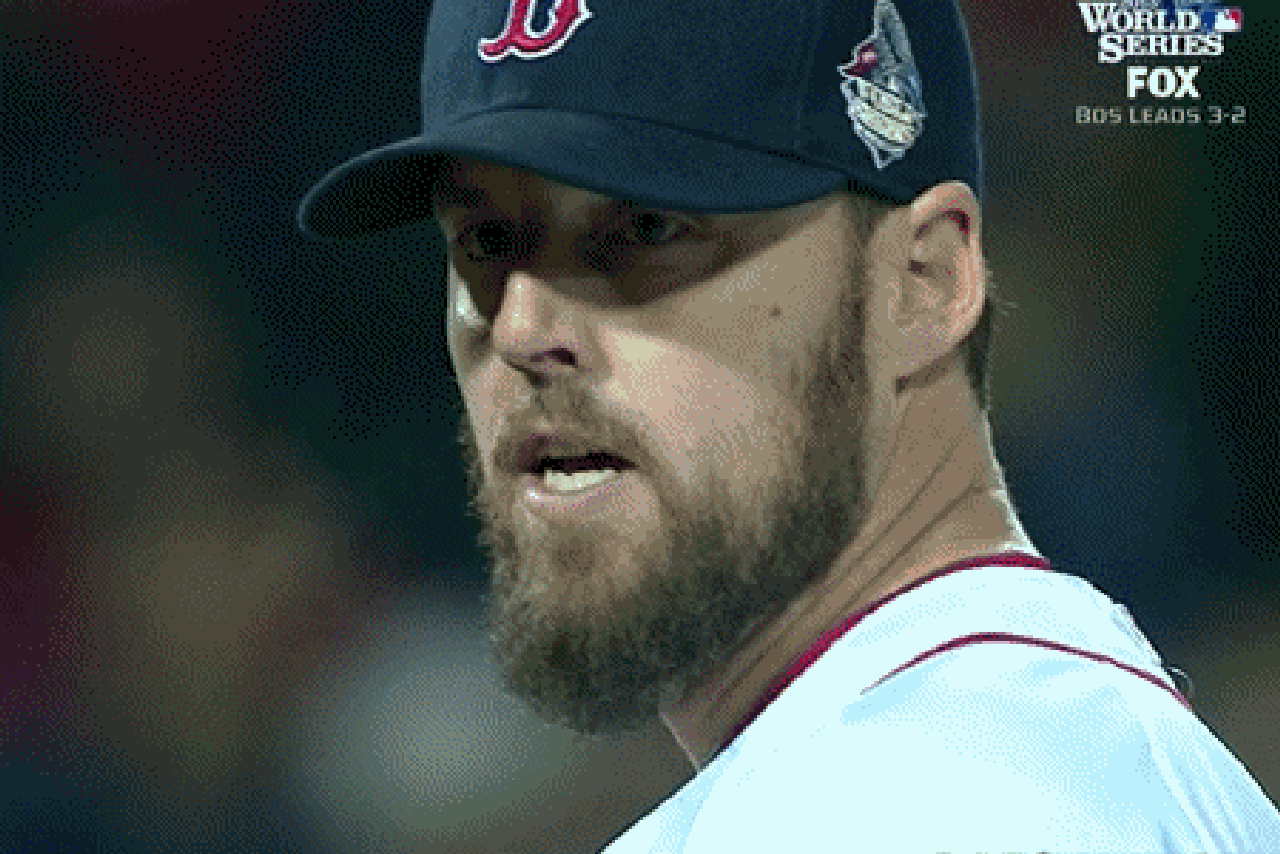 Best World Series celebration: Only one real choice here.
Best opening of gate by man who was made famous by another man falling over wall in an attempt to rob a home run: Release the hounds!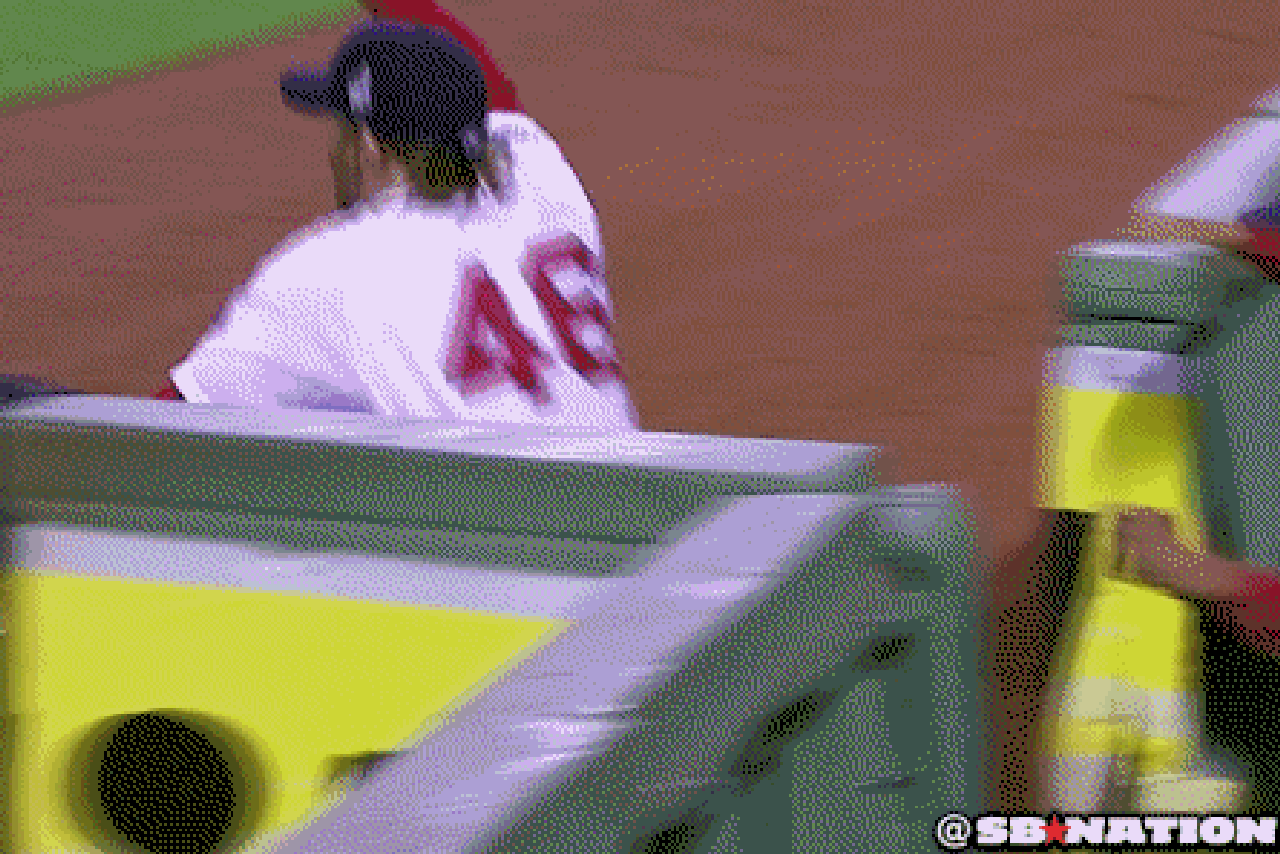 Happy World Series everybody. See you next year.
---
---