Major League Baseball
Major League Baseball
Wright apologizes to prospect for scolding him near media
Published
Mar. 4, 2015 2:20 p.m. ET

PORT ST. LUCIE, Fla. (AP) New York Mets captain David Wright apologized for scolding pitching prospect Noah Syndergaard on Tuesday in the clubhouse while reporters were nearby.
''I didn't notice the media was within earshot,'' Wright said Wednesday morning. ''So that's what I apologized to Noah for. Now he has to answer questions, I have to answer questions, (manager) Terry (Collins) has to answer questions, that's not the way that I like to handle things. I wasn't aware of my surroundings.''
Wright said he was treating the top pitching prospect like a younger brother when he chided him for eating lunch in the clubhouse during an intrasquad game. Their encounter became backpage fodder for the New York newspapers.
Wright came into the clubhouse after playing three innings and saw Syndergaard eating at a table in front of a TV. Wright was visibly upset and quietly, but firmly, told Syndergaard he needed to be on the bench. Wright said ''bench'' multiple times during the brief encounter.
The clubhouse was mostly empty at the time with the exception of a few players and media, who were speaking with pitcher Zack Wheeler.
''As far as the content of it, I think that's something that I think Noah did an excellent job understanding the situation,'' Wright said. ''He was very remorseful of the situation. I wish we didn't have to do the questions today and it was done a little more privately.''
After Wright said something to Syndergaard, Mets closer Bobby Parnell grabbed Syndergaard's plate and threw it into a trash can. Parnell had a team-excused engagement Wednesday morning and was not immediately available for comment.
''(It was a) mistake on my part,'' Syndergaard said. ''It was just kind of straight up ignorance on my part thinking I could go in there during the game and grab a quick bite to eat. (It's) a learning experience for me. I should have been on the bench.''
Syndergaard was not scheduled to pitch in Tuesday's game, but Wright said he was frustrated because the 22-year-old was missing an opportunity to learn by not being on the bench with his teammates.
''When Zack Wheeler is out there throwing, you know he has had some success in the big leagues and (pitching coach) Dan Warthen is talking to him in between innings, that's a good opportunity for young pitchers to sit in and learn something from them,'' Wright said. ''I'd say no matter who it is, we can all get better, we can all learn, we can all come together as a team.''
Wright spoke with Syndergaard on Tuesday afternoon and Wednesday morning to make sure there were no hard feelings.
''He just didn't want me to think that him and Bobby were picking on me,'' Syndergaard said. ''He just wanted to make it clear, they care about me, they want me to be a part of the team. They think I can contribute in the future.''
---
---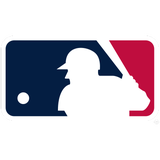 Get more from Major League Baseball
Follow your favorites to get information about games, news and more
---