Major League Baseball
Major League Baseball
With Pettitte ailing, Yankees must be sweating
Published
Sep. 18, 2009 5:47 p.m. ET

It was last Friday, Sept. 11, somewhere in the fourth inning against the Orioles when Andy Pettitte reached back for extra torque on his cut-fastball. It's a pitch he's thrown thousands of times in his career, as predictable as it is devastating to right-handed hitters.

Only, this one was different. The twinge Pettitte felt was subtle — an ache, a background pain, he would later say — but it was enough to set off an alarm throughout the organization. Citing arm "fatigue," the Yankees skipped Pettitte's regularly-scheduled start on Wednesday and will instead wait 11 days until his next turn on Monday in Anaheim.

Needless to say, the Yankees' anxiety level has been inching upwards all week. You wouldn't notice it in the standings (they lead the Red Sox by seven games with 15 to go) or by the destruction of everything in their path (they've won almost three-quarters of their games since the All-Star break). But there's no doubt the Yankees will be holding their breath as Pettitte delivers his first pitch to Chone Figgins.




Until then, the Bombers' blueprint for the postseason is suddenly less certain. They have the American League's best offense and no team can match their bullpen depth; opposing managers dread playing chess with Joe Girardi after the seventh inning. But what if Pettitte is really hurt?

The answer is too dark for the Yankees to contemplate. Pettitte is, after all, their most mature and experienced starter, and the logical candidate for the No. 2 spot in the Division Series behind CC Sabathia. Plus, Pettitte had surged past A.J. Burnett on the virtual depth chart in August, going 4-0 with a 2.50 ERA, limiting the AL to a .207 average and averaging a strikeout an inning.

Talent evaluators were stunned. Said one, "it was like I was looking at (Pettitte) from 10 years ago. Where'd he find that fastball?" Indeed, Pettitte was routinely hitting 91 mph on his four-seamer, up 3-4 mph from his early season readings. Pettitte said nothing had changed, nothing was new in his delivery, only that, "I'm finally feeling good." The left-hander was referring to his late-summer arm troubles in 2008, when he went 2-6 with a 5.73 ERA down the stretch.

Pettitte's collapse was one reason the Yankees fell short of the playoffs for the first time since 1993. Then again, no one could've really been surprised. His résumé includes nearly 3,000 innings and two elbow operations, not to mention the additional 218 innings he's logged in the postseason, the equivalent of another high-stress year added to his career.

That's why the Yankees are justifiably concerned about the Division Series, which will likely match them against the Tigers. Talk about a doomsday scenario: say Justin Verlander outpitches Sabathia in Game 1. Who takes the ball in Game 2?

Does Joe Girardi bank on the 37-year-old Pettitte, knowing that he could be pitching at less than 100 percent efficiency? Remember, the Game 2 pitcher in the opening round will come back as the potential Game 5 savior. The Yankees would have to think long and hard before asking Pettitte to rescue them with a weakened arm.

They'd much rather use Pettitte once, in Game 3 — the most critical juncture in any short series, as Joe Torre used to say — and instead let Burnett work his blow-away magic on Detroit.


---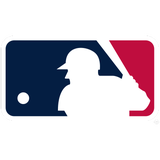 Get more from Major League Baseball
Follow your favorites to get information about games, news and more
---