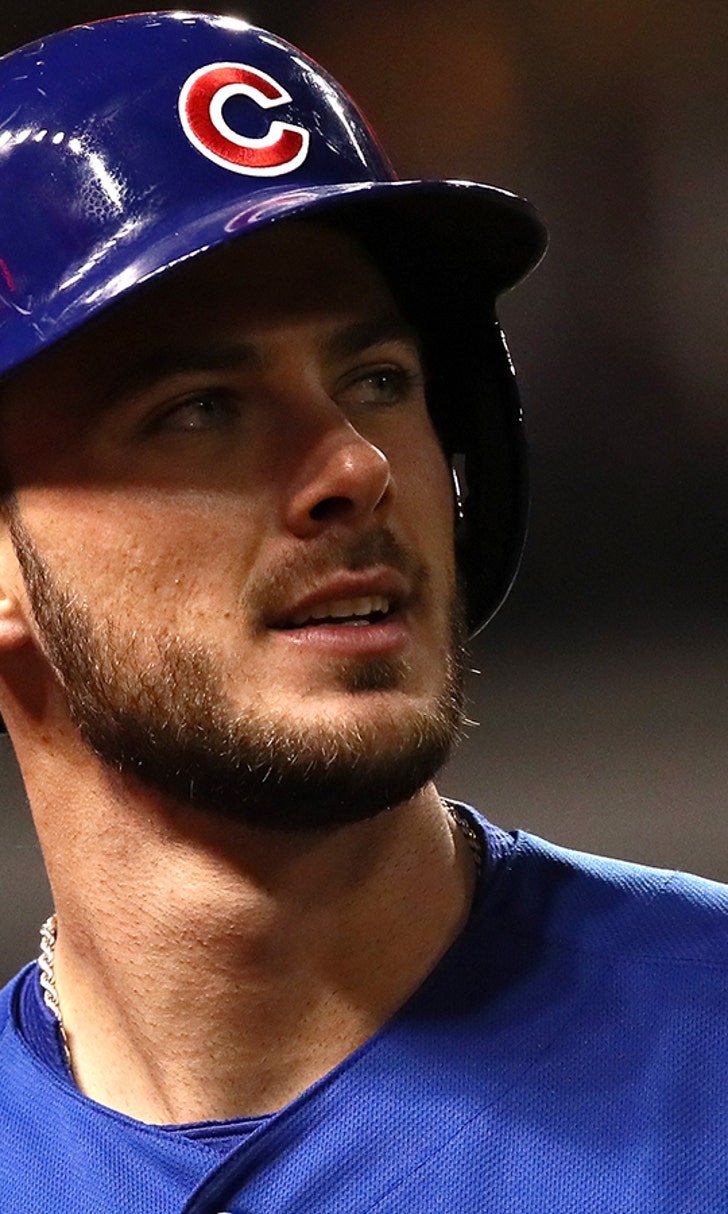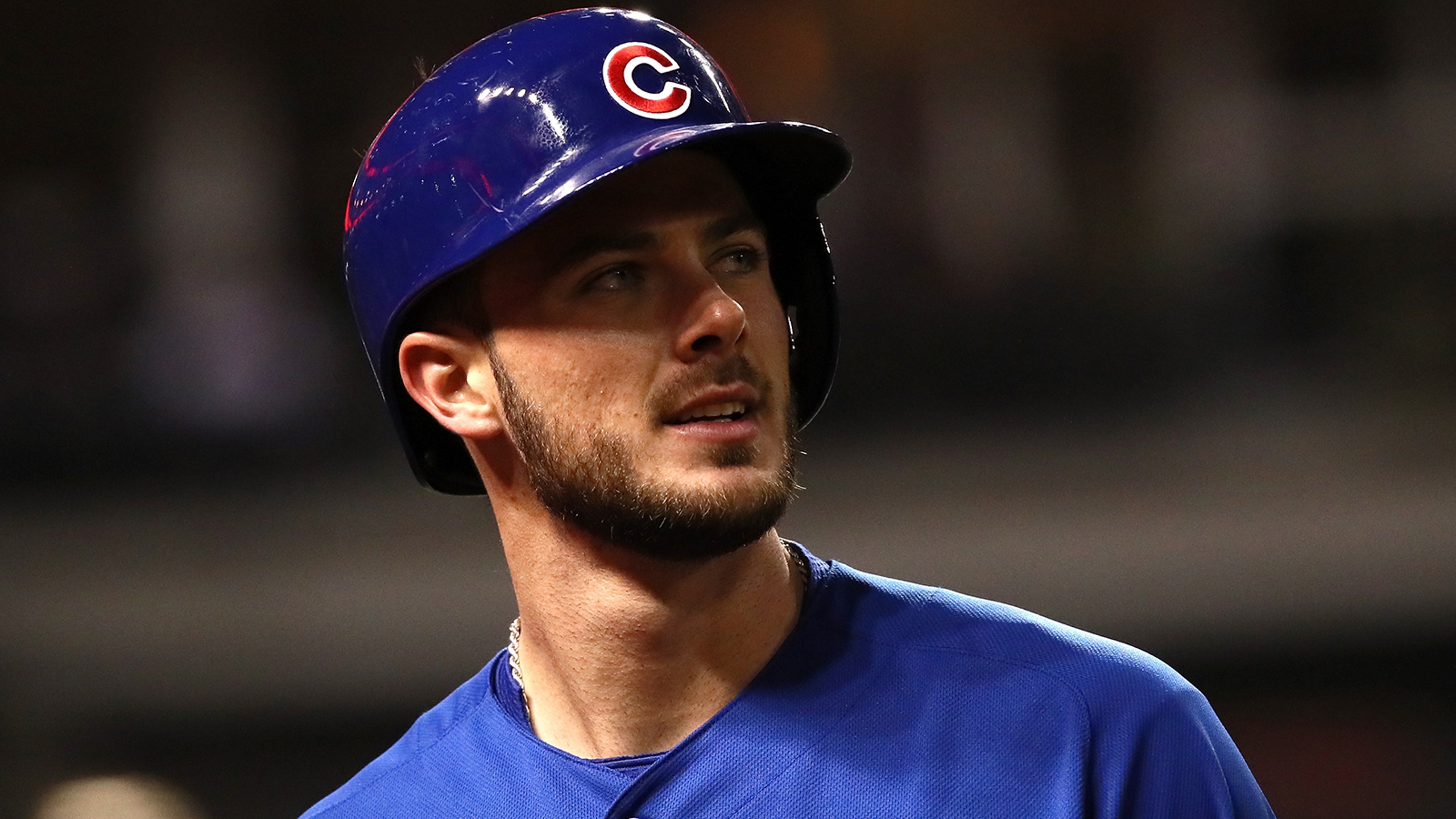 Why MLB teams are more motivated than ever to lock up their young talent
BY Ken Rosenthal • December 9, 2016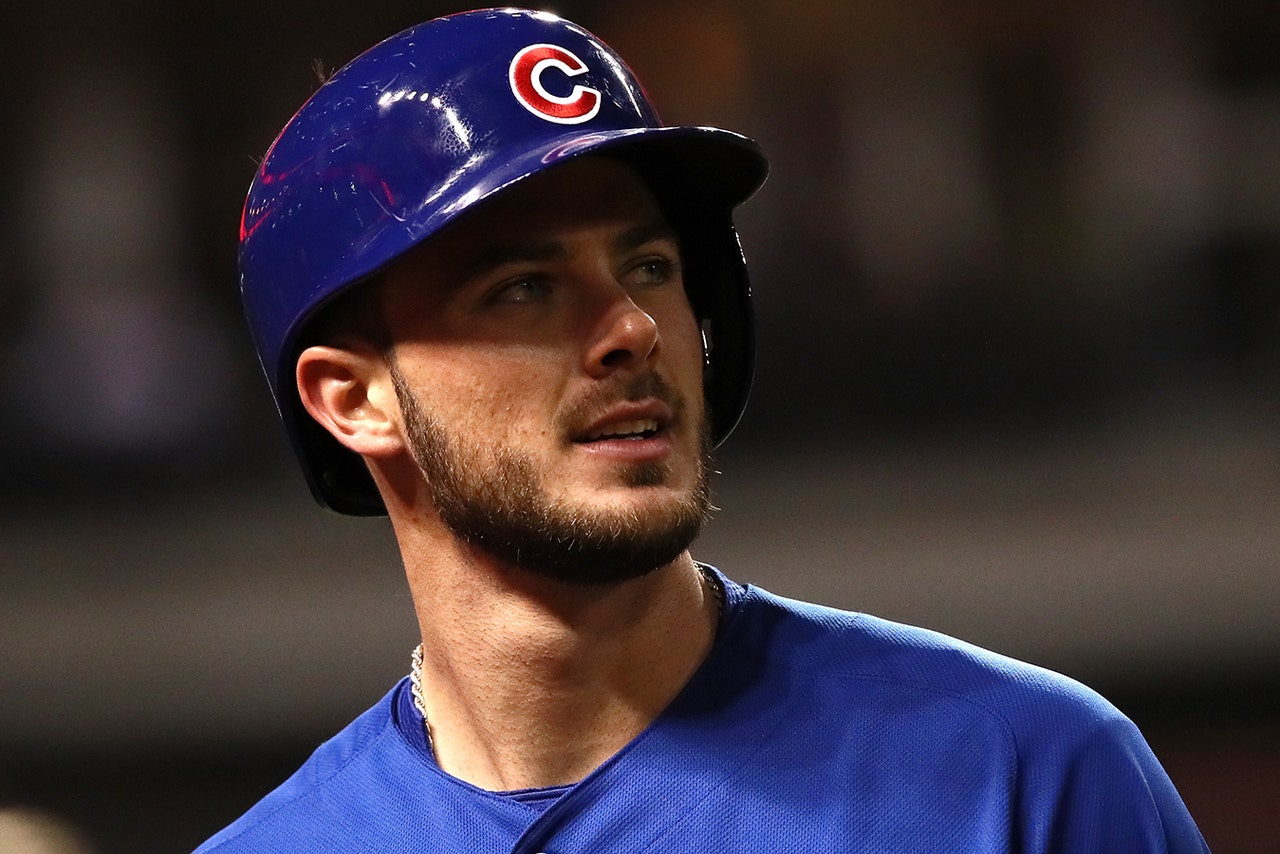 One likely consequence of the new collective-bargaining agreement is that clubs will be more motivated than ever to sign young players to contract extensions.
The relatively small increases in the luxury-tax thresholds will leave teams scrambling to lower the average annual values of their long-term commitments. For luxury-tax purposes, payrolls are calculated by AAVs, not individual salaries.
Take the Cubs, for example. Their abundance of young talent will put them significantly under the $195 million threshold in 2017. But as the earning power of those players increases, the team almost certainly will struggle to stay under the $210 million threshold in the final year of the CBA in 2021.
Maybe the Cubs would not mind paying the tax — 20 percent on every dollar they would spend over the threshold as a first-time offender, and another 12 percent for every dollar they would spend for going between $20 million and $40 million over.
Chances are, though, the Cubs will seek to lower their luxury-tax payroll figure. And the way to do it is by signing young players to extensions that would exchange short-term pain for long-term gain — higher AAVs sooner, lower ones later.
As an example, consider third baseman Kris Bryant, who will be eligible for arbitration after the coming season.
For the sake of discussion, let's say Bryant's arbitration salaries are $10 million, $15 million and $20 million. The Cubs would be better off signing Bryant to a three-year, $45 million deal — the same total outlay as he might have received in arbitration, but with a $15 million AAV — higher in year one, lower in year three, as the salaries of others also rise.
Let's say that the Cubs then signed Bryant to a 10-year, $300 million extension on top of his first contract. The total payout would be 13 years, $345 million — an average of $26.5 million, providing greater luxury-tax wiggle room than a straight free-agent deal would.
Cubs fans should not count on a monster Bryant contract happening -- Bryant, along with right-hander Jake Arrieta, shortstop Addison Russell and outfielder Albert Almora Jr., are represented by Scott Boras, who generally prefers his clients to establish their values on the open market. But again, the incentive to lock up young talent is greater than ever before.
Teams that already are up against the threshold will be exceptions. They will not be in position to absorb higher AAVs short-term.
WHY ASTROS CHOSE BELTRAN
Why was free-agent outfielder Carlos Beltran a better fit for the Astros than first baseman Edwin Encarnacion?
Money obviously was part of it — Beltran signed a one-year, $16 million deal, while Encarnacion is seeking a four- or five-year commitment. But there were other factors as well.
Beltran, who will be 40 next season, is six years older than Encarnacion, but he was a better positional fit, enabling the Astros to keep Yuli Gurriel at first base, and a stronger influence in the clubhouse (though Encarnacion also is highly respected.)
Keep in mind as well that Beltran is a switch-hitter, that Encarnacion also would have cost the Astros a draft pick, and that EE likely would have become a DH in the latter years of his four- or five-year deal.
The Astros, for all their activity since signing Gurriel last July, have not invested more than $52 million in any one player (Josh Reddick). They continue to "pay really close attention" to the Rays' starters, sources say.
NEW DAY FOR A's?
Here is some good news for Athletics fans who want to see the team keep right-hander Sonny Gray: The A's could be less aggressive traders than usual now that Dave Kaval is team president.
It's difficult to imagine that the A's will prevent executive VP of baseball operations Billy Beane from operating as he normally does. But Kaval is seeking to secure a new ballpark and build the team's profile. Trading Gray would be more of the same.
The A's still could move left-hander Sean Doolittle, and they obviously would trade Gray if another team overwhelmed them. But it will be interesting to see if the new direction under Kaval influences their baseball decisions.
AROUND THE HORN
*The Padres might not be done downsizing after non-tendering right-hander Tyson Ross and five others on Friday and trading catcher Derek Norris to the Nationals.
The team, according to major-league sources, continues to aggressively shop third baseman Yangervis Solarte, who is projected to earn $2.7 million in his first year of arbitration, according to MLBTradeRumors.com.
*I asked Joe Maddon about the likelihood of the Cubs losing free-agent outfielder Dexter Fowler during our sitdown Friday night at the Yogi Berra Museum and Learning Center.
The Cubs likely will go with a platoon in center now that they've signed free agent Jon Jay to go with Albert Almora Jr.
"It's going to be different. I don't know exactly what it's going to look like," Maddon said.
"It's beyond his abilities. It's his energy, his smile. That stuff counts, man. I count that stuff. I'm into all of those different things. I'm into the makeup, the interaction. That's a big part of the culture. He was huge."
*Free-agent left-hander Jorge De La Rosa has expanded his market by informing clubs that he is willing to work as a multi-inning reliever.
De La Rosa, who will pitch next season at 36, is coming off a poor season, but finished his Rockies career with a respectable 4.29 ERA at Coors Field.
He has experience pitching in relief — 65 appearances, albeit with a 4.96 ERA — and could be an interesting buy-low proposition for a team seeking bullpen help.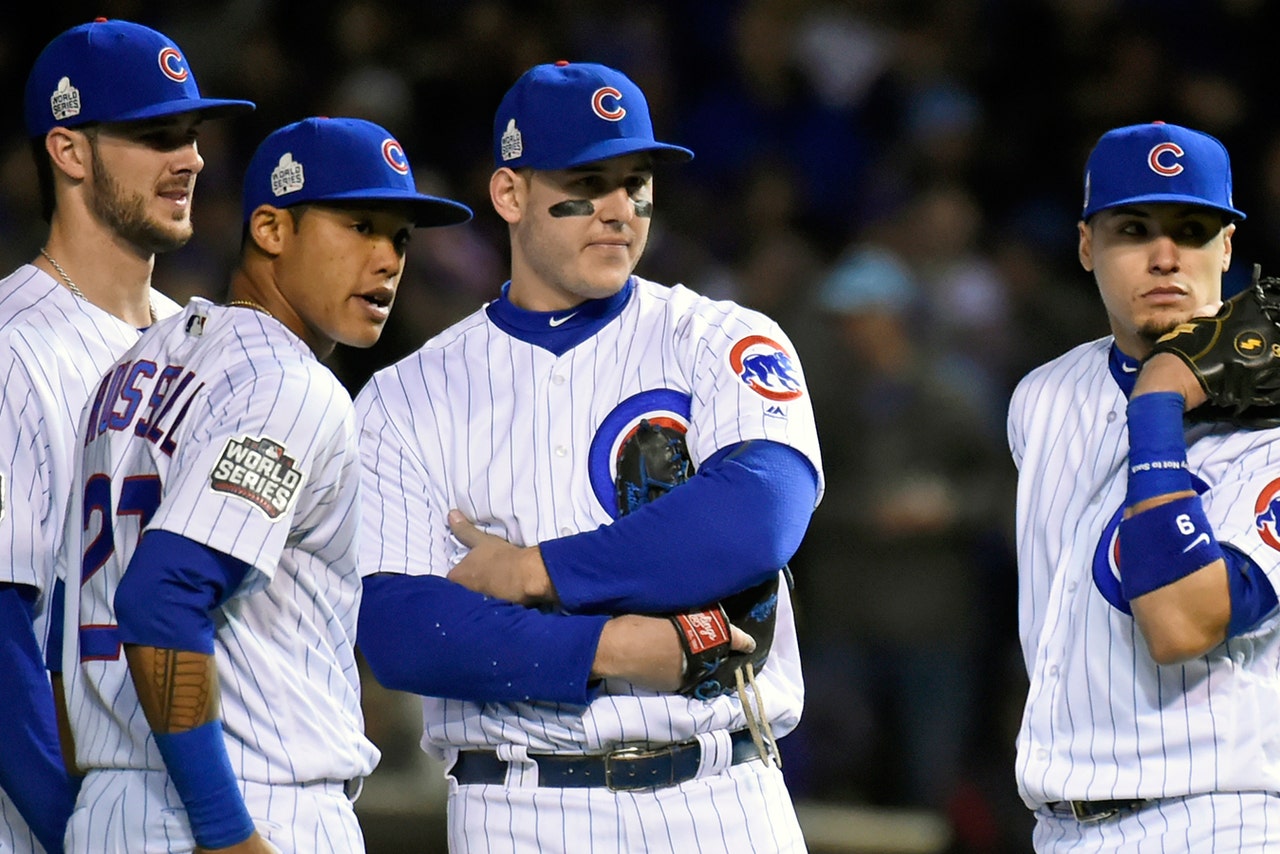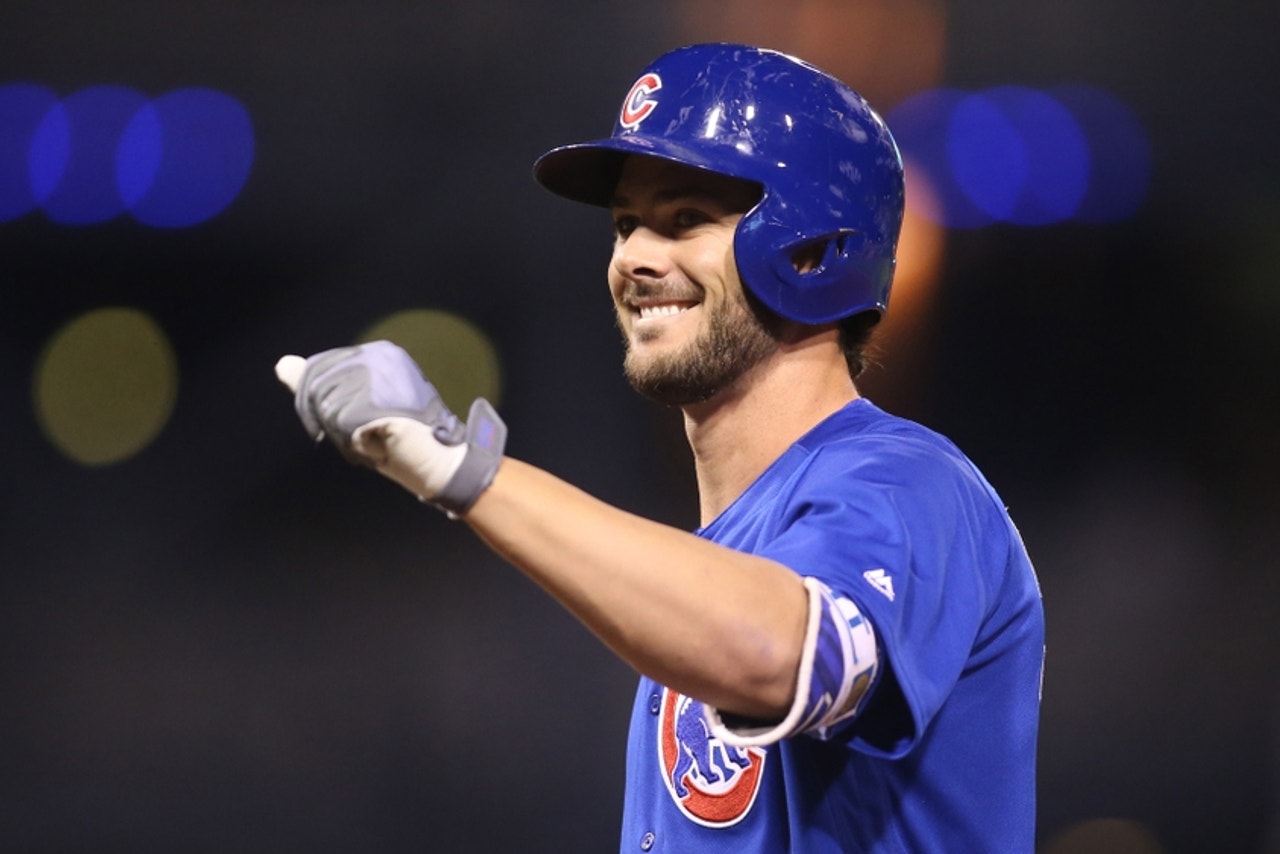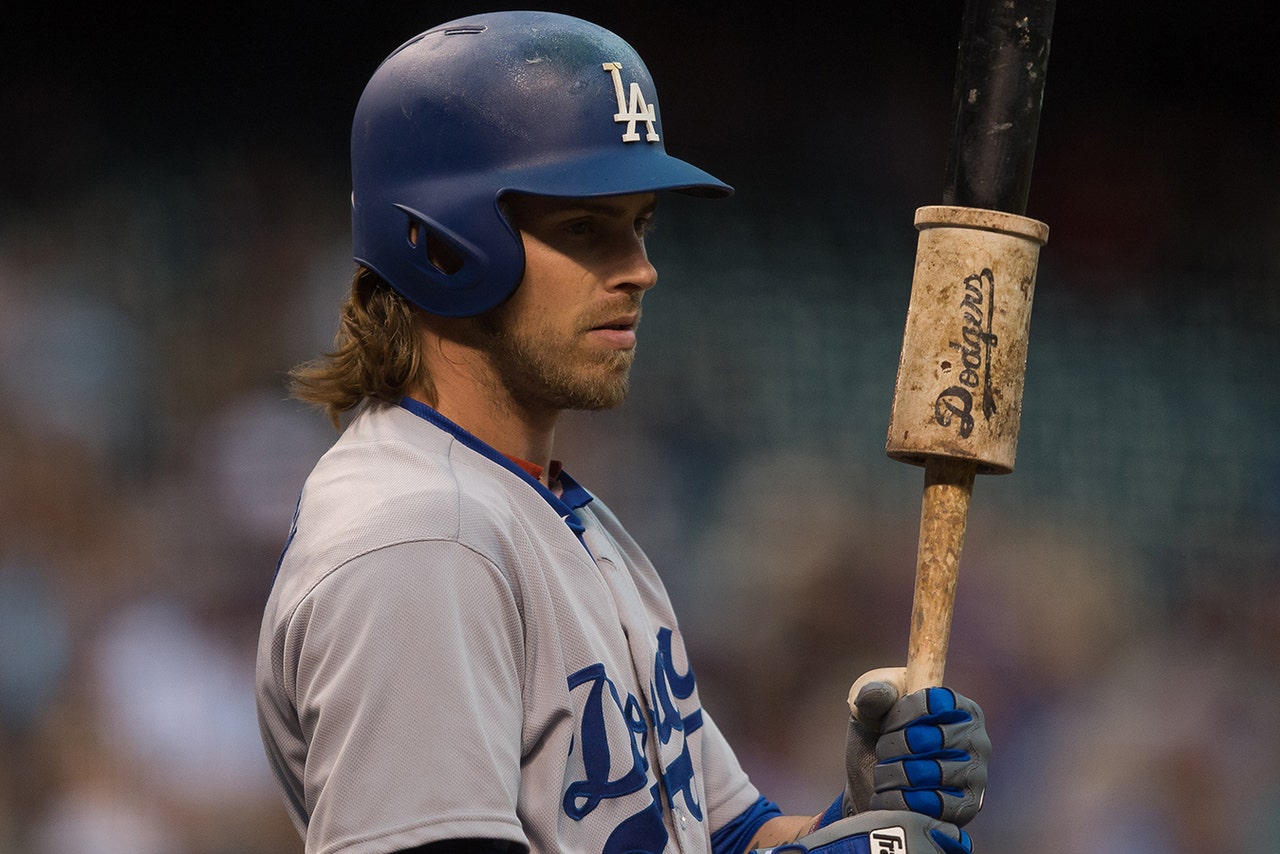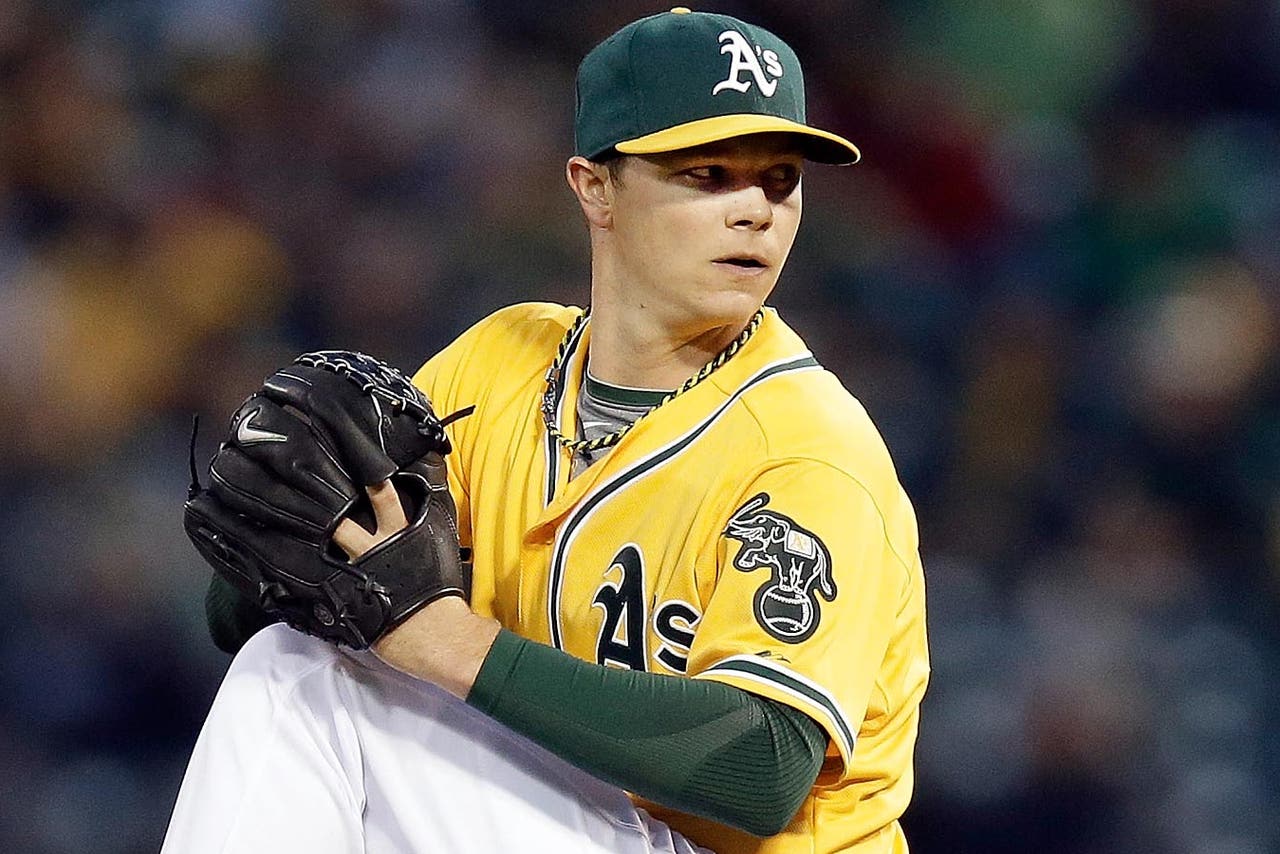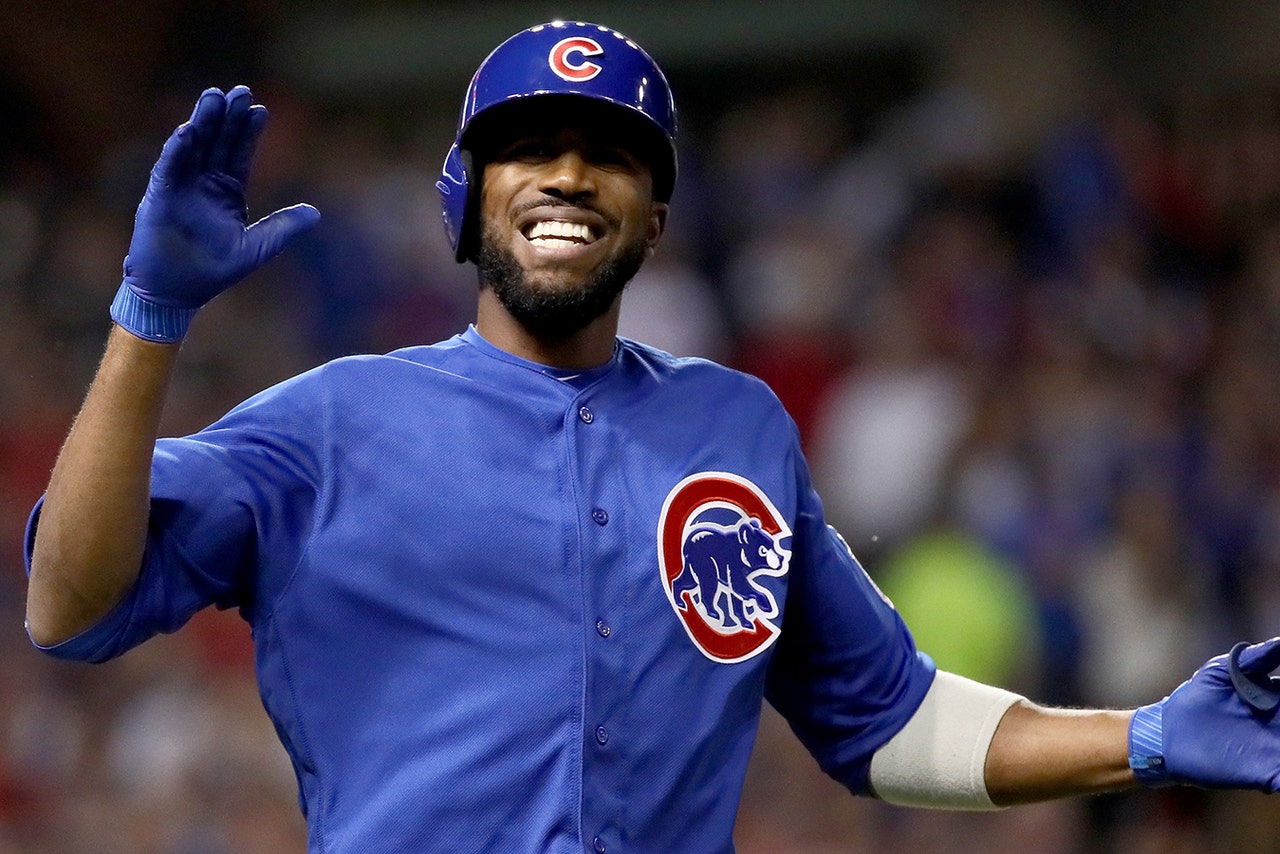 ---
---