Why is veteran catcher Matt Wieters still on the free-agent market?
BY Ken Rosenthal • February 9, 2017
Every time I quote Scott Boras at length in a story about an unsigned Scott Boras client, I hear it from club officials, fans, even reporters.

So, here we are with catcher Matt Wieters, who is by far the best remaining player in this year's free-agent market, and still available with spring-training camps set to open next week.




Cue the chorus:

"Boras," the agent's critics will say, "is asking for too much money."

Well, yes. That's Boras' job -- to get the best deals he can for his players.

The case of Wieters, though, is even more curious than most.

Wieters, who turns 31 on May 21, might not be the second coming of Johnny Bench, but he is a four-time All-Star, three-time 20-homer man and two-time Gold Glove winner -- and a switch-hitter to boot.

The Tommy John surgery that Wieters underwent in June 2014 is a distant memory. I'll try to say this politely -- he would be a significant upgrade for at least eight clubs that I will identify later in this story.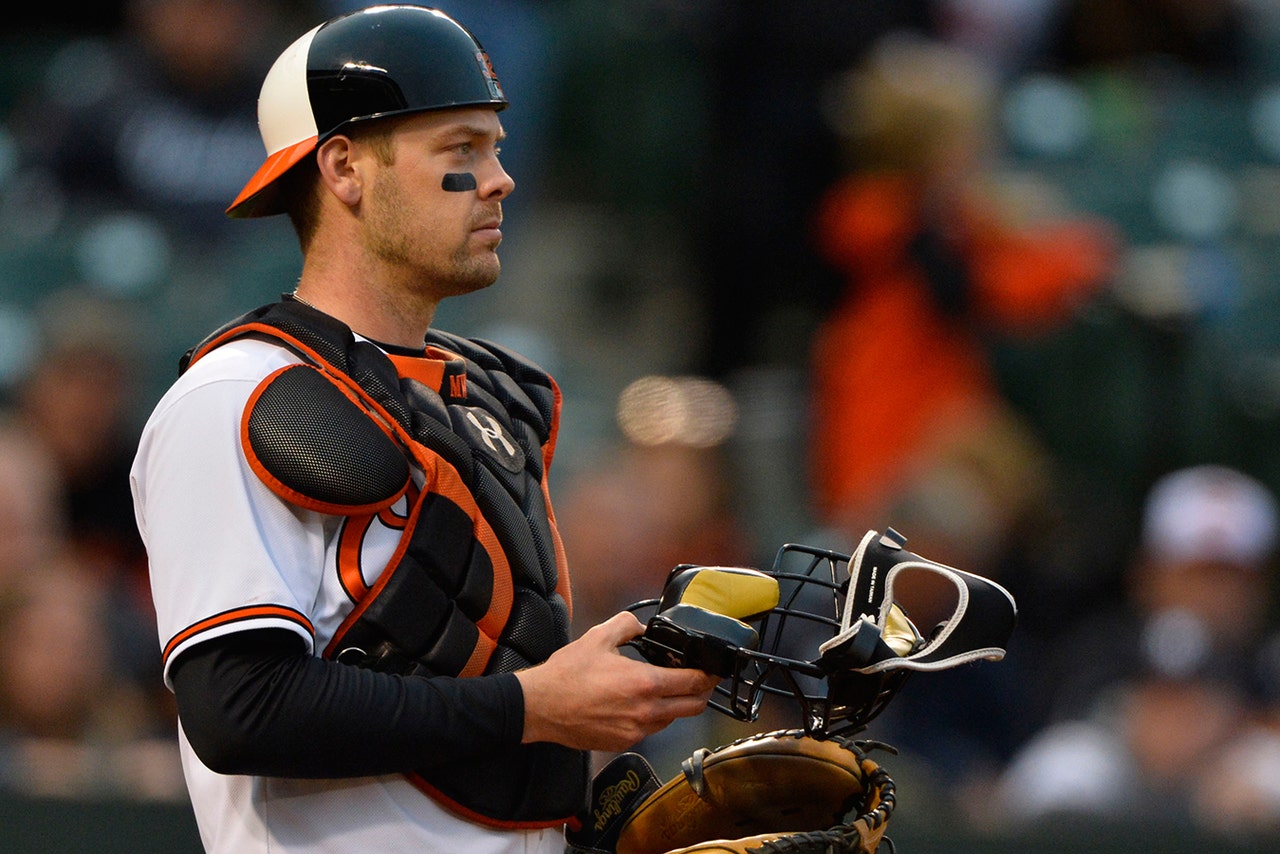 Boras acknowledged Wednesday that Wieters suffered an injury in early November, requiring stitches for a laceration on his left forearm. The injury occurred, Boras said, when Wieters was home carrying a glass water bottle with a pre-existing crack, and it broke in his arms.

Wieters suffered no nerve damage and has resumed all baseball activities, Boras said.

"There's not anything wrong with Matt Wieters," Boras said.

So, why isn't Wieters signed after the Orioles declined to make him a $17.2 million qualifying offer, freeing him of draft-pick compensation?

For one thing, teams might be unnerved that he is coming off a $15.8 million salary after accepting the Orioles' QO last off-season. Also, in his first full campaign since returning from Tommy John surgery, he did not fully regain the offensive form he displayed in 2011-12, when he averaged 22 homers and a .776 OPS.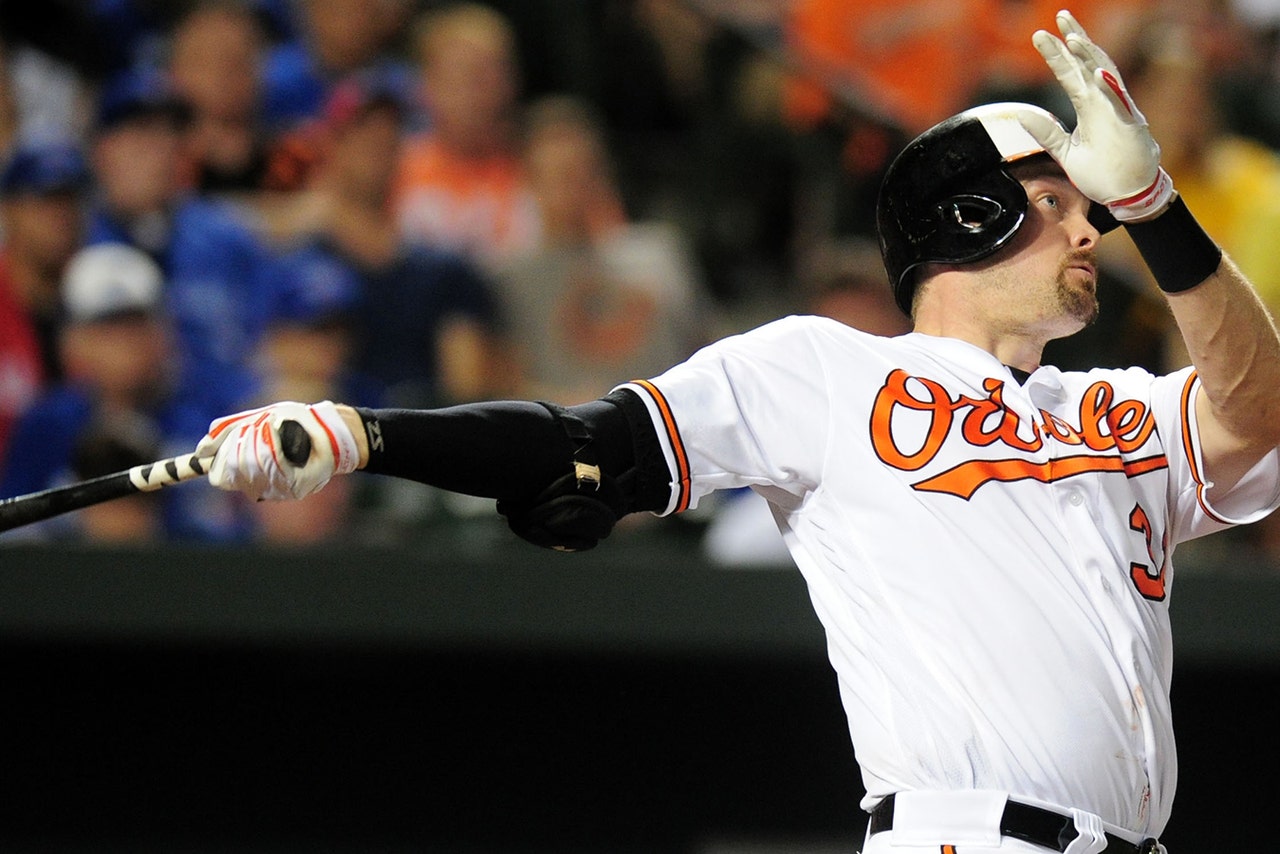 Yet, from May 10 through the end of the season, Wieters was pretty much his old self, hitting 16 homers with a .741 OPS – well above-average for a major-league catcher, though his .306 on-base percentage during that span was still below.

So, is it his defense?

Uh, Orioles manager Buck Showalter consistently raved about how Wieters made the team's pitchers better, and the statistics bear out that claim.

The Orioles, while making the playoffs for the third time in five years last season, pitched better when Wieters was their catcher.

Their staff ERA with Wieters: 3.98 in 980 1/3 innings.

With their other catchers: 4.72 in 451 1/3 innings.

Wieters also has allowed the fewest passed balls per inning of any catcher in the last five seasons. And he has thrown out base stealers at a higher rate (33.7 percent) since his Tommy John surgery than he did before it (32.5).




Boras said he has circulated these numbers and others to various clubs. He also has pointed out that Wieters played an instrumental role in helping develop Orioles starters Chris Tillman, Kevin Gausman and Dylan Bundy, as well as their former closer, Jim Johnson, and current closer, Zach Britton.

Wieters, however, rates poorly in one catching skill, a skill that teams emphasize too heavily in Boras' estimation.

Ah, pitch framing.

--

Wieters, according to StatCorner, ranked 68th in framing among catchers who received at least 1,000 pitches last season, saving -7.3 runs compared to the average catcher (Buster Posey was first at +26.8).

Those numbers were not an aberration for Wieters -- the last time he was an above-average framer, according to StatCorner's metrics, was 2011.

Boras, though, believes framing statistics are flawed.

"Framing is not as defining a metric because it's so pitcher-dependent," Boras said. "Great catchers teach power pitchers to throw pitches that aren't strikes -- inside, outside, up, down. Because the hitters have to commit early, because you have big velo, your command comes from actually learning to throw balls -- hitters often swing at 'em.




"That's why velo pitchers are very, very effective in the ERA category with a catcher, but their framing statistics are going to be well less than the norm. That framing characteristic for a velo pitcher is a false-effectiveness dynamic. The catcher is promoting the pitcher to throw the ball in the areas that aren't strikes because the hitters are less effective hitting it when it's not in the strike zone."

Boras' researchers developed a chart that supports his contention. The 10 pitchers with the most called strikes last season had an average fastball velocity of 90.1 mph, per Fangraphs. The 10 with the fewest called strikes had an average fastball velocity of 93.6.

Hall of Famer Greg Maddux, one of Boras' former clients, used to tell the agent, "the goal is to get 'em to swing at balls."

"I'm not saying that framing is not helpful. I'm just saying don't make (complete) judgments on it," Boras said.

Experience, Boras said, is another critical element for a successful catcher, and his researchers developed charts to demonstrate Wieters' value in that regard as well.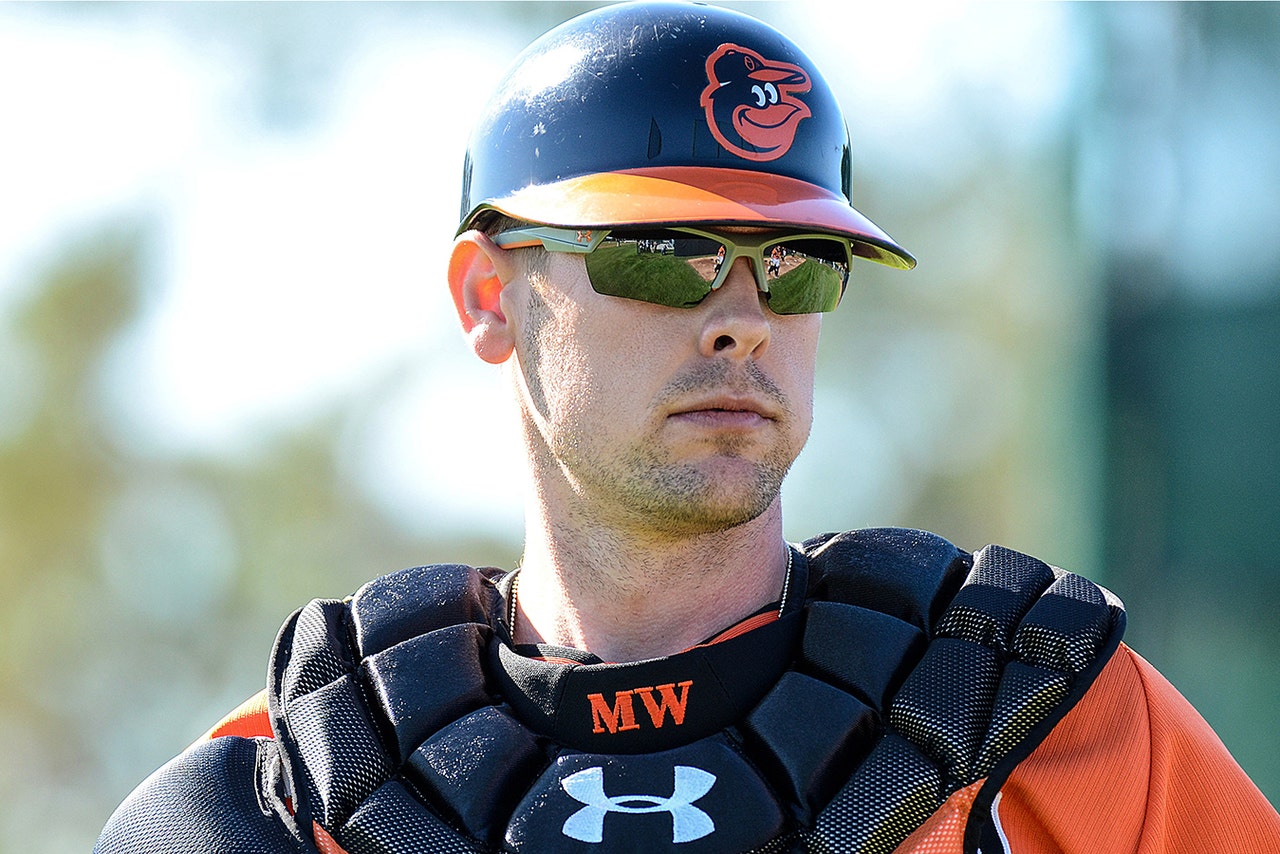 Since 2009, only one of 18 catchers who began a season with less than 70 career starts at the position led his team to the postseason while making 81 or more starts.

I know what you're thinking: Boras set the criteria to suit his needs. Willson Contreras, 24, did not qualify for the list, but the Cubs went 6-3 when he started at catcher last postseason, 3-2 in the World Series. Any other contender, meanwhile, would take their chances with the Yankees' Gary Sanchez, who also is 24.

Boras, though, is making a broader point: Even good young catchers often struggle to get their teams to the postseason. Two notable exceptions, the Giants' Buster Posey and Reds' Devin Mesoraco, were first-round picks who inherited veteran rotations, making their paths easier.

Wieters was on the list of inexperienced catchers who did not help his team make the playoffs. So was Wilson Ramos, the other top free-agent catcher on this year's market, who settled for a two-year, $12.5 million deal with the Rays after undergoing major knee surgery.

Boras put together another chart to offer the flip side of the argument, showing that all nine catchers who produced at least one 20-homer, Gold Glove-winning season since 2000 reached the postseason. Wieters is on that list, too.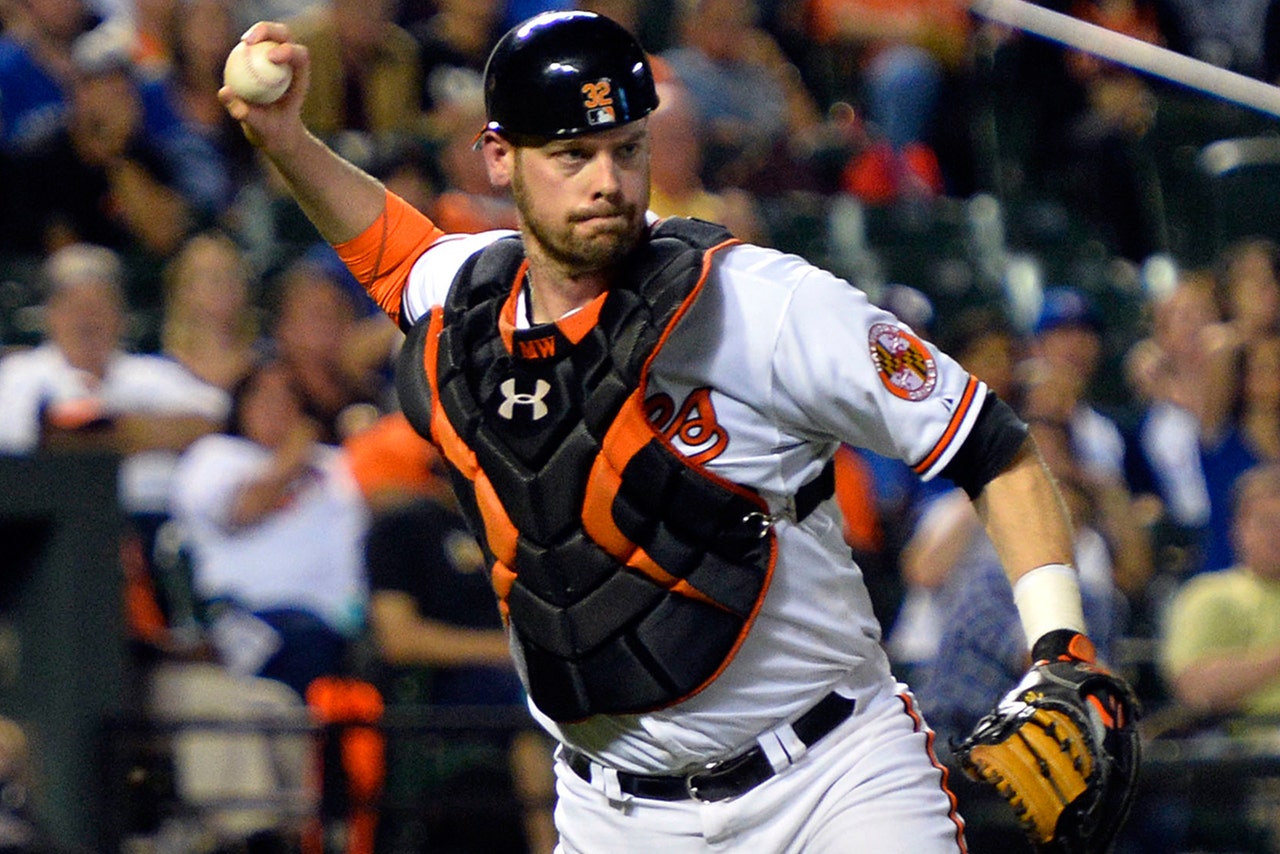 "Catching criteria in the playoffs is outcome-determinative," Boras said. "This is the one position where you can say, 'If you don't have this, most likely you will not be in the playoffs.' A young catcher, near-no chance. A catcher who can't throw, near-no chance. If you've got young pitchers, you'd better have a very veteran catcher.

"If owners really want to win and they've got a young pitching staff, you better make sure you've got something like this. And when you go down and look at the teams right now, there are eight or nine teams who don't have this component clearly."

I came up with eight, and probably could add a few more:

*Orioles. Wieters' original team went with less expensive catchers and re-signed free agent Mark Trumbo as the salaries of players such as Britton, Tillman and third baseman Manny Machado rose in arbitration.

Free-agent acquisition Welington Castillo isn't in Wieters' class defensively, helping explain why he has been traded twice and non-tendered once despite owning a career .734 OPS. Backup Caleb Joseph is coming off a dismal .413 OPS in an injury-marred season.

*Nationals. Trade acquisition Derek Norris had a .583 OPS for the Padres last season. Jose Lobaton is strictly a backup. Pedro Severino is 23.

*Mets. Incumbent starter Travis d'Arnaud had a .629 OPS last season and missed nearly two months with a right rotator-cuff strain. The Mets, meanwhile, were only ninth in the NL in caught-stealing percentage.




*Rockies. The Rox, after spending $97.25 million on free agents, the fifth-highest total of any club, will enter the season with a young rotation and two young catchers –- Tom Murphy, 25, and Tony Wolters, 24.

*Rays. Seeking one more right-handed bat, they are at least considering Wieters. Ramos might not be ready for the start of the season, leaving Curt Casali and Luke Maile as the likely Opening Day duo.

*Angels. Trade acquisition Martin Maldonado, a highly regarded framer, showed improved on-base skills last season, but owns a .640 career OPS. The Angels' other catcher, Carlos Perez, has a lifetime mark of .607. And the team's rotation is full of questions.

*Diamondbacks. Looking to rebound under new GM Mike Hazen and new manager Torey Lovullo, the DBacks are not exactly loaded at catcher. They added free agents Jeff Mathis on a two-year, $4 million deal and Chris Iannetta on a one-year, $1.7 million contract while signing Josh Thole and Hank Conger to minor-league deals.

*White Sox. Teams in full-blown rebuilds rarely sign free agents such as Wieters. Then again, the White Sox plan to develop a young rotation with Goevany Soto as their likely starter and a number of inexperienced catchers vying for the backup role.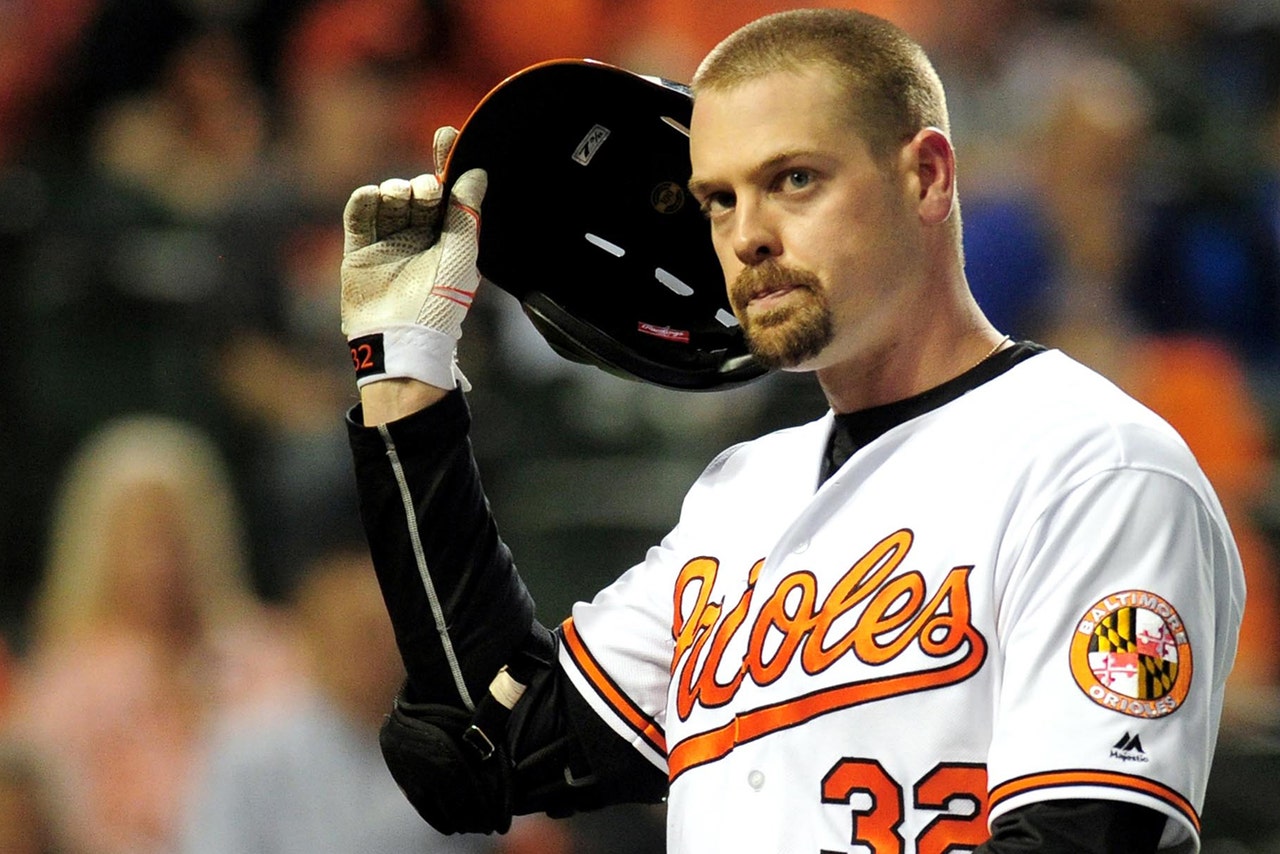 Wieters would be a significant addition to any team on the above list. Boras, however, said that the market for Wieters only began forming about a week ago.

"I've always found with catching that the reason catchers sign late is that teams get to look at all the things that they've done with their team and say, 'Who is a difference-maker? Who makes me a postseason team?'" Boras said. "There are few catchers in the game that can raise young pitchers and closers like Matt Wieters. That is of tremendous value to major-league teams."

Actually, top free-agent catchers in recent years rarely signed late -- Brian McCann went to the Yankees on a five-year, $85 million deal on Dec. 13, 2013; Russell Martin to the Blue Jays on a five-year, $82 million deal on Nov. 18, 2014.

Boras could argue that Wieters is a combination of McCann offensively and Martin defensively, and might not be far off. But at this point, an $80 million deal for Wieters seems unimaginable, and even a $50 million deal is probably a stretch.

And so the selling continues.

Another Boras chart shows how Wieters and Hall of Famer Carlton Fisk had comparable playing time, home-run and RBI production through age 30. Fisk, playing in a more challenging offensive age, dwarfed Wieters in OPS-plus during that period. But Boras' overall point – that Wieters already is quite accomplished - is pretty much irrefutable.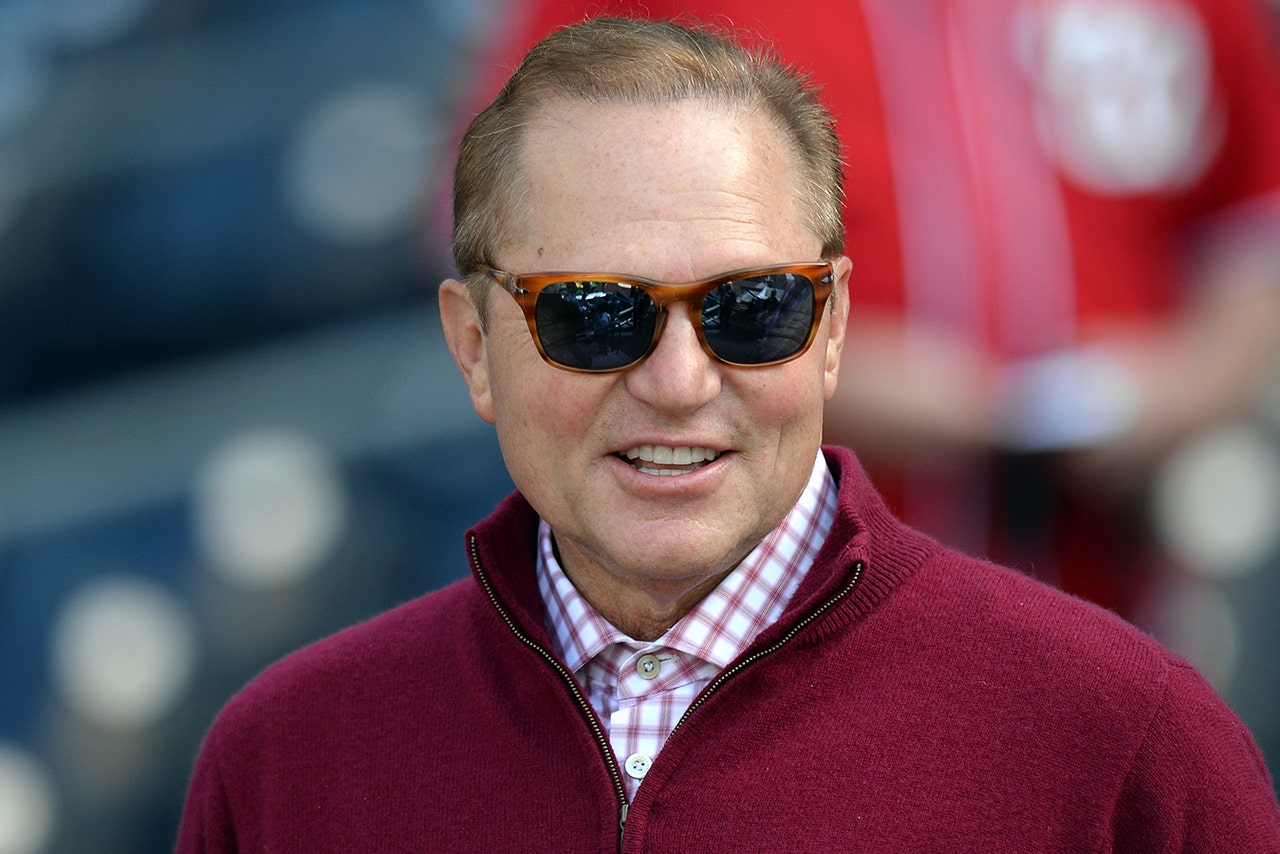 If you want to blame Boras for Wieters' predicament, fine -- the agent, as always, is an easy target, and cannot be absolved of responsibility.

Still, teams are losing sight of the big picture, no?

Wieters is not perfect; few players are. But if you're asking whether he can make an impact, the answer is yes. His career to this point is proof.


---
---