Major League Baseball
Major League Baseball
White Sox 5, Dodgers 4
Published
Jun. 17, 2012 7:30 a.m. ET

The Chicago White Sox just kept pecking away at Chad Billingsley until they scraped across enough runs to give Philip Humber an early cushion to work with. He gave it all back before his teammates pushed across one more run and closed it out with a solid effort by their bullpen.
Alexei Ramirez opened the scoring with a two-run single and scored the go-ahead run for the White Sox, who ended a three-game skid with a 5-4 victory over the Los Angeles Dodgers on Saturday night.
''I don't think any of us have seen him throw a pitch all year since spring training, so I don't think we went into the game knowing anything in particular,'' Paul Konerko said of Billingsley. ''He throws a lot of strikes, and he's got a sinker that cuts. But we just put a couple of good swings on some balls early, and a couple more just fell in that weren't hit hard. So that always helps. But it's not like we killed him. We were just nickle-and-diming him.''
Humber (3-4) threw 99 pitches over five laborious innings, but got the victory after allowing four runs and nine hits. The right-hander, one of 22 pitchers to throw a perfect game in the majors and the only one to do it after undergoing Tommy John surgery, is 2-4 with a 7.47 ERA in 10 starts since his gem on April 21 at Seattle.
''To throw a perfect game, the stars have to align,'' White Sox reliever Will Ohman said. ''He'll never make an excuse, but he did have some pretty incredible things occur at the same time - a perfect game, having a baby boy, things like that. And all the media attention that comes with it, it's not a normal routine.
''I think he's struggling mainly with his command, but it's not something to be worried about,'' Ohman added. ''The stuff is there. I mean, he's got one of the best curve balls in major league baseball. Go ask any hitter. He's not easy to hit. But he's the same as any one of us. You get into a rut. You throw the ball where you want it to go, and it finds holes.''
Addison Reed, the sixth Chicago pitcher, posted his eighth save in as many chances with a perfect ninth to help end a three-game skid by the AL Central leaders.
Billingsley (4-5) was charged with five runs and eight hits in six innings before he was lifted for a pinch-hitter. The right-hander was coming off consecutive road victories against Philadelphia and Seattle in which he allowed a run over seven innings each time. Before that, he went a career-worst nine straight starts without a win, including five no-decisions.
''The biggest thing that we've talked about with Chad is just consistency,'' manager Don Mattingly said. ''I think the inconsistency is what's keeping him from going forward. But that's a pretty good ballclub over there, too. I mean, we're not talking about a team that can't hit.''
After blowing a four-run lead, the White Sox went back in front in the fourth with an unearned run. Ramirez was plunked on the left elbow after he squared around to bunt, then stole second and advanced when second baseman Jerry Hairston Jr. misplayed Orlando Hudson's grounder for an error. Ramirez scored on a fielder's choice grounder by Alejandro De Aza.
The Dodgers, whose 41-25 record is still the best in baseball, threatened in the bottom of the fourth after Billingsley led off with his second single of the game - and Los Angeles' final hit.
Humber walked NL RBI leader Andre Ethier with two outs, and both runners advanced on a wild pitch that sailed over Hairston's head as catcher A.J. Pierzynski set up his target on the outside corner. But shortstop Ramirez came to Humber's rescue with a diving catch in front of second base on a popup that Hairston hit off the fists.
The White Sox made the most of their opportunity in the second, taking a 3-0 lead on a two-run single by Ramirez and a run-scoring single down the right field line by Humber - his first major league hit.
''Overall I felt pretty good, but my fastball command was off and on tonight,'' Billingsley said. ''I just tried to keep pitching, keep my focus and try to get our of some difficult jams. The pitch to Ramirez was a two-seam fastball that was in off the plate and in on his hands, but he fought it off and got it over the infield. You can't do anything about that.''
Alex Rios made it 4-0 in the third with a two-out RBI triple that was misjudged at the warning track by Elian Herrera, who was starting in center field for only the fifth time since making his major league debut on May 15.
But the Dodgers tied it with four runs in the bottom half, getting a bases-loaded sacrifice fly from Hairston and two-out RBI singles by Bobby Abreu, A.J. Ellis and James Loney. In Friday night's series-opening 7-6 victory, the Dodgers overcame a 5-1 deficit with a five-run sixth.
''Even though we lost three in a row, we felt like we were all right,'' Konerko said. ''Last night's game obviously was more of a giveaway than us getting beat. In St. Louis, we just got beat by some good pitching. We don't think about the games we'd just lost. We've got pretty short memories, and we show up the same way every day, ready to play - whether we won big yesterday or whether we lost a real rough one. So that's a good sigh with this club.''
Notes: Tommy Lasorda returned to Dodger Stadium for the first time since his mild heart attack on June 4 in New York, where he was representing the club at the free agent draft. It was the second such episode for the 84-year-old Lasorda, whose first one in 1996 forced him to give up managing the Dodgers in his 20th season at the helm. Lasorda went on to pilot Team USA to an Olympic Gold Medal at Sydney, Australia in 2000, and was back in a Dodger uniform on Sept. 22 when Mattingly invited him to spend the game in the dugout as one of his coaches.
---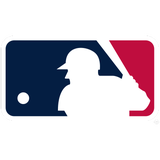 Get more from Major League Baseball
Follow your favorites to get information about games, news and more
---