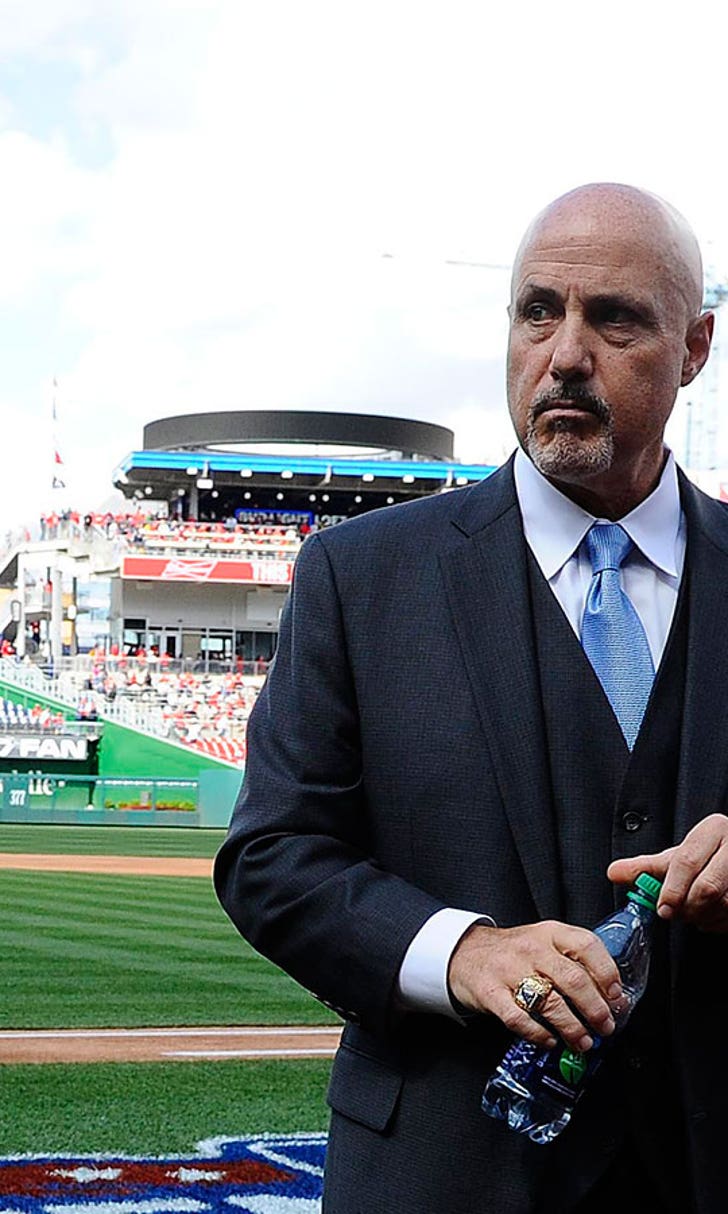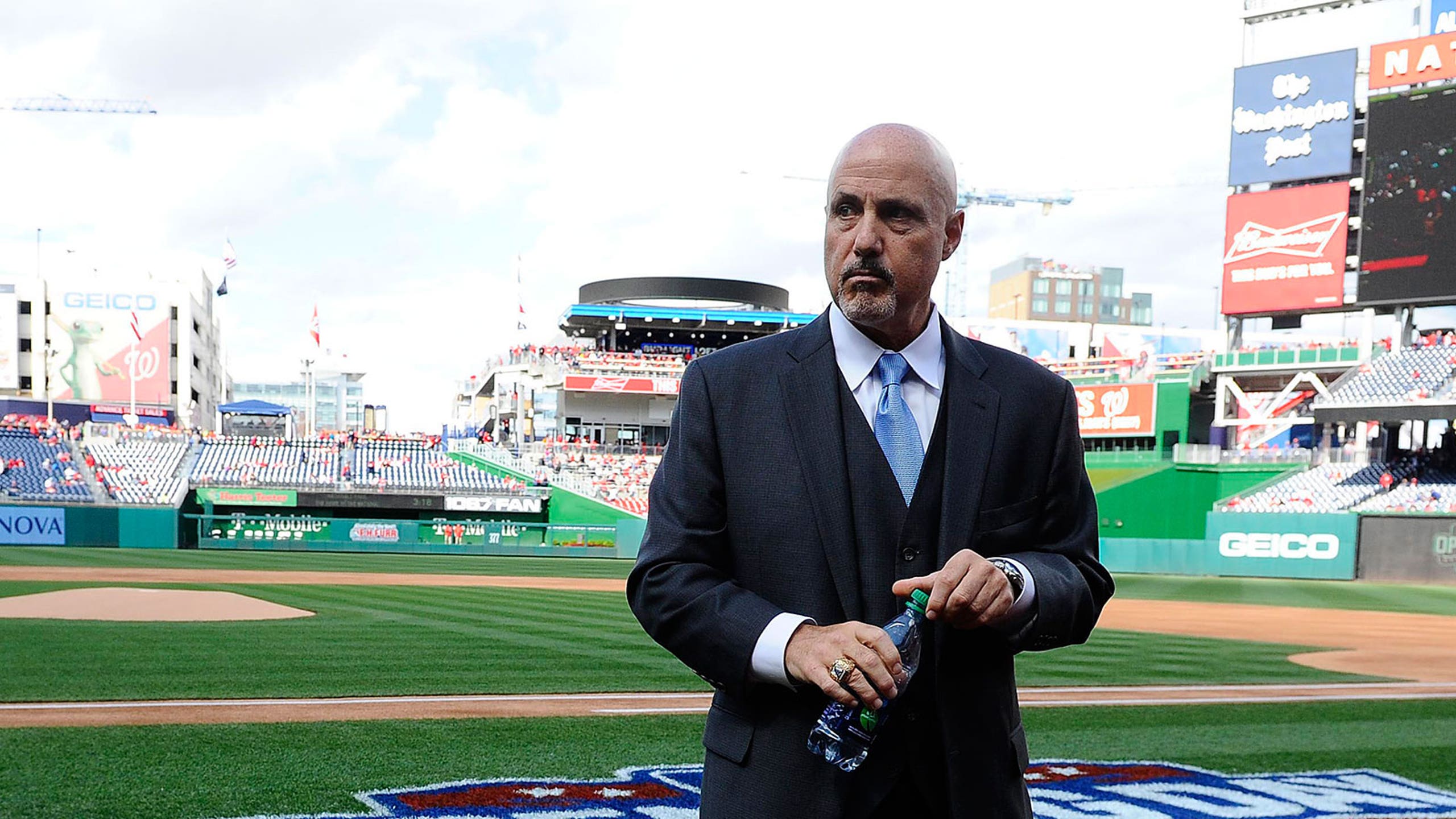 What will the Nationals do after missing out on Aroldis Chapman?
BY foxsports • November 15, 2016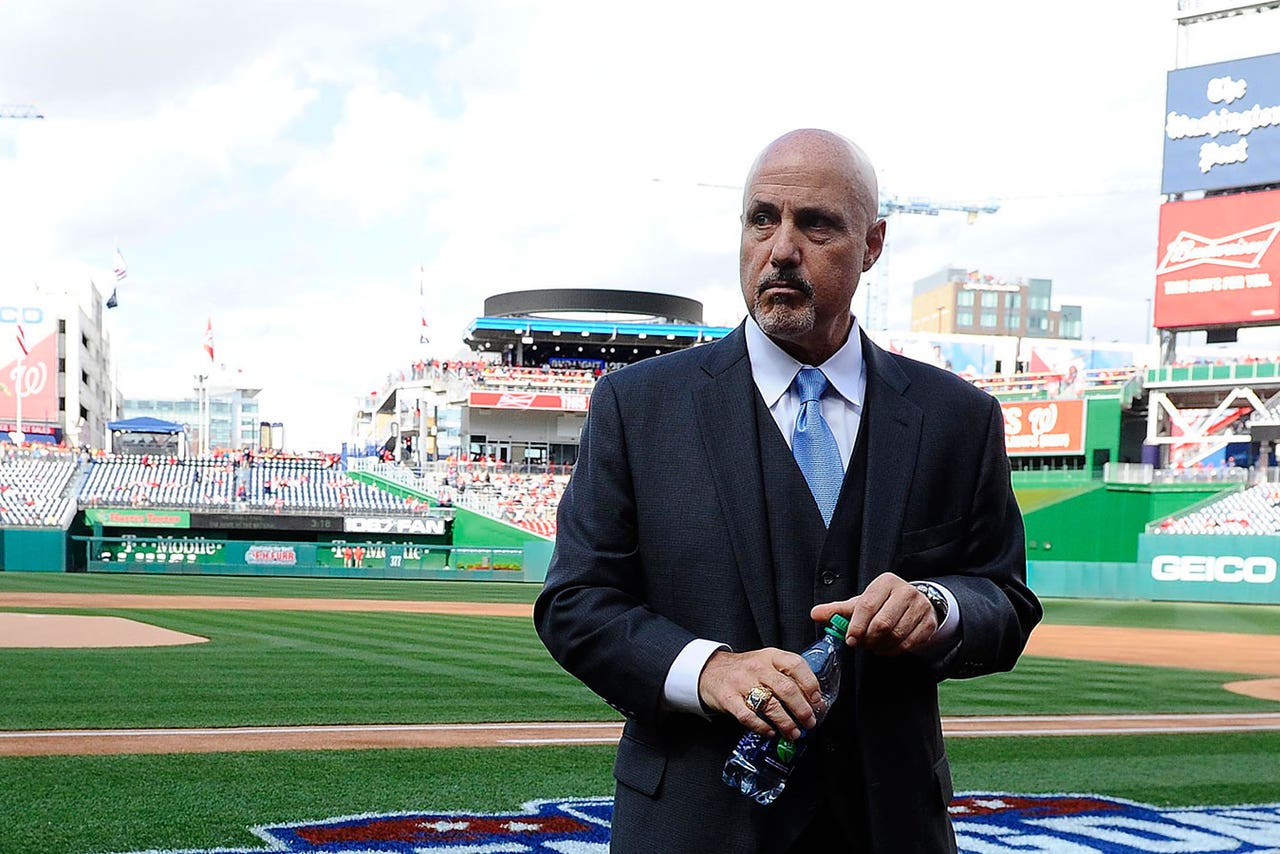 So now what for the Nationals?
Aroldis Chapman is a Cub. Jonathan Papelbon is unraveling. And the asks for the Yankees' Andrew Miller and Royals' Wade Davis rightfully will be higher than the Yankees' ask was for Chapman — assuming the Yankees are willing to trade Miller at all.
The Nationals had five untouchables in their pursuit of the Chapman rental — right-handers Joe Ross, Lucas Giolito and Reynaldo Lopez, shortstop/center fielder Trea Turner and Class A outfielder Victor Robles.
Logically, the Nats should be willing to pay a higher price for Miller, who is under club control for two additional years, or Davis, who has a club option for next season. But Mike Rizzo, since becoming GM in 2009, has yet to part with big prospects at the deadline.
Oh, Rizzo is not afraid to give up young talent — he did it for Gio Gonzalez in 2011 (Brad Peacock, A.J. Cole, Tommy Milone, Derek Norris); Denard Span in 2012 (Alex Meyer) and Doug Fister in 2013 (Robbie Ray, Ian Krol, Steve Lombardozzi).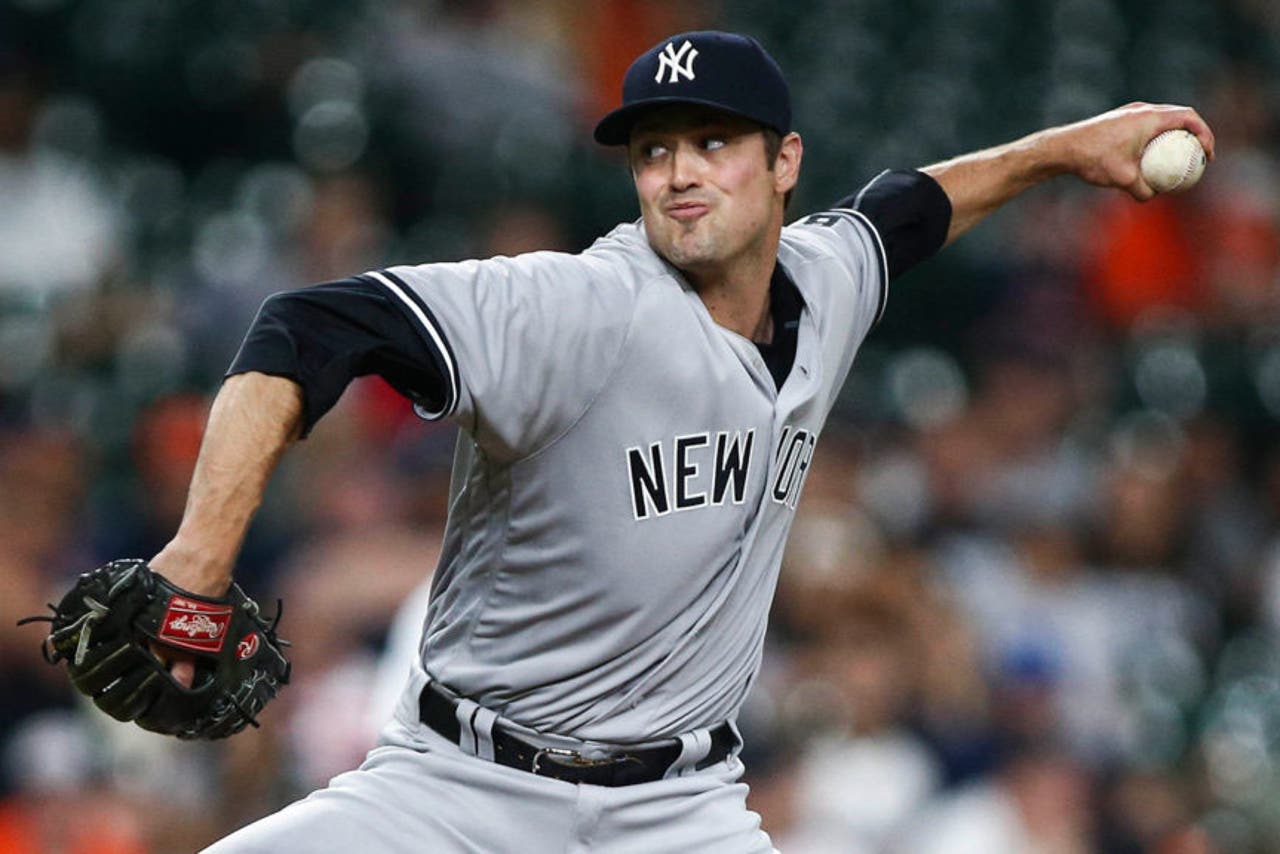 All three of those deals, however, occurred in the offseason — and all three brought back players who were under long-term control at below-market prices.
Miller and Davis are not exactly in that category, but each comes with more club control than Chapman did. And their respective salaries, at least, should not be an issue.
Nats ownership generally has required Rizzo to make cash-neutral trades at the deadline, but the owners evidently approved the addition of Chapman, who is earning $11.325 million this season. Both Miller and Davis are earning less, this season and beyond.
A GM's trading history does not necessarily indicate what he might do in the future; circumstances are different every season.
This much, though, is clear:
The Nats need a closer. The industry knows it. And Rizzo will need to depart from his normal pattern if he wants a Miller or Davis.
The consensus in the industry is that the Brewers will trade catcher Jonathan Lucroy, whose value might never be higher.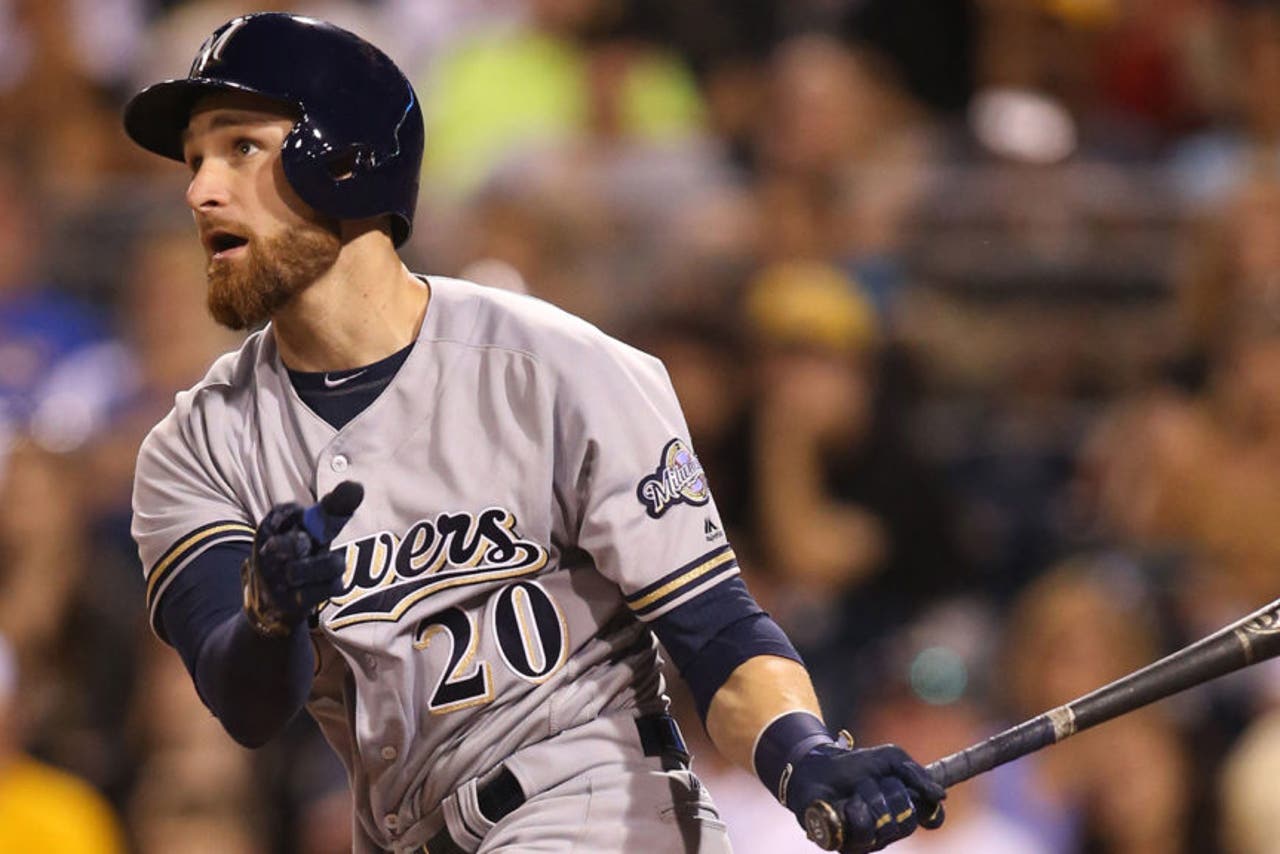 Jonathan Lucroy (Charles LeClaire/USA TODAY Sports)
But where?
Most teams that could use an upgrade at catcher also are in the market for pitching, starting and/or relief. It might be difficult, then, for a team such as the Rangers to address their pitching and still meet the Brewers' price for Lucroy, which is understandably steep.
Lucroy, earning a mere $4 million this season with a $5.25 million club option for 2017, is batting .301 with an .849 OPS. His defensive reputation also is excellent.
The Indians are the most obvious fit for Lucroy — their .511 OPS at catcher is by far the lowest in the majors. They could fill both of their needs with one trade if they also acquired, say, Brewers left-handed reliever Will Smith. But the question is whether the Indians would part with top prospects for Lucroy, particularly when catcher Yan Gomes, currently out with a separated shoulder, is under club control through 2021.
The Mets, whose .607 OPS at catcher is the fourth-worst in the majors, offered catcher Travis d'Arnaud for Lucroy, according to the New York Daily News. At the moment, they believe the Brewers are "overreaching" in their asks for Lucroy, one source said. And they, too, are reluctant to trade top prospects, particularly after thinning out their system last season.
Who else?
The Rangers' need for a catcher might be overstated — they rank 11th in the majors in OPS. The Astros, meanwhile, tried to acquire Lucroy last offseason and could lose Jason Castro to free agency. But they're seventh in OPS at catcher, boosted by Evan Gattis' offensive performance at the position.
For both AL West contenders, starting pitching is the bigger priority. The Astros, sources say, are surveying the market at catcher — monitoring Lucroy, Derek Norris, etc. — but might simply go with Gattis as their starting catcher next season, then search for a backup.
The Tigers are a surprise entrant into the Lucroy sweepstakes; they could offer James McCann, just as the Mets reportedly offered d'Arnaud. But the Tigers' system is thin, and the Brewers want high-end prospects in addition to any catcher they get back in a deal.
On the surface, any comparison of Rockies right fielder Carlos Gonzalez and Athletics right fielder Josh Reddick seems silly.
Gonzalez's OPS this season is nearly 100 points higher. His defense in right field, according to the advanced metrics, remains quite good. He also offers the advantage of being signed through 2017, while Reddick is a potential free agent.
Still, one executive used Reddick as a reference point Wednesday in explaining that the Rockies, even if they intended to trade Gonzalez, might not get the package they desired.
The exec said that using context-neutral statistics, Reddick might be the better player. And indeed, the 2016 OPSes of both Reddick and Gonzalez, when adjusted to their respective leagues and parks, are both 24 percent above league average (Reddick did miss more than a month with a fractured left hand).
Gonzalez is hitting left-handers well this season, but was even worse than Reddick the previous two seasons. So, the exec asked: Would Gonzalez even command a top 100 prospect in a trade, considering that he has hit 15 of his 20 homers at Coors Field?
The answer is not an automatic "yes," which only decreases the odds that the Rockies will move Gonzalez in a crowded outfield market. The team also is 8-4 since the All-Star break — albeit 7-3 against the lowly Braves and Rays — and committed to winning next season.
As for Reddick, talks between the Athletics and Cubs are not currently hot, sources said. The Dodgers also have shown interest in Reddick, but at this point those discussions also appear to have little traction.
Melvin Upton Jr. was batting .256 with 16 home runs and a .743 OPS at the time the Padres traded him to the Blue Jays, and his speed and defense generally are considered pluses.
How is it then, that the Jays acquired Upton for a fringy prospect, Class A right-hander Hansel Rodriguez, and persuaded the Padres to assume $17 million of the approximately $22 remaining on his contract?
The Pads, after shopping Upton for months, obviously could not do better — their proposed deal with the Orioles had a similar structure, the difference being that they were taking on righty Ubaldo Jimenez instead of paying flat cash.
Melvin Upton (Nick Turchiaro/USA TODAY Sports)
Upton, 31, performed poorly for the Braves in 2013 and '14 before starting to revive with the Padres in the second half of '15. Some executives question his makeup and competitiveness. But the Padres certainly had little reason to complain.
In any case, the Jays figure to get a bargain, considering that they owe Upton a mere $5 million for the rest of '16 and all of '17.
Upton already has produced 1.6 wins above replacement (WAR) this season, per Fangraphs. Let's say, for the sake of discussion, he gives the Jays 0.5 WAR for the rest of the season — a fair estimate, considering that his playing time is likely to diminish — and 1.5 WAR in '17.
Clubs generally value 1 WAR between $7 million and $11 million. Upton, using that formula, would be worth a minimum of $14 million if he delivers 2 WAR, and perhaps much more.
So, why did the Padres trade him?
They wanted the $5 million savings. They wanted the prospect, even if Rodriguez is only a wild card. And they wanted to clear at-bats for younger outfielders such as Alex Dickerson.
---
---