Cleveland Cavaliers
Cleveland Cavaliers
Wednesday's Sports in Brief
Published
Mar. 29, 2018 2:57 a.m. ET
PRO BASKETBALL
SACRAMENTO, Calif. - The Sacramento Kings say there will be a heavy police presence to keep protesters from blocking fans from entering the team's arena for a third time.
Demonstrators upset by the fatal shooting of an unarmed black man by police in California's capital earlier this month twice prevented thousands of fans from entering Golden 1 Center. Team members and owners supported the protest at another game, with members donning warm-up T-shirts honoring 22-year-old Stephon Clark.
His funeral is Thursday at a Sacramento church.
The team warned Wednesday night that they and Sacramento police are committed to avoiding another disruption for fans at Thursday night's game with the Indiana Pacers.
That will include a significant police presence around the arena, with security and ticket checks at the outskirts of the team's property.
CHARLOTTE, N.C. (AP) LeBron James has tied one of Michael Jordan's most impressive records with his 866th consecutive game with at least 10 points.
James matched Jordan's 17-year-old mark Wednesday night against the Jordan-owned Charlotte Hornets when he scored on a powerful alley-oop dunk on a pass from J.R. Smith in the second quarter.
The 33-year-old James began his streak on Jan. 6, 2007. He can break Jordan's record Friday night when the Cavaliers host the New Orleans Pelicans.
James' accomplishments are often compared to those of Jordan, who many still believe is the greatest NBA player ever.
Cavaliers associate head coach Larry Drew said before the game that it is a ''phenomenal accomplishment,'' but added ''there will be more records down the road that he will be breaking. ... if he continues to produce the numbers that he has been producing.''
Jordan set his streak from 1986-2001.
BASEBALL
KANSAS CITY, Mo. (AP) - Talk about carrying some baggage into the season.
Kansas City will be without Salvador Perez for up to six weeks after the star catcher sprained the medial collateral ligament in his left knee while carrying a suitcase up some stairs in his home.
The injury occurred Tuesday night, when the Royals returned to Kansas City from spring training. The five-time All-Star heard a ''pop'' and immediately called Royals trainer Nick Kenney, who advised Perez to ice the knee and come in for an MRI exam Wednesday.
The exam revealed a Grade 2 sprain with a minor tear of the ligament.
No surgery is required, and recovery can be as little as four weeks. But the freak injury leaves the Royals without one of their top hitters when they open against the White Sox on Thursday.
SAILING
SAN DIEGO (AP) - Volvo Ocean Race sailor John Fisher of Britain wasn't wearing his safety tether when he was knocked off his sloop into the frigid, remote Southern Ocean in gale-force conditions just before sunrise Monday, according to a timeline released by Team Sun Hung Kai/Scallywag.
Fisher, 47, was lost at sea some 1,400 miles west of Cape Horn, with no other boats within 200 miles.
The team said Fisher had unclipped his tether and left the cockpit to tidy up a sheet when the 65-foot yacht surfed down a large wave, leading to an accidental crash gybe, or an uncontrolled turn.
As the mainsail swung across the boat, the mainsheet system caught Fisher and knocked him off, the team said. The crew turned back but couldn't find Fisher in wind of 35-45 knots and waves of up to 16 feet, with showers reducing visibility. The water temperature was 9 degrees Celsius (48 degrees Fahrenheit).
COLLEGE BASKETBALL
DURHAM, N.C. (AP) - Duke freshman Marvin Bagley III is entering the NBA draft.
Bagley announced his decision Wednesday on his verified Instagram account, saying he ''learned a lot this year on and off of the court.''
Duke spokesman Mike DeGeorge said Bagley would ''eventually'' hire an agent. Bagley is expected to be a high lottery pick.
The AP All-American and Atlantic Coast Conference player and rookie of the year led the conference in scoring and rebounding, averaging 21.0 points and 11.1 rebounds.
Bagley broke nine program records for freshmen, including points (694), scoring average, rebounds (366), rebounding average and double-doubles (22). Only three other players in Division I also averaged at least 20 points and 10 rebounds.
CRICKET
JOHANNESBURG (AP) - Captain Steve Smith and vice-captain David Warner were banned for 12 months on Wednesday after an investigation into the Australian cricket team's cheating scandal identified Warner as the instigator of the ball tampering plan that unraveled in South Africa.
Cricket Australia said Warner ''instructed'' young batsman Cameron Bancroft to carry out the tampering on the field with a piece of sandpaper - even showed Bancroft how to do it - then misled match officials and tried to cover up his role in the cheating.
Smith, the top test batsman in the world and the star of Australian cricket, knew about the plan. But the captain failed ''to take steps to seek to prevent the development and implementation of that plan,'' Cricket Australia said as it released the findings of the investigation by its head of integrity that dragged in all the players, coaches and backroom staff for questioning.
Smith and Warner were banned from playing for Australia, or any high-level cricket in Australia, for a year. Bancroft, maybe because he's an impressionable newcomer in the team, received a nine-month ban.
---
---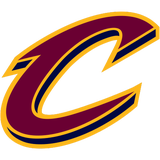 Get more from Cleveland Cavaliers
Follow your favorites to get information about games, news and more
---