Major League Baseball
Major League Baseball
Wedge says goodbye as Seattle falls 9-0 to A's
Published
Sep. 29, 2013 10:05 p.m. ET

Eric Wedge gathered his team together one last time, thanked them for their effort and sent the Seattle Mariners into another offseason of change.
Yet again, the Mariners are seeking another manager.
''They're the toughest part about leaving, that's the sad part of it,'' Wedge said. ''I just wanted to get in front of them and thank them and wish them good luck and tell them I really appreciated all their efforts.''
Another losing season for the Mariners concluded Sunday with a listless 9-0 loss to AL West champion Oakland. While the Athletics were deciding postseason rotations and getting ready for the AL Division Series against Detroit, the Mariners were headed into an offseason in which they'll be seeking a third manager in the tenure of general manager Jack Zduriencik knowing that Wedge left because of disagreements with the front office.
Seattle finished 71-91 and went a 12th straight season without the making the playoffs. Wedge announced on Friday he would not return to the club in 2014, citing a difference of opinion between him and the Mariners' front office: CEO Howard Lincoln, President Chuck Armstrong and Zduriencik.
Seattle finished 213-273 under Wedge, who was tasked with trying to rebuild the franchise. Wedge said he hoped to have passed on some lessons to his young players.
''Just what it takes to play the game and play the game right and they're in the process of learning how to win ball games. They're getting better with it,'' Wedge said. ''The heartbeat is a big part of their future and their maturation is a big part of it too. And understanding you don't play this game with fear. You stay aggressive and trust your abilities and you coach yourself. You have to know yourself better than anybody.''
Seattle starter Erasmo Ramirez (5-3) struggled in his final start, lasting just 1 1-3 innings. The Mariners' bullpen was equally shaky as the A's put together a pair of four-run innings to turn the finale into a laugher.
With Seattle's pitchers struggling, most of the attention turned to Raul Ibanez and his attempt to become the first player 40 or older to hit 30 homers in a season. Ibanez had been stuck on 29 since homering on Sept. 21, tied with Ted Williams. He grounded out to end the first inning and struck out with the bases loaded in the third - the only time Seattle threatened against Oakland starter Sonny Gray.
Ibanez struck out looking in the sixth inning off reliever Jesse Chavez and popped out to left in the eighth for his final at-bat of the season. Ibanez finished the year hitting .242 with 29 homers and 65 RBIs and he heard the fans calling for one last homer in his final at-bat.
''I really wanted to get it for them. It was a special moment,'' Ibanez said. ''I could hear them, I could hear them when I was on deck the people saying, `Hit a home run,' and I kept thinking just `Line drive, line drive, don't try and hit a home run.'''
Ibanez was replaced after going out to the field for the top of the ninth and received a standing ovation from the crowd. The 41-year-old said he would be up for playing another season in the right situation.
''It was a really special moment and one that I will always remember,'' Ibanez said. ''I'm always going to appreciate the fans here in Seattle for that and obviously for all the years I was here and I'm always going to appreciate Eric Wedge for letting that moment happen. He thought of it on his own. I didn't really know what was happening and was definitely a great moment and something I will remember.''
Gray (5-3) threw five shutout innings for Oakland in his final start before the postseason. Gray struck out eight and gave up three hits. It was the 16th time in the final 19 games of the regular season that Oakland's starter allowed two earned runs of less.
Oakland finished with 96 wins, the most since reaching that total in 2003.
NOTES: Oakland's Yoervis Cespedes didn't play the final two games of the regular season to give his right shoulder extra rest. Oakland believes he'll be ready for the ALDS. ... Wedge said he and his family intend on staying in the Seattle area for now, but that he would like to manage again. ... Jemile Weeks got his first hit of the season with a single in the fifth inning. ... Seattle drew 17,081 for the finale. The Mariners had one sellout in 81 home games.
---
---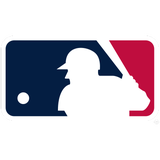 Get more from Major League Baseball
Follow your favorites to get information about games, news and more
---