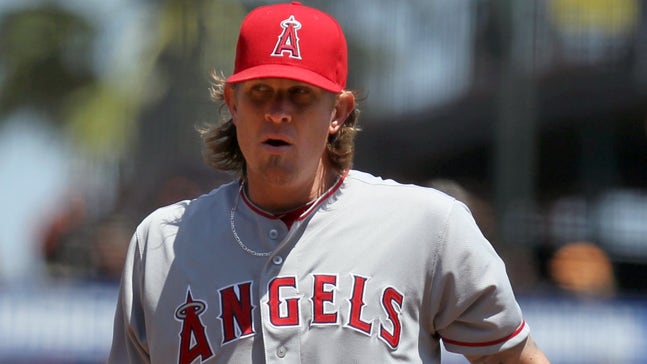 Weaver struggling to find answers for diminished velocity, effectiveness
Published
May. 4, 2015 9:47 a.m. ET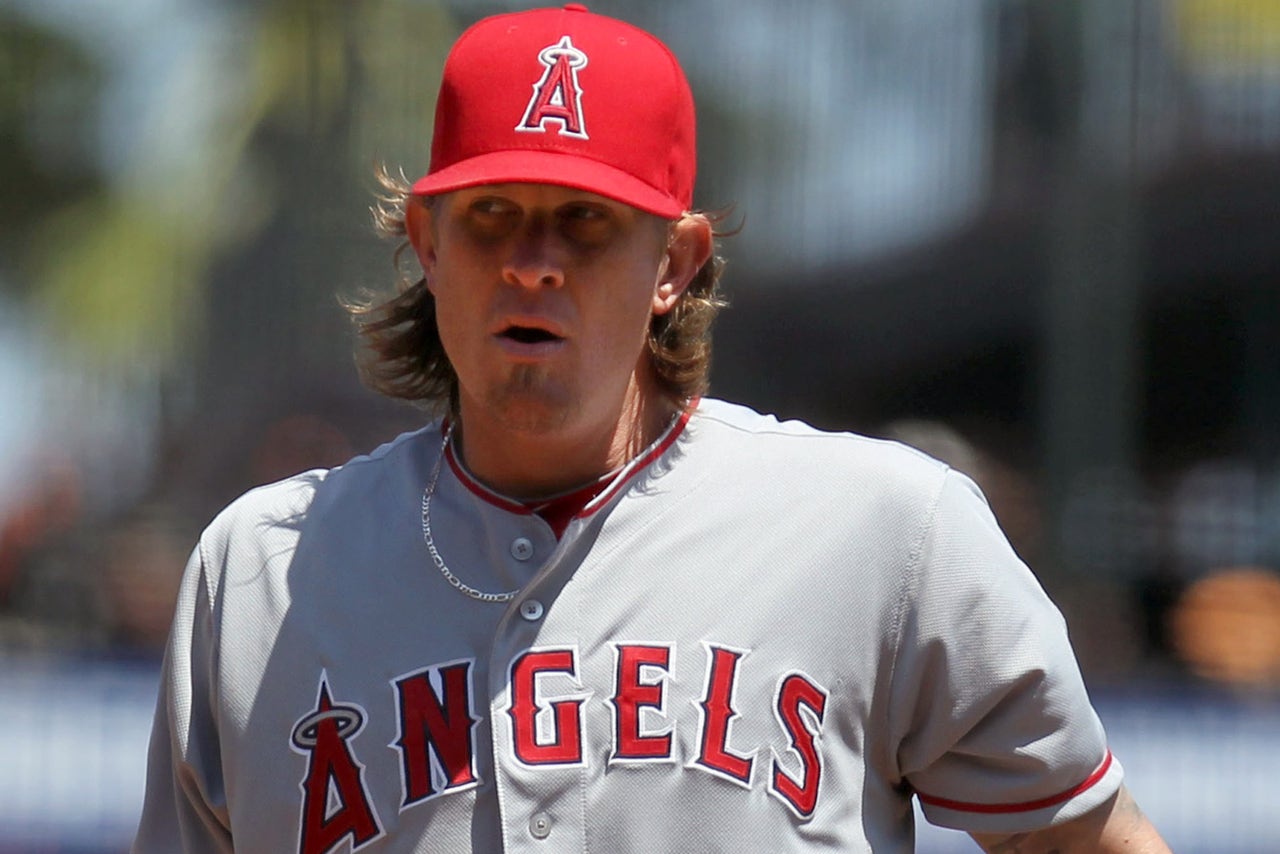 Los Angeles Angels ace Jered Weaver has had a tough go of things so far in 2015. Through six starts, he has yet to pick up a victory, currently sitting at 0-4 with a 6.29 ERA. 
After a 2014 campaign that found him post an 18-9 record atop the Halos' rotation, this is a rather unexpected situation for the usually effective right-hander.
His new string of iffy outings comes at a time some have raised questions about his diminished pitch velocity, something he and the Angels have yet to really consider an 'issue'. 
However, after Weaver's latest defeat, a 5-0 blanking by the San Francisco Giants on Sunday that resulted in the Angels being swept out of the Bay Area, the veteran admitted he's having a hard time finding answers. As he told Jeff Fletcher of the Orange County Register:
"Everything feels good," he said. "It feels like it's coming out a lot better than it is. It's weird man. I don't know. I got no answers."
Though his stats may not show it, Weaver has had a few strong performances thus far in 2015 - they just haven't resulted in victories. Manager Mike Scioscia expanded on that a bit:
"His margin for error is not what it usually is because of where his stuff is right now, but that doesn't mean he's not going to be successful because he's already shown that this year," Scioscia said.
Unless an injury situation emerges from Weaver's situation, the Angels will just have to wait it out and hope he gets better. Said Scioscia to that effect:
"There's always things you're going to consider, but I don't think there's any magic pixie dust you can sprinkle on it and get him going right now," Scioscia said. "I think it's going to be a process."
Weaver admitted he has to just figure it out himself and return to the staff ace he's become in Anaheim, while dealing with a pretty frustrating situation:
"I'm pretty much serving (batting practice) up there now," Weaver said. "I have to work with what I got."
"It's frustrating," he said. "I'm not doing a very good job of helping the team win right now. It's tough. Just when you think the outing is going to be good, it starts out like it did today."
Whatever's going on with him, the Angels no doubt have their collective fingers crossed that he'll find the answers soon.
---
---