Major League Baseball
Major League Baseball
Walkoff wins keep Marlins in contention
Published
Jul. 26, 2010 9:43 p.m. ET

A seven-game trip this week robs the Florida Marlins of their biggest weapon: the game-ending hit.
Four walkoff wins during a wild homestand buoyed the Marlins' slim playoff hopes and made it less likely they'll unload starters before Saturday's trade deadline.
The Marlins went 7-3 on the homestand, including six wins by one run.
''That's tough to do,'' outfielder Cody Ross said. ''You have a little bit of luck, but we went without luck for three straight months. Finally some luck is turning our way, and it's nice. It's good timing, because we need to win every one of these games.''
With the trade deadline looming, management has been undecided about whether to buy or sell. Postseason chances will help determine whether the cost-conscious franchise unloads some of its higher-priced talent, including Ross and third baseman Jorge Cantu.
The Marlins haven't been above .500 since June, and they were 49-49 as they started a West Coast trip Monday in San Francisco. But the players still consider the team a playoff contender.
''Absolutely,'' ace Josh Johnson said. ''We've thought that since Day One.''
A successful homestand coming out of the All-Star break was essential, and the Marlins pulled it off - barely. First they took two of three games from woeful Washington, despite scoring a total of three runs in the series.
Then the real fun began. Last Monday, the Marlins won a game with a franchise record-tying five lead changes, beating Colorado 9-8 on a two-out, two-run homer in the ninth by pinch-hitter Donnie Murphy. It was his first home run in more than two years.
On Thursday, Ronny Paulino hit a walkoff single to beat the Rockies 3-2. On Friday, Murphy again came off the bench and came through, this time hitting a game-ending, two-out single to beat the Braves 7-6 - moments after the tying run scored on a passed ball. And on Sunday, pinch-hitter Wes Helms' bases-loaded single in the 11th inning finished off Atlanta, 5-4.
What are the odds? The major league leader in walkoff wins, San Diego, has nine in 49 home games. Florida had four in a seven-game span.
''It's awesome,'' said Murphy, who has won two games while totaling nine at-bats this season. ''I'm hearing from people I haven't talked to in years, sending me congratulations.''
Without the last-inning heroics, the Marlins would be buried in the standings. As it is, they started the week eight games behind NL East leader Atlanta and 6 1/2 games behind the Giants, who lead the wild-card race.
''Maybe there's a sense of urgency for us to play better and come up with big hits when we need them,'' Ross said. ''We're showing life, something we haven't showed all year. We still believe in ourselves. Everyone still believes we can do this. We're talking about making a run at it. It's in reach.''
Flaws include a shaky bullpen and a defense that ranks second-worst in the majors. Major-league ERA leader Johnson can pitch only every fifth day. A prolonged power outage has affected even All-Star Hanley Ramirez, who began the week looking for his first extra-base hit since July 2.
Owner Jeffrey Loria fired manager Fredi Gonzalez last month, and the Marlins are a modest 15-13 under replacement Edwin Rodriguez. But the improbable homestand helped the team's mood, as well as its winning percentage.
''I notice the past few days our team is playing with so much more confidence,'' Helms said. ''Everybody is contributing. I always tell everybody it takes 25 guys to go to the playoffs, and it showed this past week.''
Even so, nine teams in the National League have a better record. For Florida, four games this week at San Francisco and three against NL West leader San Diego could prove pivotal. It helps the Marlins that Johnson and No. 2 starter Ricky Nolasco are scheduled to pitch in each series.
''Both teams have great pitching, so now it's time for us to play baseball,'' Helms said. ''The lead changes we had at home aren't going to happen now. We've got to play small ball, get runners over and have great defense with great pitching.''
And not wait until the final pitch to get the winning hit.
---
---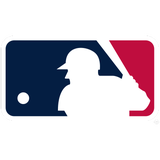 Get more from Major League Baseball
Follow your favorites to get information about games, news and more
---