Major League Baseball
Major League Baseball
Twins 2, Mariners 1
Published
May. 18, 2011 8:06 a.m. ET

Michael Cuddyer capped off an emotional day for Minnesota with a big hit that helped the Twins end their nine-game losing streak.
Cuddyer drilled a two-run, first-inning single to supply the winning margin as Francisco Liriano outdueled Felix Hernandez and the Twins beat the Seattle Mariners 2-1 on Tuesday night.
The victory came hours after the death of Minnesota great Harmon Killebrew.
''In talking about Harmon, I've always said you want to be a better person when he's around, you want to be a better player when he's around,'' said Cuddyer, who was quite close to Killebrew, ''so maybe tonight, you don't want to say you tried harder because you try hard every day, but I don't know. Coincidence or higher power? Maybe he was looking down on us tonight.''
Liriano (3-5) was nearly as stingy as his no-hitter May 3 against the White Sox. He allowed three singles, walked one and had a season-high nine strikeouts. Matt Capps got the final three outs for his sixth save in eight opportunities.
''I think it (going against Hernandez) helped me stay focused, taking it one pitch at a time, one inning at a time,'' Liriano said.
Hernandez (4-4), last season's Cy Young Award winner, allowed three hits and two runs in eight innings. He walked three and struck out nine.
Hernandez couldn't settle in early and it cost him. He opened the game by issuing a four-pitch walk to Denard Span. Matt Tolbert's grounder forced Span at second. Then Hernandez walked Jason Kubel.
Justin Morneau bounced out to first, advancing both runners. Cuddyer followed with his two-run single.
''I'm not trying to stay around with him. I'm not trying to work an at-bat with him,'' said Cuddyer, who hit the first pitch Hernandez threw to him. ''He's too nasty to do that. I just wanted a pitch that I thought I could handle. It happened to be the first pitch, up in the zone and I got a barrel on it.''
The Mariners held a moment of silence before the game in honor of Killebrew. The club also put together a scoreboard video tribute to him during the third inning. The Twins hung his No. 3 jersey in the clubhouse all afternoon then brought it down to the dugout for the game.
Cuddyer had built a close relationship with Killebrew over the years, spending hours in spring camps talking as much about hitting as life.
''After a day like this, it was nice to go out there and use the three hours to try to get your mind off this tragedy, even though you can't,'' he said. ''It's impossible to. We wanted to go out and get the win. There was no better time to get it.''
Cuddyer had two of the three hits yielded by Hernandez.
That first inning was the time the Twins needed to reach Hernandez. After that, he was back to his dominant self.
Hernandez, who needed just six pitches to retire the side in both the second and sixth innings, finished strong. He allowed only one hit after one out in the fourth and struck out seven from the fifth through the eighth.
The Twins built some mild threats. In the fourth, they had runners on second and third with two outs but Hernandez struck out Rene Rivera. In the fifth with runners on first and second with one out, Hernandez induced Kubel to hit a one-hopper back to him. He turned it into a double play.
The Mariners, held to just one hit by Liriano through the first four innings, mounted a two-out rally in the fifth. Liriano started it by hitting Brendan Ryan in the leg. Michael Saunders singled to center as Ryan raced to third on the hit-and-run. Ichiro Suzuki followed with a lazy RBI single to center.
''That one inning (fifth) he got two quick outs then had a heck of a rough time getting out of it,'' Twins manager Ron Gardenhire said. ''Other than that, he was all over the zone making them swing the bats.
''There was a lot going on today. It was very emotional before the game and very emotional after the game. Tonight was kind of special for a lot of reasons.''
Of the 41 games the Mariners have played, 21 have been decided by two runs or fewer. They are 7-9 in 1-run games.
The Twins have played 40 games. This was the 28th time they have scored three runs or fewer. They have won four of those games.
Mariners manager Eric Wedge argued a close play at second in the ninth and earned an ejection from umpire Jerry Meals.
Notes: The Twins staff hustled to order a patch reflecting Killebrew's No. 3 and had them sewn on all the uniforms right sleeves before taking the field. ''It's fitting. If we all wear No. 3 that would be fitting, too. But that's not possible,'' Cuddyer said. ''But to be able to wear the patch to remember him is the least we can do.'' ... CF Franklin Gutierrez will be activated to the 25-man roster for Wednesday's game and RHP Tom Wilhelmsen will be optioned out to make room. Gutierrez had been on rehab all season because of stomach gastritis.
---
---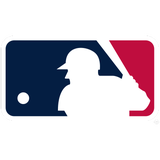 Get more from Major League Baseball
Follow your favorites to get information about games, news and more
---